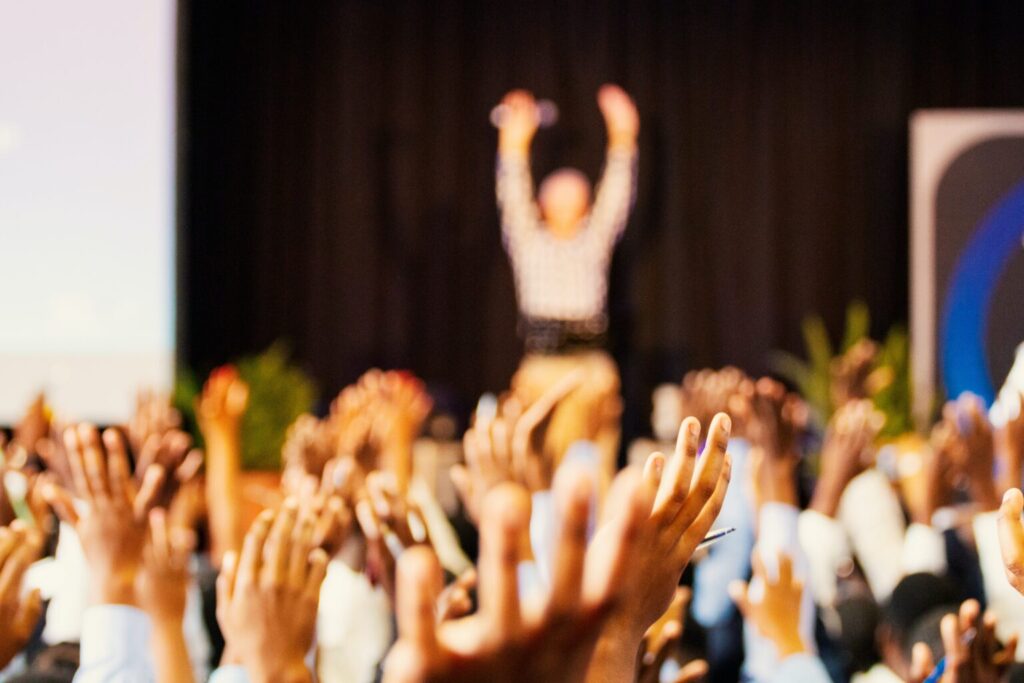 Conferences can become too long and boring if there aren't enough interesting activities included to keep the attendees engaged. The crowd stands the chance of getting distracted and losing interest in what the speakers have to say.
It is thus critical to capture the attendees' attention at such conferences and give them valid reasons to participate every year. But, as an organiser how can you ensure attendee engagement – year after year? You can browse through these 25 exciting ideas for conference activities and get inventive to change them to fit the aesthetic of your conference, client, or business.
Table of Content
What are Conference Activities?
Conference activities are methods of engaging and entertaining conference participants. Some examples include- comedies, magic performances, and fortune tellers. These activities are designed to provide conference participants with a pleasant and memorable conference experience.
Through such activities, organizers can ensure that attendees grasp all views and opinions in a fun manner overruling any traditional conference method. Modifying the conference sessions will promote new types of networking, collaboration, and learning.
25 Interactive Conference Activities
Here are a few conference activities that we've listed for you that will guarantee success.
1. Introduction Quiz

You must start strong to get your audience's attention. You may attract attention and establish the perfect mood with these concepts. Use an engaging quiz to introduce presenters rather than reading their dry biography.
Like a game, make a poll for each presenter with two facts and one lie. The audience must determine the false fact to proceed with the quiz. Ask the speaker to tell their narrative once you disclose the correct response. They'll feel more at ease, and the audience will get intrigued.
2. Live Chat During Online Sessions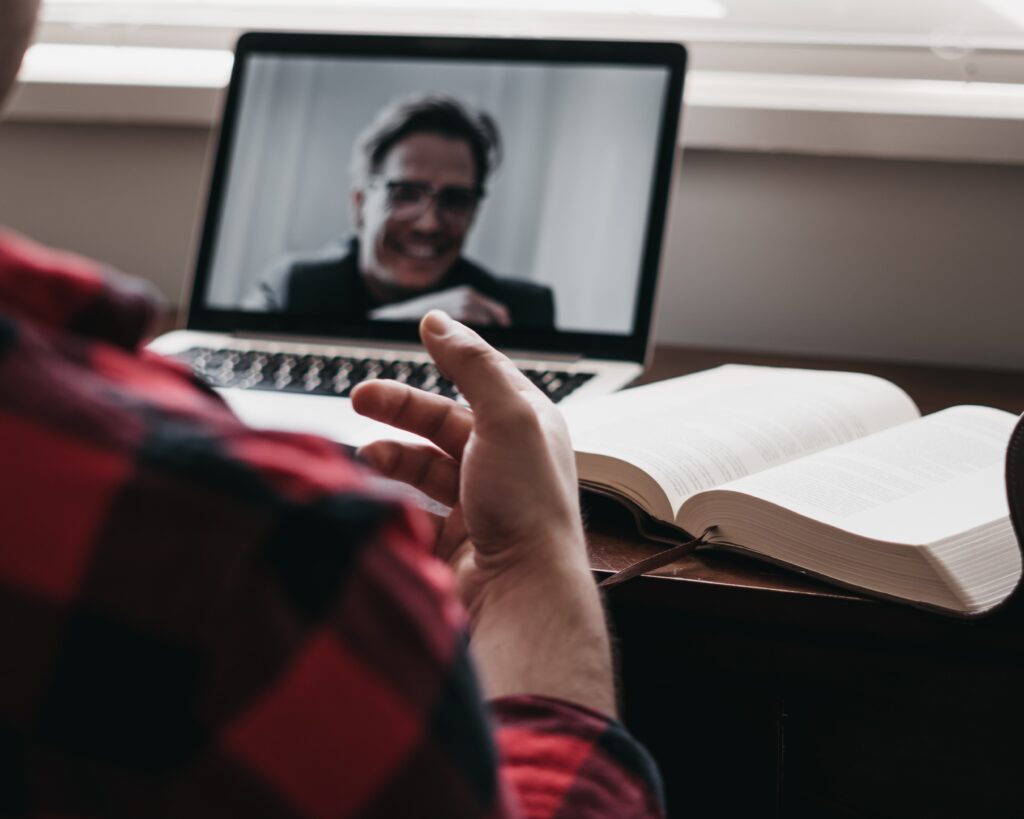 Having a live chat gateway accessible during a session is essential. This feature will promote a sense of community within the audience and encourage virtual interaction among attendees.
3. Ice-Breakers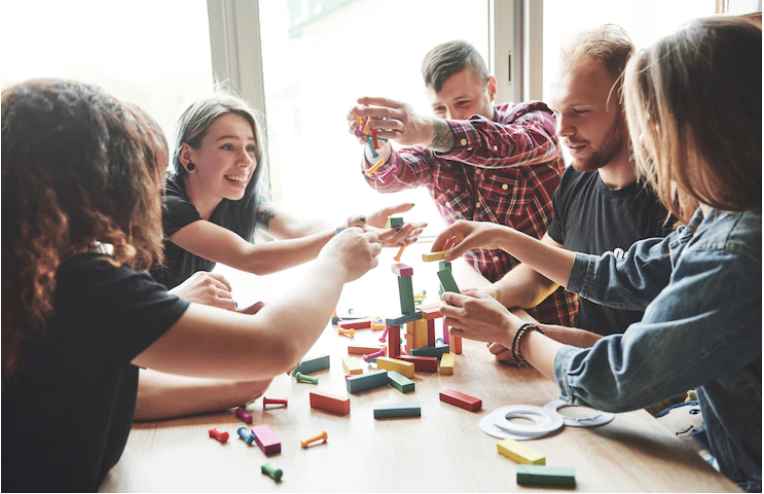 Most attendees attend a conference to make new connections. They need some time to make their first move in a large gathering. Encourage them to take part in conference activities that allow them to explore. Certain icebreaker games will help them break up their repetitive routine of such seminars.
These are opportune moments to connect with individuals and develop new bonds. It is necessary to select a cooperative game such as a puzzle with a timer. This allows some time for post-activity conversation.
4. Paper-Throw Activity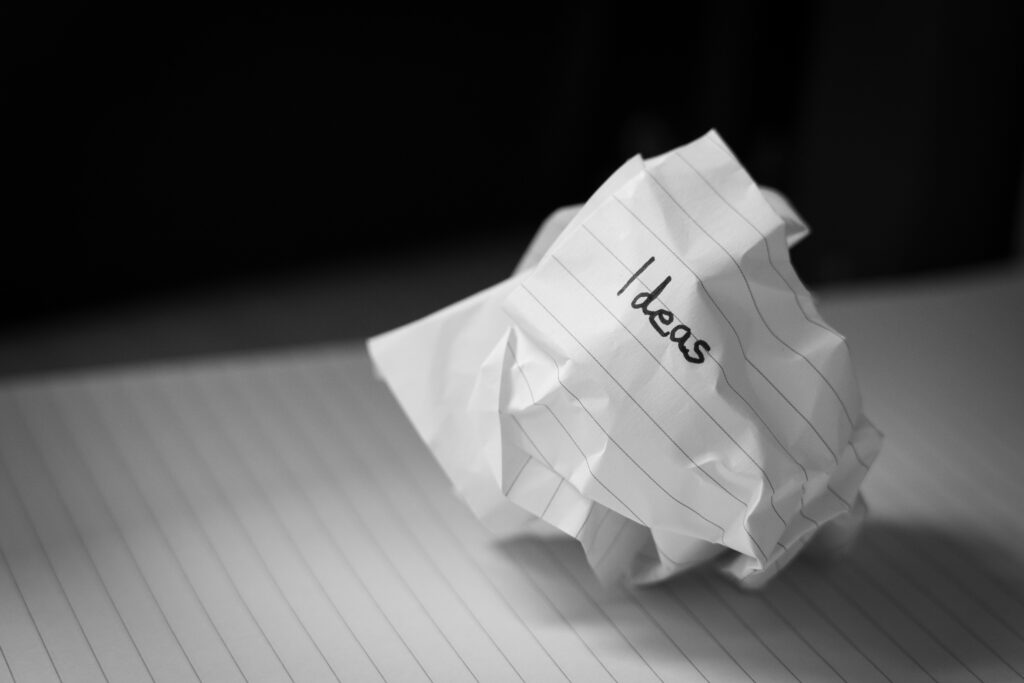 This conference activity allows participants to foster a stronger sense of connection. Ask everyone to jot down a difficulty they encounter before making a paper ball and toss them in the air. Instruct everyone to take the one closest to them and read the challenges. Observing others' challenges enables an individual to be more open and comfortable.
5. Invite Attendees To The Stage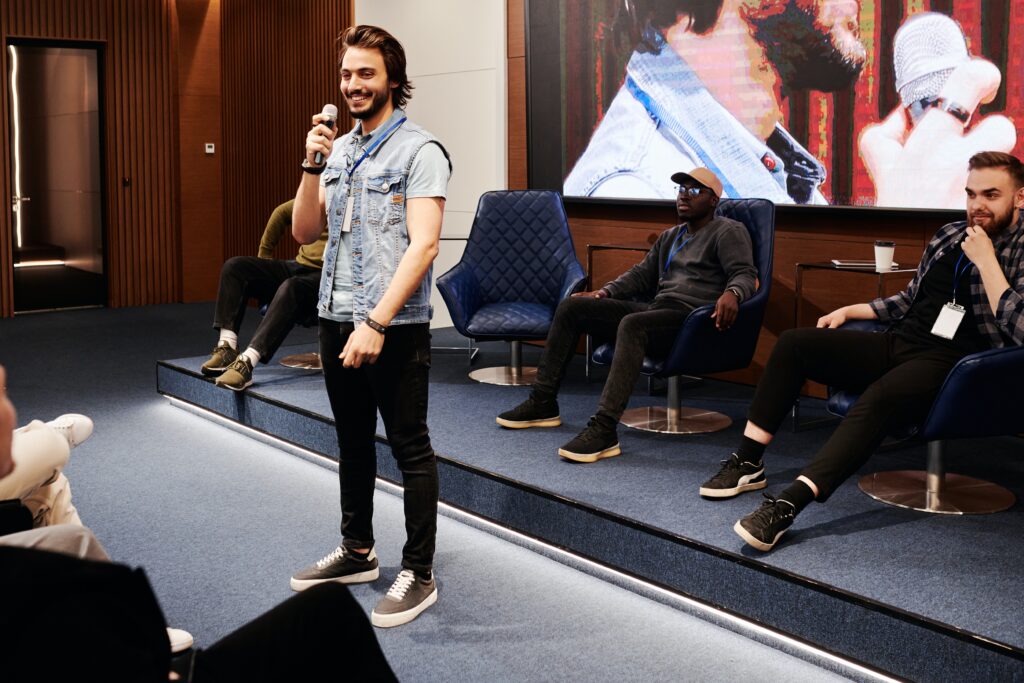 Consider inviting others to speak on stage if you are preparing a long presentation. This will assist the speaker in telling the tale and serve as a conference activity to make the session more engaging.
6. Gamification of an Event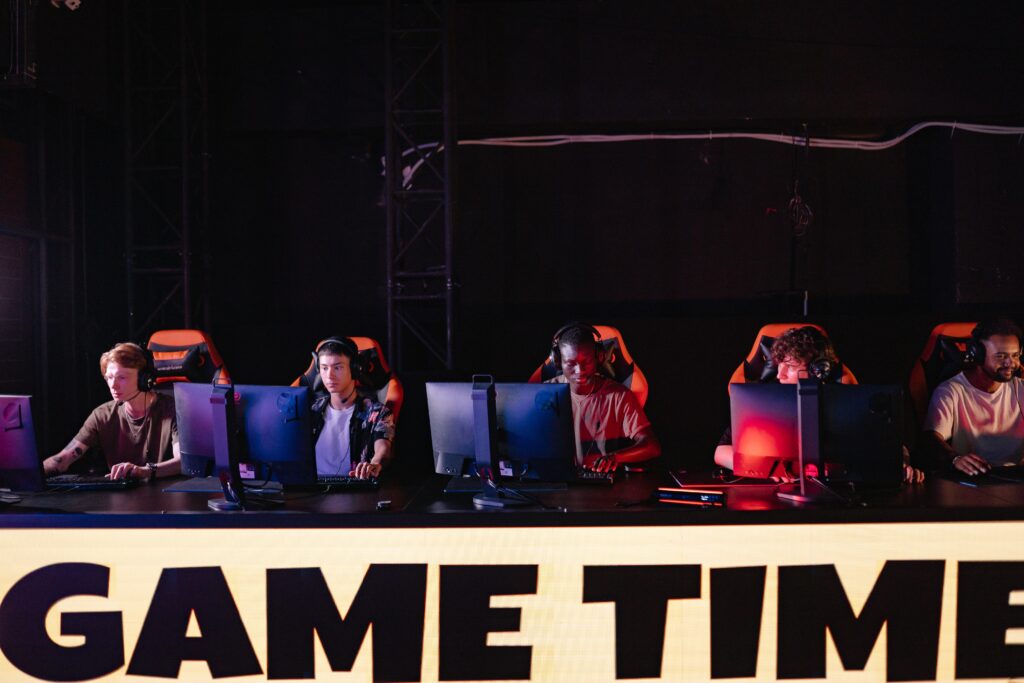 Gamifying an event makes it more enjoyable and competitive for all attendees. Use activity challenges to encourage friendly rivalry among your audience.
Distribute points to encourage participation in contests. For instance, give participants 10 points each time they trade real or virtual business cards with someone else and maintain these scores on a projector. Allow them to accumulate points toward a variety of prizes.
Alternatively, think about holding a photo contest on your Activity Feed. The participant with the highest-liked photo with the hashtag for your event will get a gift bag. This type of conference activity will bring high value to your event.
7. Outdoors Experience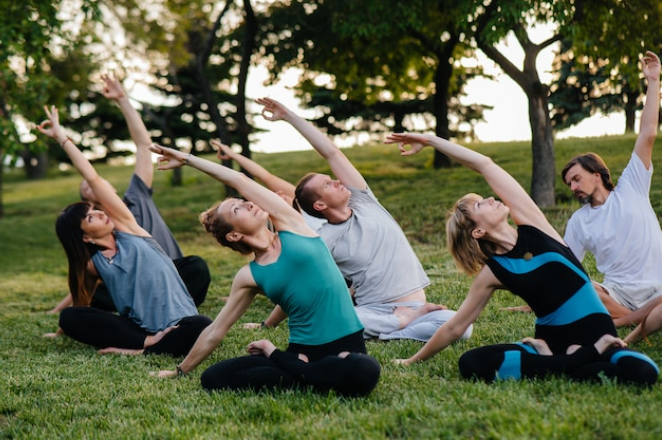 As per your location (and the weather), send groups outside for breakout sessions. An infusion of sunshine and fresh air may spark imagination and sharpen focus.
8. Polls/Multiple Choice Questions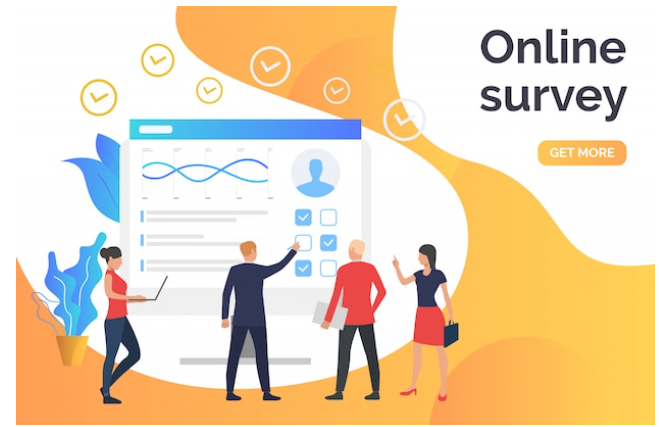 Polling streamlines audience engagement with your presenters in real time. Additionally, it enables the audience to direct panel discussions with their preferred subjects. Simple polling options include rating options with stars and single or multiple-choice questions. To keep your audience interested, survey them around every 15 minutes.
This conference activity will happen using the event app. This will allow in-person audiences to respond to polls alongside their virtual participants. This activity unifies both audiences throughout sessions.
9. Wellness opportunities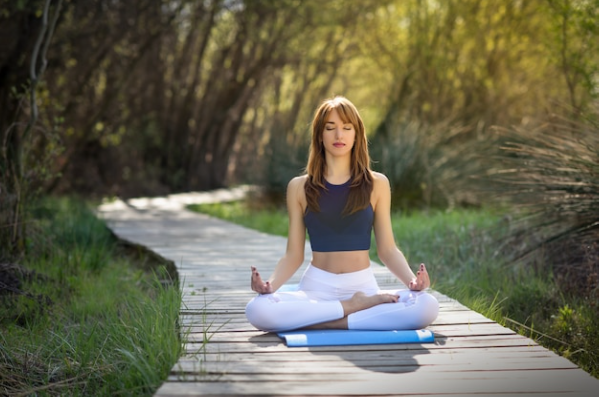 Take a yoga class to keep things moving or use massage or meditation stations to relieve tension. Consider a group step challenge that anybody may join if you're going online. This conference activity helps in improving an individual's general well-being and their feelings of favourability towards the event.
10. A Raffle for Experience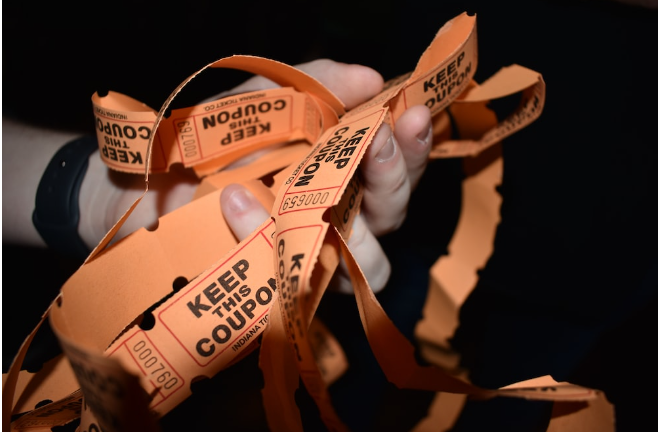 Raffle out exhibitor prizes, Groupon offers, or sponsor goodies to get attendees more excited about the next event. Any kind of incentive always raises anticipation and establishes the event's mood.
11. Performance Act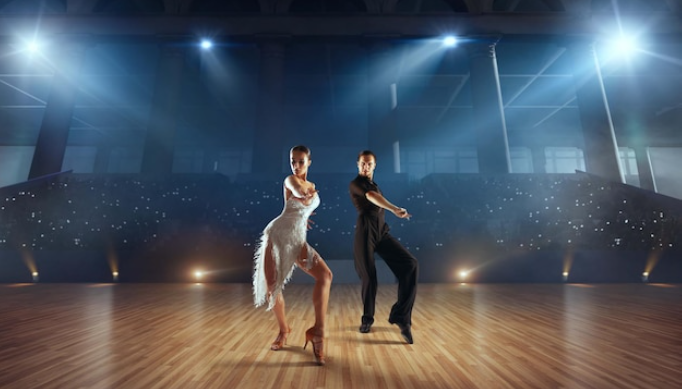 Conferences that are virtual or hybrid need not be completely serious. Bring in a performance to your audience to lighten the mood, such as a magician, comedian, or musician.
Offering engaging and exciting information as a conference activity allows virtual attendees to unwind and take a conceptual "breather".
This way they will be more alert and interested in the event. Attendees may start talking about their everyday experiences shared over an entertainment act.
12. Rapid Fire Learning Technique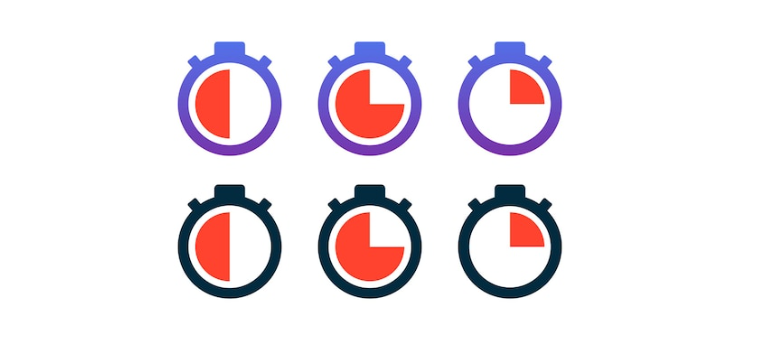 Talking about the same subject for more than 30 minutes to an hour during a session might get monotonous. Adopt a technique, known as rapid-fire learning, to expedite the speed of your sessions. This conference activity will also enable experimenting with new meeting engagement strategies.
This may entail devoting only ten minutes to each topic, followed by a Q&A session and then onto the next topic. Take polls throughout each quick-fire presentation to make it more interesting. Alternatively, you may invite several speakers to discuss the same topic. Having different presenters about one subject helps with the attention span of attendees.
13. Event Spirit Days
Spirit days at events are a fantastic way to boost morale and connectedness. Consider having rival days (Marvel vs DC fans), colour days (your company's trademark colour), sports jersey days, or Halloween costume contests.
On "rival day," consider adding badges or stickers to encourage participants. Ask them to pick a side and provide fun prizes like "most creatively dressed."
14. Hashtag for the Event
An #eventhashtag is a terrific method to keep an experience trending in today's digital world. Eventgoers can communicate with one another by sharing images and using the event hashtag on social media. This will create a prominent link among themselves to promote this event as a form of conference activity.
15. PechaKucha session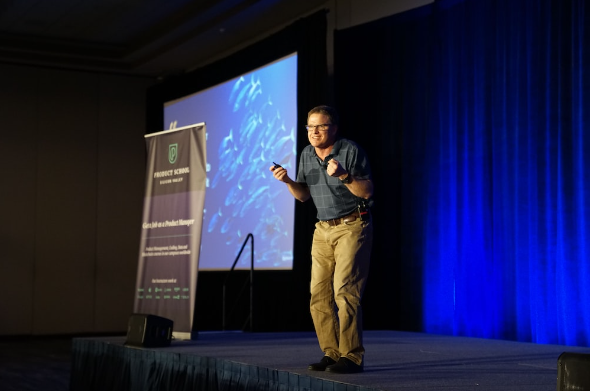 Two architects invented PechaKucha, a popular conference activity, in Tokyo in 2003. It has a unique concept of meetings throughout the globe. A speaker has 20 seconds to speak about each slide during PechaKucha lectures. During this, they present 20 slides on a subject pertinent to the conference. It enables the audience to stay attentive when things move quickly.
16. Hushed Gathering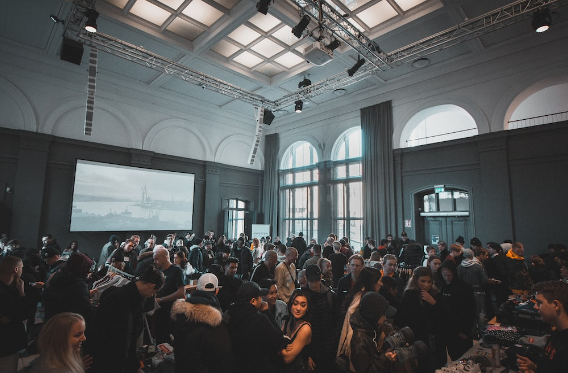 Several speakers discuss several subjects at once. Attendees can pick who they want to listen to by switching between channels on their headphones. This activity is best suited for virtual events.
This enables listeners to hear a complete address or excerpts from several addresses. Encourage everyone to adopt the "silent" idea by keeping conversation to a minimum and quiet clapping.
17. Fire Side Chats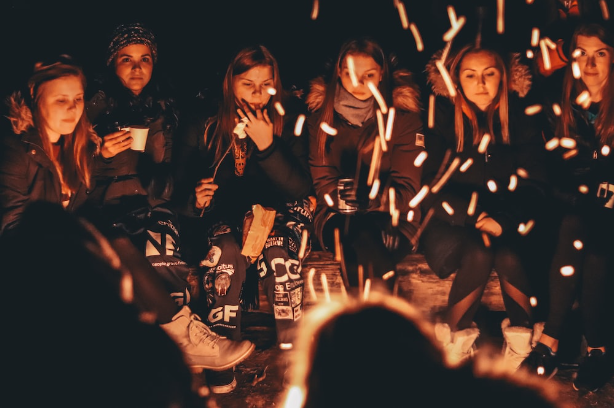 A fireside chat atmosphere offers attendees and speakers to converse with one another. Guests provide their expertise in informal conversations during fireside chats.
This sort of conference activity enables discussions without traditional keynote addresses. Add comfortable sofas or chairs to the stage to further the event's laid-back vibe.
18. Environmental Consciousness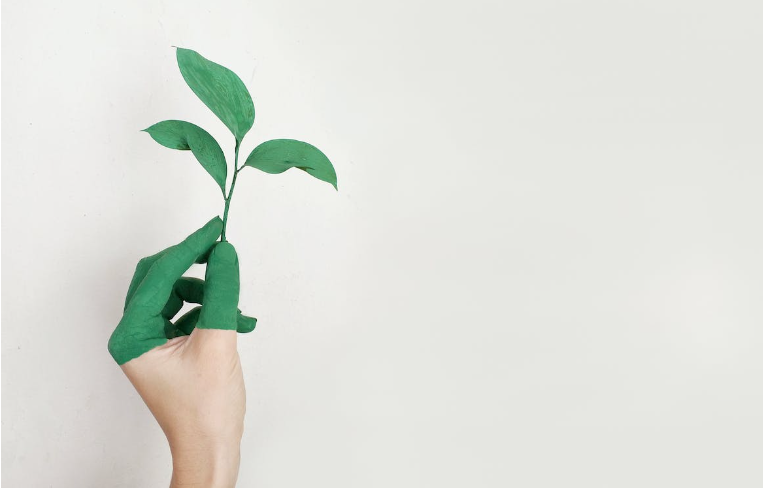 Promote environmental ideals while bringing people together to discuss a crucial issue. With apps, email, and digital agendas, becoming paperless is simple. Select biodegradable tableware and cooperate with eco-friendly venues.
19. Scavenger Hunt with a spice of AR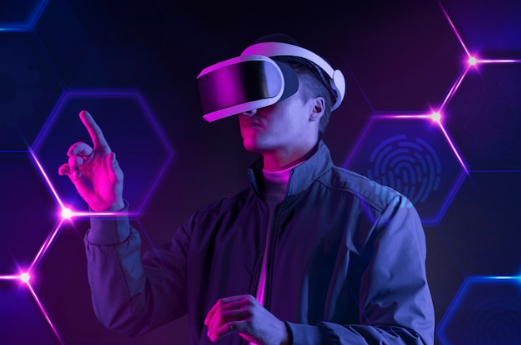 With modern technology, you can create an interactive scavenger hunt at and around your venue without having to physically hide clues, for this conference activity.
Branding your event with real experiences is a fantastic way to get your visitors up from their seats and involved in the program.
20. Swag Bags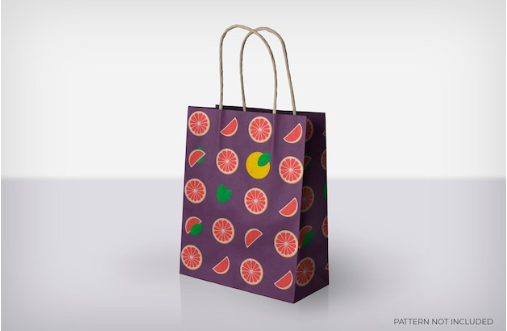 Putting together freebies containing pens, tote bags, water bottles, t-shirts, or other knickknacks is always enjoyable. Providing a souvenir is an excellent method to advertise the conference. To make the giveaways as effective as possible, work with event vendors. If you're confused what to get your attendees, you could perhaps read our article, 35 Best Conference Swag Ideas To Impress Your Event Attendees to get some ideas.
21. High-quality brand promotion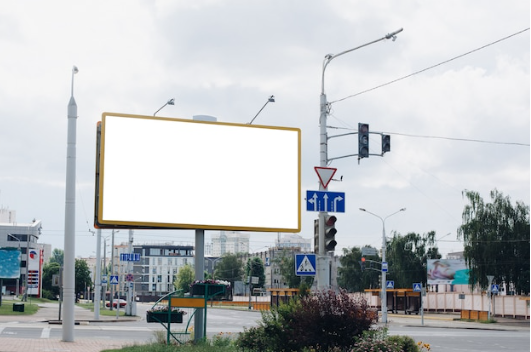 Brand awareness and sponsor satisfaction are likely to contribute significantly to the ROI of your event. As a conference activity, engage your sponsors' brands by strategically placing marketing materials.
22. Tangible Props for Presentation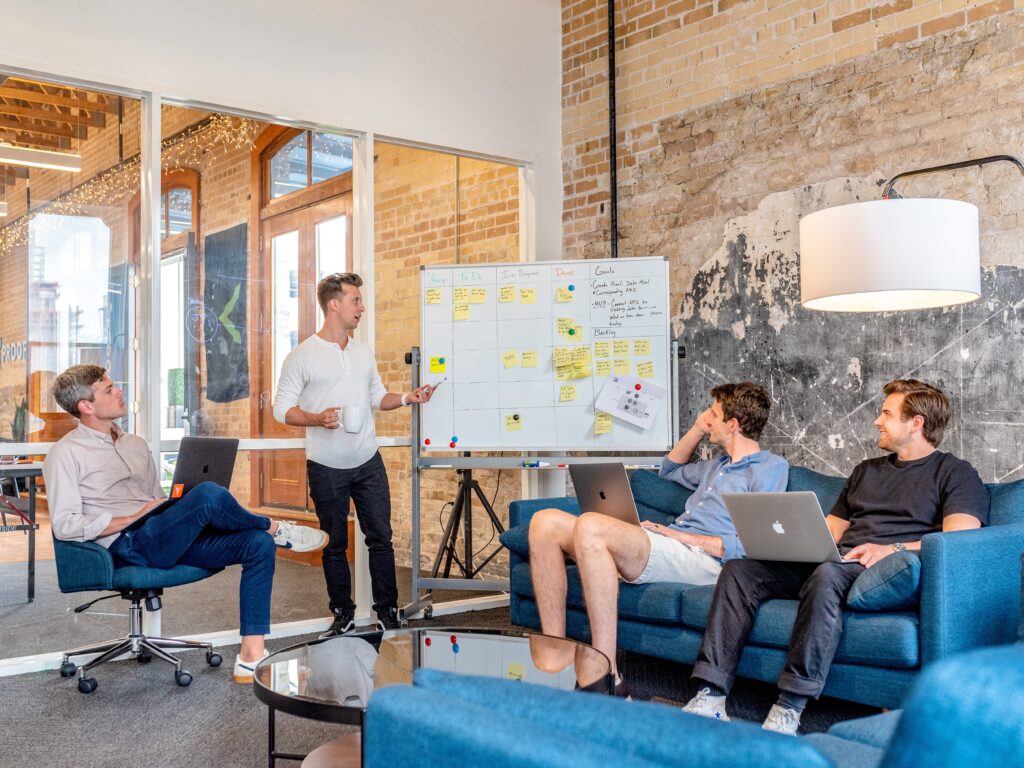 To utilise props in your presentation, you don't need to demonstrate a product. The audience can better visualise and stay engaged with what you are talking about with the aid of props.
You might reference the object to emphasise a point or help the audience understand it. For example- Jill Bolte Taylor used a genuine human brain on stage during her TED lecture to illustrate her stroke.
23. Arts and crafts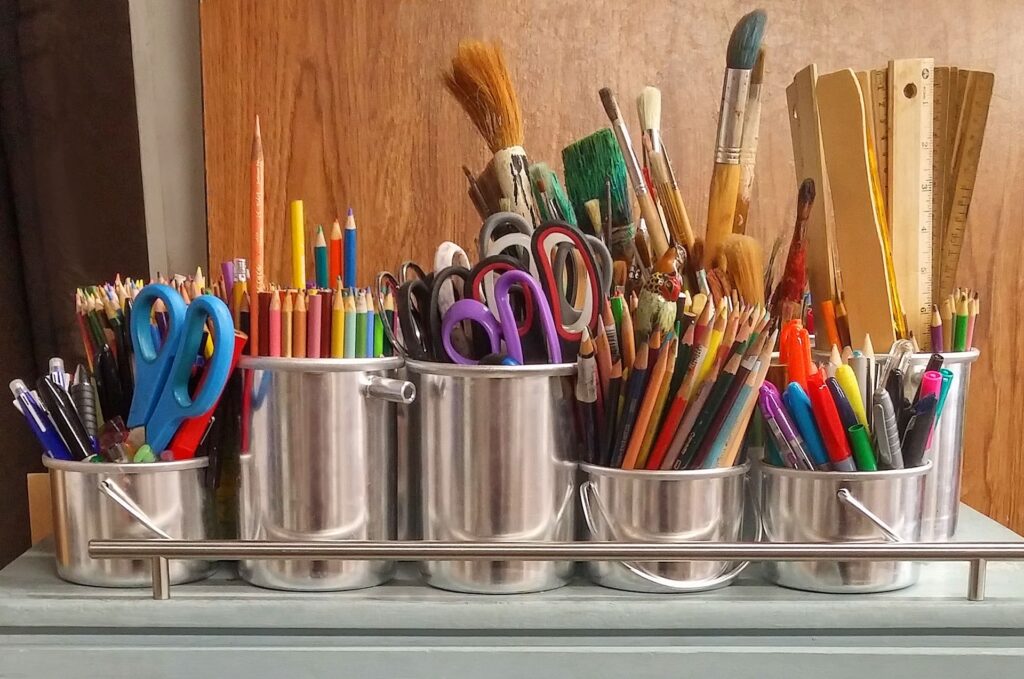 Create a theme around artistic expression. This works when conferences have many lectures or screen time. Provide relaxing conference activities to your participants to help them decompress.
Offer guests a place to unwind, converse, and express their creative side. For example- Hosting painting classes, clay-making workshops, or setting up tables with adult colouring books and markers.
24. Personalised Messages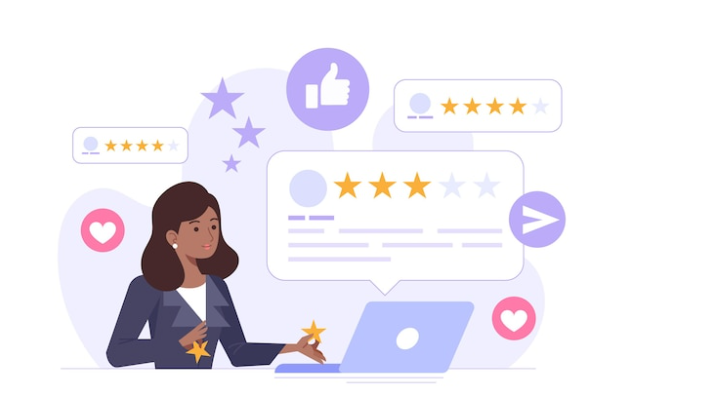 Give a blank card to each participant to write one important message they wish to remember after the event. As a conference activity, gather this information in a live poll with the participant's name and email address to conserve paper.
Then, a few weeks after the conference, send each participant a personalised email to remind them of what they learned. You can then effectively follow up using the feedback you received. It's a powerful method to provide guests with more value.
25. Bowling under fairy lights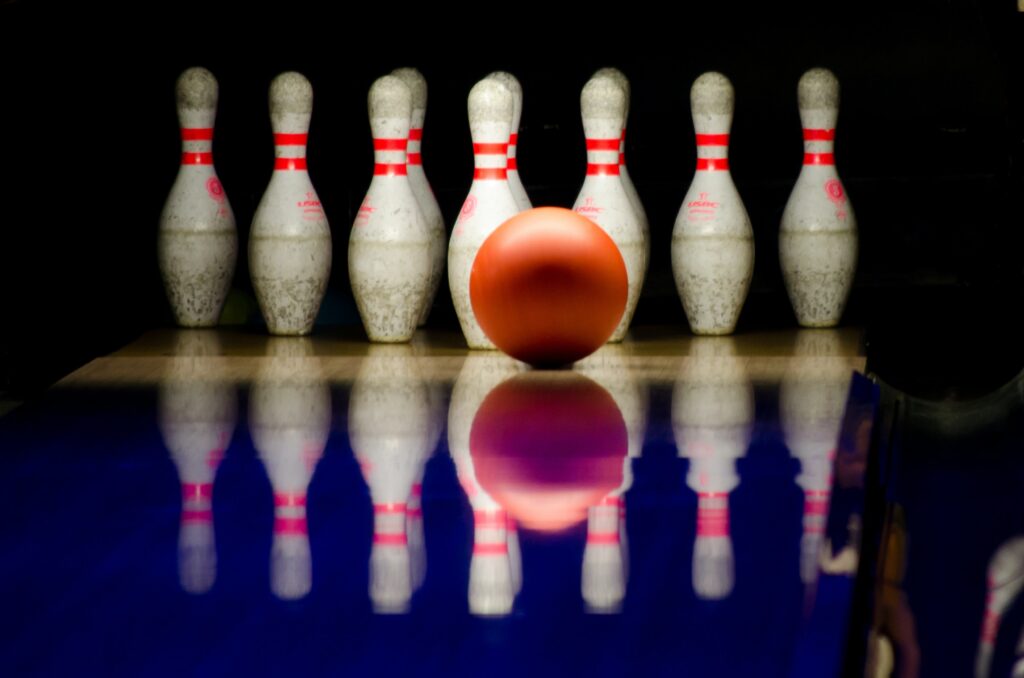 Fairy lights add a magical touch to places. A fairy light lawn bowling exercise will enchant your attendees.
To get ready for the game, get enough fairy lights to light up your conference location with the help of your event staff. Then, based on the number of people, purchase lawn bowling sets. The majority of bowling teams consist of four members. Set up the lanes next. Finally, divide the group into teams, keep score, and offer awards to the top teams.
To Sum It Up
Making an impact requires engaging your audience. Your presentation should entice them, capture their interest, and pique their curiosity. There are several ways to do this. With these suggestions, you may adjust them, while staying on top of conference trends.
They'll ensure your events stand out from the pack and keep you from planning mundane and boring conferences. You can switch up a one-dimensional, purely business conference by including entertaining activities and innovative audio and visual technology. To use terminologies that your audience will comprehend and how you arrange your presentation is crucial. Additionally, make sure there is enough time for questions and discussion.
You can visit Eventible, a review platform for B2B events to share your insights and valuable suggestions after attending an event to either give the organisers a positive feedback or a constructive suggestion to help improve the conference or event in question, the following year. You can also read the reviews of other events and make a calculated decision of whether or not you wish to attend it in the coming years.