Eventible Launches Interactive B2B In-Person Event Tracker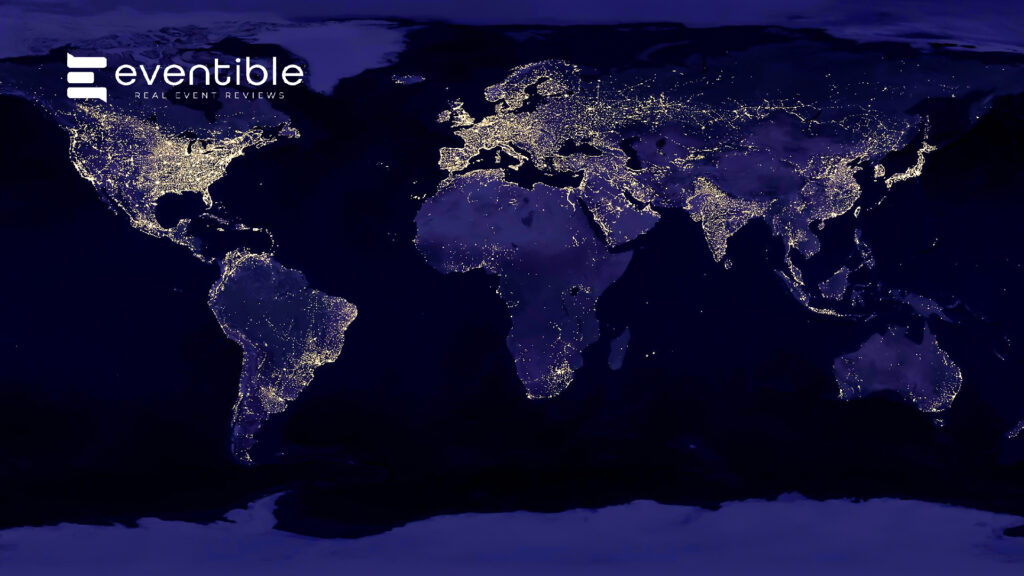 Tuesday 15th June 2021: Eventible is thrilled to announce an interactive Global Event Tracker that covers the re-opening of in-person business events. Using the tracker, you can look at key cities where B2B in-person events are coming back to life aided by the success of vaccine roll-outs and government policy.  
The interactive map displays relevant information from the B2B events industry allowing users to browse through events quickly while also being able to reference the official pages of the city that contain up-to-date information about the current COVID-19 situation.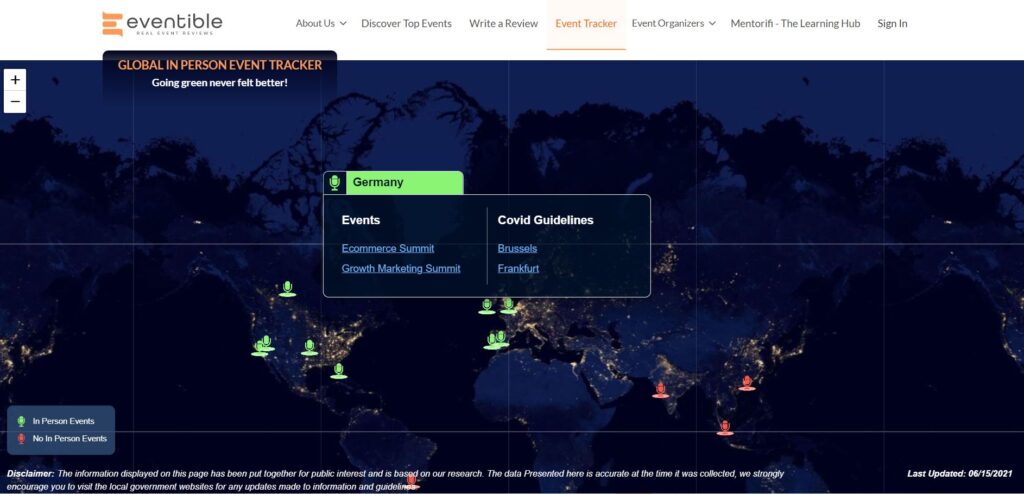 It's also easy to read! The green colour is allotted for cities where 'in-person' events have either happening or are scheduled to take place. Also, taking from the 'stop light' analogy, 'Red' indicates those regions where in-person B2B events are not being held.
Owing to the fast-changing patterns of the COVID-19 pandemic situation world-over and in an attempt to bring you the latest from the B2B events sector – the team at Eventible hopes to refresh the tracker every two weeks, hence giving you an updated view of the situation. And though the global pandemic may have affected the live events industry, events will always continue to be an integral part of our ecosystem.
Ankush Gupta, Founder – Eventible.com says: "A rising tide, as they say, lifts all boats – and as live events and conferences come roaring back to life, so will the supporting industries like travel & hospitality, corporate gifting, exhibition suppliers & catering. And it's about time!" We hope that our Global B2B In-person Event Tracker will be an invaluable tool to the industry at large. Click here to learn more about the tracker and how you can gain the most out of it!
Cheers to the race to 'Going Green' with in-person events across the map!