Eventible's Top HR Events for 2021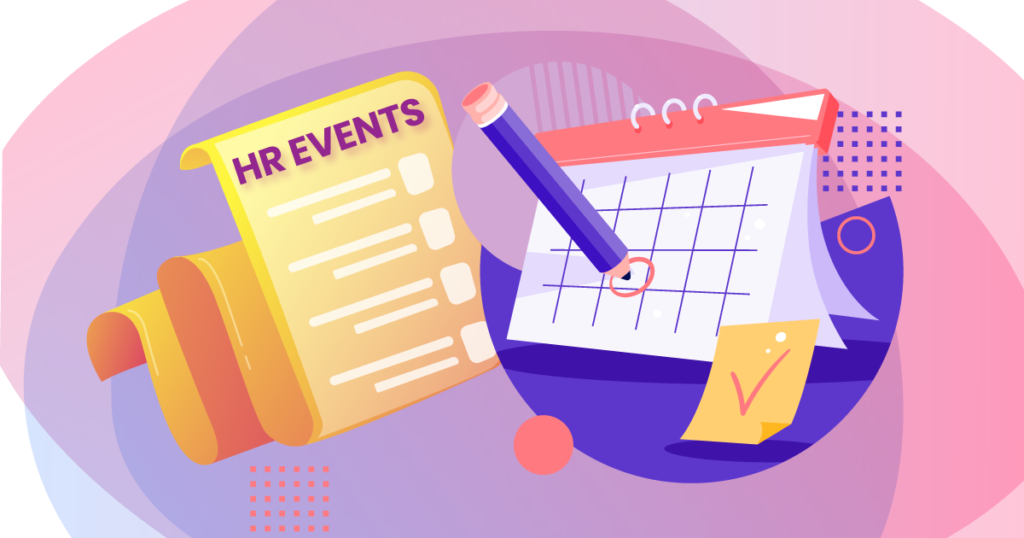 Are you ready? We bring you the definitive list of HR events to watch for in 2021.
Disclaimer: The information below is accurate at the moment of writing, but make sure you check out the organizers' websites for the latest, most accurate info. If you choose to travel to attend any of these in person – please do so responsibly.
Leap HR: Annual Healthcare Forum
Date- 3-5 May '21
Virtual Event
Audience: HR professionals, Recruitment specialists in the healthcare sector
We describe this event as your opportunity to connect with HR leaders from the most forward-thinking healthcare organisations across the globe. It's a fantastic place to understand how time-saving thinking accelerates organisational agility and resilience across clinical and non-clinical healthcare workforces.
Date- 10-13 May'21
Virtual Event
Audience- HR managers, HR coordinators, entrepreneurs
Deloitte Impact is a wonderful opportunity to engage and learn. The event provides you with content- focused immersive experiences that allow its participants to learn through problem solving. Here's your opportunity to join hundreds of human capital leaders and solution providers to uncover the latest in technology, trends, research and insights.
Date- 11 May- 12 May'21
Virtual Event
Audience- Healthcare human resource specialists, Recruiters
We live in a world where our population is growing and ageing, skilled nurses and doctors are shrinking in number, and employees feel burnt out. The conference will help you understand and discover tools, insights, innovation and cutting-edge solutions that are needed to evolve your hiring strategies within the healthcare industry.
Employee Engagement Summit 2021
Date- 11-13 May'21
Virtual Event
Audience- HR Personnel, People Manager, Employee Engagement, Employee Experience, Internal Communications, Recruitment, Employee Relations.
The Employee Engagement Summit 2021 was broadcast from their very own newsroom, and how cool is that! As their flagship event, the event covers all aspects of employee engagement with a strong focus on culture and engagement.
Date- 12 May '21
6Audience- HR professionals, Directors, People managers, Recruiters
Optima promises to bring to life the essence of talent optimization and aligning people strategy with business strategy through an intentional and data-driven approach to getting the people part right.
Date- 18 May'21
Audience- HR professionals, HR managers, coordinators and analysts.
Workhuman Live is the HR conference where you get the opportunity to meet HR practitioners and leaders, executives, academics, researchers, advocates and industry thought leaders. If an immersive experience is what you are looking for then look no further!
UNLEASH America Conference and Exhibition for HR Technology
Date- 18-19 May'21
Audience- HR directors, CEO's, CXO's, Project managers
Have you wanted to attend a conference where you meet individuals who thrive on HR technology? If so, then this is the event for you. Be a trend-setter, and influencer as you explore the world of HR technology and advancements within the sector. Meet enthusiastic leaders, innovators, influencers!
Date- 25 May-27 May'21
Audience- HR professionals, Recruiters.
If you are actively trying to learn your way through complex regulations and elevate your position within your organisation, then this conference is for you. This event is focused on community and keeps the human experience as the aim with social hours, music, comedy and more.
Date- 8 June- 9 June'21
Audience- Organisations across the world trying to accelerate their workplace diversity and inclusion strategy.
If you are looking to explore a wide variety of topics, inclusive of disability inclusion, and adapting to the changing world and future trends, then this conference is for you. The event draws focus to the developing role of the D&I leader – skills, behaviours and structures.
Date- 8 June- 9 June'21
Audience- HR consultants, analysts
Are you looking for an uber-cool way to be a part of a progressive HR gathering? Do you know what I mean? Meet leaders and disruptors as they actively engage in discussing talent and technology. The hot topics covered here are: Rethinking Employee Experience, Leading Change & Influencing Innovation, Getting Strategic: Reigning in the Tech, Managing and Mobilising Talent, Driving Value with Data Analytics.