Eventible's Top IT Events 2022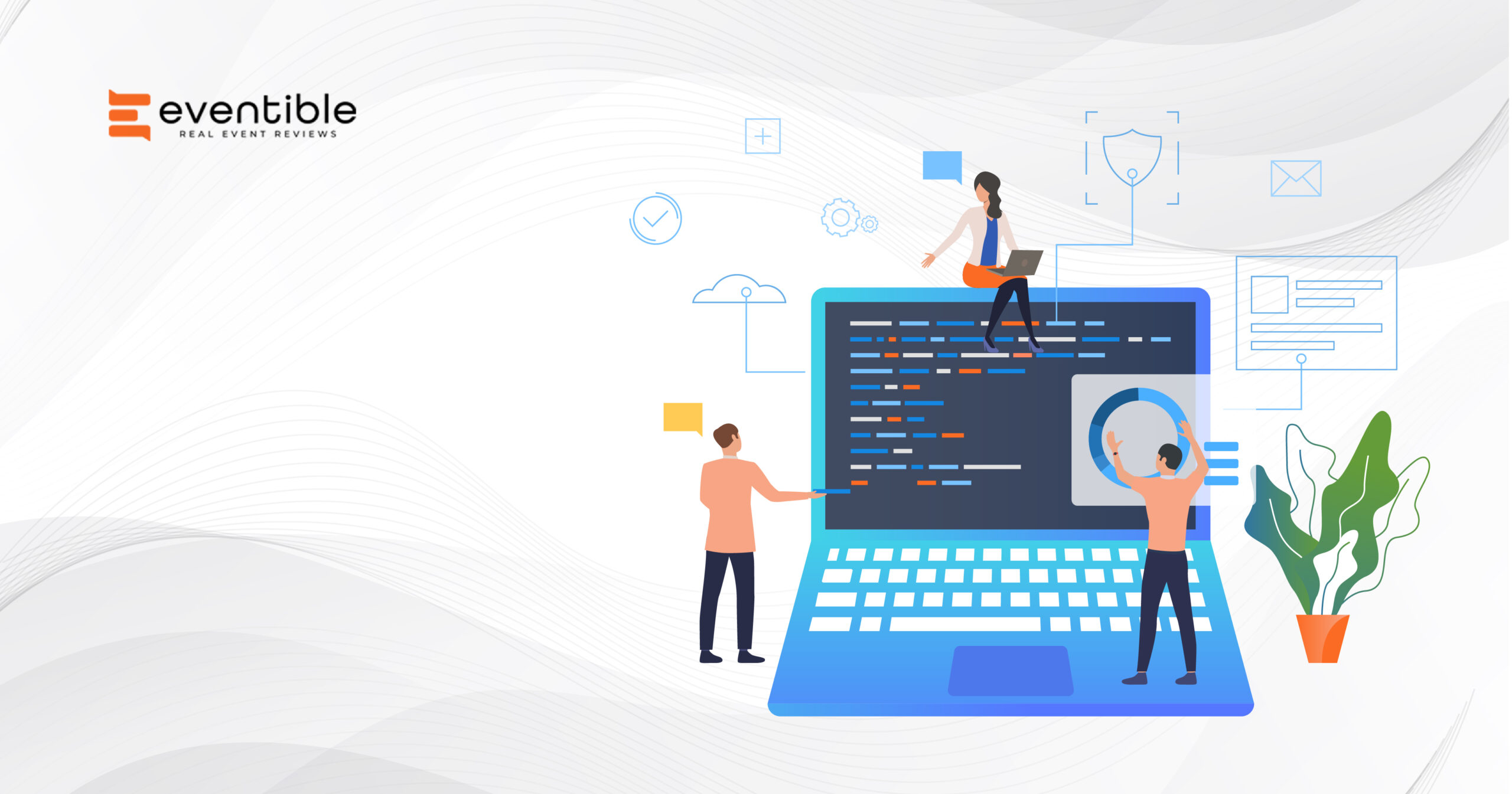 [wptb id=2634]
Date:  March 7-11, 2022 
Event Type:  In-person (Manchester, UK)
Description: Digital City Festival 2022 is live in Manchester, UK. The festival brings thought-leaders together to address the challenges of people, business and governments. Highlights include Digital City Expo, Digital City Awards, live music, cultural events and more. Listen to inspiring keynotes, panel discussions and meet with 100's of exhibitors. 
Date:  March 6-10, 2022
Event Type:  Hybrid (San Diego,CA + Online)
Description: OFC 2022, the global event for optical communications and networking, welcomes exhibitors, attendees and media from around the globe. 
Listen to an impressive line-up of visionaries, showcasing technologies that shape our world and drive innovation for a better tomorrow. The exhibition features hundreds of companies unveiling new products, and connecting with customers and businesses. In addition, come participate in interactive workshops, panel discussions, in-depth symposia on hot topics and much more.
Date:  March 1, 2022
Event Type:  In-person (New York City)
Description: Join business leaders and data practitioners, at the Ai4 Finance Summit, in facilitating the adoption of artificial intelligence and machine learning technology. Implementing a use-case approach, the summit delivers actionable insights from those working in AI and provides a framework for thinking of AI in the financial services industry. The summit features speakers from leading organizations, who are actively involved in AI and machine learning projects. Make connections with like-minded individuals, who will push your AI initiatives forward.
The European Chatbot & Conversational AI Summit
Date:  March 1-2, 2022
Event Type:  Hybrid 
Description: Attend the 2-day European Chatbot & Conversational AI Summit, a conference and exhibition event hosting industry executives, and adopters of conversational AI, Chatbots, Virtual Assistant, Voice technology and Conversation Design. Participate in world class practical workshops, roundtable discussions, meet the leading European Enterprise Bot Teams, explore an array of exhibitors, network with top industry leaders and much more! 
Cybersecurity Healthcare & Pharma Summit 2022
Date:  March 1, 2022
Event Type:  Virtual
Description: Welcome to the inaugural Cybersecurity Healthcare and Pharma Summit, designed exclusively for healthcare executives needing solutions to protect their company's critical data and infrastructure.  Come, learn about the latest cyber threat landscape and evaluate cutting-edge solutions. Connect with established and emerging solution providers, SMEs and powerful cyber thought leaders. Attend speaker series, interactive panel discussions, engage, network and socialize!
Date:  March 2-3, 2022 (March 8-9, 2023)
Event Type:  In-person (Excel, London)
Description: Unleash the power of Big Data and Artificial Intelligence, by attending the Big Data & AI World conference, that brings together data & AI innovators, technologists and business leaders to make data-driven decisions and intelligently shape their business. Meet with experts to get advice on unlocking the full potential of data and AI. Speakers and exhibitors will inspire you with the latest services and solutions to capitalize on your data assets. Discover scalable solutions to help you take data-driven decisions to the next level.
Date:  March 2-3, 2022 (March 8-9, 2023)
Event Type:  In-person (Excel, London)
Description: Cloud Expo Europe gathers cloud innovators, technologists and business leaders to deliver successful digital transformation, provide scalable solutions and emerge with a cloud strategy engineered for innovation. Hear from proficient industry speakers, attend practical workshops, roundtable discussions and discover services and solutions from a vast array of technology vendors and managed service providers. 
Register to attend the UK's leading cloud computing event!
Date:  March 2-3, 2022 (March 8-9, 2023)
Event Type:  In-person (Excel, London)
Description: Come and immerse yourself in an event that powers the digital infrastructure at Data Centre World, the largest global gathering of data centre specialists, engineers, innovators and business leaders. Besides a robust speaker series; surround yourself with suppliers, industry experts; network with leading figures and learn new developments; participate in insightful debates and research-led discussions of data centres.
Date:  March 2-3, 2022 (March 8-9, 2023)
Event Type:  In-person (Excel, London)
Description: Cloud & Cyber Security Expo brings together cybersecurity innovators, technologists and business leaders, to help them protect their network and assets in a complex and hostile digital environment. Learn how to emerge from uncertainty with a cybersecurity strategy engineered for first-class defence. Listen as experts in the field of cybersecurity discuss how to secure organizations of all sizes, attend workshops and network at this global event.
Date: March 8-9, 2022 (March 22-23, 2023)
Event Type: Online
Description: The DEVOPS Conference gathers everyone in the DevOps ecosystem – managers, engineers, programmers and designers, for a 2 day virtual experience. At this conference you will learn from real cases how to deliver better customer value, using better tools for DevOps. Get insights from leading experts in the field, speed up your business development, learn what's shaping the future of software development and network within the industry.
Date:  March 9-10, 2022
Event Type:  Virtual
Description: SourceCon digital is a 2 day virtual event for sourcers, recruiters and talent acquisition leaders. Featuring 4 breakout tracks for any career level, valuable insights from reputed speakers that will impact your organization's growth, live video networking and live chat with attendees from every sector.
Date: March 9-10, 2022
Event Type:  Virtual
Description: Ai42022, the industry's most impactful technical event, is virtual this year. Over 2 days, come join data practitioners for a deep dive into artificial intelligence and machine learning technology. Key highlights of the summit are that it's completely AI focused, data specific and use case driven. Speakers come from leading organizations & are actively involved in AI and machine learning projects. Enjoy networking time, 1:1 meeting scheduling, group discussions and other fun surprises to help you connect digitally. 
Date:  March 15, 2022
Event Type:  In-person
Description: 
The Tampa Cybersecurity conference is in-person this year, in Florida, USA. Join fellow IT and Cyber security executives from the public and private sector, to gain vital information on how to protect your organization from the latest cyber threats. Participate in interactive sessions, Q & A panels and listen to keynote speakers at this conference. Meet face-to-face with cyber solution providers to gain insights of how to protect your organization and take advantage of networking opportunities throughout the full day conference.
Date:   March 16, 2022
Event Type:  Virtual
Description: SaaStr build is a one-day virtual, tactical event for founders and practitioners to build better, faster, stronger products to $100M and beyond. Learn how to scale with hand-crafted tactical sessions, participate in roundtables and small online group meetings, live Q & A with SaaS experts. Hear from the leaders of Atlassian, Braze, Samsara, Amplitude and more! Topics include 0 to $500M ARR in 6 years, secrets to building a high-performing revenue marketing engine, proven models that help GTM and product-led teams scale, and much more! 
Date:  March 15-17, 2022
Event Type:  Virtual
Description: The Adobe Summit gives you a sneak preview of the work in Adobe Labs. Global events are scheduled for March 15-16 and Asia Pacific on March 17th. Hear from influential speakers including dynamic celebrities and expert global experience makers, gain skills from sessions and workshops,discover Adobe's vision and new product capabilities, expand your network and explore making the most of Adobe Experience Cloud Investment. Meet advertisers, analysts, designers, developers, e-commerce professionals, marketing executives and many innovators across industries and roles.
SXSW Conference & Festival 2022
Date:  March 11-20, 2022
Event Type:  Hybrid (Austin, TX and Online)
Description: Celebrate the convergence of the tech, film and music industries at the SXSW 2022, which will take place in Austin, TX and Online. Experience exciting opportunities to encounter cutting-edge ideas, discover new interests and network with professionals. Come participate in conference sessions, film festival screenings, music festival showcases, world-class exhibitions, networking opportunities, competitions and so much more. Keynotes, which is at the centre of the conference, are presentations that showcase the world's most inspired thinkers as they tackle the most timely topics of today. Featured high-profile speakers at the conference include Jason Ballard, Dr. Vivek Murthy, Tyler Blevins, Jessica Blevins, Pete Buttigieg and many more.
Register for the SXSW badge based on conference tracks and festivals that most interest you, and the arrival date that best suits your needs. 
Date:  March 23, 2022
Event Type:  Virtual
Description: A virtual event for business, data, and IT leaders looking for a solution to streamline and optimize business data. Dive into the future of data-driven business! Participate in discussions with peers to learn modern BI experiences and best practices. Speakers include industry visionaries and experts in a series of roundtable discussions, unlocking the secrets of data transformation. Breakout sessions cover topics that include modernizing the business, data ecosystems, driving scale and adoption and building modern business apps. 
Date:  March 22-24, 2022
Event Type:  Virtual
Description: SaaStock is taking place virtually this year to host a FREE 3 day event for technology professionals to hear from industry leaders, actionable How-To content of building, running, and scaling SaaS that can be implemented successfully; and to network with industry peers online. On these 3 days, attendees will hear from keynote speakers, engage in networking opportunities and more. Topics include leveraging partnerships to increase growth, crafting a SaaS GTM strategy, converting prospects into customers, raising $1M without giving up equity and much more! 
Day 3 features an online expert-led workshop, with SaaS deep dives and expert-facilitated discussions. 
Date:  March 22-24, 2022
Event Type:  In-person (Europa Park-Germany)
Description: Cloudfest is back! With over 250 speakers and 150 exhibitors; the #1 conference for cloud, hosting and internet service providers will gather to facilitate new partnerships, deep knowledge sharing and help you reach your business goals. This 3 day event will revolve around 3 industry-driving themes: The Intelligent Edge, The Sustainable Cloud and Our Digital Future. Keynote speakers will delve into topics like dancing with robots, edge AI for green manufacturing, the path to sustainable cloud services, the regenerative cloud, digitalization of the healthcare system and lots more.
Date:  April 19-21, 2022
Event Type:  Hybrid (Boston, USA)
Description: Open Data Science Conference is a data science conference, using the latest language, tools and frameworks. This conference will be held in a hybrid mode in Boston, USA.  The 3 day conference includes a mini bootcamp. Attendees can choose from in-person or virtual, and includes 3 full training days and 2 talks/workshops. Conference focuses on cutting edge subject matter including machine learning, deep learning, data engineering and MLOps, responsible AI, Big Data Analytics and much more. Hands-on training and workshops with reputed data science training instructors.
Attendees get access to recordings of talks/workshops, professionally prepared learning materials, opportunities to forge connections with like-minded industry and academia data scientists!
Date: April 6-8, 2022
Event Type:  In-person (Brighton, UK)
Description: BrightonSEO is a 2 day search marketing conference and a series of training courses, to be held in Brighton, UK. Training courses and fringe events on April 6th. Conference will be held on April 7th & 8th, 2022. Listen to in-depth talks from field experts, participate in practical, hands-on and in-depth analytics, PPC, SEO training courses and workshops. In addition to learning and meeting people, parties are planned for every night of the event!
Date:  April 7, 2022
Event Type:  Virtual
Description: Data World Summit 2022, is a free, virtual event to discuss data mesh, open data, and so much more. 
At this conference you will learn about disrupting data governance, the duality of data mesh, the future of data catalogs and more. Breakout tracks will involve a more technical discussion for those seeking advice on data strategy and catalog implementation. A vision track for data leaders who want to make the leap from data-driven to knowledge first.
AI in Finance Summit 2022 (New York)
Date: April 21-22, 2022
Event Type:  In-person(New York)
Description: Re.Work, the leading global events company in AI and Deep Learning, announces its 2 day summit, for financial regulators, venture capitalists, digital finance analysis managers, and founders. At this summit, you will discover advances in AI and Machine Learning tools/techniques from leading innovators across industry, research and the financial sector. In addition to hearing from renowned speakers; participants can attend technical labs, attend practical workshops and meet investors during deep-dive sessions. And that's not all! Attendees participate in roundtable discussions, Q & As with speakers or schedule 1:1 meetings to solve shared problems.
Topics at the summit will cover financial forecasting, wealth management, portfolio optimization, retail and wholesale banking, lending and credit and much much more!
World Summit AI Americas, 2022
Date:  May 4-5, 2022
Event Type:  Hybrid(Montreal, Canada)
Description: World Summit AI Americas, returns to Montreal for the 4th year, to bring the AI community together for 2 whole days of action-packed AI content! Come join the greatest AI brains, industry speakers and influencers from business, science and technology.  Participate in interactive workshops, network, share/debate globally critical AI challenges and topics to help your business in areas of regulation, trust, privacy and scalability. Hear from over 150 speakers, the latest use cases and see where AI is being applied to solve real-world issues across finance, deep tech, healthcare, climate change.
KubeCon/CloudNativeCon Europe 2022
Date:  May 16-20, 2022
Event Type:  Hybrid (Valencia,Spain + Virtual)
Description: Leading technologists from leading open source and cloud native communities are invited to the KubeCon/CloudNativeCon 2022, to further the education and advancement of cloud native computing. Besides participating in keynotes, breakout sessions, and sponsor showcase; there is an all-attendee party on May 19th. Don't miss out on a myriad of co-located events covering topics like security, web assembly, AI, GitOps, edge and more! Add these co-located events after registering for KubeCon/CloudNativeCon Europe 2022!
Date:  June 27-30, 2022
Event Type:  Hybrid
Description: Back again in 2022, the world's largest data + AI conference returns to San Francisco, CA and virtually in a hybrid format. Calling all data scientists, data engineers, researchers to learn from leading experts on topics covering machine learning and deep-learning applications, advanced SQL analytics and BI using data-warehouses and data lakes, data science including the Python ecosystem. 4 days packed with keynotes by industry visionaries, technical sessions, hands-on training and networking opportunities. Speakers include experts in industry, research, and academia. Besides this, you can also get certified with new certification bundles that include one or two-day courses with an exam.
Date:  June 21-24, 2022
Event Type:  In-person (Fort Lauderdale, FL)
Description: For the 22nd year, ITEXPO returns to Florida. Telecom and IT professionals, C-levels and business owners gather to look at solutions and trends shaping the future. Buyers of communication and technology hardware and services, meet with 100s of manufacturers and solution providers, to reimagine communication and technology tools in the post-pandemic business environment. The ITEXPO showcases exhibitors, training/workshops, speaker series, networking events and onsite giveaways! The expo floor will have more than 200+ companies demonstrating the latest innovations, which will benefit Enterprises and SMBs, Government Agencies, MSPs, Resellers, Service Providers/Carriers, Manufacturers, Developers, and more.