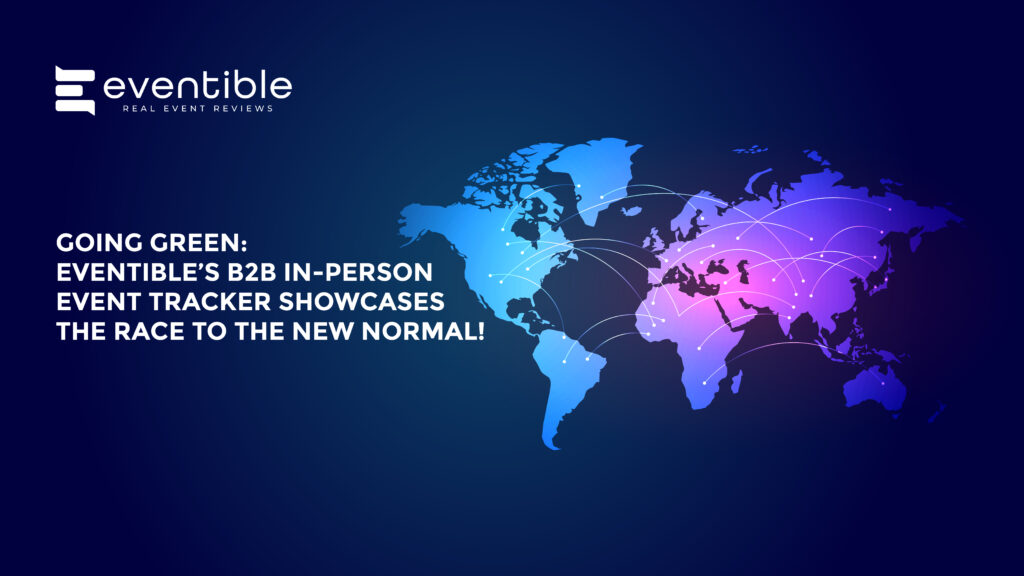 Going Green: Eventible's B2B In-Person Event Tracker showcases the race to the new normal!  
Tuesday 30th November 2021: Eventible's latest update to its B2B in-person event tracker showcases events across 15 countries going live and in person. Using the tracker, you can look at key cities where B2B in-person events are coming back to life aided by the success of vaccine roll-outs and government policy. 
The interactive map displays relevant information from the B2B events industry allowing users to browse through events quickly while also being able to reference the official pages of the city that contain up-to-date information about the current COVID-19 situation. 
Even though events are lined up for the next few months, the situation is volatile as the new COVID-19 Delta variant of the virus sweeps across regions in Europe. Yet, the overall mood and acceptance of in-person events stay positive.
After reviewing the tracker in its second update, Richard Etienne, 2022 Commonwealth Games Project Lead, Department for International Trade, says: "I think it's a great timesaving way to keep track of the live events industry, ensuring events will always continue to be an integral part of the way we deliver excellence and build useful connections." 
Michael Levitt, Chief Burnout Officer – Founder at Breakfast Leadership Network, adds while giving his opinion. He says: "I think this is a splendid development and creates ideas for event planners, speakers, and attendees to narrow their focus on where to attend events. Bravo!"   
Ankush Gupta, Founder – Eventible.com, says: "A rising tide, as they say, lifts all boats – and as live events and conferences come roaring back to life, so will the supporting industries like travel & hospitality, corporate gifting, exhibition suppliers & catering. And it's about time!" We hope that our Global B2B In-person Event Tracker will be an invaluable tool to the industry at large. Click here to learn more about the tracker and how you can gain the most out of it!
To showcase your event on our tracker, for press inquiries, or for feedback, please write to us at the below address…
Ranjana Konatt,
Managing Editor, Eventible
E-mail: rkonatt@eventible.com