Table of Content
As an event organiser or marketer, it is imperative that you do everything in your power to make an event successful– one that engages your audience from the get-go and leaves them and the sponsors happy and satisfied.
Whether the event in question is live, virtual, or hybrid, one needs to fully understand what attendees want before chalking out a strategy to deliver them value.
That is when surveys come to the rescue. Asking the right pre-event survey questions helps event marketers and event planners get actionable insights from the past as well as potential event attendees before the event.
In this article, we shall look at the importance of pre-event survey questions, the type of questions that feature in these surveys, how to circulate them, and more. So what are we waiting for? Let's get started.
What Are Pre-Event Survey Questions?
Pre-event survey questions are ideal questions that will help event organizers, marketers, and planners gauge and understand the needs and desires of their target audience.
Pre-event survey questions also help provide feedback from the broad audience that helps understand their expectations and preferences, location, timing, and event channel predilections, among other things.
The valuable information thus collected helps event organisers/marketers strategise and execute an event that meets, and even surpasses, their audience expectations. While collating these critical questions, it is vital to keep them simple and list them in order of priority.
By asking the right questions, the event organisers will get valuable insights and the necessary information to better the attendees' experience, causing them to return for the upcoming event and, simultaneously, maximise value for those attending the event for the first time.
Different Types Of Pre-Event Survey Questions
Before designing your pre-event questionnaire, there are a few selected question types that you can opt from to make optimum utilisation of the data collected. Your pre-event survey questions usually depend on the information you're looking for. They can be simple yes-no questions, close-ended questions, open-ended questions, mandatory questions, multiple-choice questions with drop-down menus and tables, etc. Below are the three main categories under which these survey questions are bifurcated. 
Quantitative: As the name suggests, these questions are driven by numbers and valuable data. In other words, they can be used to get quantifiable information and details. These objective questions help respondents gain detailed information and insight regarding a particular matter. 

Once the data points are collected, they are further analyzed, and a research report is generated based on the data analysis. These questions are crucial and form the core of a survey as the numerical data received on account of them is used to determine statistical results, which helps make conclusive decisions.  For instance, these questions can be in the form of multiple-choice questions or questions in which you ask the attendee to rate their experience (NPS questions). The collected relevant data sets are then analysed to reach a conclusive answer. 

Qualitative: These account for the open-ended questions that push the attendees/respondents to give a more detailed answer. These help the organisers better understand the attendees' opinions, thoughts, and points of view. These questions usually help provide valuable and insightful feedback.

They give the biggest takeaway, which can be both positive and negative for the event organisers to consider. Even though negative feedback can be pretty hurtful, it can go a long way in optimising one's event strategy and providing the attendees with what they require or expect. 

However, the challenging aspect of such questions is motivating the participants to take the time and earnestly reply to them. As these questions tend to be the most time-consuming ones, they typically have the lowest response rate.

That is why, while qualitative questions are beneficial for the organisers, they need to provide a mix of qualitative and quantitative questions and avoid overwhelming the attendees with a barrage of the former.
Binary: These are the most common and straightforward questions in all kinds of surveys. Typically, these questions warrant a yes/no answer and request participants to tick checkboxes to reveal their replies. Unlike qualitative questions, binary questions are non-descriptive and brief and help get basic information, such as, 'did you like the event?'
Pre-event Survey Questions For Attendees
One can unravel a lot of productive information during event planning, making it one of the most crucial evaluation stages. Understanding what questions to ask when can help event organisers and planners gain actionable information that can go a long way in making an event a success. From evaluating standard levels of interest and things that attendees are keen to witness and hear about to more pragmatic areas like the most preferred location and timings for one's event- your pre-event survey template must ideally contain all these questions.
Below are a few mandatory event survey questions that attendees are often asked. Below we cover the most important pre-event survey questions and segregate them into different categories depending on their type.
Common/Universal Pre-Event Survey Questions
Type of Question: Qualitative and Binary
These preliminary questions are the most general yet essential. They are open-ended questions that provide the organisers with valuable insights. The basic premise behind asking these questions is to learn about your target audience, whether they are new or returning attendees, and why they attend or not a particular event. These questions help you unearth one's true sentiments. Some of these questions may simply require a straightforward yes or no reply. However, the first question to ask before any event is about its nature, meaning what type of event one wants.
The following are some of the questions that fall under this category.
What's the name of the attendee/participant?
What's the name of your organisation?
What's your designation?
Have you registered for the event?
Are you attending the event for the first time?
Where did you learn about the event?
Did you attend the event last year?
Please share with us the reason behind not attending the event this year. (if relevant).
Pre-Event Survey Questions for Understanding Participant Expectations/Preferences
Type of Questions: Qualitative Questions
These questions help organisers understand their attendee expectations better. Based on their responses, they can devise a strategy to incorporate their suggestions as much as possible and improve the overall experience.
The following are examples of some frequently asked questions.
For the returning attendees
How was your experience attending the event last year?
What did you like the best about the event?
What do you think didn't meet the expectations?
What changes would you like to see at the event this year?/How can we improve your experience?
For the new attendees
Why did you choose to attend this event?
What are your expectations of the event?/ What are you hoping to gain from the event?
Are you looking to a) Network b) Learn a new skill c)Level up your existing skills d) Get Inspired
Would you like the event to only have speakers and panel discussions, or would you like to have some workshops as well?
Would you prefer breakout sessions?
Pre-Event Survey Questions To Understand Other Miscellaneous Preferences
Type of Questions: Binary/Quantitative/Qualitative
Attendees have preferences regarding location, timing, or the event channel. As an event marketer, you would want to find out which event marketing channels are most suitable for the event and which channel the audience feels most comfortable engaging in.
With the help of pre-event survey questions, organisers can feel more equipped to take care of their attendees and plan accordingly, keeping their choices and preferences in mind. With the help of survey responses, event organisers can prepare ahead of time and be more efficient in welcoming and providing their guests with a customised experience.
Below are a few examples of the most commonly asked essential questions regarding location, timing, the preferred mode of event, and other miscellaneous things.
What would be your preferred location for the event and why?
What are your views about the venue of the event?
Which speaker/session are you looking forward to attending?
How long do you want each session to be?
If given a choice, when would you like to attend the event?
How long would you prefer the event to be?
Do you have food allergies or preferences regarding your diet that we should know about?
Do you have any special needs we can consider and incorporate?
What would be your food preference? 
Are there any allergies we should know about?
What would your preferred event type be? Live, virtual, or hybrid? And why?
What event format would work best for you?- Seminar, Workshop, Summit, or Conference?
How Do You Circulate The Pre-Event Surveys?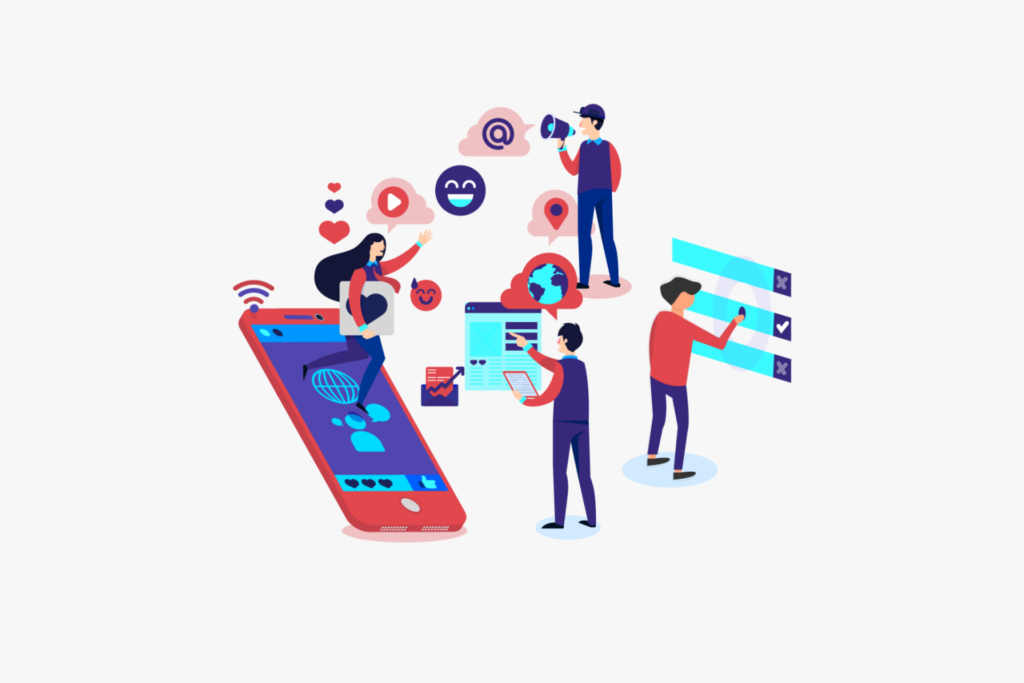 Once the pre-event survey questions are ready, event organisers need to find out how to reach out and share them with potential attendees and even past ones. At this stage, event organisers and marketers need to consider how they can deliver the pre-event surveys to their potential customers.
Providing surveys on mobile phones is just as crucial as those circulated through word of mouth, on-site polls, or pre-event surveys sent via email.
That said, it is relatively simple to get in touch with past attendees as event organisers will have a list or database of their contact details (email/LinkedIn profile/ phone number) created during the commencement of the previous event.
Another sure-shot way to get the pre-event survey questions out to people would be to use social media to one's advantage. Sometimes, the survey questions created are too large to disseminate, and it helps to divide them into several mini-surveys and share them on different social media platforms. They can be done as follows:
Polls: One can conduct polls on one's website or social media platforms as they work best for binary and specific NPS or multi-choice quantitative questions. However, it is essential to note that this may work well with a particular demographic or age group, as not everyone may be comfortable with the medium. Failure to see and respond to these questions could result in a low turnout. That said, circulating the pre-event survey questions is still a good approach.
At the time of event registration: Registrations usually start months before the event. Asking attendees these questions at the time of registration works best.
After registration: If an event organiser wishes to send surveys after registration, they must ensure that the questions are easy to respond to. They should opt for a relatively simple and easy-to-understand template with more binary and quantitative questions than the open-ended, descriptive ones to get a higher response rate. Keep the questions to just a handful to help the attendees be more responsive and helpful.
Along with a Swag Bag: In case the event organisers want to send a complete pre-event survey questionnaire, it would be helpful to send along a swag bag or a gift voucher. To get ideas, read our blog, 35 Best Conference Swag Ideas To Impress Your Event Attendees.
How Can Eventible Help In Charting Out Pre-Event Survey Questions?
Eventible is a review platform for B2B events, which has successfully utilised its post-event survey questions to poll 200,000 attendees and collect over 5,000 responses across over 800 events. These reviews act as social proof and help one gauge the degree of success or failure of a particular event once it's concluded, which allows the event organisers to make updates and improvements to the event the following year. At Eventible, we have mid-event survey questions and post-event survey questions for attendees, speakers, and event sponsors/vendors to gain valuable feedback. To know what these questions are, read the blog, 27 Event Survey Questions For Maximum Responses.
Once the event survey questions are answered and the events have gathered good reviews, Eventible conducts analysis and generates a detailed post-event report, which looks like the one shown below. This is an important document as it provides the organisers with the necessary intelligence collected from event feedback surveys of speakers, attendees, and sponsors about whether or not the overall event measured up to its pre-determined goals and key performance indicators. At the end of the day, it's helpful for event organisers and planners to know that they delivered their promises. For this alone, constructive feedback is vital. That is why, the post-event report is a crucial document that acts as a foundation for planning future events. 
Below is an example of Eventible's post-event analysis report of the SnowFlake Summit.
To read the reviews of Snowflake Summit 2022 in detail, click here.
Key Takeaway
Event planning is a very important component of event management. As explained in the article, pre-event surveys allow organisers to set event goals, which sets in motion the planning phase. These goals also help to ascertain the success of the event, by gauging whether or not the organisers were able to meet them.
 Pre-event survey questions are essential to determine attendee satisfaction and ensure positive attendee experiences and turnaround in the coming years. It also helps sponsors get a decent event ROI and reasons to invest in the following editions. One's event strategy is based on how clear, thoughtful, detailed, and accurate the pre-event survey questions are. So, as it turns out -if you want to plan a great event, ask the right pre-event survey questions!