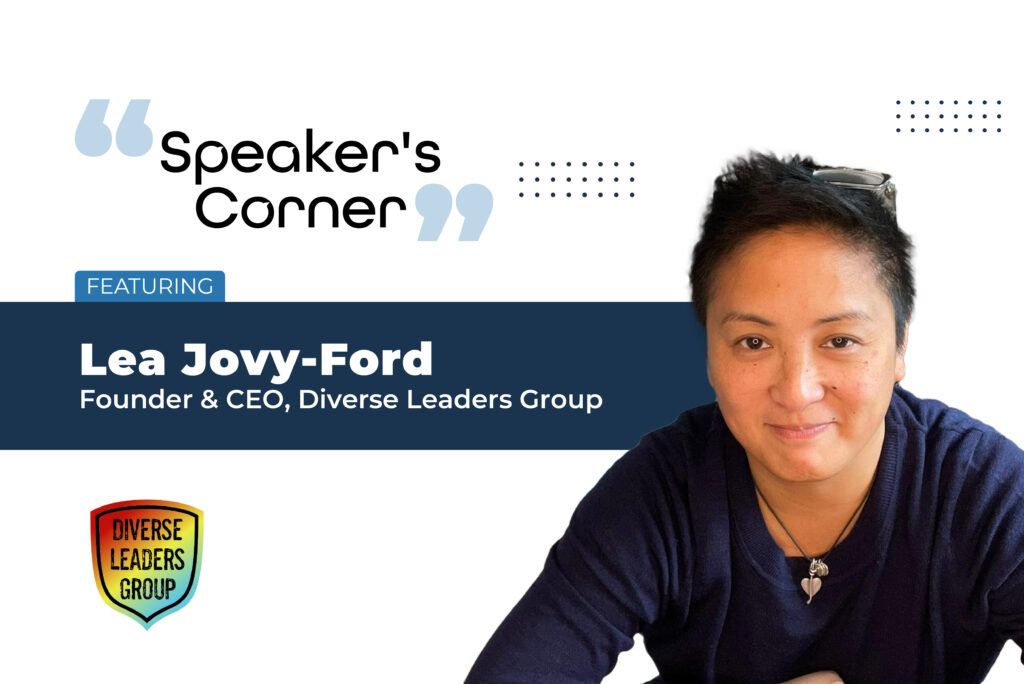 Tell me about your company, its work, and projects…
Born from the roots of the racism experienced from my co-founder/CEO, the board and a number of shareholders at my and my teammate's former company, Diverse Leaders Group is a company dedicated to a different model of leadership. Our goal is to identify, develop and support people who can lead the way to equality for all through experiential education in the metaverse.
We're building the Equaliversity – a virtual university campus in 2D and 3D – with Masters of Equality programs, our version of an MBA, for leaders or organisations in every industry. We 'teach' through a method of experiential learning which combines gamification and learning and practice through experiences created in a virtual environment.
What are the challenges posed by the industry you operate in?
DEI is a complex topic with a lofty goal! It's largely misunderstood by leadership across many industries and seen as a necessity but they don't really know why and can't always articulate this well either!
One of the biggest challenges we face is that while everyone is working towards a common goal – equity and equality – no-one has a clear or agreed idea of what that goal or vision looks like, works like, feels like and is like. How on earth can we get 'there' when no-one knows what or where 'there' actually is?
It's why part of our mission is to design and build a collaborative prototype of a world based on equality in the metaverse to start to more clearly define the end goal.
How has the COVID-19 pandemic changed the way you go about business? What trends do you see for the future?
I have been location independent and working online since 2005, before remote working was even a 'thing'! (I founded the well-known original blog, Location Independent in 2006) so I have been a big proponent of working from anywhere for almost two decades. And yet, as we can see with the hot debate of the moment being remote work or a return to the office, it's still in its infancy for some.
I think the push to keep working remotely will also help push the drive for a greater awareness of DEI and equality as we experience yet another shift in globalisation of a different kind, as workers experience the benefits (and challenges) of it from the comforts of their own home. These impacts include:
● Competing with a far wider, global audience for roles and jobs.
● Companies requiring a more culturally global mindset and awareness as workforces diversify to blend people from different cultures.
● Greater finesse and skill in communicating online, especially in writing, as the importance of being able to influence and impact with the written word becomes a necessity.
What is your biggest objective as a speaker?
To impact the audience to make a shift – whether that's shifting an opinion, a belief, knowledge or a mindset, I think moving someone – emotionally, mentally or pyschologically – is the measure of a good presentation/speech.
Could you share with us the points of discussion (the input that you provided) during the panel(s) at the Women in SaaS Summit?
Diversity, Equity and Inclusion sounds a little dull. It's a hot topic these days – everyone's talking about it, but very few people and companies are 'being' and …people can't even agree on the best terms to use!
The most important question to ask (and answer) – to make DEI matter to EVERYONE is this…"What's in it for me?"
For everyone to get on board with DEI, then everyone has to understand how they'll benefit. Do you know what the biggest benefit of EQUALITY for everyone is? FREEDOM. There's a business case and a human case for DEI. The human case is the one that really matters. So how do we make equality REAL for everyone?
Representation: What does representation really mean? It means that everyone can see themselves reflected, supported and treated equally in society and the communities to which they belong.
Equal & Equitable Environment: How safe do people feel at your company? To speak up against management? To report incidents of discrimination? To report poor performance of colleagues? To make a good suggestion? How do you design and create an equal and equitable environment? How are you doing so?
Accountability: Accountability and responsibility go hand in hand. Responsibility is task-oriented – who is responsible for getting X done? Accountability is what happens after a situation has occurred, after X has been done. We need people to be accountable AND responsible to achieve equality.
Leading to Equality: The path to equality needs brave, courageous leadership…of all kinds, at all levels. It's not just top down – though this is vital. Each person, at every level, needs to lead the way to equality in all their communities, everywhere. What does that look like, in real world terms?
EVERY person on your team can – needs to – lead the way to equality…Are you bored or are you on board?
As a leader, what are the factors both professional and personal that drive you? What keeps you going?
Knowing that I'm working towards something that's bigger than just me – whether that's as a role model to my kids or for the impact the work I do will have on others.
In your opinion, do digital events give you a similar level of feedback/result vis-à-vis the live versions? What would you say were the biggest pros and cons of both formats? Which do you prefer?
As an introvert, I prefer digital events. What's not to love about being able to talk to hundreds or thousands of people from the comfort of your own home?! However, I believe digital events can't ever replicate the hidden value of attending live events which are the moments in between – the coffee grabs, the accidental chance meets, the after-speech drinks. In my experience, this is where real connections are made.
What is your take on in-person events? Do you prefer in-person events as compared to hybrid or virtual? How soon do you think in-person events would return?
I attended the World Economic Forum in Davos this year; it was great to be back meeting people in person and there's significant value to be gained from this. I think a hybrid version would be great – host your speech from the comfort of a private room if you prefer, do the social meets when you choose!