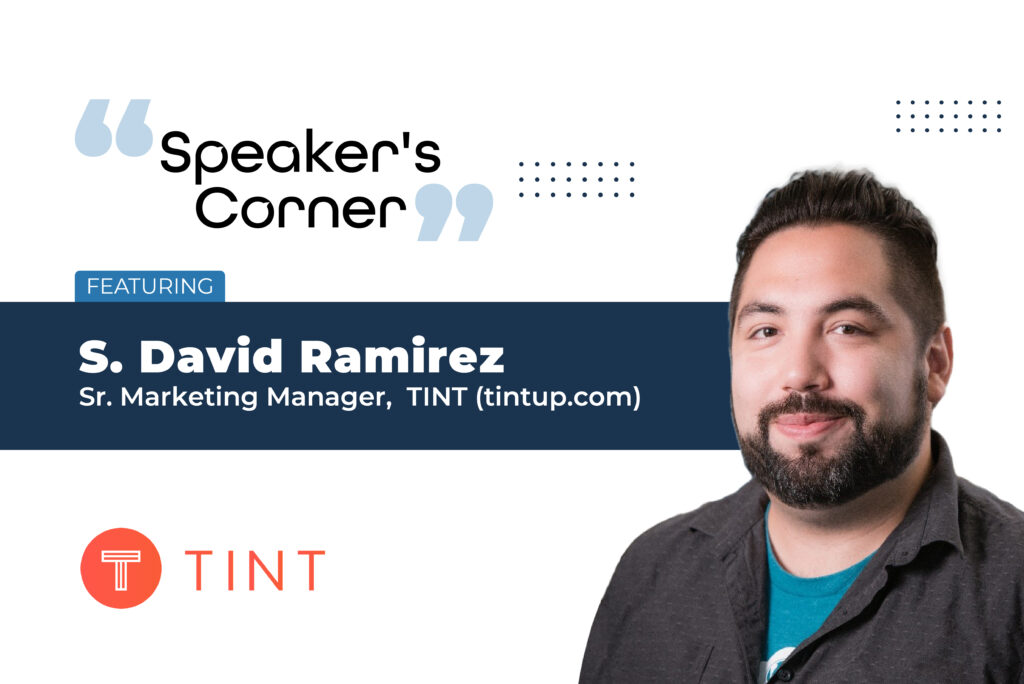 Tell me about your company, its work, and projects…
TINT is the world's most trusted user-generated content platform. Our event solutions help organizations by maximizing social engagement and creating new avenues for sponsorship revenue.
Our social media display technology has been used by technical conferences, rock concerts, music festivals, and virtual events. Our content suite help event organizations collect and use content from attendees, volunteers, and other stakeholders. We integrate with event organizers' favorite tools to create a seamless path for content to follow.
What are the challenges posed by the industry you operate in?
All events are trying to find their place in this post-lockdown world. The status quo has changed. Attendees have new expectations from events. Venues and logistic providers are all suffering from supply chain issues. Event creators are stuck in the middle, trying to create engaging experiences while dealing with the massive cultural changes that are shaking the world.
How has the COVID-19 pandemic changed the way you go about business?
COVID has changed the way that event organizers and attendees view content. They want experiences beyond content consumption. They're asking, "Could this session have been a webinar?" and challenging in-person activations to be more than simple places to gain knowledge.
We, and all our event organizing customers, have to re-examine the value we create. We have to do more, with less, to ensure that our attendees, sponsors, and partners are all happy.
That said, event organizers are looking for tools that do more. There is less room for difficult-to-use uni-taskers. They need solutions that help them throughout event planning cycles.
What trends do you see for the future?
Events are going experiential. Experience is always a major driver of events; and designing activations that create meaningful experiences will be the future of the industry. For professional conferences, I expect to see smaller, more intimate gatherings. For large-scale events, I expect much more placemaking, experience development, and opportunities to actively participate.
What is your biggest objective as a speaker?
My number one objective is always to share knowledge and perspective. I, and my team, live in this social media-driven world. But that isn't the case for everyone. People can be intimidated by the swiftly changing digital landscape. My role is to make the information digestible, accessible, and less daunting. I want people to walk away from my sessions excited to add social-driven experiences to their projects.
Could you share with us the points of discussion (the input that you provided) during the panel(s) at the DigiMarCon West?
My session at DigiMarCon West focused on making every employee into an influencer. People trust people more than they trust brands. You can create a more authentic brand experience by humanizing your marketing and empowering your teams to be present on social media. This is particularly under the shadow of the Great Resignation. People want to work for companies that reflect their values. Who better to articulate what life is like at a company than a current frontline employee?
As a leader, what are the factors both professional and personal that drive you? What keeps you going?
Events are an important part of human culture. Special events mark the changing of the seasons, important milestones, and major cultural touchpoints. People love attending events. People love making memories at events.
Event organizers have a greater responsibility than ever to create meaningful, safe, and productive events. People trust us with their health, well-being, and money. We must validate that trust and give them something that they'll hold dear.
The weight of this responsibility, combined with the happiness I can spark in people's lives, is something that always pushes me to keep going in the industry.
In your opinion, do digital events give you a similar level of feedback/result vis-à-vis the live versions? What would you say were the biggest pros and cons of both formats? Which do you prefer?
I think it isn't right to talk about digital vs in-person. We should reframe the conversation around when each is appropriate to use. I think there is a time, and place, for virtual events. I think there is still incredible value in having in-person events.
Digital is great when the goal is specifically to share knowledge. You get rid of barriers to access and can pull together amazing speakers without worrying about the logistics of travel.
In-Person is great when the goal is experience. People want to connect face-to-face and there is more emotional value in that in-person connection.
I find both to be valuable tools in an event organizer's toolbox.
What is your take on in-person events? Do you prefer in-person events as compared to hybrid or virtual? How soon do you think in-person events would return?
I'm on the boards of the International Festivals and Events Association Foundation and the Texas Festivals and Events Association. I truly believe that in-person events, particularly those with a major cultural or social component, are here to stay. Most of these organizations are back to having their events in one for or another.
Business events are going to have to evolve. They don't have the cultural touchpoints that festivals can reference. People want to know why business events must be in person, as compared to virtual. That's where I see the hybrid model taking the most precedent.

But again, form follows function. There is a time and place for all these event formats.
In your opinion, what are the top 3 challenges to returning to 'In-Person' events? How could we mitigate risks?
The top three challenges are event safety, event experience, and event industry knowledge.
Event safety has always been a challenge but with the high visibility of event failures that have been captured in popular documentary, people require more reassurance that events are safe. That also requires event organizers to better understand the science of public safety and work with their communities to ensure a safe overall experience.
Event experience is the next challenge. People want to feel like active participants in an event, not like passive cattle moving from space to space. Creating engaging experience, at scale, is one of the largest challenges facing organizers.
Event industry knowledge is one of the quieter challenges. We saw a lot of industry professionals leave the space during the pandemic and the Great Resignation. They took with them years of experience and industry knowledge. Events of all types of fighting to retain experienced professionals and recruit new talent that will create the events of tomorrow.
Eventible.com is a review platform catering to B2B events. Given how review-driven our lives have become today, do you think reviews will bring in a level of transparency to the events industry? Would you rely on event reviews from other speakers if you had to make a speaking decision?
As someone who focused on user-generated content, I understand how powerful reviews and testimonials. People trust people. Reviews from actual attendees and speakers would provide transparency to the industry.
Finally, do you have a favourite mocktail or drink? We'd be delighted to know.
I love anything unique and regional. I try to drink local whenever I travel. Local spirits, local beer, and local coffee. It is a great way to better understand the city I'm in.