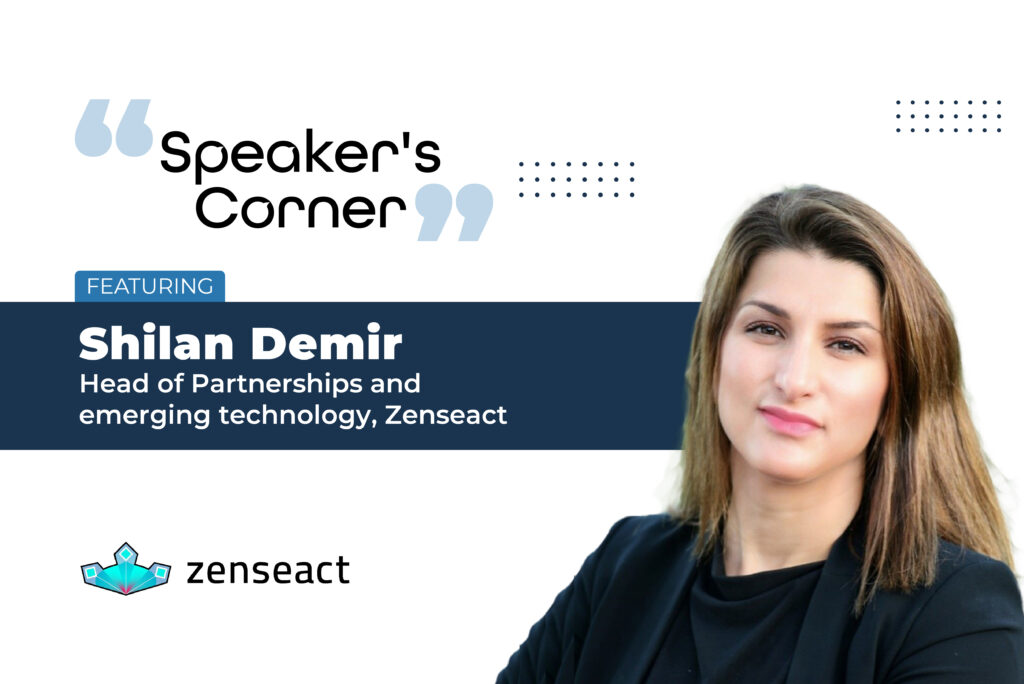 Tell me about Zenseact, its work and projects…
Zenseact is a SW company developing full stack solution within Active Safety and autonomous driving for automotive. We are based in Sweden and have office also in China. We are a young company but with decades of experience in active safety. Our strength is that we have the full solution from sensing (what is around a vehicle to decide how to act, what decision the car need to take to act in a safe way and prevent any accident) We are the brain in the vehicle.
Our company started 2017 as a Joint venture (Zenuity) between Volvo Cars and Autoliv. In 2020 the company was split due to different reason and Zenseact was created as a stand-alone company owned by Volvo Cars.
How has the COVID-19 pandemic changed the way you go about business?
Since we always have been very modern when it comes to IT solutions, we dealt with the COVID-19 in a very good way I would say. Early we listen to our employees, and we notice that people were comfortable with working from home and deliver. Coding is easier to do off-site than many other business areas. Now after COVID-19 we have a hybrid approach, once again we have listen to our employees and this is what works best for us as a company.
But I see that more and more people naturally coming back to the office. Working with partnership, collaboration is always challenging to do without f2f, you need to start together, to create trust, alignment, and common vision. I see that some of the initiatives are boosting now when we are getting back to meet f2f.
What trends do you see for the future?
People continue to work hybrid; we get much more balance in life. I think what we see is a much more appreciation to create events and places where we can meet, align, and set the targets before going back and working on different part of the puzzle.
I see a change and more acceptance for working together in a successful way with people from different part of the world because the hybrid way of working gives more freedom and is blurring the time differences between continents.
What is your biggest objective as a speaker?
My biggest objective is to have a relevant topic that I can communicate in an interesting way to the audience. I am very passionate about what I do and every time I speak in an event, I want to highlight the importance of dedication, higher purpose and make sure that my topic is relevant for the audience.
Could you share with us the points of discussion (the input that you provided) during the panel(s) at the EcoMotion Week 2022 conference?
I attended a panel discussion together with MobilityXlab which is a collaboration initiative offers startups with pioneering ideas within mobility the opportunity to accelerate through partnerships with the partners. Zenseact is one of the partners at MobilityXlab. I talked about collaboration, zenseact, what we do and the importance of the startup community and what we at zenseact are looking for.
As a leader, what are the factors both professional and personal that drive you?
Pushing boundaries and challenge the status que is what drives me. I want to use my energy and skills for bringing technology that really matters for our society and next generations. So working with software that saves life is definitely something that drives me to do my best every day.
I am a true believer of collaboration, no one can face the challenges we are facing alone. I want to create an environment where the best people can get together and invent safe, sustainable and profitable solutions.
What keeps you going?
My never give up mentality, curiosity and my purpose to work on the bigger picture puts me sometimes in situations that I feel the responsibility to continue even when it is hard. I have seen the results of hard work many times and remind myself when I need to keep going.
All the high skilled fantastic people I have in my network is also a very good engine that keeps me going and motivates me.
In your opinion, do digital events give you a similar level of feedback/result vis-à-vis the live versions? What would you say were the biggest pros and cons of both formats? Which do you prefer?
I am not going to say it is bad with digital events, but it is not at all the same things. Personally, I have difficulties to prioritize a digital events. I have tried but the daily work always gets the priority but if you are at an event then it is something totally different. Since it is all about the interactions I for sure prefer in person events.
What is your take on in-person events? Do you prefer in-person events as compared to hybrid or virtual? How soon do you think in-person events would return?
It is already back, and I think it will be better than ever, people will appreciate them so much more.
In your opinion, what are the top 3 challenges to returning to 'In-Person' events? How could we mitigate risks?
The biggest challenge is that we need to be very flexible since we don´t know how the pandemic will continue, we must raise the bar for acceptance of cancelation etc. I think it is very important to make sure that people feel safe when visiting an in-person event through testing etc.
Eventible.com is a review platform catering to B2B events. Given how review-driven our lives have become today, do you think reviews will bring in a level of transparency to the events industry? Would you rely on event reviews from other speakers if you had to make a speaking decision?
Absolutely, it is words of mounts and review of others that often matters and attract attendees. I often read reviews, but I am also very open and don´t read word by word always make room for my own experience but still good to read the reviews before.
Finally, do you have a favorite mocktail or drink? We'd be delighted to know. Hmm hard question to choose one, I say mojito 😊