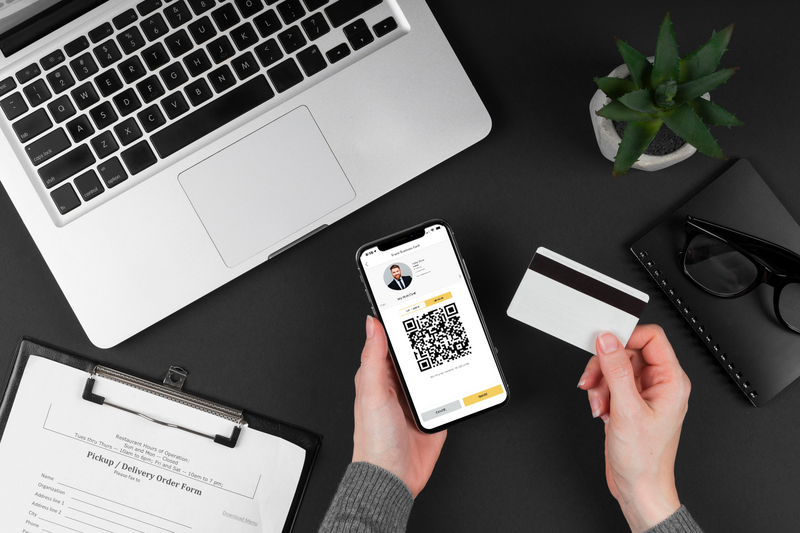 A digital business card is a crucial component of a brand's identity. It is one of the first physical elements that customers recognize. They have a lengthy history, dating back to the early 15th century. Business cards have changed over the past few years, and everyone is switching from paper to the newest trend: digital business cards.
‍So, what is a digital business card? This article will cover everything you need to know. It includes how to create and distribute digital business cards, the advantages of going digital, how to set up your organization's reputation with digital cards, and more.
What is a Digital Business Card?
A digital business card is an automated system for exchanging contact details intangibly. It is also referred to as a virtual business card, electronic business card, smart business card, or digital visiting card.
A digital business card can be created on an iPhone, iPad, Android device, or PC, and they are frequently less expensive than paper alternatives.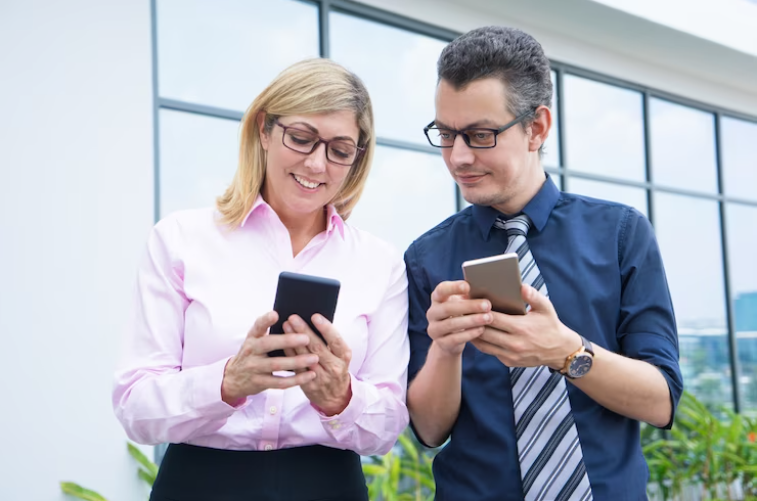 Electronic business cards may be created, shared, and personalised like traditional business cards. With digital cards, there are no size restrictions; you can include as much or as little information as you wish.
You may enhance your card with extras like a photo or video, a logo, social network accounts, badges, PDFs. and more in addition to the conventional contact information.
Digital Business Card vs Physical Business Card: Which is Better & Why?
Many people prefer physical business cards to digital business cards, even though many other business elements are moving toward (or have already moved toward) digitalization. They may have different reasons for their choice, but it made us question whether one business card was superior to the other. Or are they comparable even in the digital era of today?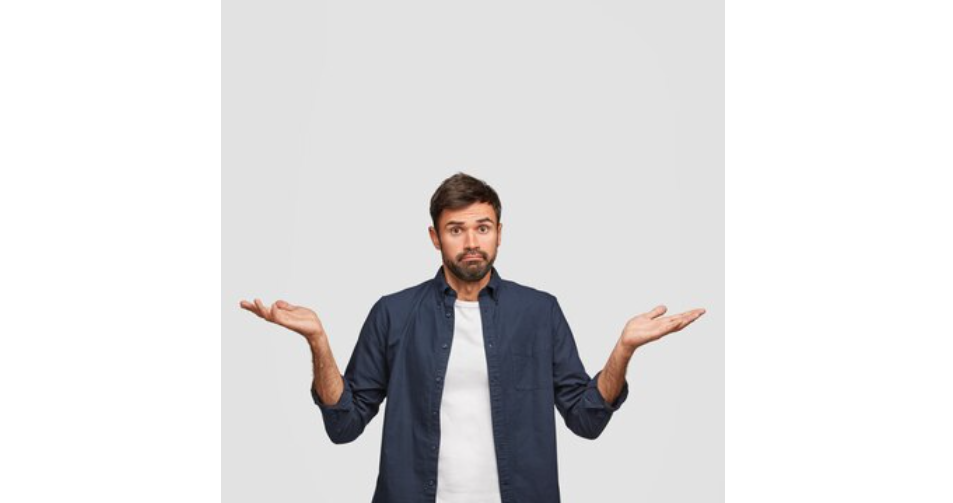 Business cards– both physical and digital- are fantastic when conveying your contact information and leaving a positive impression. So let's see how they differ-
With a physical card, you may design a spectacular representation of your personal or professional identity. Cards may be made in various design options, sizes, and colours! Everything you can think of can be printed.
Digital cards, on the other hand, make it simpler to create online networking possibilities. Digital also offers greater room and more extensive profiles, making it simple to include links to your social network accounts.
For companies, each card has benefits and drawbacks of its own. Your branding strategy will determine how you employ them.
Contents of a Digital Business Card
The contents of a digital business card are:
1. What should a digital business card Include?
Digital cards can include as much or as little information as you choose on your card without ever running out of storage. Here are a few items you must include at all times:
Name
Title, department, and company
Basic contact information
Location
Picture, Live Photo, or video
Logo
Badges and awards
PDFs
Color
Website
Social Handles
2. What mistakes to avoid on a digital business card?
Errors are strictly forbidden on digital business cards. For instance, people will only be able to reach you if your phone number is accurate. Even if a networking opportunity is not lost due to a typo in your name or title, it can make you appear unprofessional. The finest digital business cards are succinct, attractive, and growth drivers. Here are some things to avoid while creating your cards:
If you include a bio on your digital business card, keep it brief. Avoid making it an essay because it might take up a lot of space.
Make your card fields calls to action rather than labelling them as URLs.
Make sure that your colour scheme increases the memorability of your cards, not the other way around.
Avoid low-quality photos and videos. To achieve the most significant results, include high-quality, well-taken photographs and videos. Make sure the content of your digital business card is accurate.
How To Make a Digital Business Card?
Designing a digital card is a piece of cake with sophisticated internet services and smartphone apps. Here is a short overview of the top Windows, iOS, and Android apps for this purpose-
1. Online
Haystack- Forever 21, L'Oreal, and Vodafone are a few well-known brands that use this platform. Create individual business cards for each member of your team using Haystack. Select a template, then fill it out with specifics on each employee. Utilize the built-in data to optimise your promotion plan.
Inigo- Use the Inigo back office to manage your digital designs effectively. You may work with analytics, create designs for various projects, exchange cards with your team, and export data to CRM.
CamCard- You may give tasks to your team members and manage their access permissions with CamCard. Additionally, feel free to use CRM integration to monitor customer communications made by your personnel.
2. Applications
L-Card- A wide range of readymade templates are available, or you may use your own customised backdrop. Create QR codes, add your card to your email signature, and notify your contacts with just one click.
Switchit- It is a simple service with a lot of starightforward features. Utilize expert layouts, alter the appearance, and include social media connections, images, and videos, among other things.
How to edit a digital business card?
Since an editable QR Code, also known as a dynamic QR Code, powers a digital business card, you may update your contact information at the backend without regenerating or sharing your e-business card.
Your digital business cards' content may be changed without altering the URL or reprinting the QR code. You may make these adjustments on the application or website you used to build one.
To modify your digital business card, adhere to these steps:
Go to the Dashboard after logging into your account.
Search for your digital business card in the collection of QR codes.
In the action column, choose Edit.
Edit the information on your electronic business card.
Restore the modifications.
Who Can Use Digital Business Cards?
Digital business cards help people and large companies in many sectors exchange their contact information and build stronger relationships with their clients or target audiences. See some examples of use cases below:
1. Sales personnel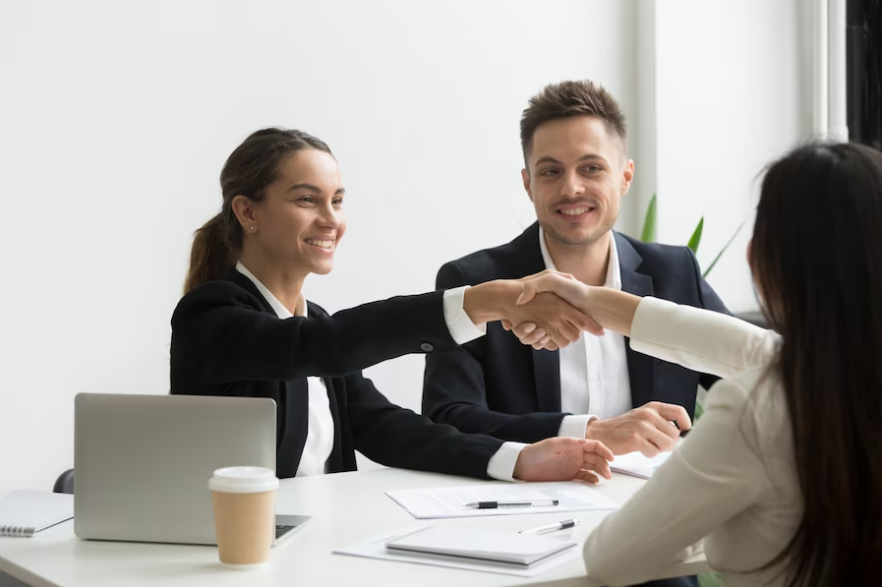 Sales representatives, managers, and directors frequently meet with potential clients to market their goods or services. These experts can exchange electronic business cards for remaining in touch and/or follow up with clients.
Prospects may quickly record a salesperson's contact information on their cellphones by scanning a digital business card, enabling them to get in touch with them right away.
2. Real Estate Brokers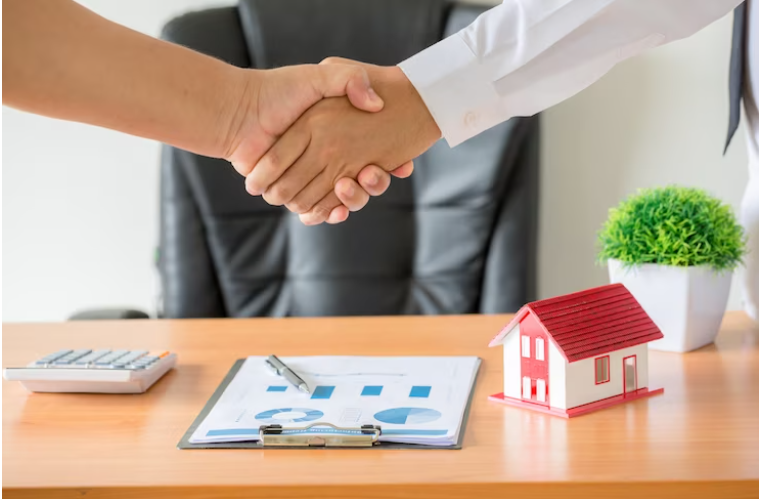 Real estate brokers can exchange their digital business cards with buyers to remain in touch. Realtors may provide potential clients extra information by connecting these e-cards to their websites. This may include the locations of available homes and offering contact information.
3. Health practitioners'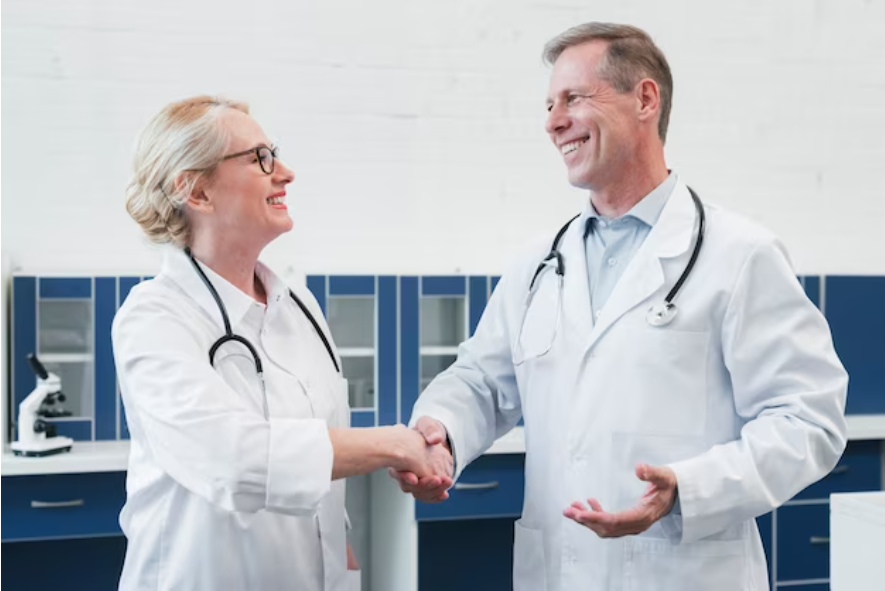 Digital business cards can be used by medical professionals (staff, physicians) to provide contact information and validate their credentials when necessary.
Additionally, healthcare marketing firms may immediately engage with partners and sponsors by using electronic business cards rather than conventional ones.
4. Employment seekers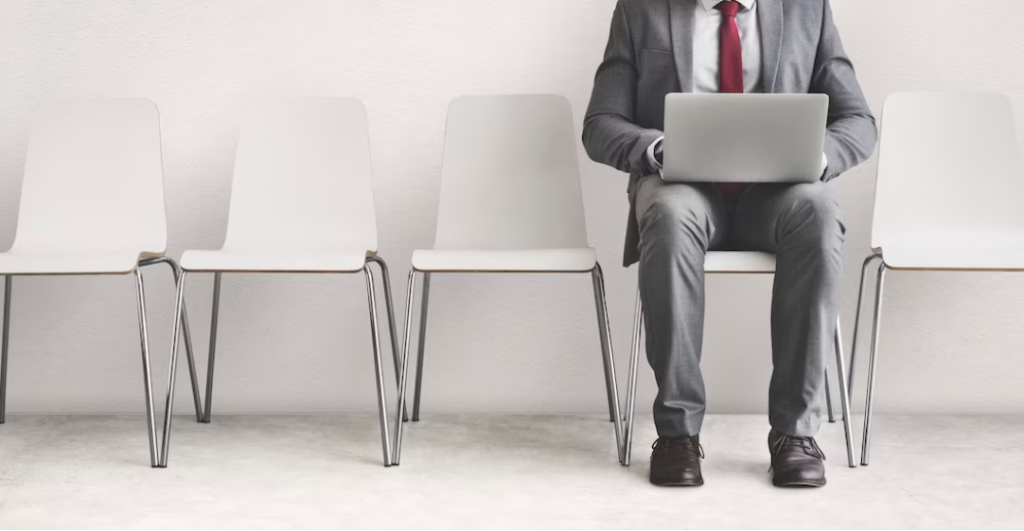 Digital business cards are a modern way for job seekers to stand out when submitting resumes. Job searchers benefit in two ways from including an e-business card on their resume:
Allows recruiting managers to contact them promptly, and
Enables quick access to their digital portfolio for recruiters.
5. Creators and artists
Lastly, artists like actors, singers, and photographers may use digital business cards to discover and seize new chances. When an artist meets with a potential customer, they may provide them with an electronic business card containing all of their contact information and links to their most well-known pieces. Anytime someone scans the QR code on the card, they may examine the artwork created by that artist and, if interested, get in touch with the artist for further essential information.
Benefits of a Digital Business Card
Digital business cards provide several networking advantages. They assist you in forming connections that will advance your profession or business.
Let's explore the significant benefits of digital business cards-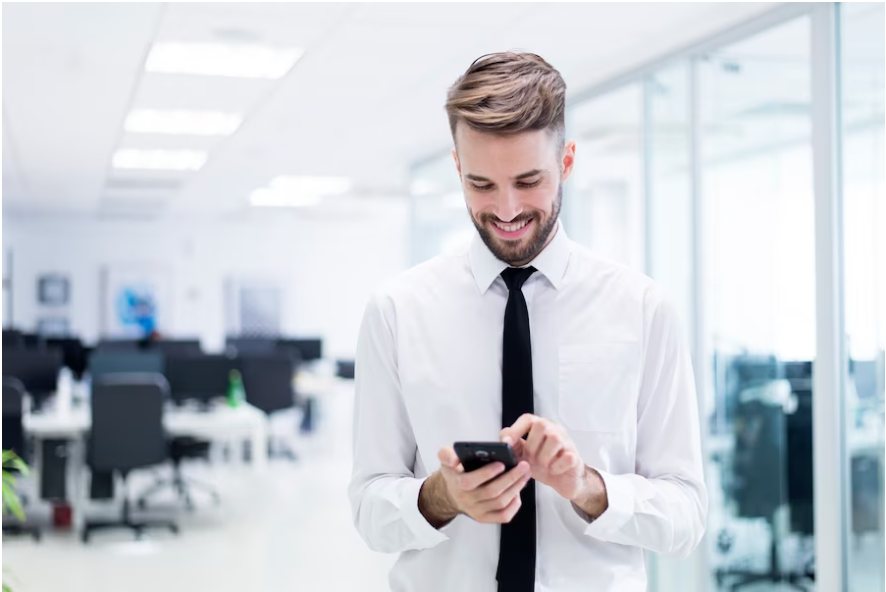 1. Provides contact information Seamlessly
Sharing information is the main purpose of business cards. Before, you could simply pull your printed calling card from your breast pocket or card carrier and hand it to the other person. Although giving out your card is a simple process, there is a chance that the recipient will lose it.
Share a digital business card with your contact rather than a paper one. When shared on a smartphone, certain digital cards instantly add you to the recipient's contact book. By doing this, you can be sure that your contact will always have your contact information on hand.
2. Increases Your Network
Typically, a business card has the most basic information on it. More information might result in your business card seeming cluttered and less professional.
With digital business cards, this is not a problem. To share your profiles, use a QR code or URL pointing to your Link in Bio page. You don't have to write each link separately on your business card. Your contacts will be able to add your profile to their social channels in this manner.
3. Organises your information
Digital business cards may be used for more than just boosting your social media contacts.
These cards allow you to insert any link, so you may utilise that ability to add a variety of data. As long as you can enter the information neatly, there is no restriction on how much you may include on your digital business card.
4. Digital business cards are economical
Elegantly designed business cards are still valued by many nowadays. However, they are expensive to keep up with. You pay for your card each time you give it to a contact.
What's worse is that your current batch of calling cards becomes invalid when you update your contact information. On the other hand, if you have a digital business card, you need to make a few minor changes to the information, and you're good to go.
5. Gives instant Information Update
Another benefit is the ability to rapidly change your information without printing new cards. You may update all the contacts who have a copy of your digital business card from your phone.
6. Digital Business Cards are environmentally friendly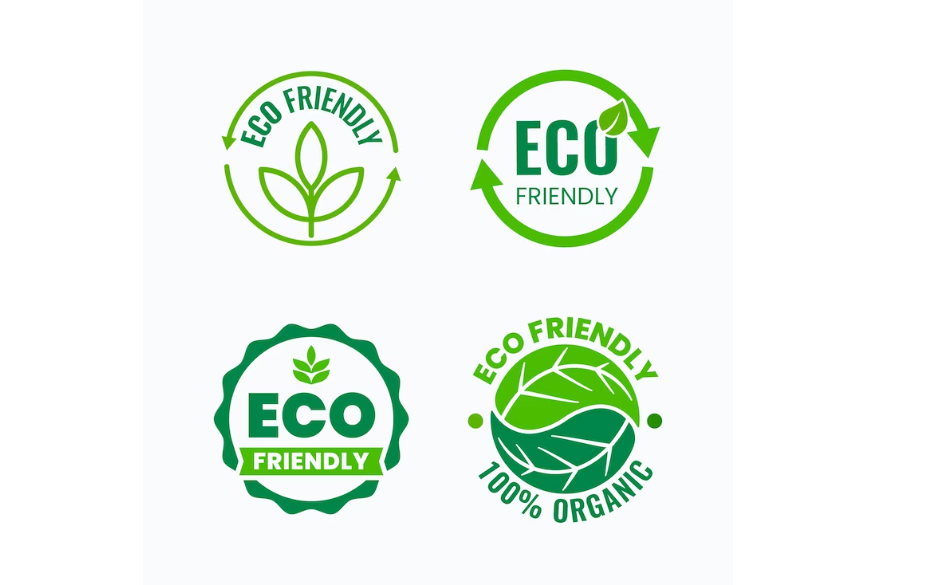 When you transition to digital, you save not only money but also some forests. You minimises printing costs on your business cards and avoid the need to buy paper stock, which is typically made from recently felled trees. Additionally, if you stop printing cards and cease utilising materials made of plastic, you eliminate plastic waste.
7. Provides more space for Creativity
With a printed business card, you are constrained in space. You can only design a card with a surface area of 14 square inches, even if it has two sides. Additionally, you may only add text and images to it. But when making a digital card, your only restriction is your creativity. You may add rich media to your calling card in addition to links and QR codes if you so want.
Frequently Asked Questions
Here are a few frequently asked questions that you may want to read.
1. What Should I put on my Digital Business Card?
Your digital business card will serve as a central hub for all of your professional information. Include whatever you want your audience and/or clients to know about you. For instance- your name, contact information, employment, links to your social media profiles, a website link, and other pertinent information. Additionally, you may customise your card by adding elements based on your career and interests.
2. How Can I Share Digital Business Cards?
Sharing your digital business cards may be done in one of two ways:
Share the URL of your digital business card with your contacts.
Users can scan a printed QR code on a physical business card to quickly access a digital and detailed version of your card.
3. Where Can I Share Digital Business Cards?
Sharing is straightforward and can be done in a variety of ways, which is one of the benefits of having a virtual business card.
Share With A QR Code: Recipients may obtain your contact information by scanning this QR code with their smartphone. Include a QR Code picture in the video meeting background so attendees can scan it at their convenience.
Share Via Text or Email: Your digital business card platform will include a share feature. This will let you enter phone numbers and emails directly and have the mobile app send your card on your behalf.
Include In Your Email Signature: You may use the URL or QR code to embed your electronic business card in your automatic email signature.
Post The Link: Keep in mind to post your electronic business card on all of your social media accounts, your landing page, and anyplace else that colleagues in your sector or prospective clients could be online.
The easier it is to obtain your digital business card, the more probable it is that someone will add it to their address book and use it to get a sales lead or new business contact.
4. How Can I Make My Digital Business Card Stand Out From The Rest?
Include social network links, vibrant colours, and attention-grabbing videos to make your digital business card stand out and draw your audience's attention.
5. What Are the Best Colours and Fonts for Digital Business Cards?
Your card will stand out and be seen if it has a dark backdrop with bold colour pops, like red. Always choose legible fonts that convey the tone of your business.
Key Takeaway
The transition to digital business cards is a step towards the idealised future that many people envision. If they aren't currently as popular as traditional business cards, it won't be long before they do. Even if you're not interested in them right now, you never know when you might be.
Given all the benefits, it's due for you to obtain a digital business card. You may easily develop original designs that represent your brand and individuality. Your inventiveness isn't constrained by the physical world while using digital cards.
Additionally, you can always select a conference from Eventible's website that will meet your professional demands when it comes to events. Use your digital business card to introduce your company to great minds, and don't forget to write a review of the event here.