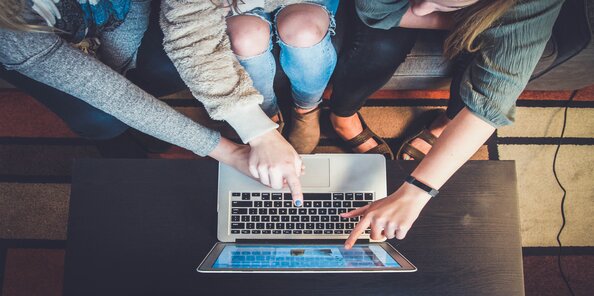 The world of B2B marketing is always evolving. Following every dazzling trend you come across can be tempting because innovation is everywhere. However, if you overstretch your marketing plan, you run the danger of overspending on outcomes that are below standard. As you chalk out your b2b marketing ideas for 2023, it is crucial to understand which B2B digital marketing trends are worth focusing on.
Table of Content
Eventible, a review platform for B2B marketers, has compiled a list of 23 marketing strategies that any company can use in 2023. These strategies were carefully chosen after vetting our very extensive database that hundreds of B2B marketers have generated.
What is B2B Marketing?
B2B (business-to-business) marketing is any marketing tactic or content targeted towards a company or organization. Firms often use B2B marketing methods to sell their goods or services to other businesses or organizations rather than consumers.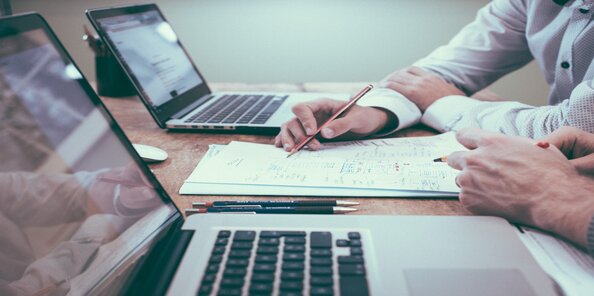 The goal of B2B marketing is to increase brand awareness among other businesses, sell them the benefits of your good or service, and turn them into clients.
What are the Most Common Challenges in B2B Marketing?
Owing to how fast the marketing field is evolving, it can take time to decide which areas to focus on developing to enable higher growth in 2023 and beyond. Therefore, it's critical to take a minute to stop and consider the main difficulties B2B marketers believe they are currently encountering. Some of the most common challenges are-
Generating Traffic & Leads
Sourcing the right candidates for the job
Training Marketing Teams
Keeping up with the latest trends
Securing budget while expecting ROI
From synchronizing go-to-market teams to creating predictable pipelines and successfully driving demand, marketers will likely face new hurdles in 2023. However, a customer-centric and data-driven approach will help B2B marketers address these concerns.
23 B2B Marketing Ideas That Will Guarantee Growth & Success
B2B marketing strategies are important for businesses because they help to identify and target potential customers, increase sales and revenue, and ultimately drive growth and success. By identifying their target market's specific needs and pain points, B2B businesses can create tailored marketing campaigns and products that effectively address those needs.

Additionally, B2B marketing strategies can help build long-term relationships with customers, leading to repeat business and increased brand loyalty. Overall, developing effective B2B marketing strategies is crucial for any business that wants to achieve sustainable growth and success in the long term.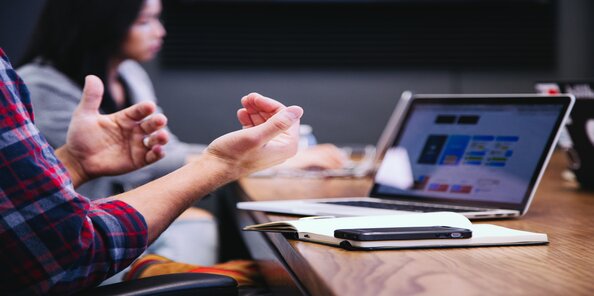 1. Increase Awareness with Branding & Generate Leads through the website
Your B2B website serves as a customer's initial point of contact, your business card, and gatekeeper. Because of this, Design your site in a way that helps generate leads and leave a strong first impression. After all, website visits frequently serve as the beginning of your marketing sales funnel.
Doing so raises the query: What attributes define a great B2B website?
A great B2B website should provide a smooth user experience. Visitors will rush to your competitor's website if your B2B site is challenging to use or navigate.
You should also use eye-catching call-to-actions (CTAs), remove unnecessary white spaces, optimize page load time, maintain consistent pages, and identify 404 errors. Furthermore, use images wisely, divide information into bullet points, create compelling headlines, and use hyperlink differentiation.
The website must be mobile-ready and adaptable. A website optimized for mobile devices has less clutter, loads quickly, and employs fewer scripts or plug-ins.
An ideal B2B website must also have multiple well-designed forms and landing pages. One of the biggest obstacles for B2B marketers is generating inbound leads, but effective landing pages may be useful. Hyper-targeted landing pages generate excitement and buzz for a certain good, service, or offer. They aid conversions in this manner and move potential clients farther along in the sales process.
2. Implement Search Engine Optimization Strategies
To improve traffic, search engine optimization (SEO) involves guiding your website to show up higher on a search engine results page (SERP). To boost their online performance, more and more companies realize the advantages of organic marketing. It's a cost-effective method to rank for keywords and attract potential customers through organic search.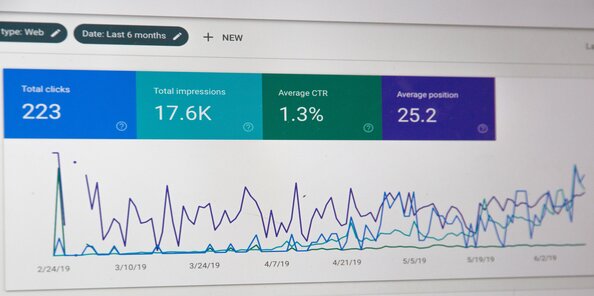 Search engine optimization is important if you want people to find your brand easily online. You need an efficient SEO strategy to ensure that your website appears on the first page of the search results page or at least in the top 3 results. Conduct appropriate keyword research and make your material keyword-optimized. Don't forget about other ranking criteria, including technical SEO.
Although SEO is a multifaceted subject that is always changing, there are ultimately just two main components-
Firstly, the topics on your site, which are important to your audience, must be communicated via on-site SEO using focused keyword phrases. These keywords usually highlight your skills and services. On-site SEO aims to explain to search engines what your website is all about.
Obtain backlinks to your website through external engagements or guest posts in other media, such as off-site SEO. These initiatives help to strengthen your site's credibility as a well-known expert on your subject.
You should invest in SEO because most B2B buyers do internet research before making an offline purchase. Your website pages will appear higher in pertinent search results if you use SEO. The effect? More potential clients may discover your website, learn more about your products and services, and make a purchase.
3. Generate market demand
The process of raising awareness and demand for your goods or services is known as demand generation. It broadens your audience, creates urgency, and clarifies your solution so that the interest fuels action.
The objective is to advance them through the buyer's journey till they qualify as a lead. Then, with the ideal sales pitch, you may turn them into your brand-new client.
It is the cornerstone of the entire process and has the power to create or destroy a marketing effort. Do some market research, as it will inform you on every aspect of your specific market niche, including what your rivals are doing, any new software developments, and any improvements to the sector.
Research the personas.
Analyze your prospective buyer's needs, difficulties, wants, and motivators from a distance. For a variety of causes, these traits can change over time.
Keep up with these fluctuations to launch successful B2C campaigns.
You will better understand your potential customers, the business-to-business marketing process, and referral programs to help you focus on your campaign. But keep in mind that you need to research regularly to stay caught up with your competition with obsolete knowledge.
4. Create targeted marketing campaigns
Targeted marketing aims to increase brand recognition within a chosen (targeted) audience representing a portion of the total addressable market. It begins with identifying "who" would benefit from your product or service and then sending customized messaging to that audience.
Depending on who the marketer is aiming to reach, the targeted audiences may consist of particular customers, households, professionals, or corporations. Doing so is a useful strategy as it assists you in expanding your company, bringing in money, and raising your total return on investment.
If you don't know who your target market is, you can't design a strategy or advertise a product efficiently. To comprehend your average consumer, you must go above and beyond. Obtain useful buyer information to develop a lead generation plan to attract new clients.
Most B2B clients want efficiency, return on investment and expertise. But what kind of knowledge are they seeking? What precisely are they trying to make more effective? It may be quite beneficial to conduct thorough target audience research.
a) Conduct top-down competition and market research instead of stopping there. You'll learn more specifically about your prospective client in this method (B2B customer).

b) Choosing the marketing language and tone that will provide the best results when you know what and to whom you are promoting is simpler.

c) After determining the pertinent buyer personas, you may develop a hyper-targeted B2B marketing strategy for each buyer profile.
5. Utilize social media for business
Due to user saturation, organic social media reach has declined recently. Social networking has evolved from being a deciding factor to a qualification requirement. It is no longer enough to just have a social media presence to set your company apart from the competition.
On the most significant social networks, you need to be accessible and engaged. After all, you risk alienating potential customers if you're not. The "big 4" social media sites—LinkedIn, YouTube, Twitter, and Facebook—have established themselves as essential components of B2B organizations' marketing strategies.
You may use social media to encourage newsletter signups, white paper downloads, and other B2B customer actions that get them closer to making a purchase.
However, B2B marketers may use social media to demonstrate their knowledge by answering queries, disseminating material, and promoting their respective businesses' culture and guiding principles. Additionally, social video content is growing in popularity among B2B marketers.
The following are some social media best practices for B2B marketers to be aware of:
Use LinkedIn as your primary platform. LinkedIn is the king of B2B social networking networks. Compared to Facebook users, LinkedIn users are four times more likely to visit your B2B website. LinkedIn has a staggering 2.74 per cent site visitor-to-lead conversion rate, three times greater than the combined rates of Facebook and Twitter.
Keep an eye on your competitors. Using social media helps simplify the task of monitoring your competitors. Find out what they are doing correctly and what they should change. B2B marketers may customize their plans to stand out from the competition.
Share interesting, unique material. Your competitors, peers, and potential B2B customers are watching everything you do on social media. Ensure you engage your audience consistently.
Create a hashtag for your products/services and use it on all social media sites for the greatest results. Encourage your customers to do that too. Maximum exposure to potential customers requires a sponsored social media campaign.
Utilize the potential of multimedia. To engage and excite B2B buyers, use LinkedIn docs, Twitter polls, and Instagram stories.
Maintain the tone of your brand. Remember that B2B buyers constantly seek knowledge, effectiveness, and ROI. Your brand voice needs to communicate these ideas. To read more about the role of social media in furthering B2B marketing, read our blog, 27 B2B Social Media Content Ideas To Drive Success All Year Long.
6. Extend the reach of your brand
While developing content for your website is efficient and important, reaching out to other websites and communities related to your brand positioning is much better. Doing so might involve guest blogging or expressing your viewpoint publicly at regional conferences.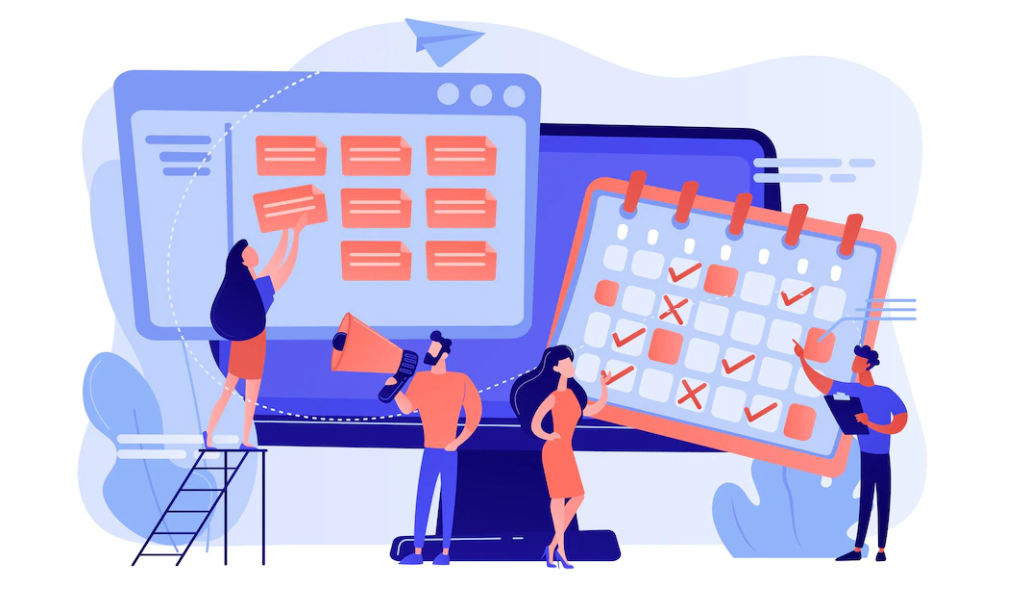 Writing a guest post, giving a talk at a gathering, or participating in a podcast will allow you to get to know your current clients and portray your brand in the best possible way. These actions taken together can assist in an increase in organic website traffic. By doing so, you will establish close bonds with the appropriate corporate leaders, making deal closing much simpler down the road due to successful marketing tactics.

You and your business will reach a new audience with these crucial b2b marketing strategies. Of course, you must ensure that the target audience comprises b2b companies and that it can help you connect with your potential clients.
7. Email Marketing
Despite the criticism, email remains one of the most crucial mediums for B2B marketing. It claims one of the greatest click-through rates (CTRs). You can calculate CTR by dividing the number of clicks your ad garners by the number of times it is displayed: clicks ÷ impressions = CTR. To explain this further, your CTR would be 5% if you received five clicks and 100 impressions.
Most B2B marketers claim that email newsletters are essential to their marketing plans. Lead nurturing, promotional, informative, and instructional emails are the four basic categories of emails. Understanding your client journey will allow you to send them the best email that suits their needs.
Here are three pointers for business-to-business email marketing:
i) Conduct nurturing campaigns
Behaviour-based nurture programs target recipients based on their interactions with your website and past emails. The most effective nurture email campaigns for B2B marketing concentrate on educating the prospect as they engage with your business and offer more individualized material to foster the connection.
ii) Utilize video emails to boost click-through rates
You may use video to tease the material you want readers to click on, to announce new products or features, to showcase your business culture, or as part of a lesson series for developing leads
iii) Make sure there are plain text alternatives in your emails
Have a plain text version available at all times, even while sending HTML emails. Plain text emails are more suitable with smart watches and voice-activated devices, in addition to assisting your emails pass through spam, security, and privacy filters.
8. Social selling is effective for B2B marketers
The usage of social media by B2B firms has significantly increased over the past several years, indicating no signs of pacing down. No matter what industry you work in, you are selling to a human at the end of the day.
Businesses see the importance of utilizing these platforms to reach their audience where they are most engaged as social media becomes a bigger part of people's personal lives. Offering your products/services to influencers is one of the most trending ways to increase a brand's visibility.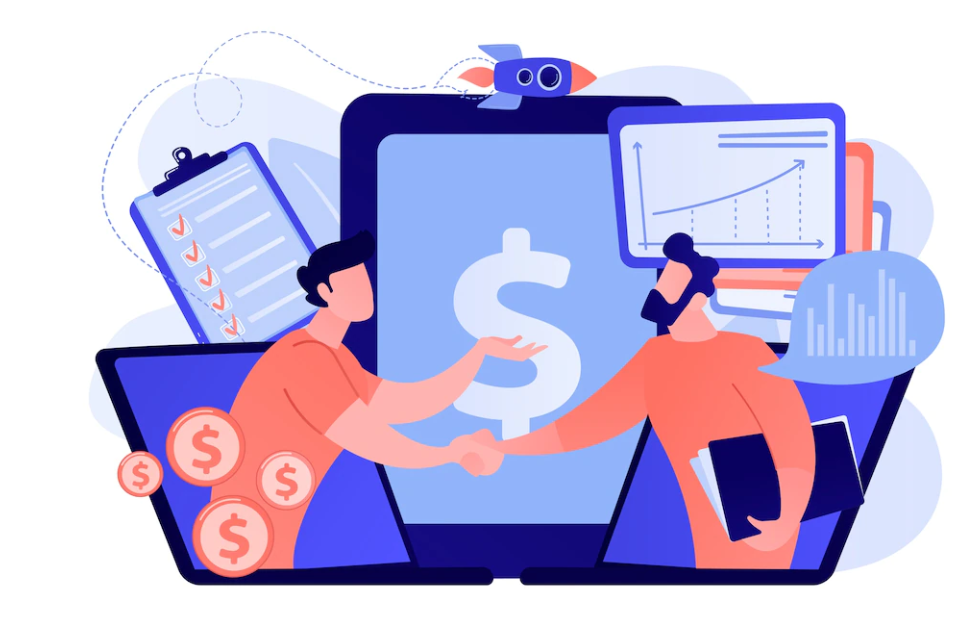 Offering limited trials of your product or service or free basic accounts may be effective lead generation and B2B event marketing strategies. The simplest method to show a potential consumer the practical value of what you provide is to put your brand in their hands. Later, you may monetize through paid features or upgrades.
Creating space for queries or chances to encourage you to utilize the goods in a specific manner are only a few successful virtual marketing strategies.
It should be no surprise that LinkedIn is the most widely used social networking site for business-to-business transactions. And on this platform, putting the correct audience in front of pertinent material is key.
9. Join Forces With B2B Specialized Agencies
Any marketing effort has a lot of moving pieces. These components include conventional techniques, inbound marketing techniques, online makeovers, and social media. With so many factors to consider, working with a B2B marketing agency specializing in these fields may help you generate leads, monitor important performance indicators, and scale your company using B2B marketing campaigns.

Don't be scared to draw attention to yourself and demonstrate to other businesses what you did to succeed as a lead-generating strategy. Building trust and attracting leads requires using yourself as a business model and letting others profit from your errors and learned lessons.

Outsourcing your B2B marketing ideas programs may be quite beneficial for businesses that don't have the resources to create an internal marketing team with qualified strategists, trained experts, and specialists, as well as access or subscriptions to the essential technologies.
10. Analyze your customers and their demands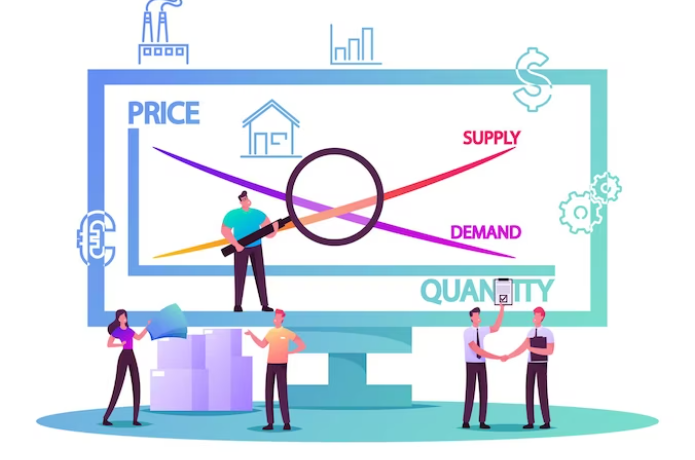 One of the most effective B2B marketing ideas is to explain and position items in ways that appeal to the people they are attempting to sell. Instead of an effort motivated by audience insights, a lot of B2B positioning seems to be taking cues from the investor deck.
You're far more likely to engage with your customers if you create distinctive, focused, and benefit-oriented messaging. Retailers risk becoming blind to the demands of their customers if they don't do a customer needs analysis. Doing this can result in lower satisfaction, advocacy, and loyalty levels.
11. Provide exceptional client service
For B2B businesses, individual client connections are crucial. For huge businesses, each client connection is worth millions of dollars. Therefore, B2B businesses must comprehend how to better direct client journeys using digital technologies and human connections.
For most B2B purchasers, speaking with someone face to face or on the phone before purchasing a brand-new good or service is useful. Only 4% of purchasers prefer to interact only via digital means.
Add live chats so you may tailor campaigns based on the page your visitor sees, which often shows their level in the customer journey. For instance:
Run a "what are you trying to do?" dialogue on the homepage to direct visitors toward sales, assistance, or browsing.
Offer to respond to comments or provide advice on the post's subject on blog sites.
Consider using the phrase "Need assistance finding the best option for you?"
It is very crucial to provide live chat help through your support page.
It is reasonable to suppose that consumer preferences vary by industry. Therefore, you must consider such preferences while creating the help you offer for your client's experience.
12. B2B Referral Programs
Referral marketing is a sales strategy that uses word-of-mouth and referrals to expand a company's clientele through the networks of its current clients. At its core, referral marketing is a strategy for enlisting the support of your most ardent supporters in the promotion of your business.
In other words, it encourages your present consumers to promote your business. Programs that reward customers for referring others to your business are a terrific method to encourage repeat business and have loyal customers tell their network about it.
It is one of the top B2B marketing strategies that may transform your B2B business since it's a terrific approach to locating customers online. Create a referral program that enables other companies to recommend your goods or services to potential customers, track those recommendations, and reward them for doing so.
Here are a few considerations for developing a referral program: Make the registration procedure easy and convenient. Businesses will lose interest if it takes too long for them to sign up. Make it easy for companies to register and begin sharing.
13. Execute PPC campaigns
Pay-per-click (PPC) advertising completes your online presence by putting your content and brand in front of new audiences on search engines and other advertising networks. Increase the return on your PPC expenditure by promoting things other than your specific goods or services, including your brand's personality, blog posts or other social media material, or your business motto.
The most effective technique to calculate the return on investment (ROI) of your purchased advertisements is to
Use the information from your buyer personas and
Promote information that people can identify with.
For instance, it's improbable that a brand-new customer who has never heard of you is looking for your identical product. They can be looking for a location-based service or feature of a product. Instead of marketing your products or services, spend money on relevant categories inside your brand to reach the most prospective clients.
14. Personalize your content
Personalization has exploded in popularity recently, especially in B2B and consumer industries. More and more B2B marketers are incorporating personalization into their campaigns to increase sales and foster connections, from automating email personalization to employing account-based marketing (ABM) to drive sales.
You must tailor the material to your appropriate audience. In B2B marketing techniques, clients want to feel catered to and get their demands and concerns fully met.
Website personalization, the newest trend in B2B personalization, enables B2B organizations to provide individualized website experiences for various users. Furthermore, as is common knowledge, the more pertinent your information, the more probable it is that a customer will contact you or, even better, make a purchase.
15. Brand Awareness & Recognition
Brand awareness measures how effectively your target audience can recognize and understand your brand. Companies with high brand awareness are frequently described as "trending," "buzzworthy," or just "popular." Building brand recognition is important when marketing and promoting your business and products, especially in the beginning phases of a firm.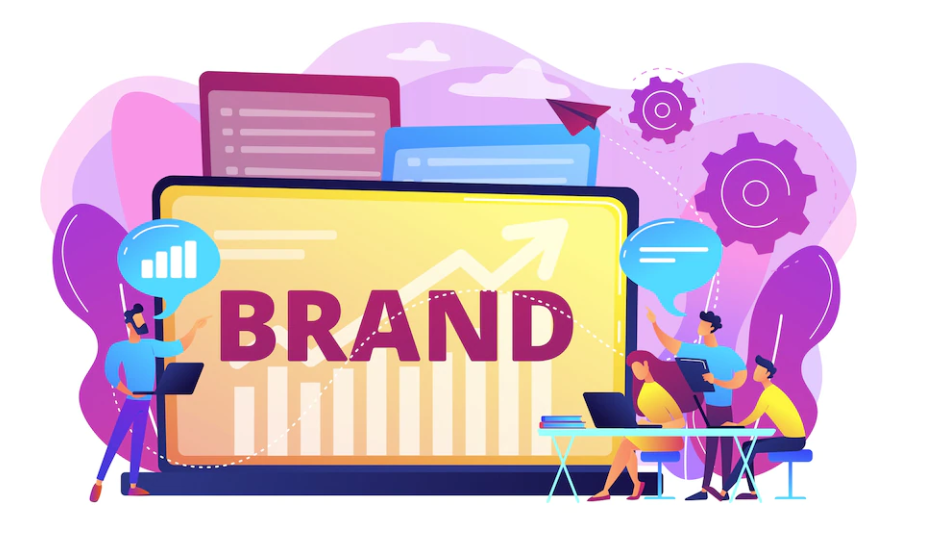 It's true that brand awareness is a nebulous term and could as well be. Brand awareness will probably annoy marketers and business owners who want to measure success with nice and tidy metrics. However, that does not imply that it has no value since it cannot be precisely quantified as a measure.
Use brand awareness, traffic, lead generation, and conversion goals when running B2B Facebook advertisements. Establish your web presence. Similar to your Google Business Profile, your Facebook business profile serves as an additional homepage for your company. Brand recognition is crucial for a firm to succeed and achieve its overall marketing objectives.
16. Start a customer affiliate program
One of the most underused B2B marketing strategies today is developing an affiliate network. A performance-based marketing strategy, affiliate marketing, provides incentives for other companies or people to:
Promote your services and goods
Bring in new customers for your company
Attempt to include client affiliate recommendations from the start into your B2B marketing strategy. You may either pay for recommendations from affiliates or get them naturally.
Establish default time frames for gauging customer satisfaction and asking for recommendations from happy customers. If you own a commercial lawn care business, you may think about sending a customer who has already used your services an email every six months asking for feedback on your services. This process is also known as a marketing automation technique.
Inform a client that provides you with favorable feedback that you would be pleased for them to spread the word to their contacts. For example, you may offer 10% off the next month's charge for each new customer referred. Doing so would cost you very little and generate a lot of money.
17. Identify your Website Visitors
If your B2B business doesn't yet use website visitor identification, you're losing out. Using various website visitor identification tools, you may boost your business's revenue by over 10% to 20%. Such tools can recognize the unnamed businesses and users who visit your website and display your links on their search engines for revisiting.

Additionally, they include the important personnel who work for such businesses, including their contact information—email, phone, LinkedIn profiles, etc. Along with their user information, such as the pages they visited, their length of stay, and their purchase. The data collected through this process will help your business tailor your display for them.
18. Creating a community
While many B2B marketers have not spent much in community development, it is critical to creating tighter relationships with prospects and customers. It's more about identifying individuals that genuinely care about their customers and prospects and want to interact with them through digital channels and industry participation.
a) Start discussions and take part in them. Following discussions based on their area of interest is one of the primary social media use cases for millennial B2B buyers.
b) Use it to promote your company and foster community: The bad news is that a tweet only has a 20-minute lifetime on average. The good news is that, unlike Facebook and Instagram, oversharing won't work against you. To provide instructive stuff, engage with your community, and even create backlinks, most often on the site.
c) Create lists. Create unique feeds for your company using lists. By doing this, you can cut through the clutter and maintain stronger ties to your most important followers. You should create distinct lists for clients, influencers, and industry news sources.
Don't be scared to contact your industry association and initiate a discussion. Attend events and seek ways to become more involved as a brand. Your balance sheet will make a clear showing of the dividends.
19. Experiment with visual marketing forms
Creating highly shareable content is a wonderful strategy to grow your audience, develop your brand, and strengthen your reputation as an authoritative source of information.
Everyone who views the visual and the value will also notice your brand each time. You may incorporate value-adding components like checklists, expert quotations, informative infographics, and the occasional meme.
In addition to being very entertaining, video marketing is adaptable and available to marketers on virtually any budget. Every contemporary gadget now comes equipped with a camera, making it quick and easy to generate video content that can bring out the personality and tone of your company.
Whether a company provides video testimonials, on-demand webinars, video podcasts, or instructional films, this strategy will help increase consumer confidence in its validity. You'll get some kind of return if your material is of good quality, pertinent, and provides something of value to your target audience.
20. Implement the Focus Group Technique
Find out what influences your product or service's demand and how you may differentiate yourself from the competition. One technique to better comprehend your consumer demands is to establish customer focus groups.

Focus groups for your customers draw on those currently utilizing your services. You may organize private focus groups or conduct surveys to discover the problems customers face before deciding to buy your solution.

Other studies involve utilizing current information about your sector or looking into keywords to determine the level of demand for organic searches.
21. Improve Marketing Efforts
Your B2B marketing approach should include paid search and social media advertising. If used efficiently, these paid B2B marketing services may produce a sizable return on investment.

Finding out how to reach your prospects where they already hang out on social media might be beneficial. Using paid search to specifically target potential customers is also a great idea. In contrast to organic search, sponsored search allows you to bypass the queue and get right to the top of the search results without investing any time in SEO.

The sponsored search focuses on the unique interests of your prospects at the exact time they are interested. Traditional marketing based on demographics typically targets users. For this reason, many business-to-business plans choose digital over conventional marketing strategies.
22. Spotlight your brand with customer engagement
B2B organizations will need to be proactive regarding consumer involvement in 2023. Connecting with consumers and demonstrating your worth to them is not simple. Doing this entails giving them top-notch after-sales support through warranties, guarantees, etc. The most successful customer engagement initiatives will revolve around training.
Training is such an effective instrument for engagement. It can:
Make it simple for clients to utilize your goods and services.
Describe how your business may be of assistance.
Keep customers coming back to the goods and services provided by your business.
Ongoing training helps to maintain your clients' engagement. They'll see the value your business offers. According to our research, the greatest strategy to promote B2B products and services is to build close bonds with your audience through storytelling.
Be specific. Utilize social media sites to communicate with actual people. People react to genuine, non-robotic, non-sales messaging. Get curious about their businesses and the job they accomplish.
By fostering meaningful, personable, and mutually beneficial relationships you will be able to create a positive company environment may be created . The more your consumer knows how you can assist them, the stronger their connection with you will be.
23. Growing Amount of User-Generated Content
User-generated content may help B2B firms get their brand in front of more people, which boosts engagement and fosters trust. When compared to company-generated material, consumers are 2.4 times more inclined to trust user-generated content.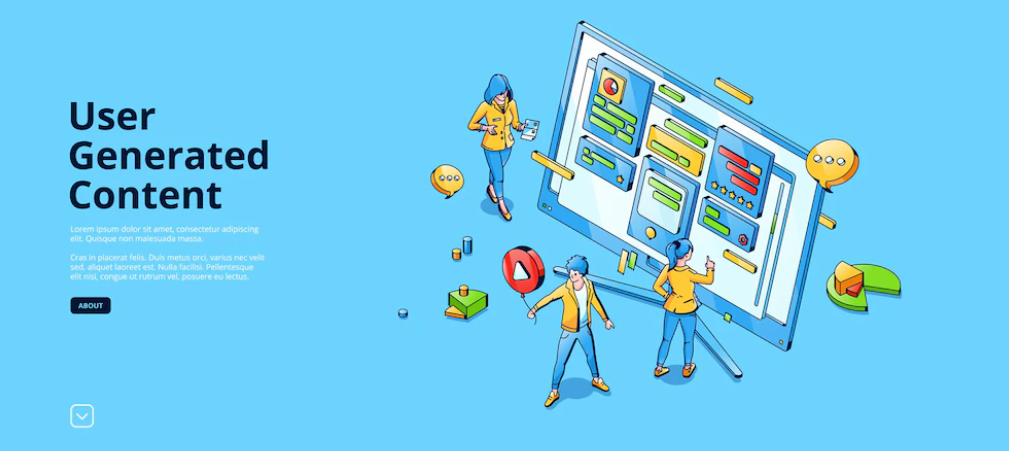 Furthermore, identifying the people who made that material can help you reach a new audience and raise your brand recognition as you already know that tagging all accounts engaged is one of the finest practices.
Posting user-generated material will assist you in demonstrating that your product or service is valuable and well-liked by your clients. Even your sponsored advertising may make use of client testimonials to draw in new businesses with their reliable endorsements. The moment has come to incorporate it into your B2B digital marketing plan.
Key Takeaway
Nowadays, buying and selling between businesses is fundamentally more complicated than ever. To better comprehend, anticipate, and respond to changes and uncertainties, we must use digital tools to supplement our mindsets and talents.
We hope that this article has given you a deeper understanding of how to enhance your business's strategy to increase the efficiency of your B2B marketing efforts. There will likely be a lot of change and experimentation this year. Following the latest trends can help you concentrate your marketing efforts and adjust to the new normal, whatever it turns out to be.
Due to this, you should think about relying on – Eventible, one of the leading specialists in B2B marketing, to carry out your vision and significantly improve the ROI of your B2B marketing channels.