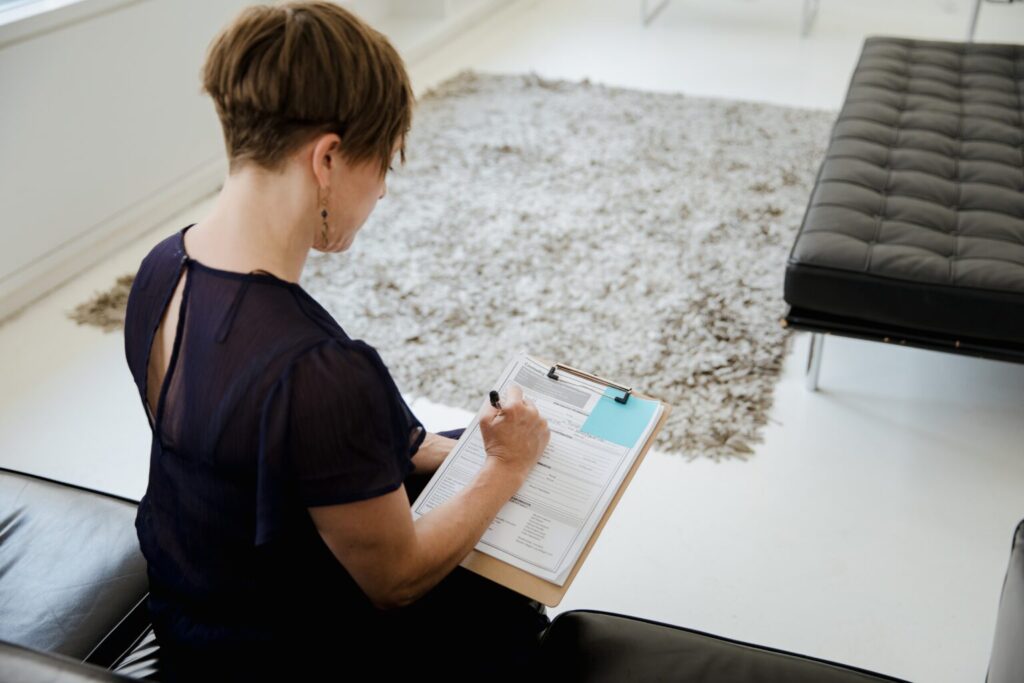 Hosting a conference soon? Collecting relevant conference feedback is an excellent way to measure your pre-set event goals and gain insight into what will improve your attendee experience.
Conference feedback can also help you figure out new conference marketing trends, build better relationships with all your important event stakeholders, and have great social proof to help you better market your future events.
But collecting conference feedback may feel burdensome, especially if you don't know where to start. Should you collect feedback before, during, or after the event? What questions should you ask?
In the rest of this piece, we discuss why collecting conference feedback is important, some great questions to ask, when to ask, pitfalls to avoid, and how Eventible makes collecting conference feedback, hassle-free. Let's get down to business!
Table of Contents
1. Introduction
2. Why Should You Collect Conference Feedback?
3. Essential Stages of Collecting Conference Feedback
4. 6 Best Ways To Collect Conference Feedback
5. 5 Things To Avoid While Creating Your Conference Feedback Form
6. Key Takeaway
Why Should You Collect Conference Feedback?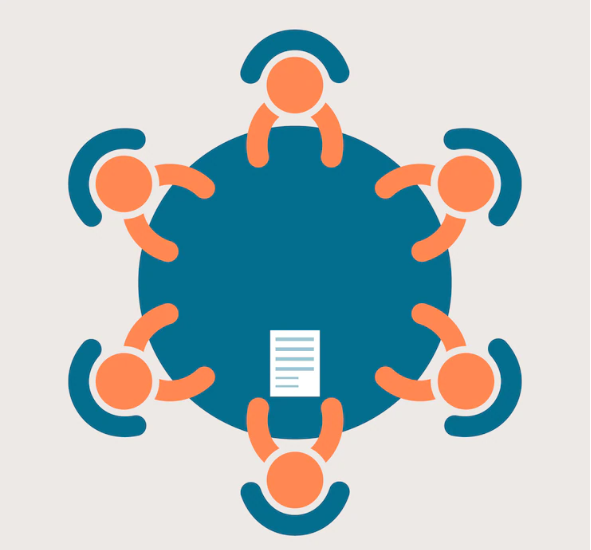 Your attendees are the priority because your conference is about them. You want to make sure they're satisfied in and after the conference as their impressions will determine whether they return. Conference feedback is how you can tell whether your event is keeping your attendees happy and adding value to them.
That way, you can create an event model that's not just measurable, but reliable and sustainable.
Event evaluation can tell you whether an event was successful according to your goals and ROI targets, and can help you decide whether to hold the same conference with the same theme, make some adjustments, or start looking for new opportunities.
Some metrics your conference feedback surveys or questionnaires can help you measure are:
What were your conference's goals? And were they achieved?
Did the conference break even, achieve profit or a loss, even when accounting for staff and volunteer time?
How did attendees, sponsors, vendors, and other stakeholders feel about the conference? What suggestions do they have to make it better?
How did attendees feel about your conference? What changes would they like to see in subsequent ones to ensure they continue to attend?
It's important to note that all conference feedback is good data whether it's positive feedback or negative. Both will help you know what worked and what didn't during your conference. It's easy to think that having a lot of negative feedback is a terrible thing, but in actuality, it isn't. Negative feedback will help you know what to improve on.
Here's why you should collect conference feedback for every event you are organizing if you already aren't:
Conference feedback provides a reality check of the good and bad of your event. Keeping track of feedback is important to make sure your events get better and better.
You can only know what needs to be improved on in your events through conference feedback. Collecting conference feedback will help you improve your customer service and event retention.
You can find out your attendees' expectations, current event trends, and whether you met those expectations through conference feedback. You'll also know whether they are likely to attend again or recommend your conference event to their peers.
Conference feedback helps you build a strong and personal relationship with your attendees, speakers, and stakeholders. You show them that their opinion is valuable to you and they have the power to make their experience better.
Conference feedback will help you create social proof and let potential conference attendees know that your events are worth attending based on all the good stuff people say about you. Eventible makes creating social proof easy.
Conference feedback you receive from attendees, sponsors, thought leaders, volunteers, and other stakeholders will help you develop more effective event marketing strategies and convert more prospects.
Essential Stages of Collecting Conference Feedback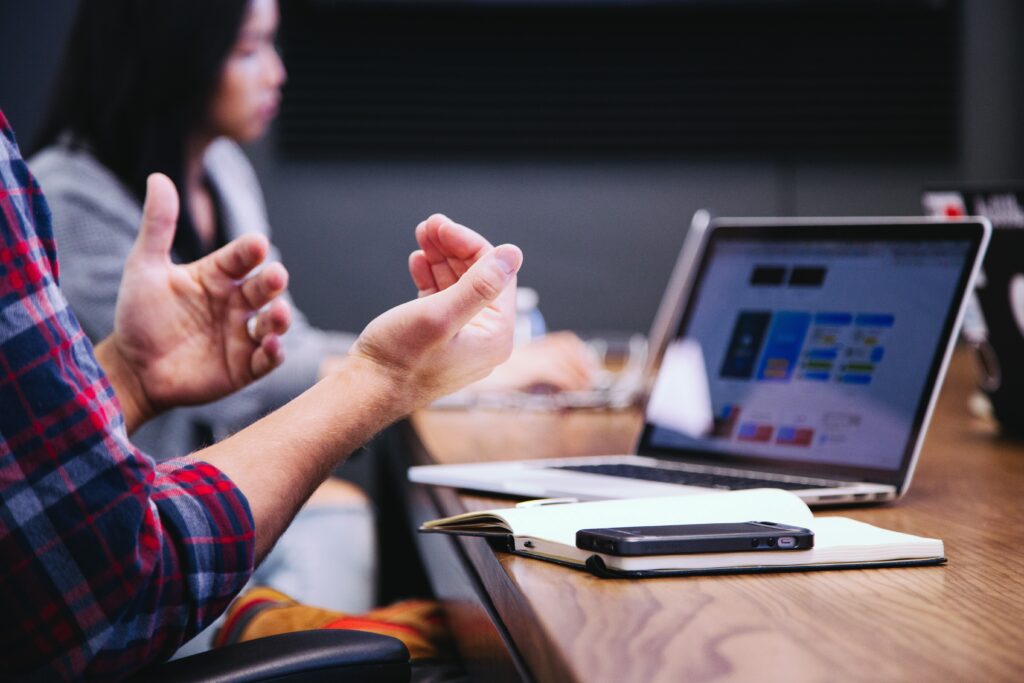 There are quite a number of useful ways to collect conference feedback and get the best indication of whether you met clearly defined goals and targets. If you ignore the task of designing your conference feedback strategy, it's easy to make mistakes that devalue your data and leave you with fewer actionable insights for next year's conference.
First off, conference surveys can take place before, during, or after the event. Whichever you choose will influence the type of feedback to be collected. There are three critical stages of conference survey forms that you can use to get the best data out of attendees and other stakeholders:
Pre-Event Feedback Stage
Pre-event survey questions help you get to know your attendees and are asked before the event. This survey stage helps you understand their hobbies, interests, and demographics. In this stage, you can get your attendees to tell you their expectations from the conference. You might issue a pre-event survey to let attendees vote on keynote speakers who'd be attending or the kind of content you plan to present, and the order in which they'd like it to be presented.
Mid-Event Feedback Stage
Feedback surveys conducted during the event should not interrupt the participant's experience — and when used well, they can be a highlight of the experience. The best time to do these may be during break times or just before a session begins on the next day (for multi-day events) when your attendees are feeling fresh. You can use them to measure the satisfaction of your attendees, mid-event. While your attendees are immersed and captivated with the topics of your conference, it is a good time to ask them about their opinions on how the event is going so far for them and get good reviews you can use later.
Post-Event Feedback Stage
Now that the conference is over, it's time to reflect. Post-event survey questions conducted after the conference highlight the high and low points of the entire conference. They also you an opportunity to re-engage with the attendees and ask for their insights on the conference as a whole. From your choice of venue, speakers, and presentation content to the tools you used to engage and collaborate with your audience, surveying at this stage provides valuable insight into what worked and needs improvement for your next event.
6 Best Ways To Collect Conference Feedback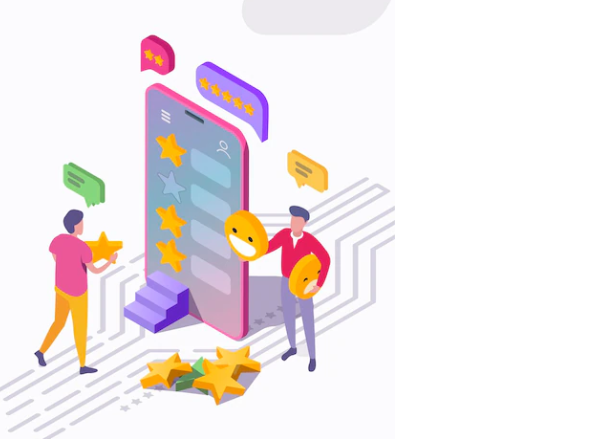 So how do you collect conference feedback? First, consider:
1. What Should Your Conference Feedback Form Look Like?
To start off, your conference feedback form should contain a short demographics information page. Attendees can be asked to fill in their names, gender, and age. Remember, only focus on what you need. TKnow their demographics will help you formulate your marketing strategy for future events and know who to target. At the beginning of your conference feedback form, you should introduce the subject matter and thank them beforehand. It could look like this:
"We thank you for your participation in the Leadership Conference. To help serve you better and organize conferences that you'd look forward to, we would like you to fill out this '1-minute' conference evaluation form. Your feedback will enable us to improve our conferences and better meet your needs. We only ask for 60 seconds. That's it!."
Or you could shorten it this way:
"Thank you for your participation in the Leadership Conference. Kindly give us 2 minutes of your time to complete this conference evaluation form, so we can improve our conferences and better meet your needs."
The respondents should be able to read and see the questions without straining their eyes. Additionally, don't use a generic event feedback template to collect data. Use appropriate formats and ask relevant questions for different conference themes. Ask accordingly.
2. How Many Questions Should You Ask?
You should keep your questions between 5 to 12. As a general rule, the survey should take no more than 10 minutes to complete; less than five minutes is awesome. Ask fewer questions if they are especially involved or are free-response questions. The quick guidelines for determining how many questions to use in a survey are:
● Get to the point: Ask only as many survey questions as you need to measure your important metrics.
● Always stay on track: Every question you ask must be directly related to your survey's purpose.
● Respect respondents' time: Your respondents are busy people! Faster is better for response rates.
3. What Kind of Questions Should You Ask?
The goal of your survey is to know if attendees enjoyed the event; if the program had the right mix; which speakers stood out to them; if the venue/location was suitable; if attendees would attend again; and if they'd recommend your event to a friend or colleague. Some of these questions require you to ask multiple questions to get specific answers. You want to know if you had a successful event from their answers. Here are three popular types of event survey questions you can ask:
NPS is an acronym for Net Promoter Score, and it comprises a set of questions used to rate your event's success on a scale. A typical NPS survey question is the type that asks survey respondents to rate a particular aspect of your event on a scale of 0-10. In your questionnaires, there should be a series of boxes or circles they can click to indicate their ratings.
Open-ended survey questions probe a respondent's perceptions and beliefs. The respondent is asked to submit their responses to these queries in the form of brief answers. Although the responses don't include statistics, they are very effective and can help you find out new information and points of view you didn't even think about.
Yes or No survey questions are also referred to as closed-ended questions. Questions with drop-down options, checkboxes, and rating options are examples of closed-ended survey questions. The respondent should select from a list of prepared answers. Yes or No questions make the survey brief and concise and also help your respondents answer quickly.
Check out some exact event survey questions for attendees, speakers, and vendors that we use often at Eventible and can help you market, and record better event success in the future:
Please describe your experience in a short sentence (Question Type: Open-ended)
What could the organizers do to improve the event? (Question Type: Open-ended)
What did you like the best about the event? (Question Type: Open-ended)
How likely would you recommend this event to your friends or colleagues? (rate in a range of 1-5) (Question Type: NPS)
Did you have a favourite speaker or session (please mention it below)? (Question Type: Multichoice)
How did you attend this event? Online or in-person. (Question Type: Multichoice)
4. Incentivize Participation
Your attendees' time is valuable, and they likely receive dozens of emails daily (in addition to your potential survey). Reward people who take the time to respond to your survey with an incentive like a gift card or a discount on a subsequent conference fee. You could also add a special membership status to future events.
5. Email Follow Ups
Particularly if you are looking for feedback pre or post-event, email follow-ups can be incredibly powerful. You might just want to encourage free-flowing and unprompted feedback and replying to an email request is a quick and efficient way for most people to do this.
6. Timing & Medium
Deciding when and how you want to send your feedback form before you have it could feel a bit counter-intuitive; however, 'the when' and 'how' you choose will have an impact on the questions you want to include. Ideally, you should send your event feedback form within seven days after the event when your attendees' minds are still fresh and can remember all the highlights.
5 Things To Avoid While Creating Your Conference Feedback Form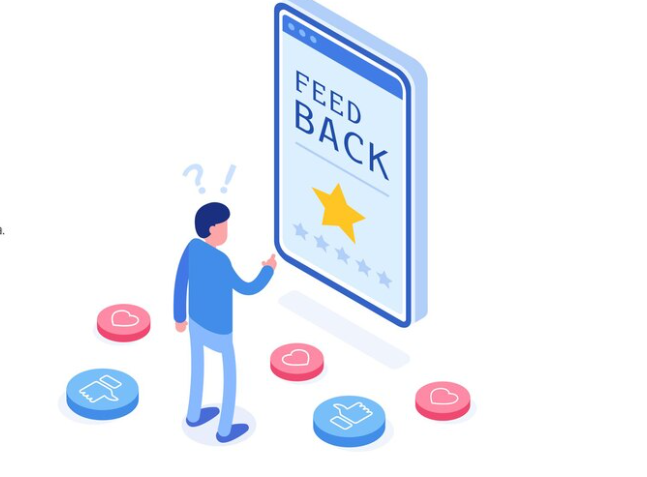 Different things define conference feedback surveys, but clarity, brevity, and relevance are must-haves of any great conference feedback survey. We'll walk you through a number of no-nos you should be aware of in creating your conference feedback form.
1. The K.I.S.S. principle – Keep It Short and Simple.
This is the first thing you should consider while creating your conference feedback form. Keep all your questions short. Respondents won't and don't take the time to read questions that are too lengthy.
Keep in mind that beyond just the length of your questions, it's also important to frame your questions using simple words and sentences that are easy to understand. For example: asking "Where would you say is the first place you heard about our product or service?" is rather long and fluffy. Simply, "where did you hear about our product or service?"
Also, space out your questions so your questionnaire doesn't look intimidating with huge lumps of text.
2. Avoid leading questions
Don't influence a response by colouring the language of the question. You are only setting yourself up for unreliable responses which is precisely what you don't need. Ask unbiased, neutral questions, and don't make them feel obligated to pick a side.
3. Again, keep it short
In a bid to get more information, you might be tempted to increase the number of questions on the feedback form. Well, you should not. Longer questions will make your respondents feel tired and not follow the line of questioning. Keep a question short. Polls and session evaluations should not exceed five in number.
4. Prioritise your company's needs
Some survey questions are more important than others. If your attendee experience is what you're trying to measure, then focus your questions on that instead of more generic questions.
5. Add variety
Mix the question types to make the feedback form more enjoyable overall. Use matrices, multiple choice, yes or no, and uncommonly (especially on mobile devices) essay-type responses, to mix it up. Don't ask too many open-ended questions.
Eventible Is Your All-In-One Tool to Collect Event and Conference Feedback
Eventible conveniently measures your event ROI. We are the first-of-its-kind event review/listing platform where we collect unbiased reviews from attendees, speakers, and sponsors to help you improve your events and better your attendee experience going forward.
And it doesn't end there. Collecting reviews also allows us to create a platform that helps event attendees find the best events worth the tickets, using accurate peer insights. Our review platform is trusted for B2B events and has successfully used its survey questions to poll 200,000 attendees and bring in over 5,000 responses across 800 events. Our expertise lies in creating conference surveys that provide strategic and precise insights for every stakeholder.
Key Takeaway
We live in a review economy and conference feedback is non-negotiable today. Attendees want to actively play a role in reshaping what they experience in conferences they attend, hence you must incorporate this feedback mechanism to listen to your attendees and stakeholders so you can exceed their expectations and needs.
Plus, as an event organizer, conference feedback is the best data you can have to measure your event goals and targets and draw useful insights to organize more profitable events in the future.
Eventible makes gathering data about your conference, incredibly easy. We have tried a tested a reliable set of event survey questions and voice regarding polls conducted from concluded events over the years we've been operating. Our platform polls data on stakeholders' expectations of every event and with this, organizers know what to do to guarantee their satisfaction.