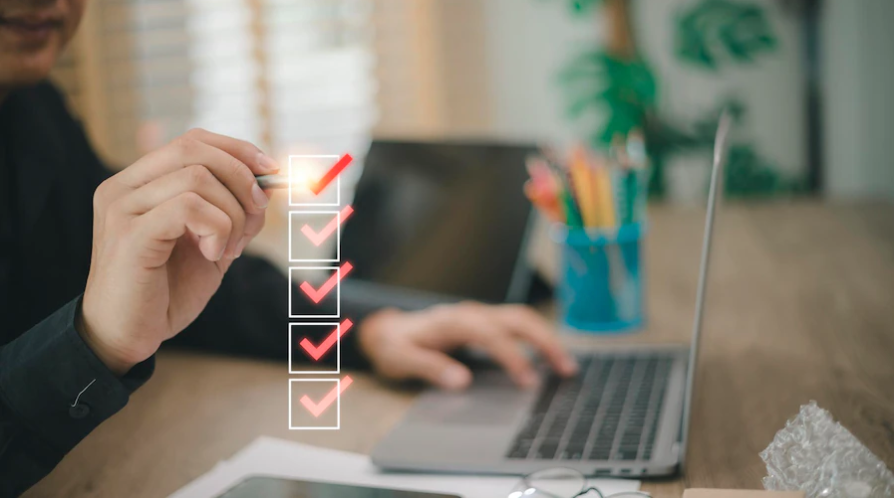 Many things go into planning a great conference. Conferences cost money to execute, and if you are like many event planners, you probably got funded by sponsors. Aside from personal losses, you lose credibility with stakeholders when conferences fail. When the stakes are high, like in this scenario, the only acceptable outcome of your conference must be a success.
Therefore, your conference planning needs a tested and trusted template for success. Our conference planning checklist is the ultimate guide to ensure a successful outcome for every party involved.
The outstanding feature of our ultimate conference planning checklist is that it separates the planning stages into the pre-event, ongoing, and post-event phases. While the pre-event and ongoing phases of conference planning help you plan a memorable event, the post-event phase allows you to gather data for planning next year's conference.
Let's look at the different stages of conference planning and the role they play in making your conference a success.
Conference Planning Checklist: The Different Stages
The different stages of conference planning can vary depending on the size and scope of the conference. Conference planning typically involves:
a) Defining the conference goals
b) Identifying a target audience
c) Selecting a venue
d) Developing a conference program and event's schedule
e) Marketing and promoting the conference
f) Registering attendees
g) Coordinating logistics (e.g., transportation, accommodation)
h) Managing finances (e.g., budgeting, invoicing, payment processing)
i) Evaluating the conference after it has taken place
That is why, it is helpful to create a conference planning checklist to ensure that all of these tasks are completed in a timely and organised manner.
Keeping that in mind, your conference or event planning checklist can be predominantly divided into three different stages – the pre-event planning stage, the ongoing stage, and the post-event planning stage.
The Pre-Event Planning Stage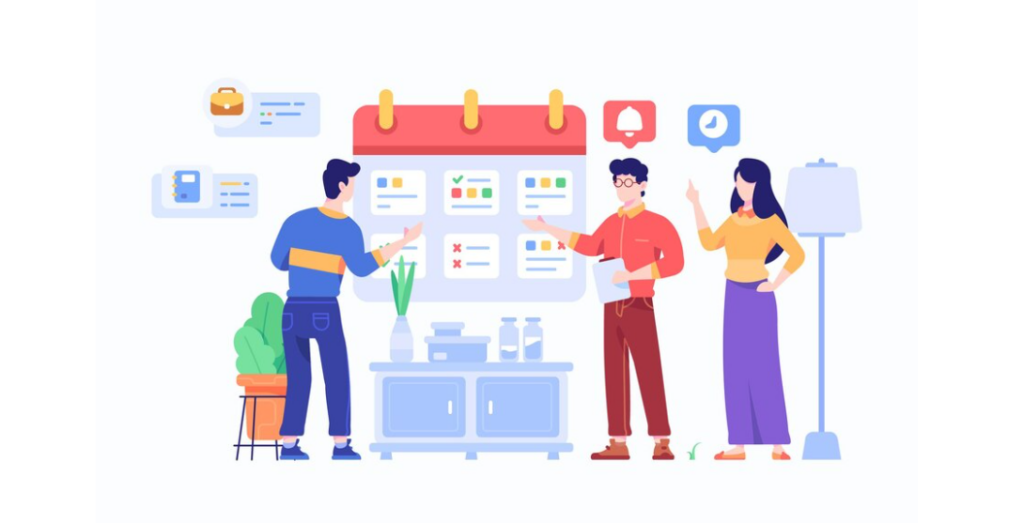 The pre-event planning stage of our checklist shows preliminary information you need to enable you to launch into the actual event planning from an informed standpoint.
Determine the intent of the event – what is your end goal?
First, you must have goals and objectives that drive your passion for the conference. Determining your goal in black and white empowers you to identify the planning decisions supporting its accomplishment. Making a beautiful plan when you are unsure about what you hope to accomplish leaves you confused about whether you succeed.
Design a measurable way to determine if your conference was a success or not
After you have determined your goal, the next pre-event planning you need to make is to decide how you will measure the extent of success. You need more than just choosing your goal; you need a practical way to measure how well you succeeded by the end of the conference.
Who is your target audience?
This question urges you to think of your event as a product and your audience as your customers. But how can you make sales if you don't know your customers? Knowing who your audience is, helps you make the rest of the planning to target their interests.
The audience controls the possible ROI realizable from your conference, whether monetary or otherwise. Knowing who they are, empowers your conference marketers to frame your event promotions in a way they would find attractive.
The Ongoing Phase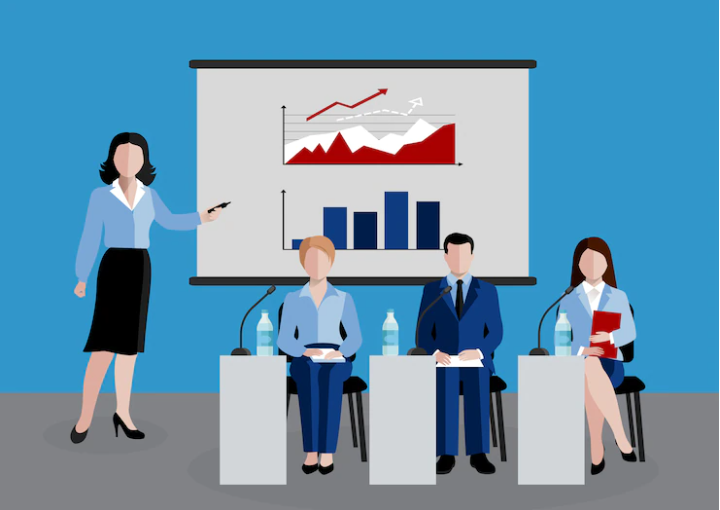 The ongoing phase of our conference planning tips is a step-by-step guide you can implement to guarantee the success of your event after the pre-event planning stage above.
Step 1: Select A Theme for The Event
Choosing conference themes is a functional as well as a marketing decision. As you know, conferences and events are not tangible products. The theme or taglines you give may be why it succeeds. Essentially, your theme should embody what you know your audience wants.
The best themes are usually catchy, and the wording highlights the main points that would attract the interest of your target audience. The trick to constructing a good theme is to ensure it ends as a punchy phrase or sentence without being ambiguous. The choice of words must be easily recognizable by your target audience, and they must understand it as a direct solution to their need.
Sometimes, you may need to add a tagline to enhance the saleability of your theme, but you have to apply the same principle when constructing it too.
Step 2: Envision the potential experience that your attendees will have
When you can imagine the experience your audience hopes to take away from your conference, it becomes easier to plan for their satisfaction. Imagine how marketing your conference can become a piece of cake if you know precisely what the attendee experience should be.
Envisioning the potential attendee experience is seamless, especially if you already have a data bank of feedback from previous conferences. If you need such information, you can leverage Eventible's reviews of similar conferences to generate the expectations of your target audience.
However, it would help to remember that while envisioning your audience's potential experience is good for planning, it must align with the end goal you stated in the pre-event planning stage.
Step 3: Appoint a team and delegate roles
Every conference has aspects that need teams to ensure they go smoothly. From administration to logistics, each planning unit must be undertaken by professionals in the field to guarantee success. Of course, some aspects of the event, like logistics and accommodation, may open the opportunity to find ideal sponsors, but you also need a team to execute this plan.
Some roles your team needs include;
The admin team brings synergy to the activities of every other team to ensure that their role performance complements each other for the event's success.
This team oversees the selling of the event to your target audience.
This team handles procurement and setting up all you need at the event venue.
Physical planning: This team handles booking and organizing the event venue and accommodations for the attendees.
Step 4: Decide the date, venue, and budget
Precision comes into conference planning when you have a conference schedule in place with important details like date, venue, and event budget in place. Your teams cannot do a little with these details in mind. These details can help your marketing team generate an efficient strategy to sell the event to the target audience.
Step 5: Book the right venue
Even with the advent of virtual and hybrid events, the venue still has a significant bearing on the outcome of your conference. Some attendees may lose interest in your conference if the choice of virtual platform needs more features to buy their engagement. Your choice of venue can make marketing easier or harder. Some factors to consider when choosing a venue include the following:
You have to work with your budget. There is always the best venue for your budget, and your physical planning team can find it in time for your marketing campaign.
The comfort of your in-person audience is non-negotiable. Even in a low-budget location, ensuring that your venue has a comfortable atmosphere is easy.
Consider how far your audience is willing to travel to attend your conference. Marketing your event will be challenging if the location is off the grid.
Step 6: Go in for a conference technology that works best for you
Think of the conference tech as the virtual venue. What features does conference management software offer? How is the navigation or user experience? How long can it hold the engagement of your virtual attendees, or would it limit their full participation?
Step 7: Arrange for speakers
Speakers and the information they have are the primary resources at every conference. You have to book them early enough, as they are essential elements your marketing team can use to sell your conference. Some speakers are known thought leaders, and the only information some attendees need to make up their minds is to know the speakers that would feature at your event.
Step 8: Make arrangements for all that you need
This step is about arranging for the finer details like catering and other services. Your logistics team may have a lot of responsibility in this step.
Step 9: Plan a Conference agenda
Aside from bringing order and a seamless flow to the event progression, creating an agenda serves every stakeholder differently. For instance, if your event is 3-day, a speaker scheduled on the last day may not necessarily have to come on the first day. The agenda also helps your attendees prioritize the topics based on their peculiar interests.
Step 10: Look into the promotional aspect of the event
If your event involves ticket sales, you can measure the potential outcome of the event from the number of tickets sold. Marketing is indispensable for every conference, even if the end goal is not a monetary ROI.
Promotion is about selling the event to your target audience. Interestingly, whether your event is internal or external, you still need to convince your audience that there is no other place they would be than at your event on the stated date and time.
The best way to promote your event/conference is to create a conference website. You can also devise a conference app, which is a great way to share last-minute vital information with potential conference attendees and participants through push notifications. The trick to promoting every conference lies in communication. Determine the language that appeals to your audience, and you will have them by the hook.
Step 11: Make last-minute preparations within budget
This step mainly falls on the admin team to check every aspect of the planning to ensure everything is intact. This general check ranges from logistics to reconfirmation of arrangements with speakers and other stakeholders involved in the planning. These last-minute preparations also ascertain that every detail is within the budget allocated to it.
Step 12: Stick to the timeline
The thing about setting conference dates and times for each item on the agenda is that other stakeholders make their plans around it. Insisting on the timeline eliminates the risk of losing your audience and inconveniencing other stakeholders. When you stick to the set timeline, it ensures you deliver every value as expected. It also helps you realize the highest satisfaction for the audience and other stakeholders.
The Post-event Planning Phase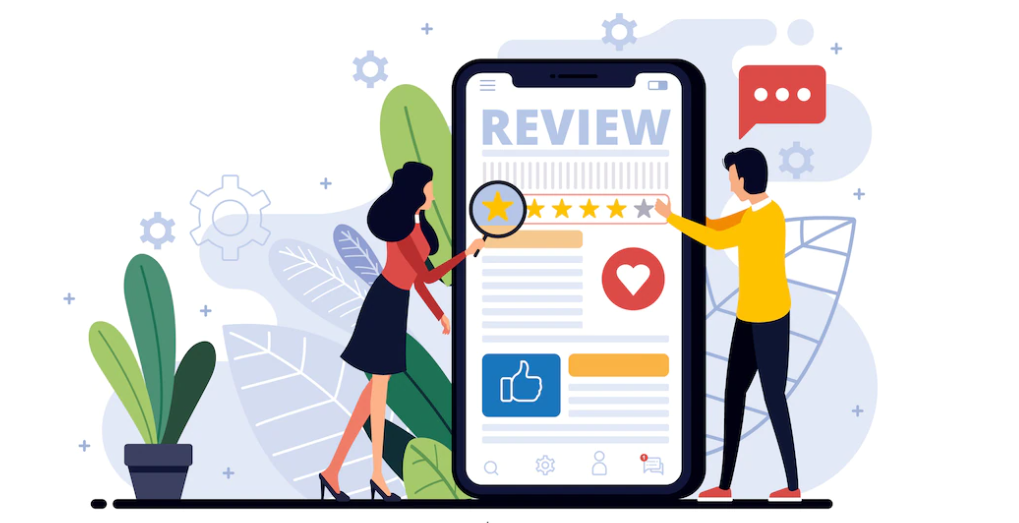 The post-event planning phase involves making arrangements to ensure you capture all the feedback you need for evaluation after the conference. This could be preparing the event survey questions for the conference stakeholders to submit feedback.
Reviews and feedback collection, especially from the attendees, help you make more strategic plans for the subsequent conference/event planning process. Eventible is a perfect platform with years of industry experience collating reviews on event attendees, speakers, and sponsor experiences.
Also, post-event planning ensures that you can effectively measure the outcome of the event against your goal to determine the extent of success. It also helps you generate innovative ways to track the attendees for future conferences. This would facilitate the marketing ahead of time.
Key Takeaway
The reason for conference planning is to guarantee the satisfaction of your attendees and realize your goals. Eventible's ultimate conference planning checklist above is a reliable tool to guide you step by step as you plan your next event. We generated this comprehensive conference planning checklist from our in-depth experience, collating event reviews from conference attendees and other stakeholders. Care to leverage our expertise to know about the best conferences to attend this year ? Visit our website and read our reviews.