One of the many things that people look forward to while attending any event or conference is conference swag. Many event organizers especially corporate ones, consider conference swag as a way to attract potential customers and build brand recognition to keep their attendees engaged.
Giving out conference swag is one of the best ways to make a great impression, increase your brand visibility, and make attendees associate your brand with cheerful and positive emotions, even long after your event is over.
But not all conference swag is the same and most event souvenirs never make it out of the 'abandoned' closet.
In the rest of this piece, we discuss what conference swag is, 35 conference swag ideas that your attendees will love, and a list of some of the best swag gifting platforms you can contact if you need extra help.
Let's get down to business!
Table of Content
What is Conference Swag?
Conference swag is any free complementary branded item or gift given to attendees before, during, and after a conference or event.
Conference swag can be anything from items that are useful for the event like notebooks, bags, and pens, or evergreen items like mugs, sunglasses, and travel bags, or even complementary activities like tours and chef reservations.
Conference swag, done right, can be incredibly powerful to make your event (and of course, your brand) unforgettable and make your attendees more willing to do business with you.
35 Conference Swag Ideas For You To Consider This Year
So what are some of the great conference swag ideas? The best conference swag ideas are items that are useful, unique, and considerate to the needs of your attendees, without being too expensive. So, let's dive right in.
Conference-useful Items
Some of the best conference swag items that attendees will find useful during the conference are: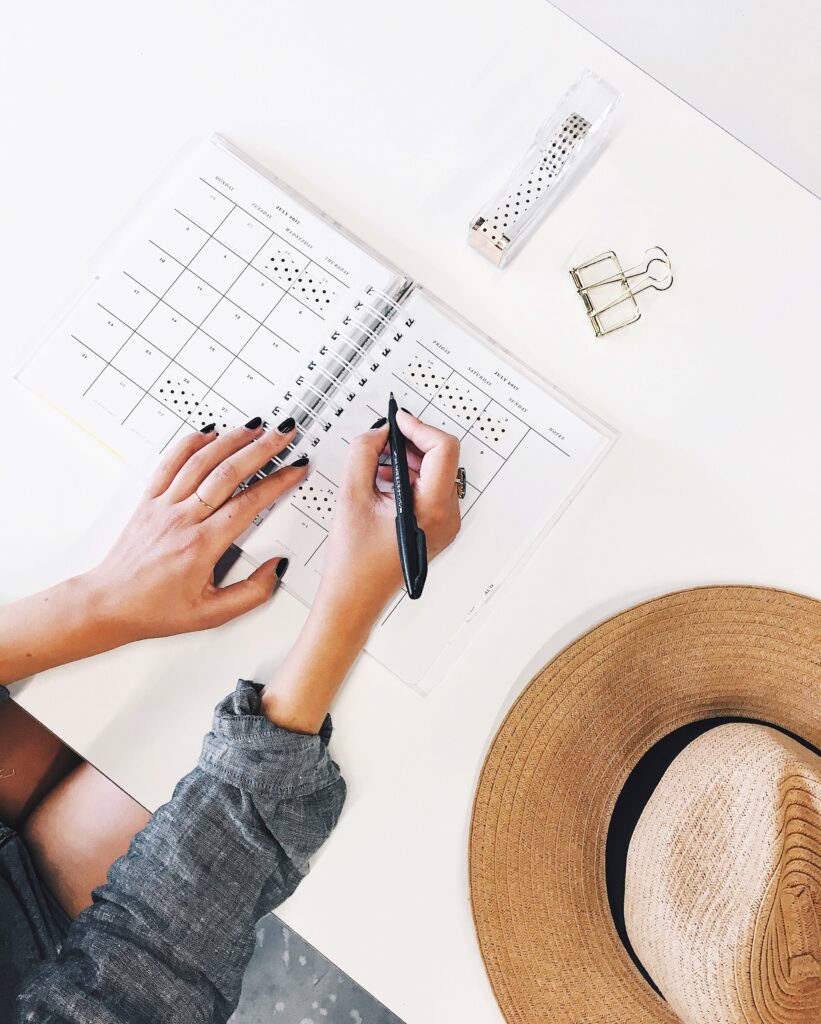 Journal sets include a working journal, pen, and often even a carrying case that contains pockets. This makes it easy for attendees to jot important points down and carry their essentials like phones and cards in one place.
Price: $15-20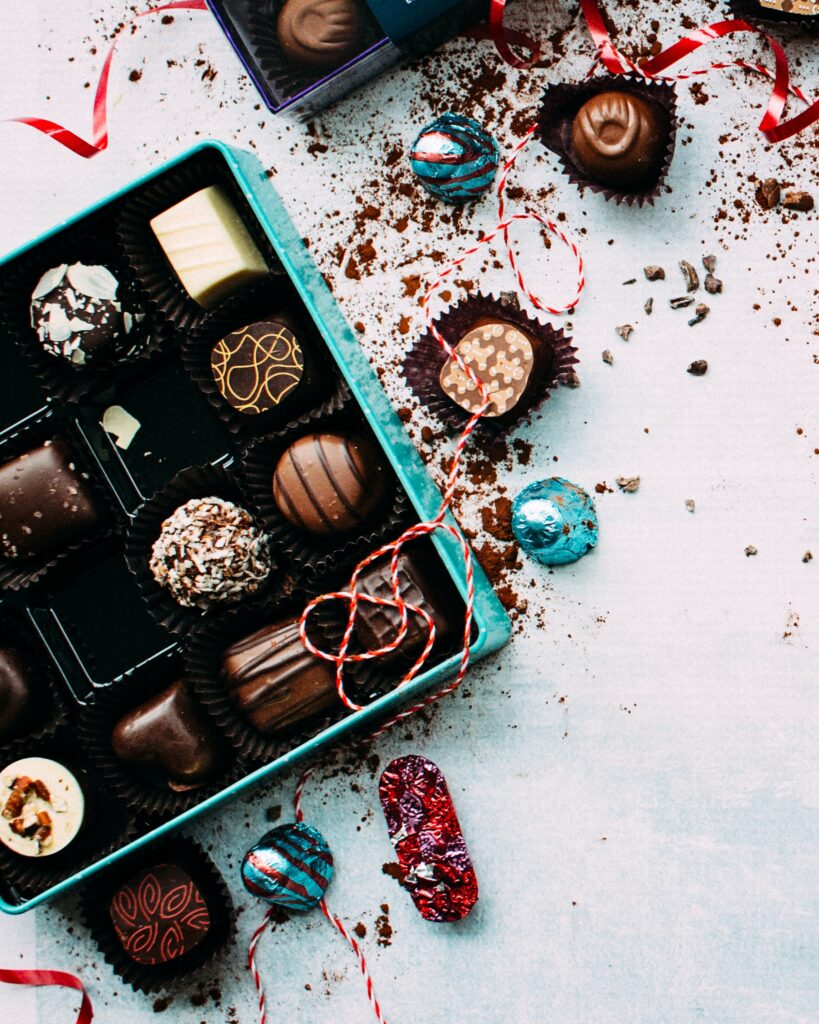 Energy-rich edibles like chocolate bars and granola bars are great to keep your attendees' bellies from grumbling mid-conference. You can serve these just before the sessions begin or mid-session.
Price: $6-$10
Card holders and wallets are essential items for just about anyone. Attendees who don't already have one will appreciate high-quality leather wallets, ideally in black or brown to match their other accessories.
Price: $6-20
Weather-shielding Items
Hosting your event in summer or the colder months of winter? Check out some weather-shielding conference swag items that your attendees will be grateful for:
For the warmer summer months or areas that are generally hotter, you can never go wrong with a hat and an anti-glare sunglasses combo. Your attendees can wear them while exploring the town or getting a nice natural tan.
Price: $10-25
For the colder months of winter, you can give out wool sweaters and gloves as a pair. Whether it's to play in the snow or catch the chilly fresh air, these will always come handy.
Price: Starts at $20
We'll always need umbrellas all season and there are many collapsible ones that fold into bottle-sized units. Consider branding the umbrellas you'll be giving out.
Price: $10-25
Travel Items
Will most of your attendees be traveling in from other cities? They'd appreciate travel items like these that make their journeys as comfortable as possible:
Sleep masks


Sleep masks block out artificial light, improve hormonal balance, and allow you to sleep better. Give out these masks to help your attendees improve their sleep-wake cycle and be more energetic at the conference after having a good night's sleep.
Price: $6-15
Travel pillows

On long flights or road trips, ergonomic neck pillows keep our necks from swinging and help us maintain a proper posture while we sleep. They are cozy and cuddly, and there are so many amazing designs to choose from.
Price: $9-20
Power banks

Power banks will always come in handy to keep our phones, tablets, cameras and other mobile devices juiced up even when there's no power outlet in sight. They are absolute must-haves when traveling.
Price: $20
Short weekend trips don't need a full-sized heavy-duty luggage. Duffel bags or weekender bags are a must-have in every business folk's wardrobe. They are stylish, easy to carry around, and have enough space to contain everything we'd need for a few days.
Price: $15-30
Bathing kits and grooming baskets typically contain all the essentials we tend to forget or believe we'll find easily once we arrive at our destinations. Save your attendees the trip to the grocery store with care baskets containing soaps, brushes, sponges, lotions and essences.
Price: $25-50
Office Supplies
Most B2B executives spend most of their time in their offices. Some great conference swag ideas are items we use in or on the way to our offices. Check out some of them below:
Briefcases & computer bags

Everyone has a laptop or notebook, so a computer backpack or multi-purpose briefcase that can hold a PC and other essential office supplies are excellent conference swag items.
Price: $20-50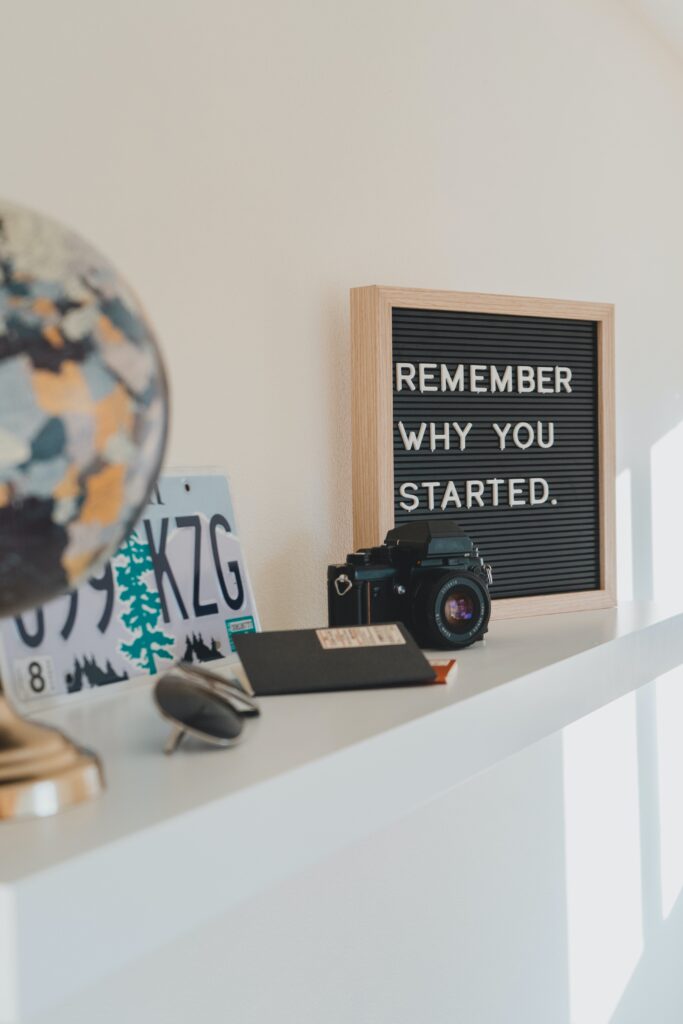 Office wall art with inspirational messages is an excellent conference swag choice. They will last for years and keep you in the minds of your attendees long after the event and even inspire whoever walks in.
Price: $10-30
Give your attendees wireless chargers that allow them to charge any phone, tablet, or accessory that supports wireless charging using the same pad. Fewer cables and sleek designs, make a beautiful, clutter-free workspace.
Price: $12-30
Tablet stand

Tablet stands allow you to position your mobile phones, tablets, and even PCs in a comfortable viewing position without needing to hold them. You can go for beautiful wooden accents or articulating collapsible stands.
Price: $10-25
Timeless Items
Want to play it safe with conference swag that has stood the test of time and been used over and over again? Check out some of them below:
Tote bags are truly timeless and have been around for a good while. They can carry many items at once, can be folded into a pocket-sized roll, and are very easy to brand. They also come in both single-pouch and multi-compartment designs.
Price: $10-25
Business owners, CEOs, and marketing managers read… a lot. You can give out books on business topics, ideas, motivational stories and personal growth as conference swag.
Price: $9-20
Everyone loves reusable water bottles and beverage flasks. Insulated flasks will keep hot beverages warm and cold drinks chilled, so you can enjoy your favorite elixirs on the go. They are also great for environment-conscious people.
Price: $10-30
Between the strategy meetings, jottings, and setting reminders, business professionals burn through sticky notes quickly. Consider including sticky note sets in different colours that your attendees can use for different metrics and notes.
Price: $8 for 24-packs
Utility Items
Value-packed cards and passes. When your attendees want to cool off from work, these utility items will come in handy.
Gift cards or gift vouchers are cards pre-loaded with a particular amount that can be exchanged for goods and services from a particular business. You can give out Amazon gift cards or pre-loaded card discount vouchers for your own services.
Price: $$$ (you can add any amount you want )
Tickets to concerts, sports matches, movies, parks, and just about every other jolly activity. Whether they'll be going alone or with their friends and families, they'd have one ticket paid for. Life shouldn't be all work and no play!
Price: This could differ from event to event
Complementary Activities
Complementary activities that create a fun escape from all the work will be wholesomely appreciated. People want to create memories, relax, and have a good time. These activities do just that. Let's take a look at these activities below.
Holding your event in a city with a history that's rich, sights that are worth seeing, or food that's worth tasting? Organize complementary tours or make a chef reservation in one of the awesome restaurants to give your guests wonderful memories.
Price : May vary
Who doesn't love a massage? Chiropractors are also the new rave in the therapy industry and many people want to try them out. Book massage sessions and chiropractor appointments for your guests to help them relax and correct their joints with satisfying cracks.
Price: $60 per guest
Your attendees will be looking to take photos with big-name speakers and industry leaders. You can offer personalized, on-the-spot, framed photos to keep these memories alive.
Tech-themed Items
If you are in tech, these tech-themed items are great conference swag for tech-savvy professionals.
Almost everything we do today is powered by the internet. Mobile Wi-Fi devices or Mi-Fi devices usually have stronger receivers and will last longer sharing hotspot to your other devices than using your mobile phone.
Price: $14-50

Smart Speaker
Voice-controlled speakers that talk back to us? We're game! Any tech-savvy professional will appreciate voice-assistant-powered devices that do it all – play music, control other smart devices, pick or decline calls, set reminders – hands-free!
Price: $20-50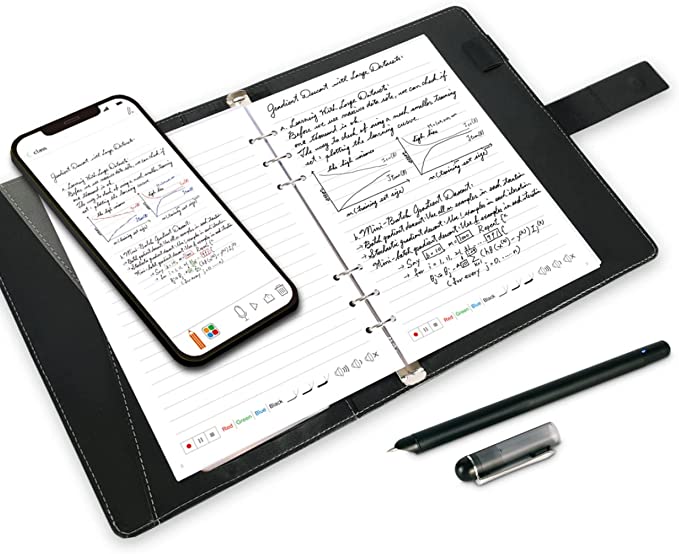 Smart notebooks are bridging the gap between old-school analog freehand writing and digitization. These reusable notebooks allow you to write text in your natural handwriting, scan and save them as digital files, and never run out of pages.
Price: $24
Work-from-home Items
The work-from-home culture is here to stay. People now have dedicated work spaces at home so they can make a living and also have quality family time. These home-office gadgets are the perfect conference swag for remote workers:
Blue light glasses are designed to reduce eye fatigue and strain from staring at a screen for hours on end. They filter out blue light and allow you to have more productive work hours.
Price: $7-20
Ring lights are must-haves for every workspace as they provide excellent illumination needed for crisp and clear photos and videos. They'd come in handy when you need to hop on virtual meetings, video calls, or make recordings.
Price: $11-30
Wireless buds


True wireless earbuds block and cancel out the noise so you can work productively without getting distracted by kids' noises or machines running at home. They come in a carrying case that's also a charger and can be connected to any Bluetooth-enabled device.
Price: Starts at $20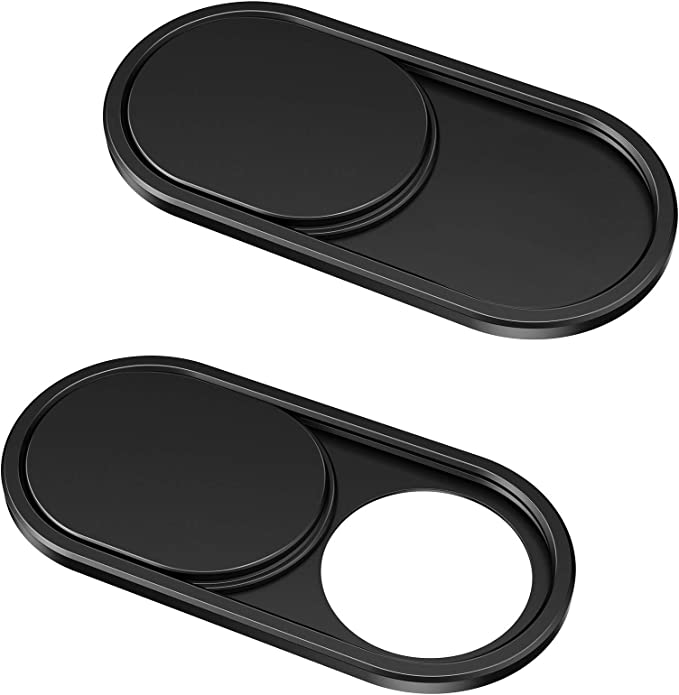 Security experts recommend using webcam covers to cover PC webcams when not in use. In today's world where cyber attacks are more frequent than ever, should your PC be hacked, the attacker won't be able to spy on you through video.
Price: $6-20
Sports-themed Items
You'd be amazed to know how many business folks are actually die-hard sports fans. Others are also wellness-conscious individuals who work out from home. Check out some conference swag ideas for these personas:
Jerseys


If your attendees are into sports, you can offer jerseys from popular clubs and even customize their names on them. Few things bond people like sports and jerseys allow people to show their love for their favorite teams.
Price: $15-40
Yoga mats are synonymous with relaxation, higher energies and wellness. Give out yoga mats to help your attendees live healthier lives, improve their postures, and stay fit from home. These mats roll up easily and can be carried along for future events.
Price: $10-20
Relaxation Items
Business professionals live very busy lives and get stressed easily. Check out these stress-relief items that help us relax:


Squeezing the life out of these stress balls or solving Rubik's puzzles can help take the edge off and improve our hand-eye coordination, muscle memory, and reflexes.
Price: $5-10
If you don't want to book separate massage sessions for your guests, you can rent a couple of massage chairs. After sitting for several hours and getting stiff bones, your attendees will appreciate gentle mechanized hands easing off all that stress.
Price: $500 per week.
Different Swag Gifting Platforms
Enterprise gifting platforms are businesses that specialize in everything corporate gifting.
If you don't want to bother with choosing the right conference swag, packaging, tracking, and delivering branded items to your attendees, then you'd definitely need the services of a swag gifting platform.
These platforms also provide analytics and insights to help you measure the ROI and customer satisfaction on your gifts and improve your campaigns.
To save you the hassle, we have compiled a list of the best 7 corporate gifting platforms you should consider for your gifting needs in your next event:
Sendoso is an AI-powered corporate gifting platform that specializes in helping B2B businesses boost their response rates with gifting strategies and provides the tech stack to measure marketing results.
Giftpack is an award-winning gifting platform that delivers gifts for all kinds of businesses worldwide. Simply pick the gifts you want and they'll handle packaging and delivery. They'd also collect customer feedback for you.
Swagup is your go-to for everything corporate swag and they specialize in delivering branded items to remote employees and customers. Swagup automates every step of the swag gifting process – sourcing, design, packaging, storing, and shipping – for you.
Corporategift is a unique corporate gifting platform that allows your customers and attendees to choose the gifts they want, while within your budget. Simply choose your budget and your attendees will choose what they want. Meanwhile, Corporategift will handle the rest.
Caroo focuses on making swag and holiday season gift items as personalized as possible. They offer brand swag, edibles, gift cards, and gifting automation. Plus, you don't need to provide the addresses of your recipients. They do address verification for you.
Alyce is another swag gifting platform specialized in helping B2B businesses grow meaningful relationships through gifts. Alyce's unique Power of Choice allows recipients to choose the gifts they want and enables you to drive action and book more appointments with conversion triggers in the process.
Snappy makes the gifting process for B2C and B2B businesses, quick and easy. From a single dashboard, you can create your budgets, select swag collections, and let your recipients choose what they want.
Key takeaway
Giving gifts or swag taps into the power of reciprocity. So give your event attendees swag items that they appreciate and they'd want to return the favour by attending your events in the future, preaching your brand via word of mouth, and doing business with you.
Given below are a few reviews on conference swag that attendees have shared with us on Eventible after attending an event. This goes to show how attendees look forward to swag at conferences.
For DASH 2021
Eventible is the first-of-its-kind event review/listing platform that gives attendees, speakers, and sponsors the opportunity to leave their reviews, post the completion of an event.
At Eventible, we list the best events worth attending based on authentic reviews and ratings from informed professionals and provide you and relevant stakeholders with all the important information required for your upcoming conference. So register today!