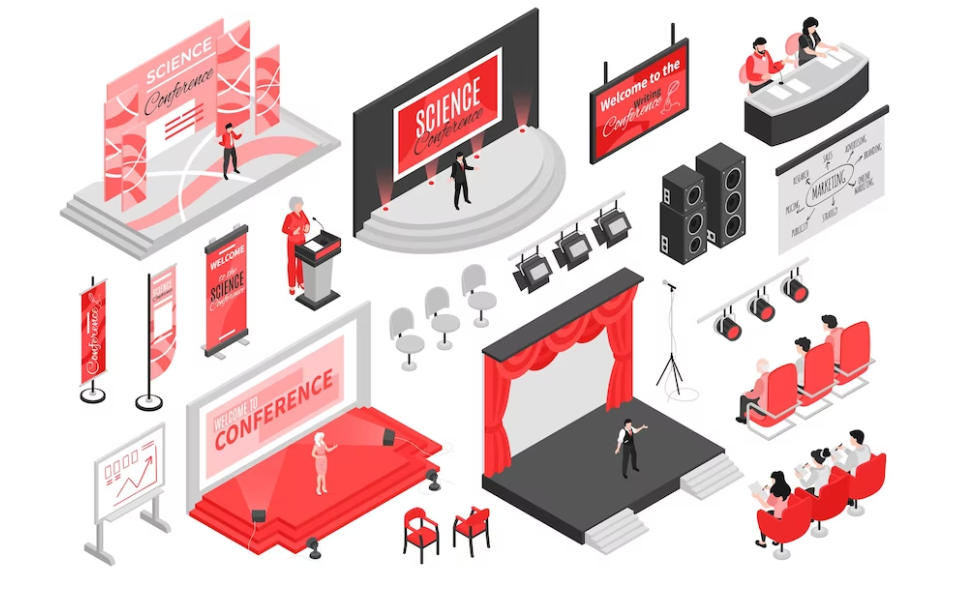 Event branding is all about creating a lasting impression on your audience. It's not just about the visuals but also the personality, attitude, and relationships that make up your brand.
Whether hosting your event or participating in someone else's, your event brand sets you apart. In this guide, we'll explore the essentials of event branding in 2023 and beyond, so you can make the most of your presence and leave a lasting impression on your audience.
But first, let's look at…
What is Event Branding?
Event branding is creating a unique identity and image for an event. It involves creating a cohesive and consistent look and feel for all aspects of the event, including the visual design, messaging, and overall experience.
The goal of event branding is to create a memorable and impactful experience for attendees and increase brand recognition and loyalty for the organisers or sponsors of the event.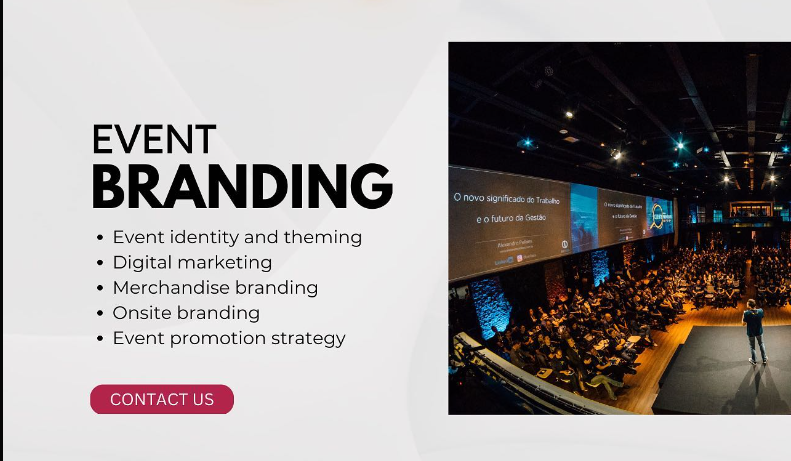 This may involve making a logo, developing a colour scheme, selecting appropriate typography, and designing marketing materials such as banners, flyers, and social media graphics. 
Event branding also involves creating a cohesive and engaging experience for attendees, from the pre-event marketing to the event itself and beyond.
As the events industry continues to grow and evolve, the importance of event branding is becoming even more crucial. In 2023, with the continued rise of virtual and hybrid events, event branding has become even more critical to create a cohesive and immersive experience for attendees across different platforms and mediums.
Additionally, with the increasing emphasis on sustainability and social responsibility, event branding can be used to communicate the event's commitment to these values and attract attendees who share the same values.
Importance of Event Branding
Event branding is an essential element for creating a successful and memorable event. It helps to establish a strong identity, build credibility, increase awareness, create consistency, and improve engagement with attendees.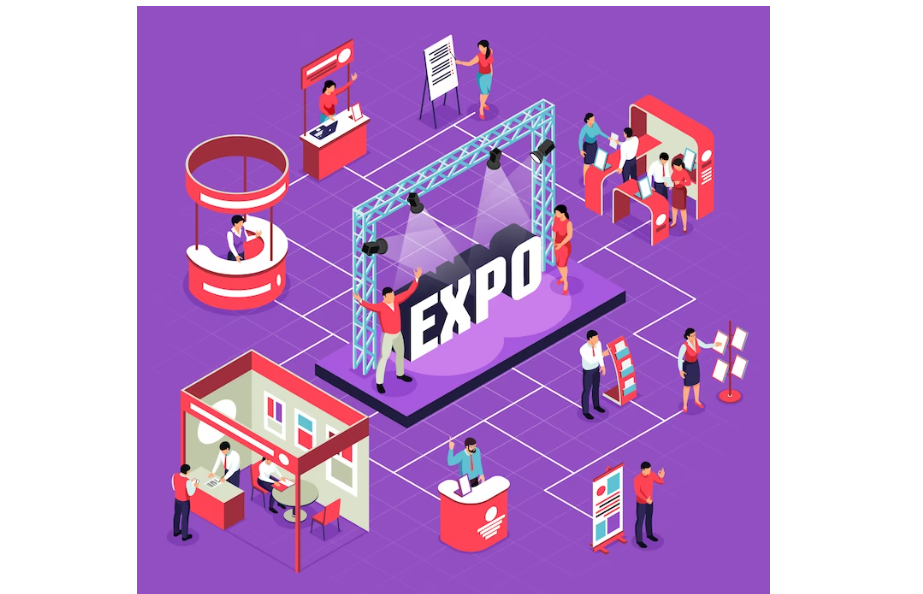 Let's look at its importance in great detail below:
Establishes a Strong Identity: Branding your event helps establish a unique identity, making it easier to differentiate from other events and create a memorable experience for attendees.
Builds Credibility: A well-branded event shows that you are serious about your event and that attendees can trust the quality of your experience.
Increases Awareness: Event branding can increase awareness about your event and generate interest in it. It can also help attract sponsors and other stakeholders who want to associate themselves with a well-branded event.
Creates Consistency: Branding ensures consistency in all aspects of the event, from the visual elements to the messaging and tone. This consistency helps to reinforce the event's identity and create a cohesive experience for attendees.
Improves Engagement: A strong brand can create an emotional connection with attendees, making them more likely to engage with your event and share their experiences with others.
Elements of Event Branding
The key to successful event branding is to create a consistent and memorable brand identity that resonates with attendees and reinforces the event's objectives and values. Some of the vital elements of event branding include: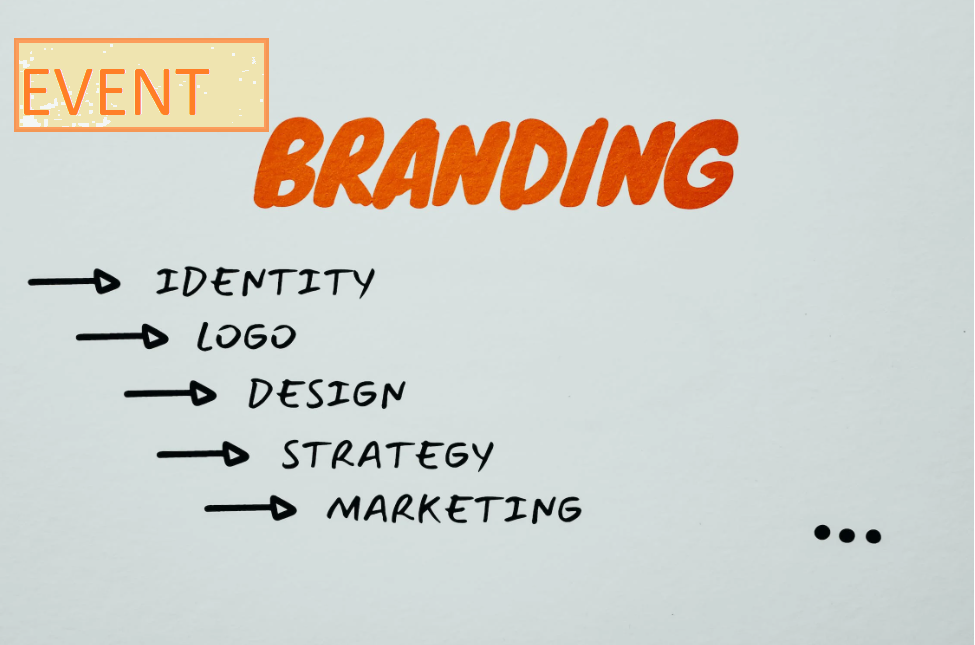 Event Name: A catchy and memorable name that communicates the essence of the event and captures the attention of potential attendees.
Event Logo: A logo that reflects the event's identity, theme, and personality. The logo should be visually appealing, easy to recognise, and consistent across all event marketing materials.
Brand Colours: A set of colours that represent the event's brand and create a consistent visual identity across all materials.
Tagline: A brief and memorable phrase that captures the essence of the event and communicates its value proposition.
Brand Voice: A consistent tone and communication style that reflects the event's personality, values, and objectives.
Marketing Collateral: A range of materials, including brochures, posters, flyers, and social media graphics, showcase the event's brand identity and promote its key features.
Sponsorship: Partnerships with sponsors whose brand aligns with the event's identity and values can help reinforce the event's brand and create a positive association with attendees.
Tips and Ideas for Event Branding
Here are a few tips and ideas for event branding that you can take cues from while promoting your event/conference.
I) Digital Event Branding
The popularity of live events can be attributed in part to their synergy with digital marketing tactics. Your event website, app, social media platforms, and email campaigns offer invaluable opportunities to showcase your brand and connect with your target audience. Failing to leverage these digital tools can hurt the success of your event.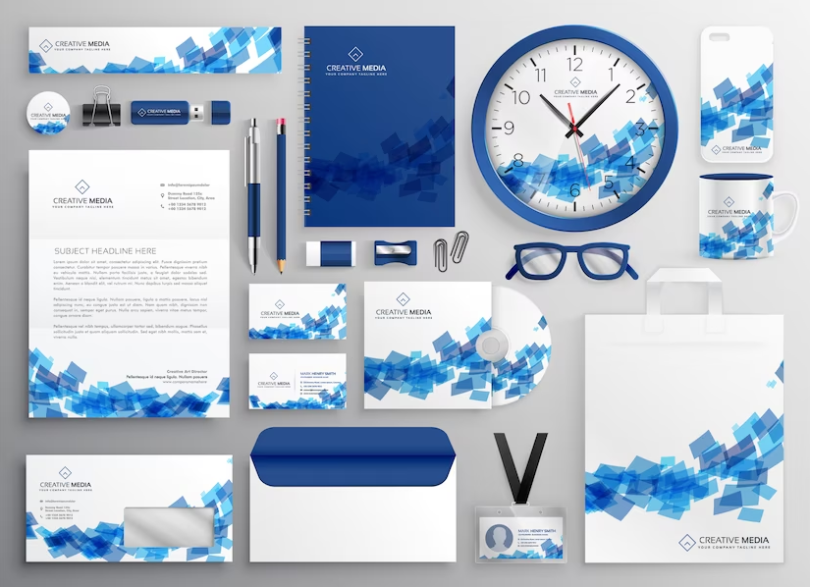 Start by defining your brand identity, which includes your brand values, mission, and vision. This will help you create a consistent message and visual representation for your event. Choose a suitable logo, as it is an essential part of your branding, and it should be unique and memorable.
Establish a style guide to outline your brand's visual identity, including colours, fonts, and design elements. Use this guide to ensure consistency across all your event materials.
While logo and colour scheme continues to be essential and relevant examples of event branding, look at a few other crucial instances, especially when it comes to digital event branding, which goes as follows.
1. Social Media Presence
Creating social media pages for the event and using them to promote the event and engage with attendees is an excellent choice for event branding. These pages can be used to share updates, photos, and videos of the event.
Social media platforms such as Facebook, Twitter, Instagram, and LinkedIn have millions of users who can be interested in your event. By creating pages on these platforms and sharing updates and information about your event, you can reach a larger audience than with traditional marketing methods.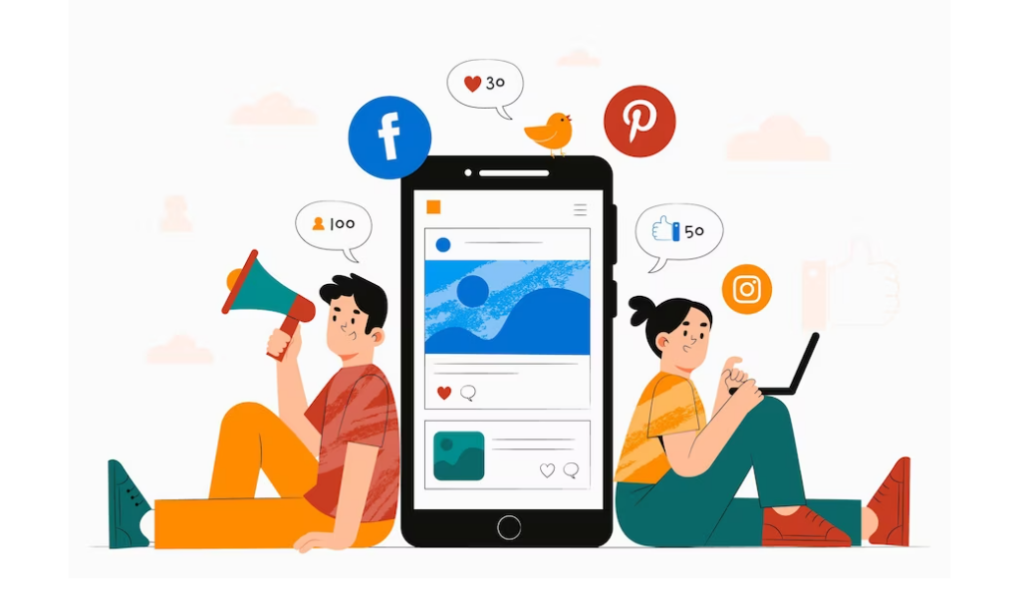 Social media can help you engage with attendees before, during, and after the event. You can use the pages to answer questions, provide updates, and respond to feedback. Additionally, you encourage attendees to share their photos and experiences on the pages, creating a sense of community and excitement around the event.
When creating social media pages for your event, it's essential to choose the platforms that are most relevant to your target audience.
For example, if your event is aimed at professionals, LinkedIn may be a better choice than Instagram. You should also consider the type of content you'll be sharing and tailor it to each platform.
On the other hand, Instagram is a visual platform, so you'll want to focus on photos and videos, while Twitter is more text-based, so you'll want to focus on short updates and announcements.
2. Swag and Merchandise
Branded swag and merchandise allow attendees to take home a tangible reminder of the event that they can use and wear long after it has ended.
When selecting merchandise, think about what attendees would use and appreciate. Some popular choices include t-shirts, hats, tote bags, and water bottles. Consider other items like notebooks, pens, or phone cases. To know more about what swags you can give as an event organiser, read our blog, '35 Best Conference Swag Ideas To Impress Your Event Attendees'.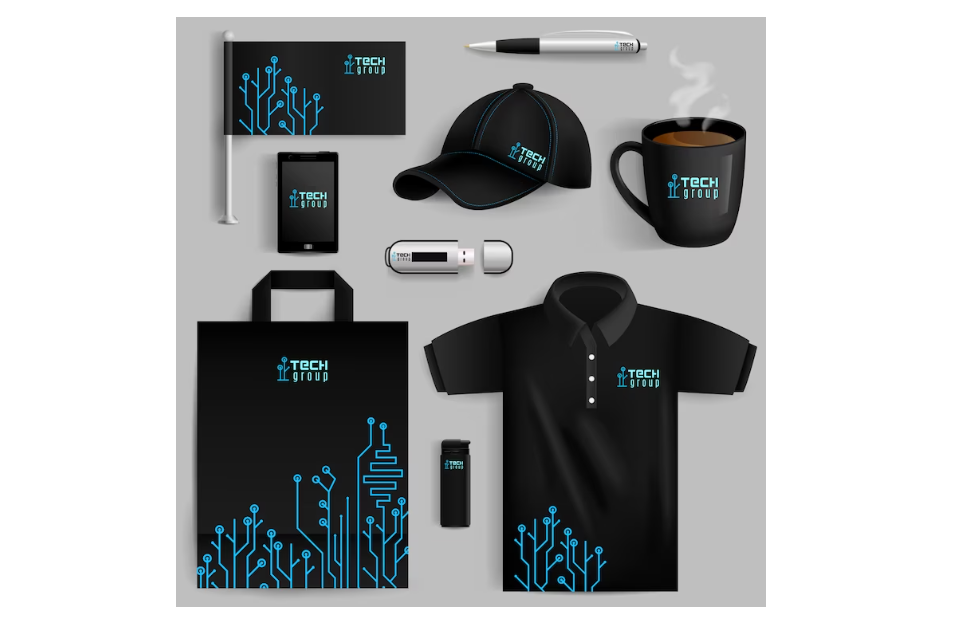 Ensure that the merchandise features the event's logo and colour scheme prominently, as it will help attendees associate the merchandise with the event and reinforce the event's branding. 
Regarding merchandise, quality matters; choose durable and comfortable materials to wear or use. Doing this will ensure that attendees are likelier to keep and use the merchandise long after the event.
3. Sponsorship Integration
Integrating sponsor logos and messaging into the event's branding to create a cohesive experience for attendees is the way to go. This involves creating a seamless connection between the event's brand identity and the sponsors' branding. When done correctly, this integration can elevate the event's atmosphere and help promote the sponsors' products or services.
One of the first steps in integrating sponsor logos and messaging into an event's branding is to ensure that the sponsors' logos are consistent with the event's branding elements, such as the colour scheme, typography, and overall style.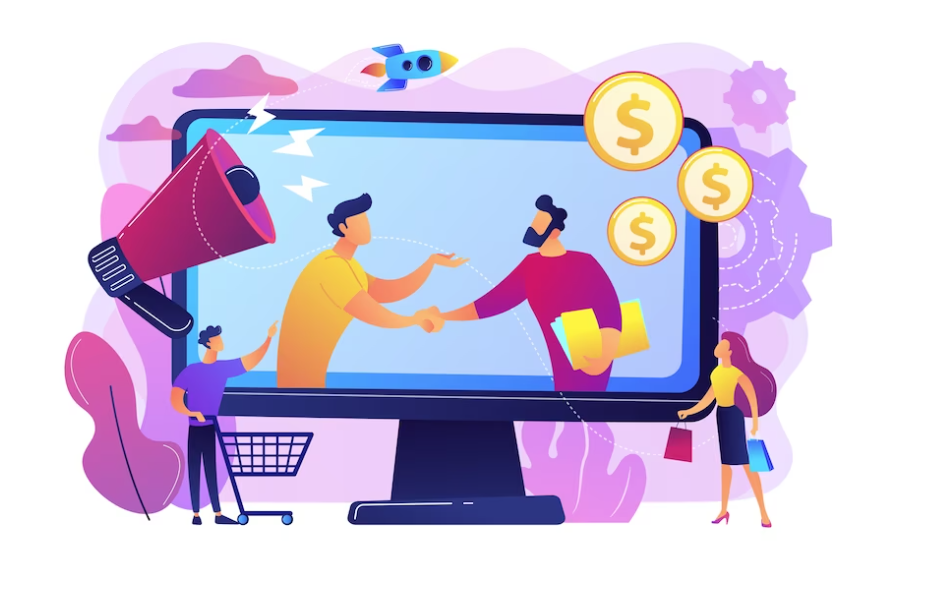 Another critical element is incorporating sponsor messaging into the event's messaging in a way that doesn't feel like an interruption. You can create custom messaging aligning with the event and the sponsor's branding. This messaging should be placed in strategic areas throughout the event, such as signage, digital screens, and promotional materials. It should be clear, concise, and aligned with the event's goals and objectives.
Finally, incorporating sponsors' products or services into the event's branding can create a cohesive experience for attendees through product placement, experiential marketing activations, and other creative methods.
For example, if a sponsor is a beverage company, they could provide branded cups for attendees to use throughout the event or set up a branded bar area to showcase their products.
4. Event Website Design
Creating a website that reflects the event's branding and provides information about the event, such as the schedule, speakers, and registration details, is ideal.
You will have to give special consideration to essential elements, such as colours, fonts, logos, and themes, while designing the event website. You will also need a tagline, a short and impressionable phrase that captures the essence of your event. It should be catchy and relevant to your brand identity that will quickly grab everyone's attention.
At the same time, colours play a significant role in event branding. Choose colours that represent your brand values and message. Use a consistent colour palette throughout your event materials.
Use creative visuals like photos, videos, and animations to engage your audience and reinforce your brand identity.
One example of a great event website design for B2B event branding is the website for the Adobe Summit, an annual conference for digital marketing professionals.
The website has a sleek and modern look that reflects Adobe's brand image. The use of bold typography and high-quality photos helps to convey the event's theme and create an immersive experience for visitors. The website also features a straightforward and easy-to-use navigation menu that makes it easy for users to find the information they need about the event, such as the schedule, speakers, and registration details. 
Additionally, the website includes interactive elements, such as videos and social media feeds, that engage users and encourage them to participate in the event. That said, if you wish to learn about the best conference websites to watch out for in 2023 read our blog, "20 Conference Websites To Watch Out for this Year".
5. Signage and Decorations 
Creating branded signage and decorations that reflect the event's branding and theme, such as banners, posters, and stage backdrops, goes a long way.
One of the critical aspects of creating branded signage and decorations is to ensure that they are consistent with the event's branding and theme. This means using the same colour scheme, fonts, and design elements as the event's promotional materials, such as flyers, invitations, and social media graphics. By maintaining this consistency, you can reinforce the event's branding and make it more memorable for attendees.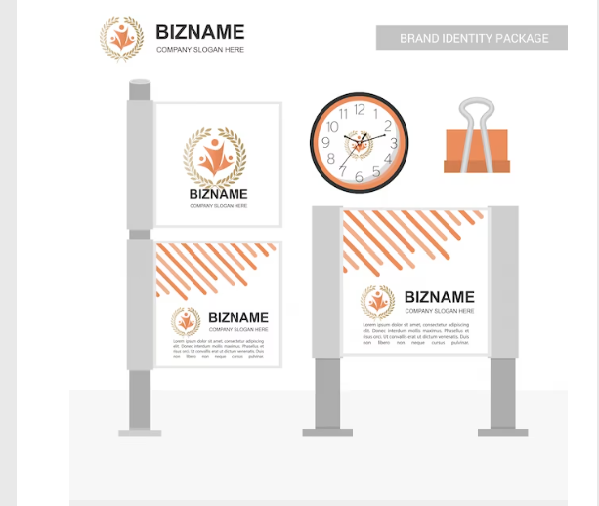 When it comes to specific types of signage and decorations, there are several options to consider.
Banners are a popular choice for events as they can be displayed prominently and are easily visible from a distance. They can highlight critical sponsors, promote the event's theme, or provide directions to different venue areas.
Posters can also effectively promote specific aspects of the event, such as featured speakers or performances.
Stage backdrops are another critical element of event signage and decorations, as they provide a visual focal point for attendees and can help to set the tone for the event. These can be customised with branded graphics, logos, or images that reflect the event's theme.
Lighting and other special effects can also enhance the backdrop and create a more immersive experience for attendees.
Other types of signage and decorations include floor graphics, directional signs, and branded props or photo backdrops. These can enhance the event's overall atmosphere and make it more engaging and memorable for attendees.
6. Email Marketing
Email marketing is a crucial component of event promotion, and it's no surprise that most event marketers consider it the most effective channel. With email, you can directly connect with potential attendees, sponsors, speakers, and partners.
Once they've registered for your event, email becomes the primary way to keep them informed and updated.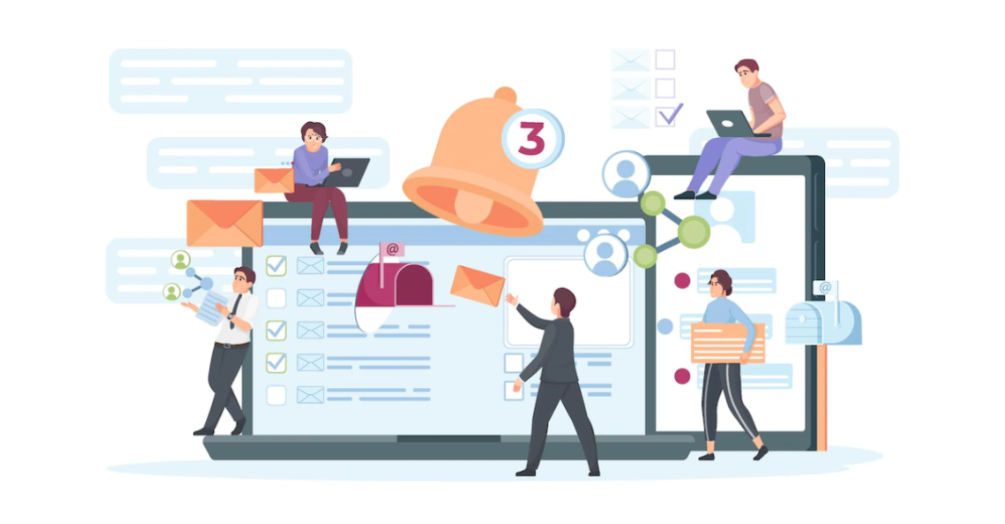 To ensure that your event branding is prominent, it's essential to incorporate your brand colours, fonts, logos, and themes into your email marketing design, just as you would on your event website.
Dreamforce is a brand synonymous with on-brand event email outreach, and its team is considered among the best in the industry. As one of the world's most significant marketing events, Dreamforce has established a unique identity that sets it apart from others in the space.

Although Salesforce, a cloud-based software company, produces the event, Dreamforce has worked diligently to make it a distinctive brand in its own right.
7. Event Apps 
Event apps can be an excellent tool for event branding. One of the most important ways to use an event app for branding is by customising the app to reflect your event brand. You can customise the colour scheme, logos, and branding elements to match your event branding.
You can also use event apps for branding by personalising the user experience. You can use attendee data to create personalised experiences for each attendee, including targeted messaging, personalised agendas, and personalized recommendations.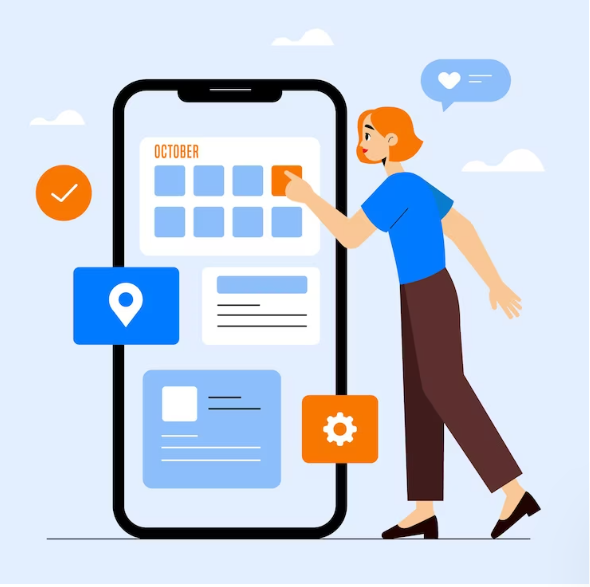 Gathering feedback and survey responses from attendees can help you improve your event and enhance your brand. You can use your event app to collect feedback and survey responses and use this data to improve your future events and strengthen your brand.
You can also use your event app to create a game or scavenger hunt that incorporates your event branding and encourages attendees to engage with your brand.
II.) On-Site Event Branding
Events provide a unique opportunity for brands to showcase their identity and create a lasting impression on attendees. Whether you're hosting the event or simply attending, it's essential to incorporate your branding in a way that aligns with your overall strategy.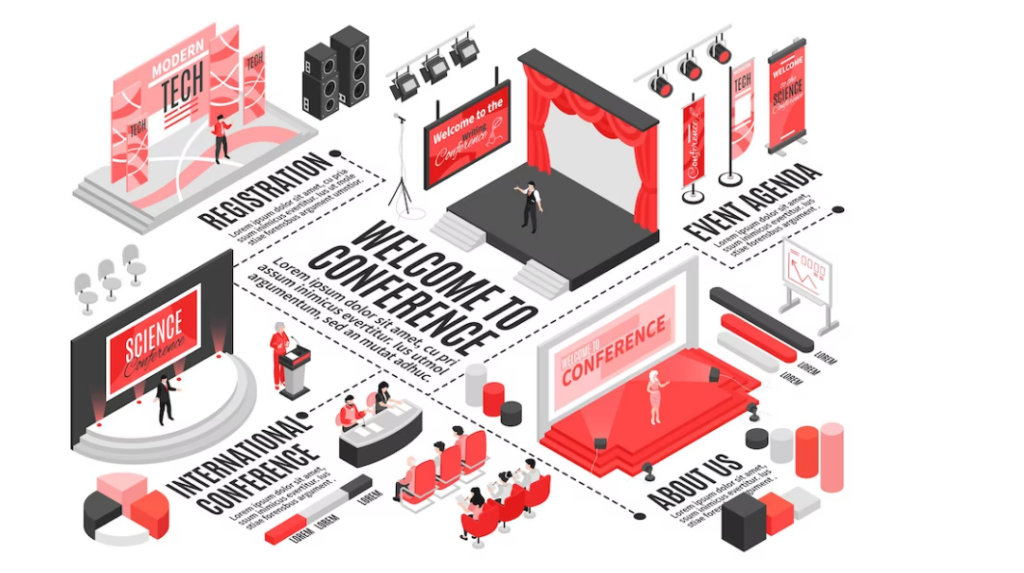 While there may be some differences in how you represent your brand depending on your role at the event, certain elements will remain consistent. For example, your event booth, banners, and promotional items can all be used to reinforce your brand's message and image.
 However, the true power of branding at events lies in the overall event design. By strategically incorporating your branding into the event experience, you can create a memorable and impactful experience for attendees that resonates with your brand long after the event has ended.
1. Event Design
When you're in charge of hosting your event, you hold the power to showcase your brand through every aspect of the event design. This presents a fantastic opportunity to communicate your brand message effectively.  Although specific event types, such as conferences and roadshows, may suggest particular design approaches, the overall design of your event should align with both your company and event brands. In other words, the design should reflect the essence of your brand and the event's purpose, regardless of the event type.
2) Event Personalisation
When crafting your event brand, it's crucial to consider the needs and desires of your target audience. An effective way to achieve this is through event personalisation, which involves tailoring the experience to each attendee's unique preferences. 
To get started, think about your audience's motivations, what they hope to gain from attending your event, and who they want to connect with. Additionally, consider which content and speakers will be the most compelling for your attendees.
Once you consider these factors, you can create an event that is both authentic and engaging for your audience.
3) Brand Partnerships
These events can be an effective strategy for businesses looking to establish relationships with partner companies, increase brand awareness, and expand into new markets or reach potential clients. Here are two main approaches to brand partnership events: co-hosted events and sponsorships.
With co-hosted events, partners work closely together to plan, promote, and execute the event. Meanwhile, B2B companies often sponsor events to gain access to attendees and exposure to new market segments.

Event sponsorships offer several benefits, such as increased credibility, additional resources, and a bolstered budget for the event organiser.
Sponsoring an event also allows for more flexibility compared to hosting an event. B2B companies can typically focus on a specific event activation or booth while the event organiser manages the logistics, agenda, and registration for attendees. However, it's essential to balance the sponsored content with your content to ensure that it aligns with your brand and marketing goals.
Brand partnership events are a helpful tool for businesses looking to expand their reach and establish valuable partnerships. Whether you choose to co-host an event or sponsor one, it's crucial to carefully consider your goals, resources, and marketing strategy to ensure a successful event.
d) If You're Not The Host: Even if you're not the host of an event, you can still leverage your branding power through your booth and its surroundings. While you are not likely to control the entire event, you can control the design elements of your booth, such as fonts, colours, logos, and themes, which can impact your brand. 
However, your choice of additional elements, such as digital signage, touch screens, furniture, TV screens, laptop displays, and swag arrangements, can enhance your on-site brand. Maximising your space is critical to making the most of your branding opportunities, so be strategic with your choices.
Event Branding Trends To Watch Out For in 2023
Here are a few current event branding trends that may continue to be popular in 2023 based on the current trajectory.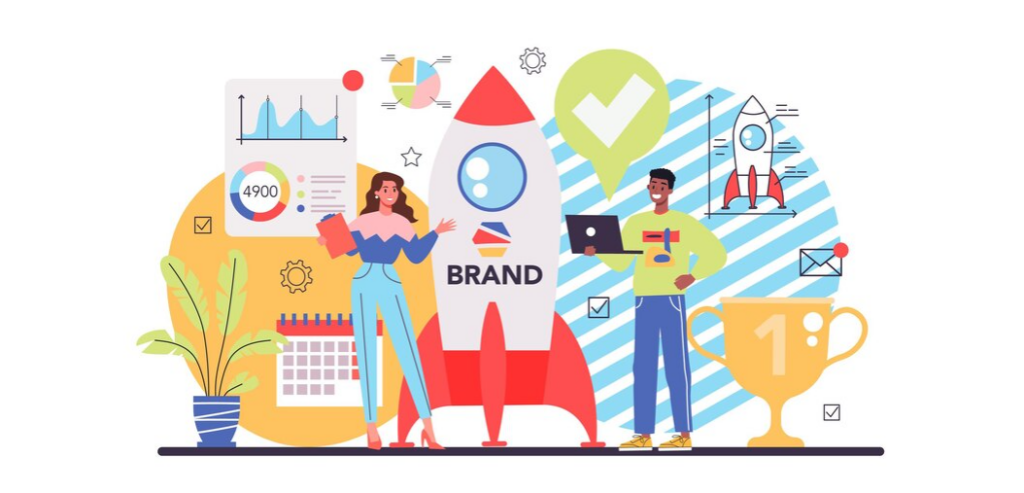 Sustainability: More and more brands are embracing sustainable practices, likely to continue in the event industry. Event organisers will seek to reduce waste and carbon footprint, incorporate eco-friendly materials and technologies, and communicate their sustainability efforts to attendees.

Personalisation: Customisation and personalisation have been popular for a while, but with the increasing use of data and technology, event branding will become even more personalised in 2023. Brands will use attendee data to create tailored experiences, personalised messaging, and targeted marketing campaigns.

Immersive experiences: Brands will continue to create immersive experiences that engage the senses and create memorable experiences for attendees. Technologies such as virtual and augmented reality will be used to create interactive experiences that transport attendees to new worlds.

Inclusivity and diversity: Brands will become more aware of the importance of diversity and inclusivity in their events. This will lead to more diverse representation in branding materials, more inclusive messaging, and a focus on creating safe and welcoming environments for all attendees.

Hybrid events: With the rise of virtual and hybrid events due to the COVID-19 pandemic, this trend will likely continue in 2023. Brands will need to create engaging experiences for both virtual and in-person attendees, leveraging technologies that allow for interaction and participation from anywhere in the world.

Social media integration: Social media has become an integral part of event branding, and this trend will likely continue in 2023. Brands will use social media platforms to promote their events, engage with attendees, and create shareable content that extends the reach of their brand beyond the event itself.

Interactive branding: Interactive branding will continue to be popular in 2023, with brands creating experiences that allow attendees to interact with their brand in new and engaging ways. This could include interactive displays, gamification, and other activities encouraging participation and engagement.
Key Takeaway
Effective event branding is a crucial aspect of event planning that can have a significant impact on the success of your event.

By understanding the key elements of event branding, such as defining your event's purpose, creating a consistent visual identity, leveraging social media and other marketing channels, and providing a memorable experience for attendees, you can create a strong brand that stays with your target audience and helps you achieve your goals.

By investing the time and resources necessary to develop and implement a comprehensive event branding strategy, you can set your event apart from the competition, build a loyal following, and establish your organisation as a leader in your industry.
You can use Eventible, an online platform that offers tools and services to help event organisers plan, promote, and manage their events to provide a range of tools and services that can help you promote your brand and create a strong brand identity for your event.

These tools can be used to incorporate your brand messaging and visuals throughout the event planning process and can help create a memorable and impactful event that leaves a long-lasting impression on your attendees.