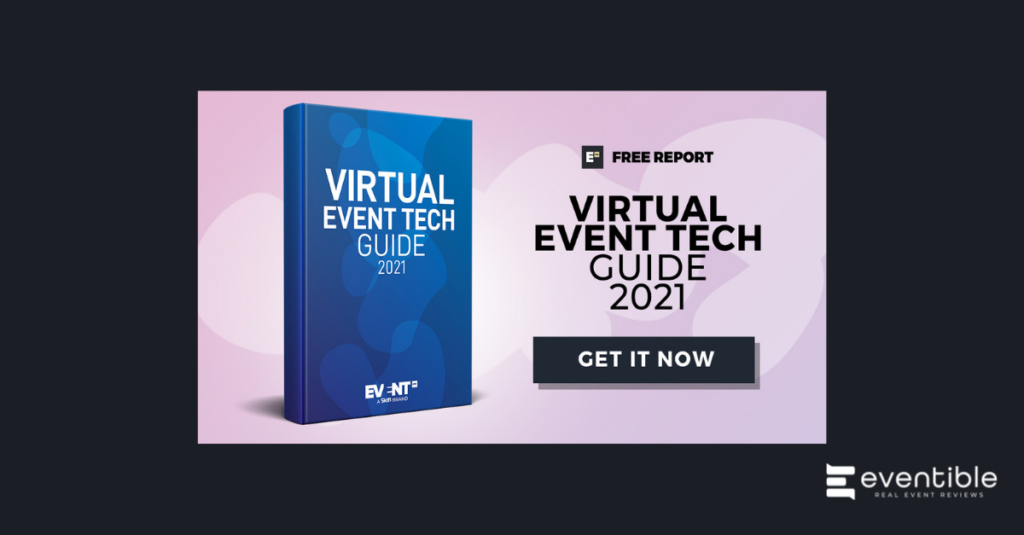 Eventible sighted on 'The Virtual Event Tech Guide 2021,' by EventMB
Tuesday 13th July 2021: Eventible is thrilled to be mentioned on EventMB's comprehensive report – 'The Virtual Event Tech Guide 2021.'The report focuses on the virtual event technology landscape, trends within the sector, statistical data and insights from leaders from the industry.
Eventible is focused on the industry B2B events sector, and offers its users first-hand reviews on B2B industry events that take place virtually or in person world over.
So why wait? To grab your copy of the report, click here.