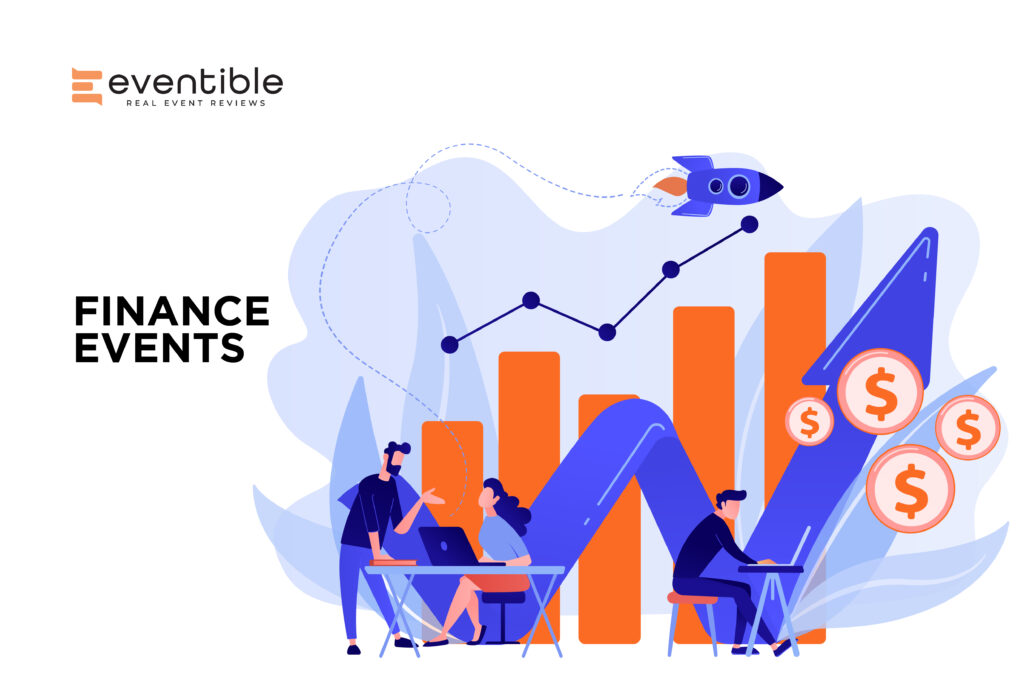 Eventible's Top Finance Events For October 2021
Date: 5th and 6th October
Event Type: In-person
This season, The Trading Show Chicago invites all industry professionals on a 2-day excursion at Navy Pier, Chicago, IL. This year, The Trading Show will not only discuss AI and Crypto within the space but also, all about Data, HPC, algorithms, management. With the help of various speaker sessions, roundtable talks, and multiple keynote speakers like Robert Materazzi, Chief Executive Officer, Lukka, Colleen Sullivan, Partner In CMT Digital Holdings Llc, CMT Capital Markets Trading, and many more. The Trading Show aims to evolve its attendees with the current times and give them a space to connect, collaborate and share with other peers.
Date: 11th – 14th October
Event Type: Virtual
SIBOS 2021 brings to you a transformed version of their annual event, this time on an online platform. At this 4-day conference, SIBOS will be addressing themes such as Recharging Global Finance, sustainability in financial services, integration of cutting edge technology within the space, acceleration of digital adoption due to the pandemic, and so on. With a systematic schedule for various panels, spotlight sessions, debates, keynotes, training sessions, and more…SIBOS aims to showcase their transformation and evolve their attendees alongside.
NY Empire FinTech Conference 2021
Date: 19th October
Event Type: In-person
Empire FinTech calls out to all startups and entrepreneurs, providing them with a platform to showcase their talents, products, and services to investors and service providers. Not only it's a great event for startups but also for other industry professionals as they will be going through various sessions like fireside chats, panels, startup demos, keynotes, podcasts featuring Scarlett Sieber, Money20/20 & Tech Tuesday, Zach Anderson Pettet, For FinTech's Sake and many more.
RMA Annual Risk Management Conference 2021
Date: 25th – 28th October
Event Type: Virtual

Annual Risk Management Virtual Conference brings together a themed session i.e. "ADVANCE". On this theme, sessions such as keynotes, panels, speaker sessions are specially curated to help risk professionals in the banking industry get an advanced view of emerging risks and actionable content to help them advance their understanding of today's challenges. At this 4-day conference, some of the speaker topics are…Digitalization – Where to Go from Here? Ransomware – Dealing with Threats to You and Your Clients, Change Management 2022 and Beyond, and more.