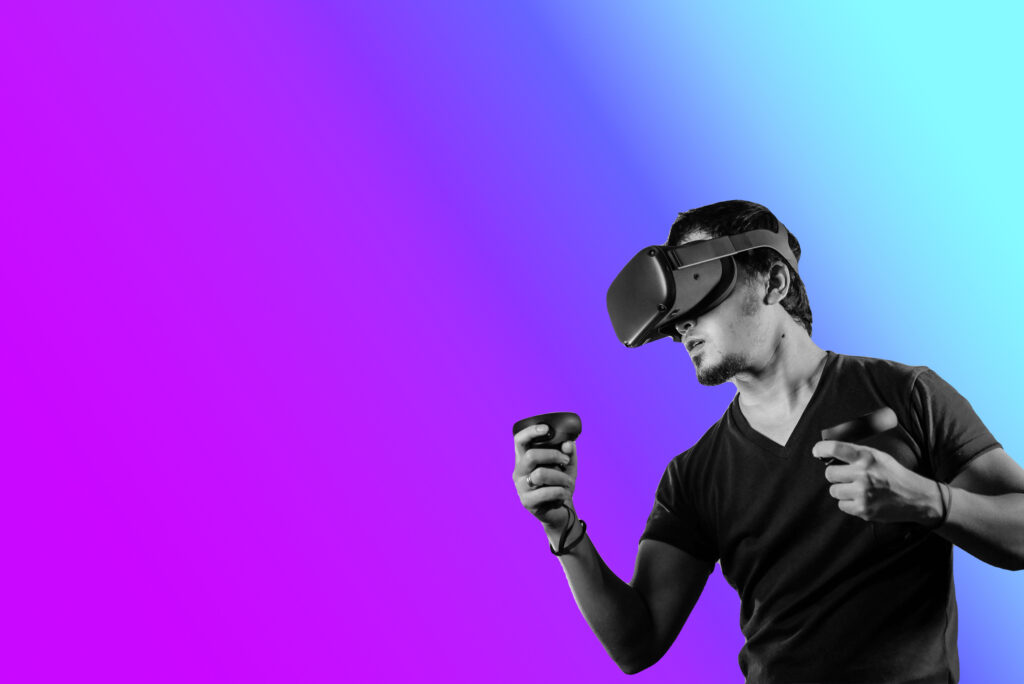 The success of an event is about more than just garnering maximum participation from attendees. It's about leaving the event participants with an experience they can never forget-one that gives them a reason to return again and again. Experiential marketing helps with that. While an astonishing number of people haven't heard of the concept, experiential marketing has recently gained much momentum, ranking as one of the top five (5) event marketing strategies.
Also, about 65% of brands say it significantly drove massive sales. So what is experiential marketing, and what are the different ways in which brands have used it effectively? Let's find out.
If you are a B2B event marketer who is planning your next event, this article will provide you with practical examples of applying experiential marketing strategies while planning an event. So let's get started.
Table of Content
What is Experiential Marketing?
Experiential marketing is an event marketing strategy that delivers unique experiences that customers love and discuss. It creates an intimate relationship with prospects through creative and technologically immersive real-life experiences that boost brand awareness, loyalty, and ROI.
18 Most Effective Experiential Marketing Examples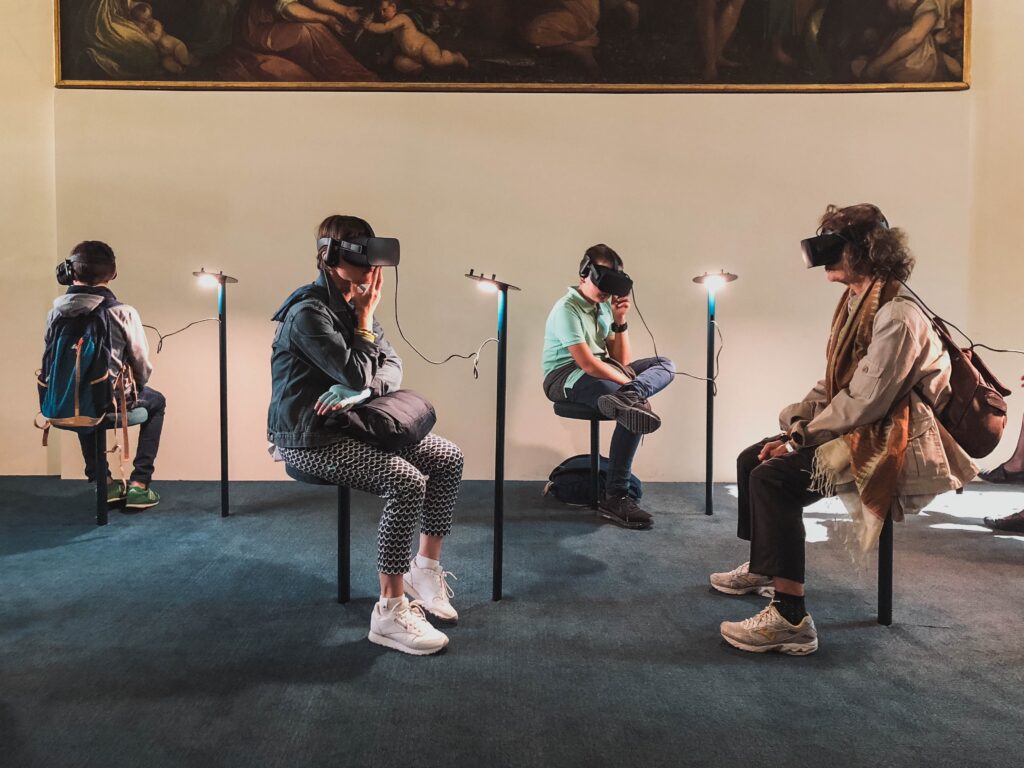 While experiential marketing has been extensively used by B2C event marketers, B2B marketers can also position their brands in a more useful and relevant way with it. While the potential target audience is much smaller in B2B as compared to the B2C event industry, experiential marketing strategies can go a long way in helping B2B event marketers reach a much sizeable proportion of the market with a more customized experience.
Given below are a few experiential marketing examples that, though used for planning B2C events, can inspire B2B event marketers as well, to plan a successful event.
Without further ado, here are our top picks:
Coca-cola Experiential Marketing: Virtual Reality Photo Experience
The FIFA World Cup virtual reality photo experience used a simple star power approach + AR technology to offer an immersive experience for football fans. This can be considered one of the best experiential marketing examples to take ideas from.
Fans could watch Swiss legend Xherdan Shaqiri show off his skills on an AR screen. Virtual Shaqiri then invited them to play alongside him and take a photo that further boosted social media amplification. It also served as a product showcase as brand ambassadors were on the ground to give out Coca-Cola.
Since most users couldn't attend, they jumped on the chance to play with a star, show off their skills and get a photograph with the star athlete.
The Immersive Van Gogh: Digital Immersive Experience
The immersive Van Gogh NYC exhibit art show developed by Italy's renowned digital arts maestro Massimiliano Sicardi has since sold over 2 million tickets across different cities. It combines dramatic narrative and world-class animation to deliver a unique walk-inside experience. This was a once-in-a-lifetime experience that allowed people to feel the beauty of Van Gogh's fantastic post-impressionist paintings. The art show was staged during the covid-19 pandemic and provided a cinematic display that wasn't about mastering Van Gogh but projecting each art piece's emotions.
HBO's Escape Rooms: Brand Activation
Imagine a unique experience that allows you to recreate your favorite TV shows. That's what HBO did. Combining Escape room game themes, HBO played sets from TV shows like Game of Thrones, Veep, and Silicon Valley. The brand activation-styled experiential strategy allowed fans to engage in escape room activities and gave them access to other rooms. It treated HBO fans to an intricate escape room experience that brought TV show characters to life.
Fans could feel, see, smell and experience the scenes with a challenge to spice things up. When you watch the show, you will remember the HBO live event experience and have a different emotional response to the movie.
Domino's Fresher Fair: Brand Activation, Guerilla Marketing & Product Showcases
The Dominos fair combined brand ambassador, Product demo, and spin-the-wheel games to deliver an immersive experience to freshers at Southampton university. Rather than sharing flyers with some fancy sales design, they let freshers experience Domino's pizza's fun side. Gifts in vouchers and branded merchandise were available to ensure that they achieved the campaign goal, which was to boost awareness and revenue.
By incorporating fun games and product demos, Domino's could deliver an emotional feeling of what domino's pizza stands for. So, whenever you remember your fresher week, you will recall the experience.
Ariana Grande & Fortnite Rift Tour: Virtual World Simulation
The metaverse theme experiential marketing strategy combined the existing emotional connection that Fortnite gamers had with their avatar and virtual world simulation to deliver a real-life experience virtually. Users could log in to their consoles and participate in the concert, purchase merchandise, and make the most of the other limited-time-only offers, resulting in a 123% increase in the streaming of her songs.
Ariana Grande had been away for a while, and the anticipation of her return played a vital role in the strategy's success.
Lean Cuisine #weighthis: Guerilla Marketing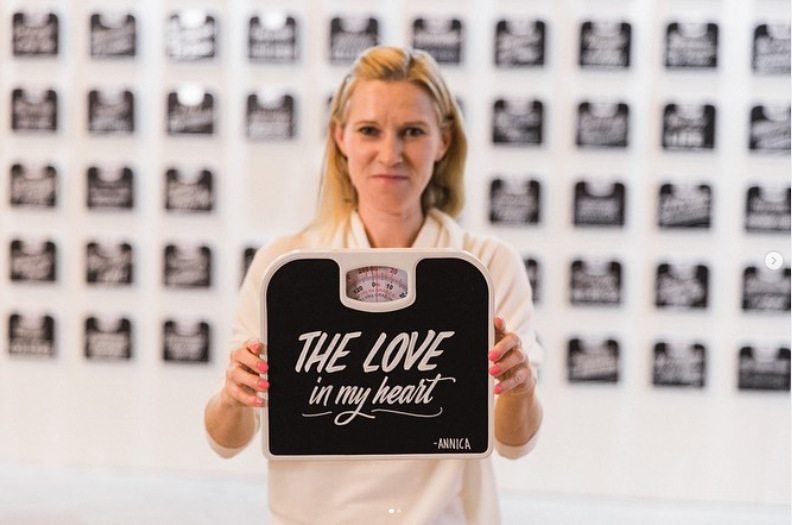 Lean Cuisine is a brand of frozen entrees and dinners that devised the #weighthis experiential marketing strategy to showcase a proper understanding of the target audience and be empathetic to their needs. As part of the campaign, consumers were asked how they preferred to be weighed based on their love for their family, education, or job. Lean Cuisine took a powerful stance on why people should focus on their accomplishments big or small, and what they value the most in life, as compared to measuring their worth as per their weight or body image.
Thus, delivering a feel-good emotion about the showcase made the campaign go viral, making it a huge success.
The #weighthis campaign is a form of guerilla marketing that was focused 100% on delivering an emotional customer experience by taking up a topic/theme that was relevant. This strategy helped the brand reinvent itself. This campaign was an effective example of brand activation as an event marketing strategy that boosts customer interaction, generates brand awareness, establishes lasting relationships with the target audience, and helps evolve customer loyalty.
29 Rooms by Refinery29: Digital Experience
Variety is the secret sauce for the 29 rooms event, which is held yearly. It is one of the best examples of experiential event marketing that has left attendees asking for more every time they attend the event. The "turn it into an art" theme invited attendees to walk into any room and use them to create something fun through immersive and interactive technologies like augmented reality and virtual reality
In one of the rooms, participants had a hands-on experience by putting on boxing gloves to hit punching bags. Each punch produced a different sound that created a symphony setting. In fact, each year the event organizers focus on opening people up to new experiences and creating spaces that are more reflective and introspective.
Sensory satisfaction has always been a significant theme of the show. It also offered a setting for participants to enjoy actual human interaction and built an unforgettable life-like experience around the audience.
David Lloyd's "Run for Your Bun" Café: Guerilla Marketing & Brand Activation
David Lloyd's created a pop-up store experiential marketing campaign inviting guests to complete a 10-minute high-intensity workout as payment for any food or drink they ordered.
The pop-up cafA was placed strategically with high traffic from their target audience, like corporate office areas. The idea behind this strategy was to enable participants to experience ways of leading a healthier lifestyle, which could automatically turn participants into brand ambassadors.
This campaign was a fun, quick, and interactive way to promote the brand's core values. The freebies in exchange for a workout were the primary success indicator because participants could attach an immediate reward to the activity.
Hamleys Pop-up Store: Experiential Retail Installments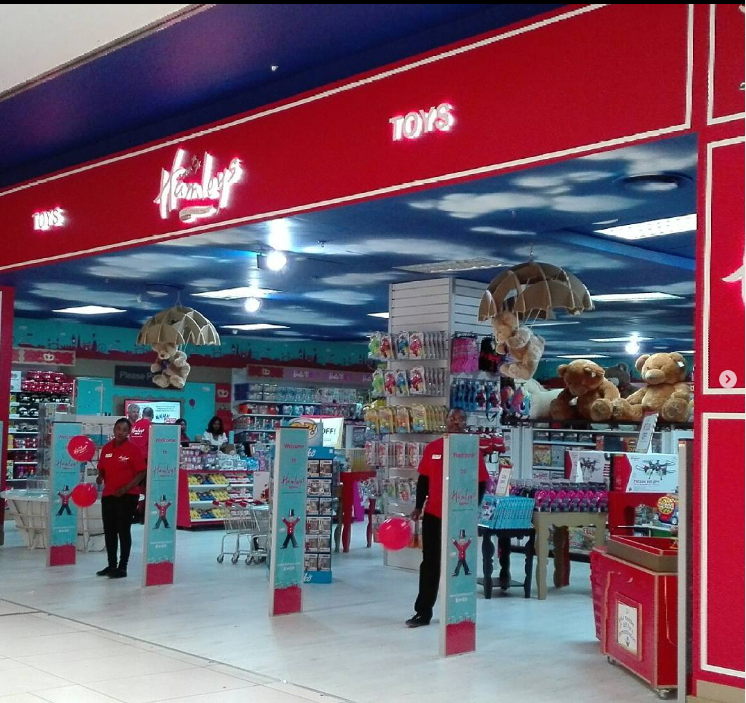 Hamleys used pop-up stores to deliver an immersive experience in the build-up to its Christmas sales. The pop-up store showed up in different locations in London and featured sales, live demos, and unique quizzes.
The brand utilized the one-off experience that pop-up stores offer. For a limited time, customers could experience brand offers through live demonstrations. They also played into the hype around the festive season, and parents searched for the perfect toy to give their kids for Christmas.
"Scoops Ahoy" by Netflix & Baskin RobbinsScoops: Digital Experience
Ahoy gave the Stranger Things fans a physical ice cream parlor from the movie. Fans could interact with the show through augmented reality games to experience the performance on an intimate level.
When translated, the embedded Morse code in select items and commercials gave a phone number (888-273-9252). Fans could then call the number to enter the augmented reality game. It was a full taste and immersive experience with a game twist that made it even more memorable.
Stranger Things has a large fan base, with many teenagers. Recreating scenes from the show played into the fans' secret wishes to experience the movie from a more personal level.
VR Space Projection Helmets: Virtual Reality Immersive Experience
In the build-up to the release of its new show, One Strange Rock, National Geographic launched a campaign that used VR elements to deliver an immersive space experience.
A VR space-projecting helmet was designed for viewers to experience space through the lens of an astronaut. The immersive experiential marketing campaign soon became popular, with many awards to show for its brilliance.
Delivering the experience from an astronaut's perspective established the credibility and authenticity of the product using the expert touch. It also gave life to many viewers' dreams of seeing space.
The Gatorade Combine: Brand Activation
Gatorade combine is a classic implementation of a brand experiential marketing campaign that invited attendees to test their athletic skills. The campaign gave attendees an experiential feel of what it would be like to try out as a professional athlete. The show featured jump stations, flexibility challenges, and reflex tests. At the end of each session, attendees could use the knowledge to improve their fitness.
Gatorade combines real-world fitness insights and 100% accurate results to help participants improve their fitness
Travis Scott & Fortnite: Virtual Immersive Digital Experience
The astronomical concert used a revolving virtual space that transformed for 10 minutes to give attendees an immersive experience. Attendees could fly, swim and float during the show. Epic built a stage on the Fortnite virtual map with a 200 ft version of Travis stomping around while he performed selected songs for the over 12 million concert attendees and pulled in over $20 million.
Gamers are primarily on their console with limited social interaction. The collaboration allowed them to experience a live event without breaking their routine and stay within a familiar environment.
Doc Mcstuffin Check-up: Brand Activation Experiential Marketing Example
Disney organized the Doc Mcstuffins check-up clinic roadshow to build awareness for the upcoming season. The show traveled to over 20 towns nationwide. Kids were invited to role-play Doc Mcstuffins to diagnose the "Big Ted" ouchie system. Also, each clinic had waiting rooms, and kids could enjoy clips, stretches, music, and videos from the show. The kids also got a Doc Mcstuffins certificate and distributed money-off coupons at selected stores.
Kids love role-playing; the showcase gave them an interactive way to play their favorite character and experience the show up close.
The Budweiser Beer Garage: Digital Experiential Marketing Example
Attendees wore virtual reality headsets combined with different sensory experiential elements to experience brewing their favorite beer in a 4D showcase.
For example, in the refrigerator, cold air was blown into the room to give attendees an experience of how it feels. Other subsections of the brewing plants also had their elements represented, like heat in the boiler room and jars of hops in the hops room.
The perfect campaign was a behind-the-scenes experience without the dangers of a real live tour. The end goal helped build credibility and familiarity with the brand's story.
Misereor's "social swipe" Billboard: Brand Activation
The social swipe campaign invited residents to donate to a cause that Misereor supports. The Billboard was in public areas with a credit card scanning feature embedded. Participants could see static messages, and the screen display changed when they swiped their card to donate. The show changed to either a slice of bread representing the "fight against hunger" or tied hands free, contributing to their fight against wrongful imprisonment.
Participants could experience the brand and get a feel of what their donation was going towards, thus creating an emotional connection.
Red Bull Stratos Stunt: Stunts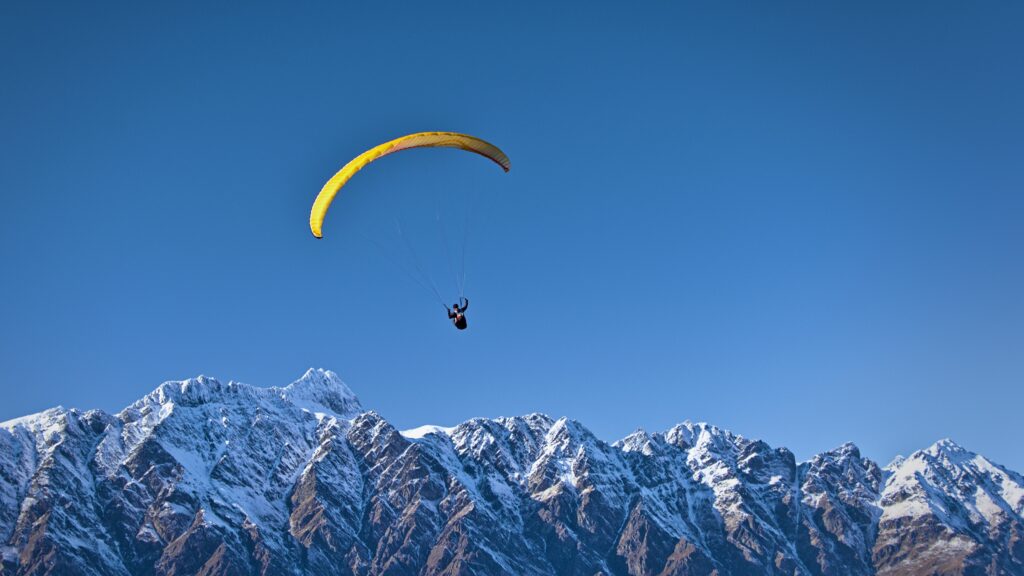 The Stratos stunt is by far the most daring experiential marketing campaign ever. Red Bull went all out and crazy on this one. Red Bull sent professional skydiver Felix Baumgartner into the stratosphere to set a world record for the highest parachute jump. The stunt video campaign gained over 4 million worldwide views and allowed viewers to experience the brand story of Red Bull.
Red Bull has always been known for extreme sports. The stunt was an illustration of how far daring can go.
Google Disney World Playground: Brand Activation & Event Marketing
The cinematic setup used detailed narrative, interactive, and animatronic technology to illustrate "the ride" experience of how Google Assistant can help manage a busy life. The ride playground featured a café, programming studio, device gallery, and other brand experiences from Google and partners. At the end of the ride, attendees could see photos on a large screen, which they could copy to their mobile phones and share online. They could also redeem a free home hub from the online Google store.
Selling technology is often difficult. The fun, interactive way allowed prospects to feel, see, and hear how technology can improve life. Rather than reading a boring voucher, Google delivered a walkthrough showcase.
Different Types of Experiential Marketing & Key Takeaways for B2B Marketers
The aforementioned examples all showcase the different types of experiential marketing such as :
Guerrilla marketing
Brand Activation
Retail installments
Stunts
Digitally Immersive experiences (Augmented & Virtual Reality)
Guerilla Marketing: Guerilla Marketing is a type of experiential marketing that approaches your brand's marketing campaign unconventionally in order to bolster sales of a brand or product. Event marketers have to be very cautious in employing this experiential marketing strategy in planning their events as it usually conveys a social message that can either inspire or instigate your audience.

If done well, it has the potential to positively impact a large audience and turn into a positive movement. A case in point is the Lean Cuisine #weighthis marketing campaign mentioned above.
Brand Activation: This type of experiential marketing is all about creating events, experiences, or interactions that establish enduring emotional connections between a brand and its target audience. To explain this better, if a consumer is physically engaging with a brand in any particular way, you know he/she is engaging in brand activation.

Typically, these activations are of a certain event or marketing campaign, which is aimed at creating brand awareness and association with the audience. Experiential marketing is displaying the brand to the consumer in an exciting way. A case in point is the Misereor's "social swipe" Billboard example mentioned above.
Digital Experience (Augmented or Virtual Reality): Digital experience is perhaps the most widely used type of experiential marketing strategy, as it's seen even in the examples given above. Experiential marketing makes use of augmented and virtual reality to create real-life experiences and enhance attendee/customer satisfaction.

While VR creates an entirely immersive or interactive environment, AR creates a real-life environment. To put it simply, VR users move around and interact in a completely fictional world, while AR users are in connection with the real world.

The creative potential of AR and VR in experiential marketing is endless, which means that one can dabble with virtually limitless possibilities to make their event campaign the best. With the help of both, B2B marketers can pivot their efforts and deliver a fully virtual and digital experience that will leave the audience with an experience of being at the live event in person.

For instance, with the help of Web AR, B2B audiences can have hands-on experiences of visiting a virtual booth, connecting with the brand, and engaging with the varied interactive sessions from the comfort of their homes. With the help of augmented reality, the exhibitors or companies can effortlessly demonstrate an entire product line or technology to the attendees through a 3-D interactive experience in real space without having to physically manufacture samples. The immersive and interactive features of AR or VR can maximize user experience and help the B2B marketer pull off a successful event. Now do you understand why VR and AR marketing strategies are perhaps the most common experiential marketing examples out there for you take cues from?

Retail Installments: Retail installment is an important branch of experiential marketing. Experiential retail, as it's commonly called, is the process of creating unforgettable shopping experiences for customers. This is a great way to invite customers to experience the brand in person. Due to increasing competition between the brands, it goes without saying that brands are constantly looking for ways to stand out. The aforementioned Hamley's Pop-Up Store is one of the perfect experiential marketing examples in this category.
Stunts: As the name suggests, a stunt is a marketing stunt, which is actually a planned event that is orchestrated to garner a lot of attention in the media and among your target audience. In the aforementioned Red Bull Stratos event, sending professional skydiver Felix Baumgartner into the stratosphere to set a world record for the highest parachute jump was a marketing stunt to get people talking about the brand.
Why Experiential Events Should Be Part of Your B2B Marketing Strategy?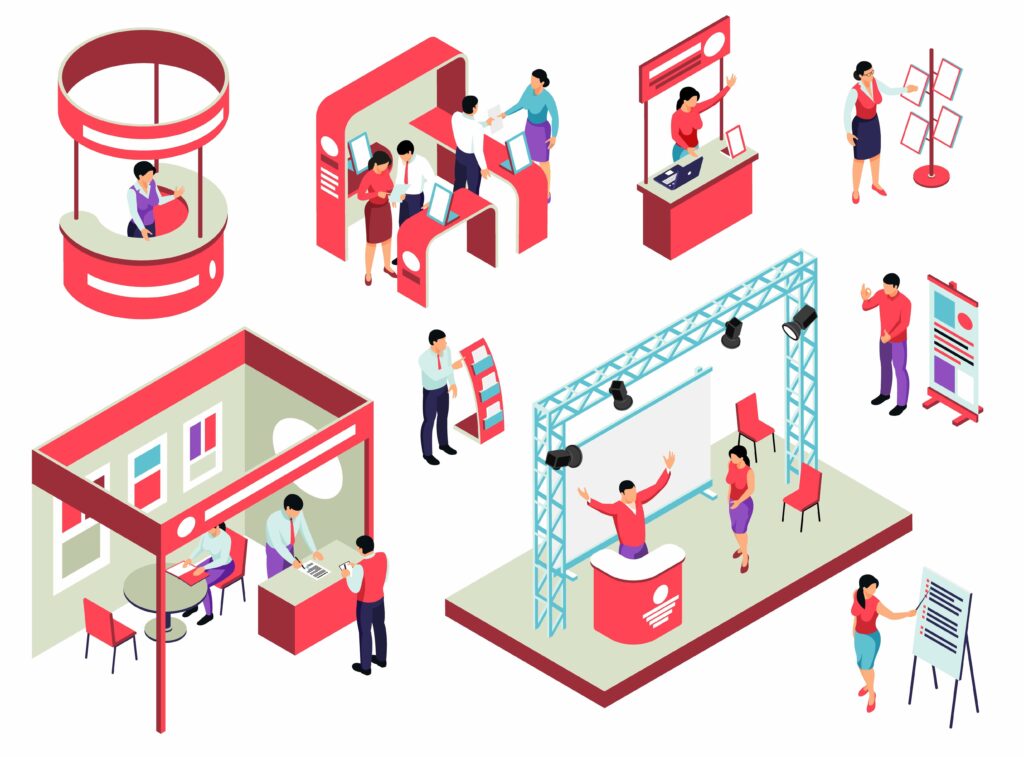 At its core, experiential marketing uses unconventional experiential elements to trigger an emotional connection that satisfies and builds brand loyalty. However, there are other benefits that it brings. For example, attendees at experiential events are likely to share content and reviews online – on social media and review websites that are going to get people talking about the brand, improve their experience, and increase their participation in the events in the following year.
Speaking about the importance of experiential marketing in B2B events, Rachel Russel, Assistant Director of Field Marketing at EY told Eventible that it has helped her tremendously in her B2B career. "Executives have many competing options for their time. If you want key targets to attend an event, it's imperative to create a memorable experience that builds positive brand association."
Furthermore, she added that merely hosting an event doesn't alone guarantee an increase in attendance. Speaking about her own experience she said,
"Consider what event enhancements or desirable locations would motivate you to attend. I hold an annual black-tie gala for the EY Entrepreneur Of The Year Greater Los Angeles Awards at the Beverly Hilton, an iconic landmark known for hosting the Golden Globes. In the past, I have organized B2B events for Deloitte at the Aquarium of the Pacific with penguins and a jellyfish touch tank as unique event enhancements. For one, a Walmart-backed fintech unicorn, I planned a reception at the ARIA Resort, during which executives customized Nike sneakers and the shoes were shipped to their homes following the event. These experiential elements significantly influence the success of a B2B event marketing campaign."

Rachel Russel, Assistant Director of Field Marketing at Ernst & Young
A recent survey showed that a good brand experience often leads to an 85% purchase intention and a 4:1 ROI for events. This year, Salesforce combined brand elements like climate-friendly meals and other experiential events to deliver an outstanding Dreamforce 2022 event with about 40, 000 attendees. On the other hand, Inbound 2022 saw brands delivering unique experiences with NFT technology through rewards and gamification.
You can read reviews on Experiential marketing on Eventible below. Using a tool like Eventible, event marketers can manage event reviews and get badges and necessary insights to organize immersive experience events.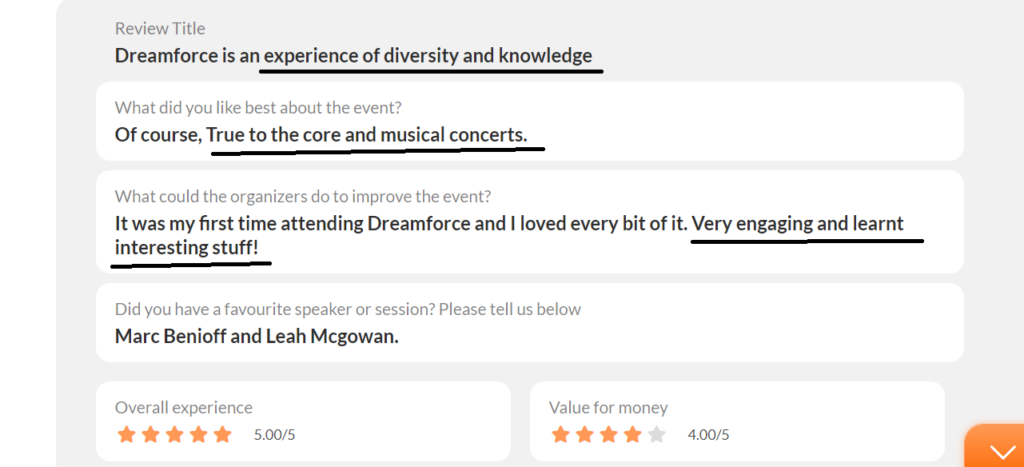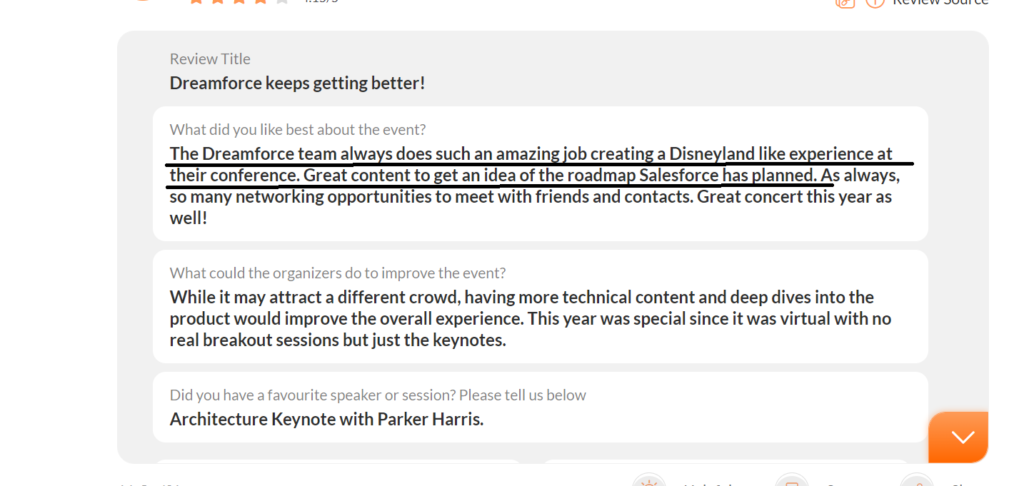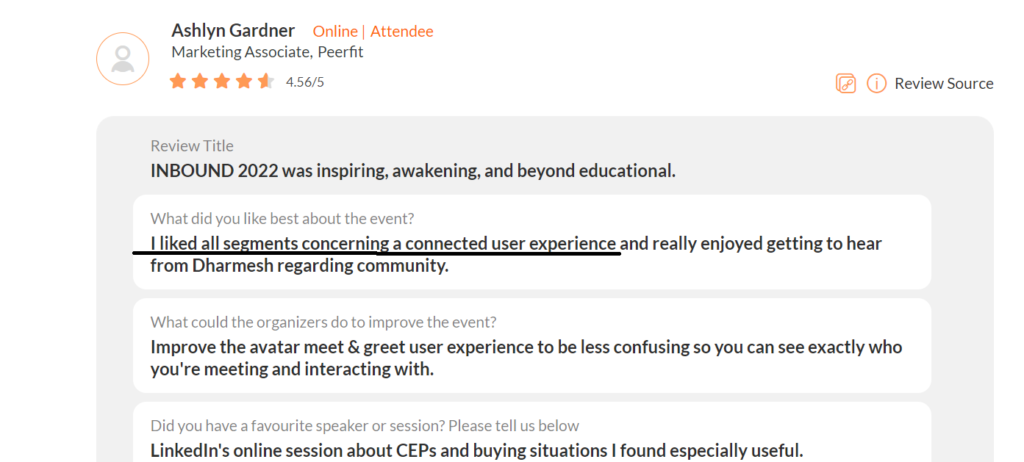 To read Dreamforce's event reviews click here, and for Inbound 2022, click here.
Eventible is the world's first review platform for B2B events. It collects reviews from attendees, speakers, and sponsors, and taps into social proof, allowing potential attendees to make informed participation decisions, and event organizers to use all of the social proof (thus collected) to grow their event brands.
Experiential marketing: Key Takeaway
The success of events today relies on the experience it delivers to consumers. By delivering a memorable experience, brands attract, nurture, and build solid brand loyalty. We hope that these experiential marketing examples have given you a nudge to start planning your next even in the right direction.
Eventible is an event review website that serves as an event review tool for event marketers. Use Eventible to manage attendee reviews, identify growth opportunities, and get creative ideas for experiential marketing to skyrocket your business revenue.
Sign up to get started.