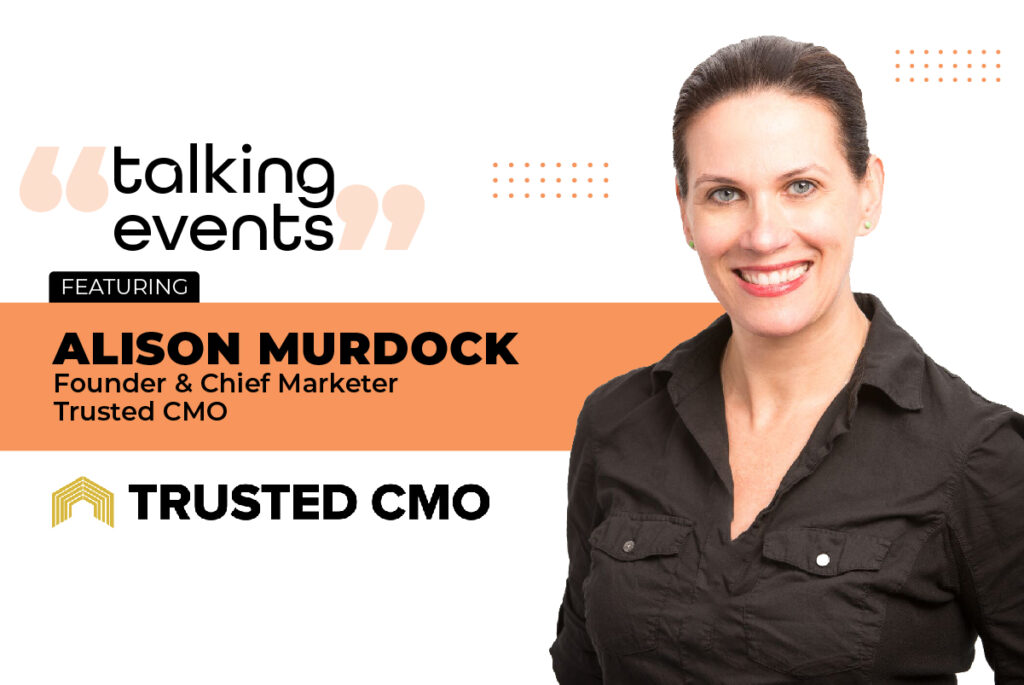 Talking events with Alison Murdock, Founder & Chief Marketer, TrustedCMO
Alison you've been through the rough & tumble of the marketing world, tell us about your most memorable stints – and what was the trigger for setting up TrustedCMO?
I began my career in media – as a writer and then eventually in the technology events space. Without citing my exact age, my career pre-dates the web as we know it, TechCrunch, and smartphones. I have been both a marketer and an entrepreneur. One of my most memorable career moments was as a co-founder and president of Dealmaker Media which produced a series called Under the Radar. Under the Radar was the first startup five-minute launch showcase with judges! We started it in 2003 as a counter to the 15-min VC pitch and the pricey Demo conference. Under the Radar showcased more than 225 companies (Marketo, Heroku, MobileIron, Box, New Relic, Pandora, LinkedIn to name a few…). And 71% of the companies we featured raised funding that year, and at least 8 had successful IPOs.
In your early career years, you had two major stints in the events industry with Softbank and Red Herring. Besides the extensive use of technology, what are some of the major changes you see in the events industry today compared to 20 years ago? Do good speakers and good programming relevant to the audience still trump everything else?
Well, virtual events are new development, and they've been tried before. Most marketers hated them, but now, out of necessity, we've had to make that audience experience much better. Everyone knows Hopin, Bizzabo, but I'm bullish on new entrants like Goldcast.io which is tackling the field events use really well. And yes, content and speaker are still among the most relevant drivers, but in the virtual, visual world that we're in now, experience in a virtual event (interactions, communications, brand) are super important.
How has your own experience with events guide the strategy you help start-ups and early growth companies create? And now that virtual events have negated the need for extensive resources that an in-person event might consume – would you advise your clients to be more bullish about organizing events?
Well, events are quite powerful lead drivers, but a startup has to want to do them and be committed to the idea. Some founders I work with are still trying to wrap their heads around marketing as a thing, and for those, I would push them off the idea until I felt it was the right time. Events are an incredible amount of work, and personally, I hope I never have to run another one!
On the plus side, with virtual events, the opportunity to get a lot more attendees and data on attendees is enormous! You don't always get that kind of insight with live events.
As you know, our start-up Eventible.com is a review platform for B2B events – in the times we live in today, where we can read reviews for our software products, service providers, Uber drivers, hotels, restaurants etc. – do you think event reviews will become indispensable for potential attendees in making event participation decisions? Or for speakers and sponsors to see what their peers are doing and then use the data points to inform their own decision making?
Yes, third-party reviews are great help for all types of attendees and can certainly help with planning and logistics.
Finally, Alison, tell us about your favorite book from the last year and what made it so special?
In 2020, I did a lot more reading – less going out, I guess. Honestly, I don't read a lot of business books for fun (I skim them though). Instead, I plowed through a few John Le Carré books about spies.