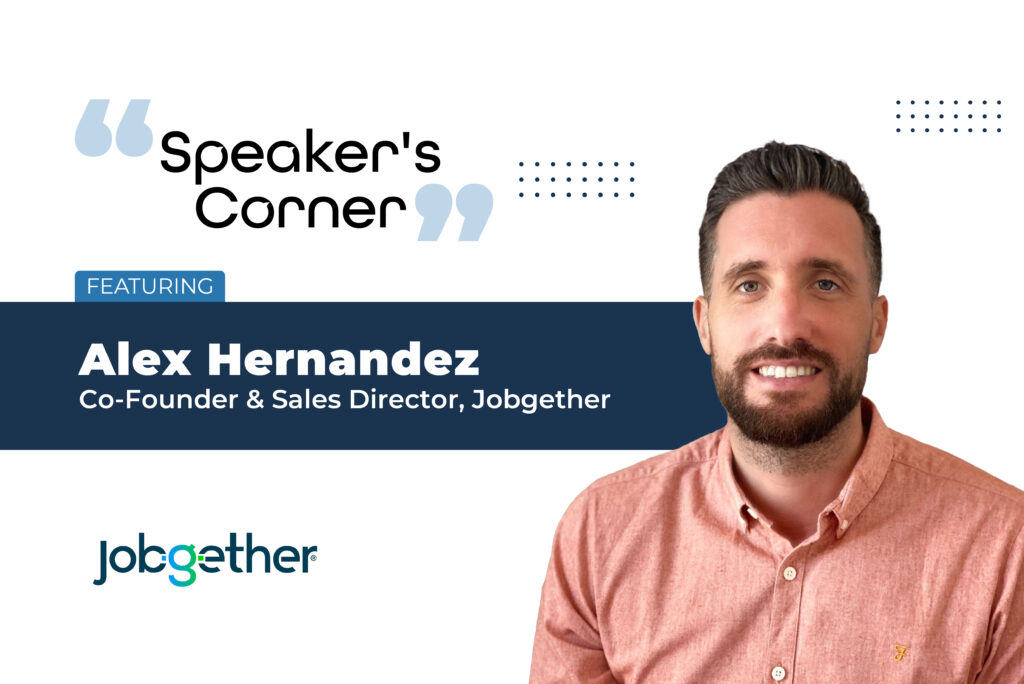 Tell me about Jobgether, its work and projects
Jobgether is a global job search engine dedicated to flexible work. Our mission is to help talents find a job matching their lifestyle.
We have launched the platform in June 2022 and we are already seeing strong traffic globally of talents looking for more flexibility at work. Companies like PandaDoc, Deel, Hubspot or Doctolib are already using our platform to attract more talents globally.
What are the challenges in the industry you operate in?  
The recruitment industry is a strong and big market and a lot of actors want their piece of the pie.
However, most recruitment businesses are traditional headhunters with limitations in terms of scalability and globalization.
We wanted to be global from the beginning and today, we are attracting clients because our value proposition is really different from the rest of the crowd.
How has the COVID-19 pandemic changed the way you go about business? What trends do you see for the future? 
Technically, we cannot say that Covid-19 pandemic has changed the way we go about business because we launched after the pandemic.
However, the Pandemic did 1 good thing. It helped people, and especially managers, switch their mindset about remote work and flexibility in general. And we could launch Jobgether only because the market has matured about this topic of flexibility at work. Today, talents don't want to adapt their lifestyle to their jobs anymore. They want to find a job matching their lifestyle, and this is exactly what we are offering to them.
I believe the future of work will be global, asynchronous, remote and flexible.
And companies which haven't understood it will be struggling to survive.
What is your biggest objective as a speaker?
My main objective as a speaker is to share my learnings and my vision to people. By talking to companies every day with my job, I gained a lot of insights and feedbacks which can be interesting to a lot of people looking for a more flexible work environment.
Could you share with us the points of discussion (the input that you provided) during the panel(s) at the 'VivaTech 2022' Conference? 
I shared 9 trends of what the future of work could look like tomorrow:
75% of workers are looking for hybrid way of working
Asynchronous work is increasing as people are trying to decrease meetings
Airbnb announced this year that the 8000 employees can now work from anywhere, with the same salary
Increase of number of offices in the metaverse
Global mobility and borderless recruitment
The 4-day week
Slashing is becoming the norm
Remote work promotes work from disabled people
New tools to make remote & hybrid work easier
 As a leader, what are the factors both professional and personal that drive you? What keeps you going?
I don't believe you can separate personal and professional life. The two are closely linked and you need to find the right balance to be happy in life. When I quit my 9-6 job back in February 2020, I wanted to spend more time with my family, live in the countryside and do something that matters.
Being a cofounder of Jobgether made me realize a different way of life was possible. I can take my daughter to school every day, cook, do sport, see friends and family and still work hard to make Jobgether a success.
In your opinion, do digital events give you a similar level of feedback/result vis-à-vis the live versions? What would you say were the biggest pros and cons of both formats? Which do you prefer?  
I don't believe they give a similar level of feedback/result. One of the perks of going to a physical event is meeting people, making connections and potentially finding partners or clients. What you can benefit from a 10 min informal is usually greater than a 30 min video call. However, live events are great to access many more events without spending a fortune on travel and accommodation. For me,a good ratio would be 90% live events and 10% physical ones.
 What is your take on in-person events? Do you prefer in-person events as compared to hybrid or virtual? How soon do you think in-person events would return? 
In-person events are already returning. I am personally more picky when it comes to physical events as there are a lot of costs involved, time and it needs to be really worth it. However, the last physical event I went to was Vivatech in Paris and I found it brillant. I listened to great speakers, met a lot of interesting people and potential partners and clients.
 In your opinion, what are the top 3 challenges to returning to 'In-Person' events? How could we mitigate risks?
Physical events are bad for the environment. People usually take planes or cars to get there and we need to reduce our carbon footprint.
If you don't prepare your own agenda, you could be wasting your time, not meeting the right people and end up with nothing concrete from a physical event. You should always check who's coming to the event and book meetings beforehand.
The importance of following up. After meeting people, it's really important to follow up with a phone call or an email. Any great meeting will be useless if it's being left out without follow up.
Eventible.com is a review platform catering to B2B events. Given how review-driven our lives have become today, do you think reviews will bring in a level of transparency to the events industry? Would you rely on event reviews from other speakers if you had to make a speaking decision? 
Yes, I think reviews are a great way to decide if going to the event is worth it. Things to consider are the number of visitors, whether they are B2B or B2C, the organization of the event and the technological support given to the speakers.
Finally, do you have a favourite mocktail or drink? We'd be delighted to know.
Bloody Mary is by far my best drink