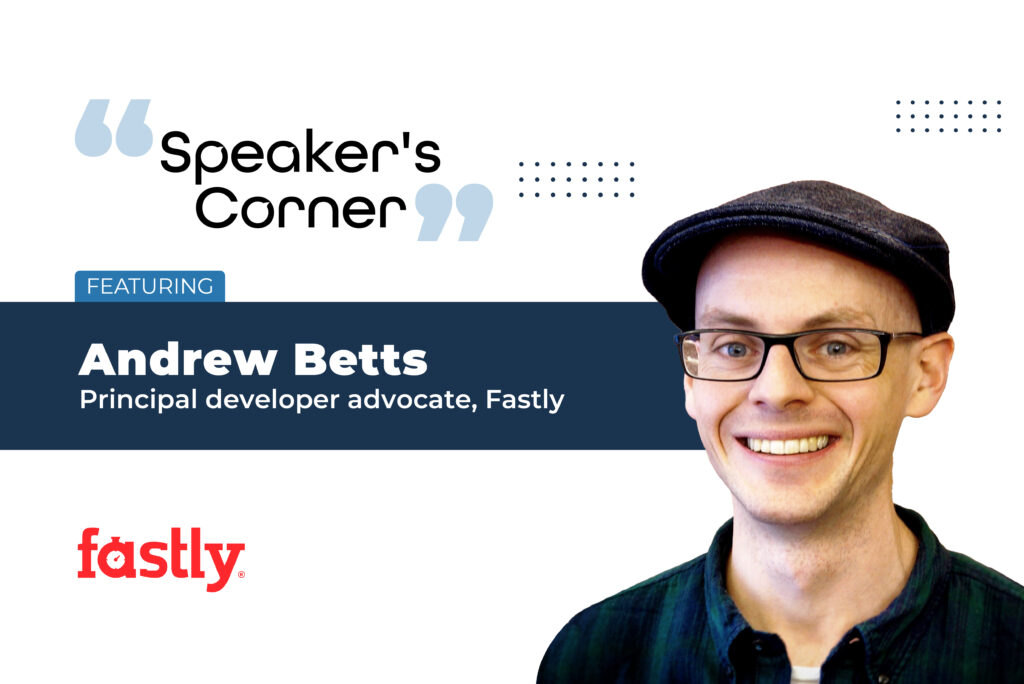 Tell me about Fastly, its work and projects…
Fastly's an edge compute network: we have many thousands of servers all over the world, so when your end users visit your website or use your app, they get an incredibly fast, secure and reliable experience from a powerful server close to them.
This used to be called a "CDN", but these days our servers do far more than just naively caching static content close to your users. The latest generation of our platform, Compute@Edge, runs WebAssembly so you can write safe code in a variety of languages, like Rust or JavaScript, and we run it at native speed.
Right now, we're focused on adding more capabilities that support the apps you run on our edge servers: sharing and synchronising state, filtering and transforming requests and responses, authentication, detecting malicious traffic and many other useful things!
What are the challenges within the IT industry today?
Technologists always tend to suffer from a biased view that everything is a technology problem, and they are the best person or company to solve it. This can lead to spectacularly bad decisions that at the scale and speed of the modern internet, can have seismic effects.
Today, we all need to play our part in understanding the impact that technology has on our society and planet. At Fastly we power some of the best of the web, like the New York Times, The Guardian and Nikkei, and help to make sure they are always fast and easily accessible everywhere in the world.
We run highly efficient servers and we work them hard, but we have much more to do to make our network as green as it could be.
How has the COVID-19 pandemic changed the way you go about business? What trends do you see for the future…
Fastly reacted very quickly to the pandemic. We closed all our offices and suspended all travel globally on 2 March 2020. We had a lovely office in London, where I was working at the time, so it was a shock to suddenly be working from home full time, as it was for everyone!
At Fastly we've been lucky to have an exceptional team in IT and other support functions and we rapidly made available the resources and support our people need to function effectively from home. We introduced regular wellness days when the entire company has a long weekend once a month, as a way to help us deal with the changes in our lives.
There's been a clear shift in working patterns and practices that I can't see being entirely reversed. As Fastly's offices reopen, we're using them differently, providing different kinds of spaces, and reacting to the ways our customers are changing the way they work too.
What is your biggest objective as a speaker?
Speaking at events is fun and useful as a way to meet people and be exposed to new ideas that fuel more creativity – which is one reason why you should invite first time speakers to your events. But for me, speaking is to some extent a result of a more important objective, which is to learn about new things.
Recently I've become interested in the OpenTelemetry project. There's lots of interesting value Fastly can get from and add to something like that, and when we do that work, it is rewarding in itself, plus it gives you something to share.
As a leader, what are the factors both professional and personal that drive you? What keeps you going?
I enjoy helping other people succeed – whether that's developers using Fastly to solve their problems, or my team learning and growing in their roles working to improve our developer resources and tools. It's really cool to work on something so powerful with such enormous reach. It might not be sending things into space but without Fastly and similar edge networks, the internet simply would not work today.
In your opinion, do digital events give you a similar level of feedback/result vis-à-vis the live versions? What would you say were the biggest pros and cons of both formats? Which do you prefer?
No, I've actually stopped attending digital events. I tried them, but personally as a speaker you feel like you're talking into the void without any connection to your audience (unless the conference has really great tech and thoughtful organisation for remote speakers, which is actually rare). As an attendee you lack the ability to connect with speakers, absorb the ambience, chat with people in hallways or over food and drinks, and frankly I spend enough of my time on video calls as it is, so I don't want any more of them!
 In your opinion, what are the top 3 challenges to returning to 'In-Person' events? How could we mitigate risks?
There have always been contagion risks at in-person events, and I think to some extent Covid has made us more aware of health measures that really should be commonplace anyway. We need to find a balance that allows us to be social creatures and protects society and especially the most vulnerable from infections.
I welcome environments that require mask wearing and I'm always happy to comply with that, but I saw a study recently which claimed that over half a million people a year die because of inadequate hand washing, so some of it is about the basics. It takes a long time to change innate behaviour but it makes sense to me that we need to find ways to interact that involve less physical contact. I love bowing, personally.
Eventible.com is a review platform catering to B2B events. Given how review-driven our lives have become today, do you think reviews will bring in a level of transparency to the events industry? Would you rely on event reviews from other speakers if you had to make a speaking decision?
I find the value of reviews varies a lot depending on how homogeneous the product or experience is. A restaurant or hotel tends to suffer from the problem that given exactly the same experience, some people will like it, and some won't. I don't care if my hotel room has a mini bar. Someone else might not care if it has USB sockets, but I do. Some review sites do a decent job of segmenting the reviews into those that are relevant to me.
The other thing I find challenging is that star-based ratings systems means different things to different people. If I give a restaurant 4 stars on Google Maps, that doesn't mean there was anything wrong with it, but some people might start with 5 and take a 'deductions' approach… maybe the way corporations evaluate employees might be something to learn from here: "meets expectations" and "exceeds expectations" are more meaningful than "5 stars".
Finally, do you have a favourite mocktail or drink? We'd be delighted to know.
I actually mix drinks as a fairly serious hobby. My favourite drink at the moment is a Last Word, but I like most things that are short and sour.