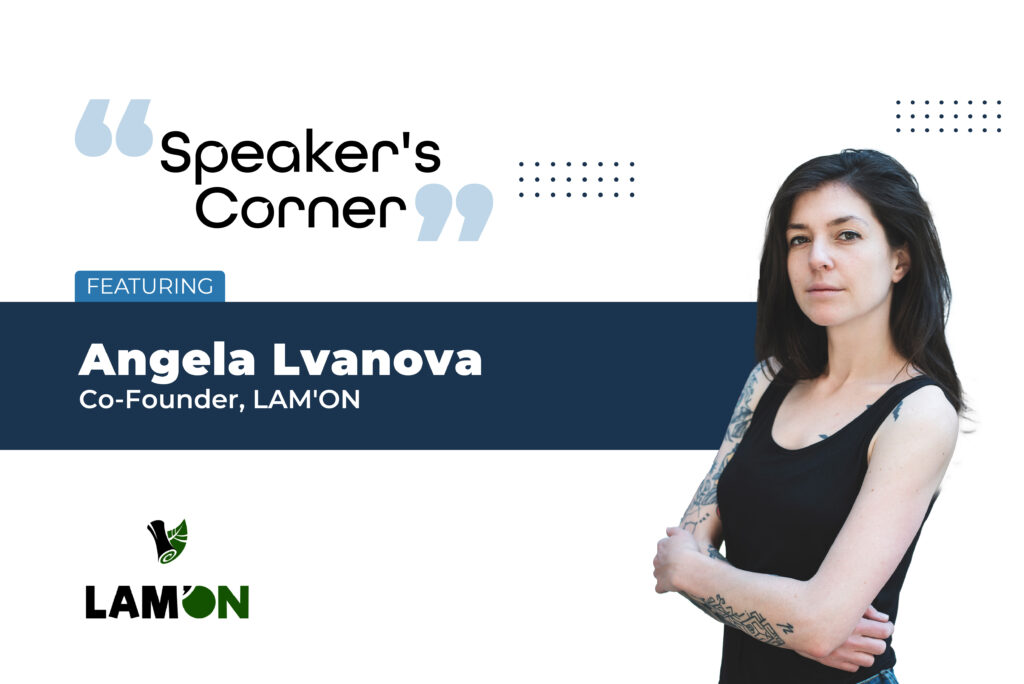 Tell me about your company, its work and projects…
LAM'ON LTD. is a manufacturer of biodegradable and suitable to compost laminating film for paper and cardboard as well as packaging foil for food and cosmetics. Until now we've been in r&d, perfecting the recipe, filing for patent. Few months back we were accepted in the EIC Accelerator and now we are setting up a factory in Sofia, Bulgaria. Our goal is to launch officially by January with two types of each product.
The glossy and matte thermal laminating film will go by the product name LAM'ON. As for the packaging foil – it's called PACK'ON and there are two types as well, for starters. One is for garments, napkins etc. and the other is with water vapor and oxygen barrier for better free storage.
To improve the storage even more we will implement antibacterial properties in our packaging foil which will keep fresh products from spoilage for at least 4-5 days more than usual.
Another foil we are working on is PACK'ON ocean – this will be our marine biodegradable foil. It will dissolve within a few months in cold, salt water.
All of our products are food contact safe. We already have the highest percent certification from TUV "BioBased Material >85% Din Certco" for such materials and we are now waiting for EN 13432 certification. Receiving it is just a matter of time.
What are the challenges in the industry you operate in?
I suppose that introduce an alternative to an industry that is not yet under any directives or restrictions is a challenge but I can gladly say that even if companies aren't ready, their clients are. (because yes, the types of foils we are focused on are huge polluters but aren't included any single-use bans)
This is one of the reasons we are aiming to present a competitive price to our customers.
How has the COVID-19 pandemic changed the way you go about business?
For us – not so much. Maybe we are more cautious about deliveries and distributors, but since we were in r&d as I mentioned, that gave us time to reconsider our approach a little and safeguard our needs.
What trends do you see for the future?
Apart from companies being forced by government regulations to disclose their climate risks to the public etc. I see a lot of sustainability trends, notable sustainability trends! And I'm excited! There are so many new approaches to problems from sustainable food products to innovative partnerships. We have a lot of potential and I'm eager to see how it will roll out.
What is your biggest objective as a speaker?
I guess – to inspire. To light the fire and empower people to do the right thing more often than "the thing they love". At some point these two start to overlap and you become the change we are all speaking about so much. It might be a cliche but it's important to be aware of THE environment nowadays, not only YOUR environment.
Could you share with us the points of discussion (the input that you provided) during the panel(s) at the 'Lead Today Shape Tomorrow' Conference?
First I want to say that the other people in the panel were amazing. I love how all of us provided different points of view not only coming from our different expertise but overall look on industries and countrie's perspectives and temperaments. I've tackled the issue of "reinforced change". We have to get rid of our old habits in our everyday life but in businesses as well. I believe that from time to time it might be a good idea to push people to change, especially by celebrating small but successful steps.
We should all be aware that to "not change" would negatively impact upon our role and the performance of the business as a whole.
As a leader, what are the factors both professional and personal that drive you? What keeps you going?
We, as a team, are actively involved with each other's well being. I've known Gergana (co-founder) for over 10 years and together with her and Philip, we've learned to communicate in a way that assignments and expectations are being met. As for the personal part – again, it's my very own bubble of joy. I'm surrounded by people that inspire me even with their so-called "failures". You know what they say "there is no failure you either win or learn".
In your opinion, do digital events give you a similar level of feedback/result vis-à-vis the live versions?
The motivation for participation in Q&A session is obvious. I think people ask more questions when online but enjoy it more when on site. Maybe it depends on the panel or the topic but I think I notice this trend.
 What is your take on in-person events? Do you prefer in-person events as compared to hybrid or virtual? How soon do you think in-person events would return? 
I'm a people person, I prefer to see you and connect with you not via wifi. Still in times of lockdown it was great to be able to meet and talk to each other but I will never prefer it over the live version. I hope everything gets back to normal by next spring, but let's see.
In your opinion, what are the top 3 challenges to returning to 'In-Person' events? How could we mitigate risks?
Starting from trust, going through the adaptation of new safety measures and ending with good direction flow. I'm not so stressed about it but I can see how this can ruin someone's experience.
Eventible.com is a review platform catering to B2B events. Given how review-driven our lives have become today, do you think reviews will bring in a level of transparency to the events industry? Would you rely on event reviews from other speakers if you had to make a speaking decision?
Super short – "yes".
Finally, do you have a favourite mocktail or drink? We'd be delighted to know.
Apart from the decent answer "coffee or tea" I will say – vodka with lemon juice, lemon zest and sparkling water. *no sugar