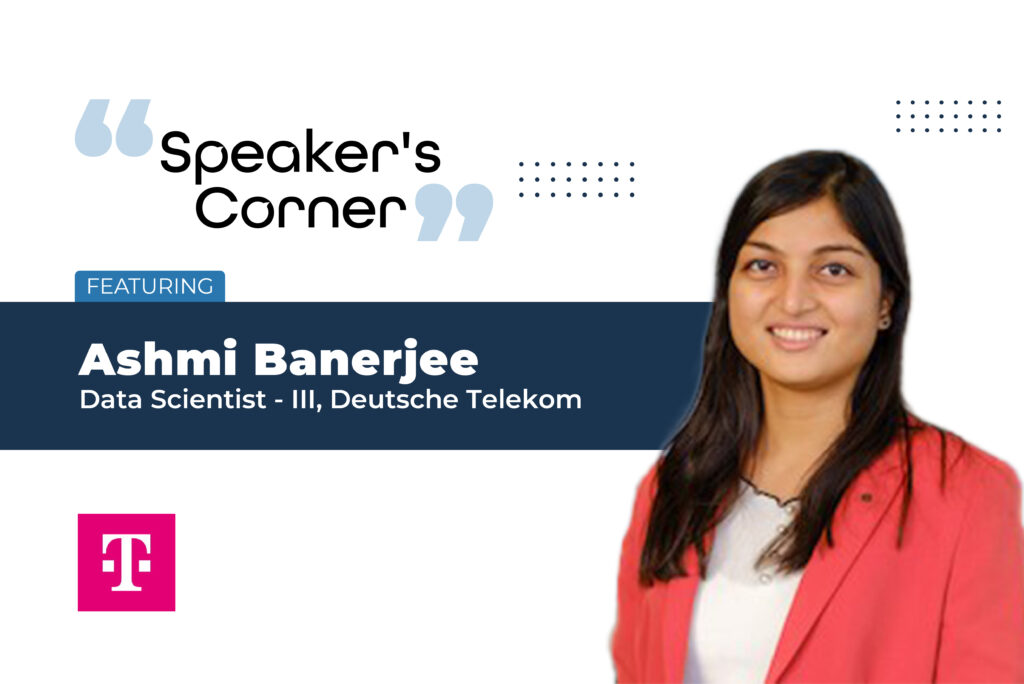 Tell me about Deutsche Telekom, its work and projects…
Deutsche Telekom is a German telecommunications company that is headquartered in Bonn, Germany and is the largest telecommunications provider in Europe by revenue.
It has featured among the Fortune 500 companies, since 1995 and operates several subsidiaries worldwide, including the mobile communications brand T-Mobile.
How has the COVID-19 pandemic changed the way you go about business?
COVID has impacted the lives of billions and also transformed the way we work. Besides, the shift in mode of working for most industries, a lot of employees and their companies have realised the importance of geographical flexibility in ensuring a work/life balance.
While on one-hand people enjoy the flexibility of getting to work anywhere from the world in a remote model, they also miss the casual networking sessions that is possible in an in-person model.
Remote work has enabled people to save hours on commute, pursue new hobbies or spend more time with their families or pets, while at the same time getting work done. The world and the employers have realised that it is possible to work from home and yet be productive.
What trends do you see for the future?
The hybrid model of work (for the industries that can afford it), is very likely to stay even after the impact of pandemic has subsided. Furthermore, COVID-19 has resulted in digitisation in multiple fronts and this acceleration is likely to stay and bloom into a much digitized future.
What is your biggest objective as a speaker?
My biggest objective as a speaker is to give back to the community by sharing my knowledge as well as inspiring more women to join tech. After each talk, I feel very happy if I could motivate at least one person to look up the topic I talked about or inspire someone to join the tech industry.
Another very interesting aspect of the speaking opportunities is the unique possibility to network with peers. These talks are often held all across the globe and you get to travel the world to different places (in the pre-pandemic era), experience new culture and can network with like-minded individuals.
Having a network full of like-minded individuals can be an incredible asset for you to rely upon.
Could you share with us the points of discussion (the input that you provided) during the panel(s) at the 'WeAreDevelopers World Congress 2022' Conference?
In my last conference talk at WeAreDevelopers World Congress 2022, I discussed how the Python framework FastAPI could be used to build performant systems and also serve machine learning models in production more efficiently.
We journeyed through the traditional web technologies and how they have evolved over time and how FastAPI fits perfectly when we are trying to build highly scalable systems for our applications.
The major highlight of the talk was that, it was attended by Sebastián Ramírez, the creator of FastAPI himself. Later, I also received some positive feedback and appreciation from him regarding the topic.
Hence, this talk at this conference remains one of my most special talks that I have ever delivered.
As a leader, what are the factors both professional and personal that drive you? What keeps you going?
I am someone who does not like to accept failures so easily. I will wherein and cry after I fail but I would stick to it until the very end and see what awaits me. I must say that this 'never give up' attitude has never disappointed me so far and is thing that keeps me going.
For instance, I vividly remember the day I embarked on my journey overseas to pursue higher education at TU-Munich, Germany. It, being my first time away from family and familiar surroundings, marked the beginning of a new phase in life, a new beginning full of self-confidence, eagerness as well as anticipation for the 22-year old.
From choosing university courses to doing all household chores, everything became my responsibility. Initially it was quite overwhelming making me making me often homesick. In addition to this, the onset of the European winter, with the freezing subzero temperatures, exacerbated my plight. However, my determination to overcome the obstacles on my way always kept me going, making me stronger in the process. In the end, I graduated with a degree and a satisfying job and eventually everything fell in place.
What is your take on in-person events?
As far as networking is concerned, I feel in-person events often work better than the online ones as you can meet and know people in-person. However, it often comes with a lot of logistical challenges with regards to its organisation, execution, travel etc.
For example, often in-person events require traveling to a location where you may require a visa and go through a lot of bureaucratic hassles. Allowing the possibility to attend such an event remotely will not only let everyone all across the globe attend the event but also promote the diversity of the attendees.
Do you prefer in-person events as compared to hybrid or virtual?
To be honest, I enjoy both in-person and remote events. On one hand while in-person events offer the ability to travel to new places and experience new cultures, and on the other hand, I also enjoy the flexibility offered by the virtual events. For example, there has been instances where I have delivered talks from a train station as I could not reach home on time owing to train delays.
Ideally, I would be in favour of hybrid events the most, where every attendee is offered the flexibility to choose their mode of attendance.
How soon do you think in-person events would return?
I feel like in-person events of smaller scale and with all necessary precautions have already started returning, now that the pandemic is somewhat under control. However, what is also a visible trend is the onset of hybrid events in addition to the in-person ones.
In your opinion, what are the top 3 challenges to returning to 'In-Person' events? How could we mitigate risks?
One of the biggest challenges of returning to "in-person" events are the logistics involved in securing a venue, arranging travels and accommodation for the attendees and most importantly securing enough funding for a smooth execution of all the above. Moreover, since we are still in the middle of a pandemic, the event organisers should also take the necessary precautions required to mitigate the outbreak of virus.
In remote events, usually the logistical overhead is minimum and they're also easier to organise compared to in-person events of similar scale.
Eventible.com is a review platform catering to B2B events. Given how review-driven our lives have become today, do you think reviews will bring in a level of transparency to the events industry?
Reviews have an incredible contribution when it comes to decision making on any online platform and in this case I see no exception to the events industry. If there is a trustworthy source verifying and validating different events and/or speakers, I believe that adds to the credibility of the respective events and/or speakers.
Reviews are essentially also some sort of rating that has been assigned to a particular speaker/event. Therefore, it is important that these platforms are aware of the existing data biases or unfairness on their systems and hence take the necessary steps to mitigate them. Being interested in fairness research in two-sided platforms, ensuring a fair allocation of resources (in this case ratings/reviews) is of paramount importance to me, personally.
Would you rely on event reviews from other speakers if you had to make a speaking decision?
I am not sure if I will let reviews on a review platform entirely influence my decision for a potential speaking opportunity. However, I will definitely take them into consideration and may revaluate my decision, especially in cases of some extreme experiences shared.
Finally, do you have a favourite mocktail or drink? We'd be delighted to know.
I love drinking cola.