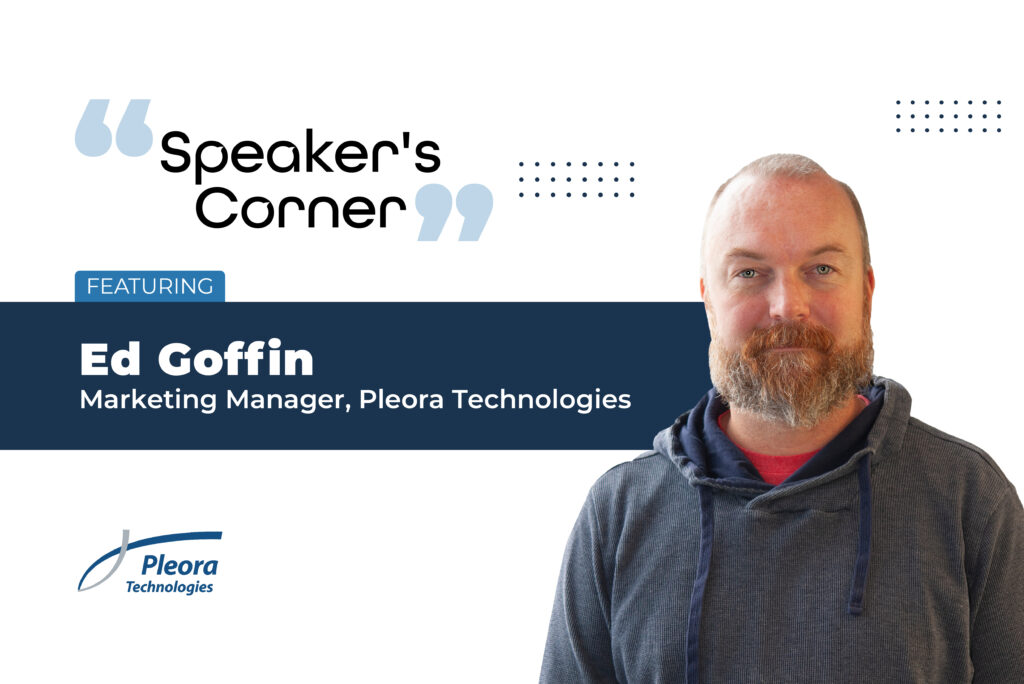 Tell me about your company, its work and projects…     
Pleora has been in business for just over 20 years. Historically, we have provided video connectivity solutions for factory automation, medical imaging, and security & defense applications. In recent years, we have introduced new artificial intelligence (AI) solutions to help manufacturers reduce costs and ensure product quality.
What are the challenges in the industry you operate in?
The main challenge is hesitancy around new technology. Manufacturers are interested in new technologies that can help lower their costs, but need to ensure these investments work with proven processes they already have in place.
How has the COVID-19 pandemic changed the way you go about business? What trends do you see for the future?
With COVID, we spent a lot more time doing things "virtually". This included trade shows and events, as well as demos for prospects. Some of this likely continues. I expect events will now more often include a virtual component. And it can be much easier to coordinate a product demo virtually.
What is your biggest objective as a speaker?
Education. People want to be able to learn from events. It's a financial and time investment to attend and event, even a virtual event, and it's important that attendees leave learning something new. Presentations also need to be engaging. There is nothing worse than watching a presenter read words off of a screen.
Could you share with us the points of discussion (the input that you provided) during the panel(s) at the 'Automate' Conference? 
At Automate I spoke about how manufacturers are using new AI technologies to help improve visual inspection applications. Specifically, I shared how a distillery is using AI operator assistance to help ensure brand consistency and an electronics manufacturer is using technology to help operators identify product defects and gather data from manual steps. I covered some of the challenges for these manufacturers, and their considerations and possible advantages when adopting new technologies.   
 As a leader, what are the factors both professional and personal that drive you? What keeps you going?
It's always good to have a challenge. Even with our business, we have a 20-year history in the machine vision market but are now trying to make our name known in the manufacturing sector. It's sometime frustrating work, especially when you don't see immediate results, but as we have started to build some presence and now have customers adopting our solutions it's very rewarding.
In your opinion, do digital events give you a similar level of feedback/result vis-à-vis the live versions? What would you say were the biggest pros and cons of both formats? Which do you prefer?
Digital events have been very good to reach an audience in geographies where maybe it would be too expensive for us to attend in a more traditional fashion. For example, we have been able to do a number of events in India and Asia, where it would be very difficult for us to afford sending people and all the equipment that goes with a traditional trade show. However, live events are much better at having face-to-face conversations and really understand the challenges for our end-customers. It's much harder to engage with people and have real conversations in the "virtual world". I was glad to get back to real events be able to speak with people on a show floor or present, but we will continue to use digital events to reach a wider audience.
 What is your take on in-person events? Do you prefer in-person events as compared to hybrid or virtual? How soon do you think in-person events would return?
In-person events are very valuable, in that you can have a good conversation with someone, really understand their challenges, and assess whether our solutions can help them. That's much harder in a virtual event, where I find attendees are much more passive. We have a lot of attendees at virtual events download our material, but then it is a much longer process to learn about them and provide the education on how we can help. That said, virtual events have really helped us reach prospects in new geographies.
 In your opinion, what are the top 3 challenges to returning to 'In-Person' events? How could we mitigate risks?
There is likely still some hesitancy around travel. Some people may also be concerned about the size of events and number of attendees. Likely the best way to mitigate some of these concerns is offering a virtual component to events.
Eventible.com is a review platform catering to B2B events. Given how review-driven our lives have become today, do you think reviews will bring in a level of transparency to the events industry? Would you rely on event reviews from other speakers if you had to make a speaking decision?
I would. It is an investment to speak at an event, but time and travel costs, and it's important to know that we'll be reaching the right audience and also providing the right type of material for that audience.
Finally, do you have a favourite mocktail or drink? We'd be delighted to know. 
My preference is bourbon neat.