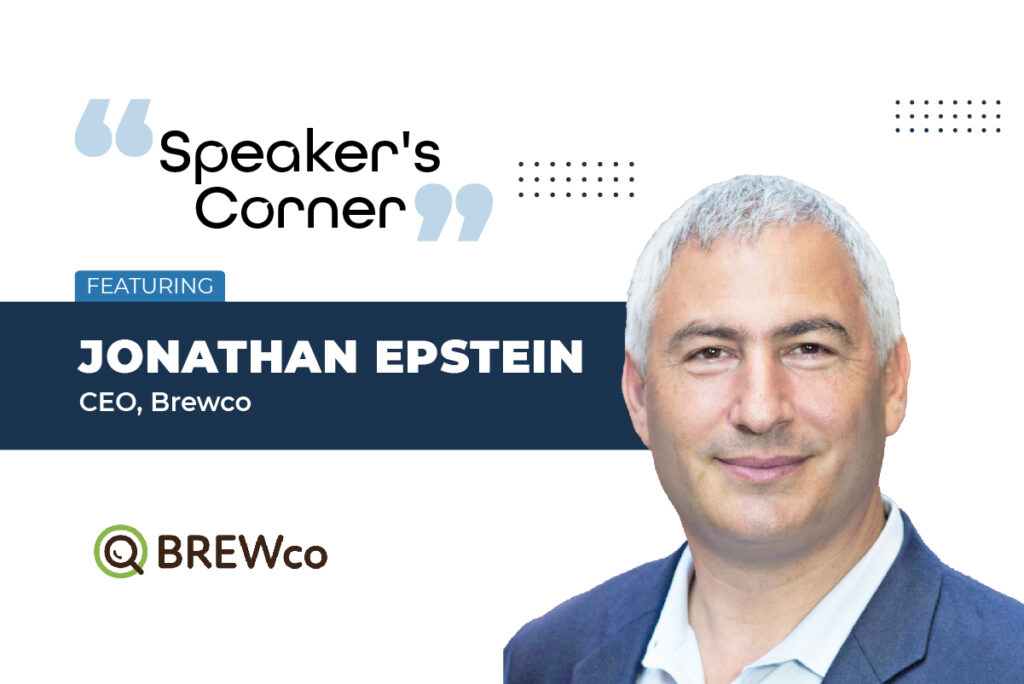 Speaker's Corner: Featuring Jonathan Epstein, CEO, Brewco
AI is changing the face of search engine optimization and it is exciting to see the range of solutions that are improving how companies can address different elements of full SEO practice, says Jonathan Epstein, CEO, Brewco, while giving an interview to Ranjana Konatt, Managing Editor, Eventible.
Brewco prides itself in providing 'Precision SEO,' how would you explain this concept to a client? Tell us more about the work undertaken by your company.
Much of today's SEO efforts are imprecise and unpredictable. SEO is definitely something that works, but traditionally SEOs have worked from best practice checklists and worked down a specific process…even though for any given search, many of these changes will have no impact. Our platform, Market Brew, uses AI search engine modelling to lift the cover off the black boxes that are Google and other search engines and provide insights on what drives rankings for any keyword. This patented approach allows the SEO to then understand precisely what changes should be executed in what order. It also allows optimizers to test the impact of their changes — or any other site change — and get an accurate prediction of how their search engine rankings will change 60 days before they do.
As a company, we offer the platform to those with SEO teams and provide turnkey SEO services using the platform through our authorized partners.
Market Brew has a Search Engine of its own that adapts to build customized models to stimulate target search engines using keywords and a host of other factors. Tell us more about the need for the solution…
For most sites, there are literally thousands of changes you should make in order to make your site perfect for SEO, just on the technical side alone. But this is an impossible task — no one has the time or access to the resources to fix everything. And sites are always changing, as are how search engines evaluate the sites.
Since we have our own search engine built in, we're able to use AI to build accurate simulations of your target search engine for any query, which enables transparency, efficiency, and predictability — all of which lead to better results in a shorter time. And the ability to avoid downfalls when the site changes for other reasons, like a site redesign.
The COVID-19 pandemic has led to an increase in demand SEO-driven solutions, what are the trends within the sector. What are the challenges that SEO is set to resolve for brands in the future as the world moves digital?
For brands that are innovative and want to win, SEO is a critical part of the marketing stack, so it's no wonder that as more revenues and lead flows move online, more companies are embracing SEO. It's pretty simple. 68% of site visits start with a search. And, 53% out of the 68% are driven by organic search, not the paid ads. And paid ad costs are increasing. SEO is a zero-sum game — only a handful can be on the top page of results for any query, and the only one can be number one! The sooner businesses begin embracing SEO in earnest, the sooner they can ensure they are among the 10% of sites that get organic traffic, vs. the 90% of sites that do not.
What is your biggest objective as a speaker?
I like to inform, challenge and excite the viewer. Developing a thought leadership position within a given field helps your business grow, through better reputation, higher credibility, and outright lead flow, for both clients and partners.
Could you share with us the points of discussion (the input that you provided) during the panel(s) at the Ad World Conference 2021? 
The focus of the presentation was on the many ways in which AI is changing the face of search engine optimization. It's exciting to see the range of solutions that are improving how companies can address different elements of full SEO practice. We provide data through search engine models that enable efficiency and predictability. Other solutions use AI to automate backlink building, provide guidance for better content writing, and build site schemas that drive better results. The focus of the presentation was to introduce a set of AI solutions to the audience, explain a little bit about different forms of AI, and provide some guidance on where to be careful when being presented with AI.
As a leader, what are the factors both professional and personal that drive you? What keeps you going?
I love starting businesses and learning new industries. My first job out of college was the launch of a new technology publication, and, except for turnaround here and there or when we got acquired, almost all my roles have been at the very early stages of a company or a new product division. Learning new industries like commercial fishing, underwater vehicles, conversion optimization, search engine optimization, computer vision, and AI overall is a thrill — it stretches the mind on one end and also allows me to meet new fascinating people….and eventually build bridges between the industries.
In your opinion, do digital events give you a similar level of feedback/result vis-à-vis the live versions? What would you say were the biggest pros and cons of both formats? Which do you prefer? 
That's a hard one. Online events provide, usually, access to larger audiences for content since there can be time shifting of the streams. You get to access a truly worldwide market. Your information can be transmitted digitally, in a way that is more trackable. But, it is easy to get lost in a sea of "digital booths" when the event platform isn't optimal.
Live events provide the face-to-face contact that helps set up the relationships that are key for business, and are a chance to see old friends and meet new ones. But, they are expensive and a major production if done right.
Eventible.com is a review platform specially catering to B2B events. Given how review-driven our lives have become today, do you think reviews will bring in a level of transparency to the events industry? Would you rely on event reviews from other speakers if you had to make a speaking decision?  
It would be a useful resource. I've given a lot of speeches in the past at shows where the attendance didn't pan out, and it wasn't a great use of time.
Finally, do you have a favourite mocktail or drink? We'd be delighted to know. 
Fine California wines!
About Jonathan: Jonathan Epstein is a leader in bringing the power of AI to enterprise marketing teams and agencies. As CEO of Brewco, he's paving the way for a new and more precise way to do SEO, using search engine modelling. Prior to Brewco, Jon led the launch of the AI-powered experience optimization solution Evolv, where he was chief strategy officer, head of international, and chief marketing officer. Before his career led him to AI for marketing, Jon was a pioneer in digital media. He founded GameSpot, one of the world's largest gaming sites, was GM of IGN.com and president of GameSpy. Jon is a director, advisor and investor with a number of disruptive start-ups. He holds patents in marine technology, in-game advertising, and gesture recognition. Jon earned a degree in physical sciences from Harvard.
You can follow Jonathan here, also to review the Ad World Conference 2021, click here.