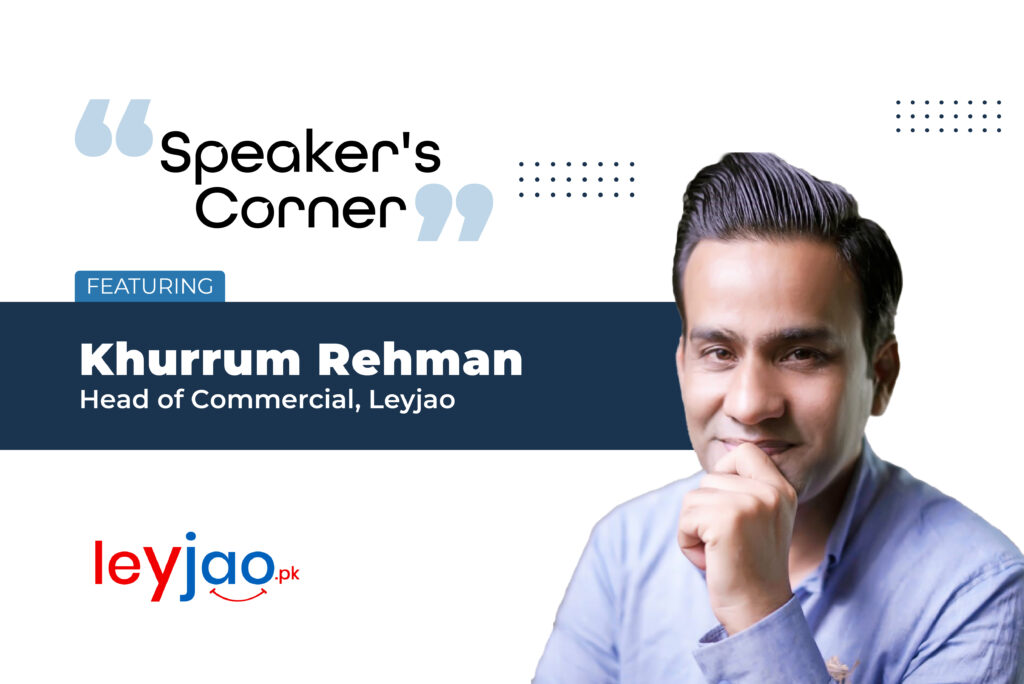 Tell me about your company, its work, and projects…
Leyjao.pk is the brainchild of Awais Gillani and Siraj Mehmood. They are currently serving as Chairperson and Managing Director, respectively. Both the founders had two things in common: provide a reliable e-commerce marketplace and build trust amongst the online buyers. Hence, Leyjao.pk was founded as a trusted homegrown online shopping marketplace where quality is never compromised and customers shop in a safe and secure environment. We have deliberately localized the name as Leyjao so that customers can rely on us while shopping! Given the economic hardships our country is facing right now. Our work will foster community spirit and open new opportunities and aspirations for our young people.
The office of Leyjao.pk was acquired in late 2018. We took that premises to initially start some other business but the idea never saw the light of day. After three months of analyzing the market feasibility, we realized that there was a huge gap between sellers and consumers. Therefore, we set out to create a reliable and authentic online marketplace. Leyjao.pk became the ultimate shopping destination where consumers get the best value without having to worry about online fraud.
When we were developing the website, the name was still undecided. One day, one of the founders was staying back late, working on the website when suddenly few names for the website clicked in his mind. He discussed with the designer and they both started checking whether these were available. After some search, finally Leyjao.pk was available. We decided the name for our e-commerce business as Leyjao.pk. Hence, Leyjao was started with only two people and currently, we have almost 60 employees working for us!
What are the challenges posed by the industry you operate in?
I believe there will always be challenges around how quickly organisations are able to adapt particularly in light of the speed at which both technology and customer needs are evolving. One of the biggest challenges as industry we are facing customer experience. Most of the marketplaces working hard and investing more on how to sell the products, there marketing strategies drive to attain customers to sell the products but not be focused how to retain customers by giving best shopping & customer experience. We are spending more to enhance the customer experience.
How has the COVID-19 pandemic changed the way you go about business? What trends do you see for the future?
The overall impact was positive, there has been drastic growth after COVID-19 in online business. This helps most of the business to realign their operational & financial strategies and build their processes of online business accordingly. Personally, it meant less time on the road and more time with my family and that helps businesses to save on operational cost as well.
What is your biggest objective as a speaker?
Well, my primary objective is to collaborate with people on new open-source technologies. Meeting & speaking people with different cultures and sharing my experience of E-commerce and online business. It's a privilege to speak at various events around the world or online.
Could you share with us the points of discussion (the input that you provided) during the panel(s) at the Home Delivery Asia?
So, I talked about the customer experience and our company current strategy to enhance the Customer experience. I also talked about the delivery process and the overall change from E-commerce to Q-commerce in online business. How a quick deliveries & express deliveries create more trust within customers and change of mind which help companies to reduce the return and cancellation rate of the orders.
As a leader, what are the factors both professional and personal that drive you? What keeps you going?
Great leaders are masters of making things happen in their organizations by unleashing the energy and enthusiasm of each and every one of their employees. I'm pretty much concerned about my team and their growth. It is important to provide consistent feedbacks, trainings and different development programs which will help and motivate each team members. We need to empower & support our teams which will help them to accelerate in their carrier.
In your opinion, do digital events give you a similar level of feedback/result vis-à-vis the live versions? What would you say were the biggest pros and cons of both formats? Which do you prefer?
Well, that's totally depend on the digital format utilised and the level of interactivity during the conference/event. Some platforms allow for live Q&A, while others use real-time voting or even both, it just depends on the setup and goal of the conference or event. On the other hand, the digital events are time & cost saving, compare to In-Person events
What is your take on in-person events? Do you prefer in-person events as compared to hybrid or virtual? How soon do you think in-person events would return?
My vote is for digital events to utilize better technology and involve more people from different cultures & experiences compare to in-person events.