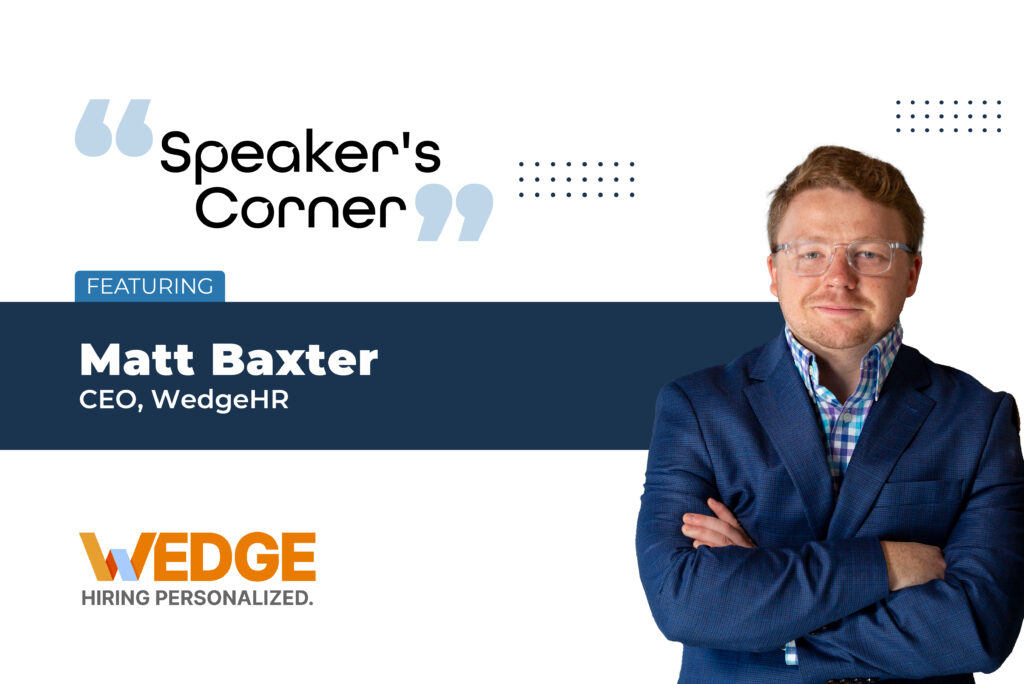 Tell me about WedgeHR, its work and projects…
WedgeHR is an HR Tech Software solution that helps companies Attract, Retain, and Screen the top talent around the world. By leveraging Wedge Apply and Attract – we aid companies in finding the best talent for their organization. With Wedge interviewing we help companies screen and narrow down the candidates that are the best culture fit & have the right skills for the role.
What are the challenges within the Software Development industry today?
The software world is all about speed, product market fit, and delivering excellence to clients in a world of options. The tight labor market currently offers a sea of options for job seekers. Finding top talent is no easy feat for companies as there is no "magic pill" software out there to cover all their needs. We like to roll up our sleeves and dive in with customers to fit their needs. Scaling customer support, new deals, and product excellence is constantly the fun battle of the software development industry.
How has the COVID-19 pandemic changed the way you go about business? What trends do you see for the future?
It's changed everything – in our case it sped up product adoption, use of video, and the desire to find great talent…which helped our company grow.
What is your biggest objective as a speaker?
Short jokes not landing…
Could you share with us the points of discussion (the input that you provided) during the panel(s) at the SHRMI Talent Conference?
People are more than just their resume & companies need to better understand if they are hiring for qualifications or culture. One goes before the other, both are important, but you must focus on one first, before the other can be at play.
As a leader, what are the factors both professional and personal that drive you? What keeps you going?
When given an opportunity of a lifetime, you have a chance to impact lives. We get to do that through our software, our team members, the companies we serve, the investors that support us, and the overall HR market. There aren't many circumstances that allow you to serve all of those and have an impact.
I also want to become so rich that elephants never become extinct.
In your opinion, do digital events give you a similar level of feedback/result vis-à-vis the live versions? What would you say were the biggest pros and cons of both formats? Which do you prefer?
I much prefer in person. People are engaged, want to be there, and actually pay attention and participate. Digital events are a great option to limit travel, but certainly no comparison, in my opinion, to in-person events.
What is your take on in-person events? Do you prefer in-person events as compared to hybrid or virtual? How soon do you think in-person events would return?
I absolutely prefer in-person events over remote events. From my perspective – they are back!