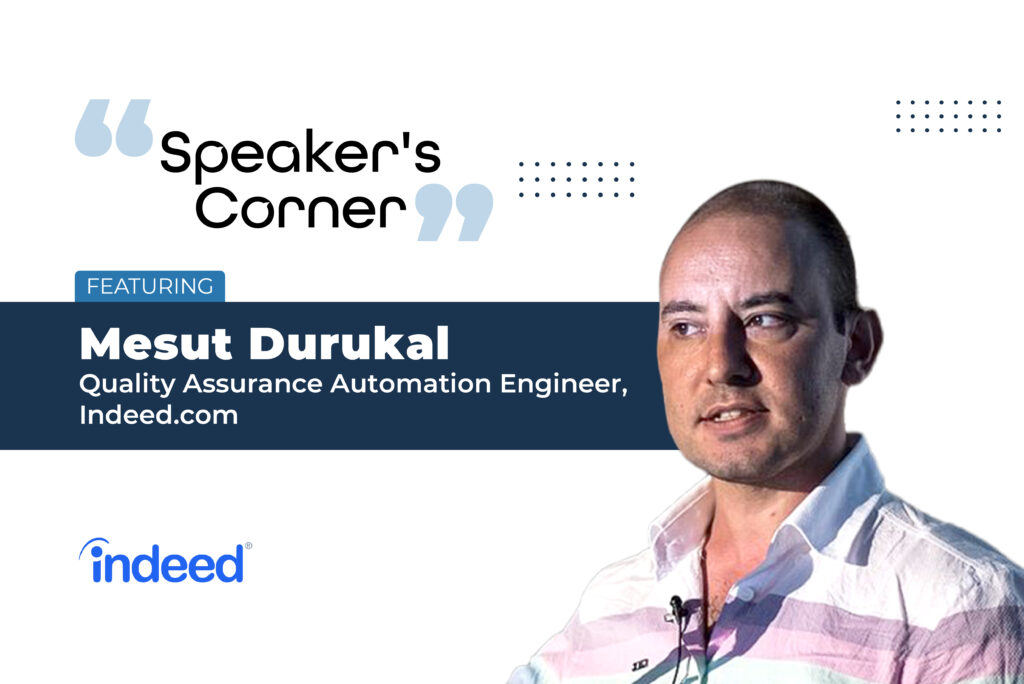 Tell me about Inded.com, its work and projects…
Indeed is a great company aiming to connect Job Seekers and the Employers. Our motto is 'We help people get jobs'. In this regard, we develop platforms by which users can both query jobs and post job descriptions for their open positions. As developers, we are involved in the projects where AI, Web Development, Backend Services, Automation technologies are used.
What are the challenges in the industry you operate in?
We operate multiple applications and websites. They have to be accessible and responsive all the time to the users. In the meantime, we are trying to analyze the users expectations and continuously respond to their requirements. Continuous deployment and maintaining the health of products under high load is one of the biggest challenges.
How has the COVID-19 pandemic changed the way you go about business? What trends do you see for the future?
After the pandemic, as most of the other companies we also started working from home. Now, WFH is a part of Indeed working policy. Not having any hardware dependency is an advantage, that is why we can manage working from home. But of course we should adapt to this way of working, including being efficient in meetings and proactive in communication. For the future, along with the systems that we build, the way of our working might change as well. This may be a challenge to break the SILOs between teams, but we can change the risk into an opportunity by applying improvement processes.
What is your biggest objective as a speaker?
To talk to people 🙂 This is already what speaking is, but I believe everyone has something to say and each is personal and different from others. Sometimes in your talk there is nothing new, but you can still discuss one topic from different perspectives. My biggest objective is to be able to find out the most interesting points in my story and share with people. If you realize the attendees are happy to listen to this story and find it insightful, it is the biggest happiness for a speaker.
As a leader, what are the factors both professional and personal that drive you? What keeps you going?
I like learning. I find it like exploring. When you try something new, and if it works better than the previous model, it is a great pleasure. Becoming creative, producing and helping others are the driving motivations for me.
In your opinion, do digital events give you a similar level of feedback/result vis-à-vis the live versions? What would you say were the biggest pros and cons of both formats? Which do you prefer?
I prefer live events. For me, watching an online talk is not easy. There are various interruptions. But sitting in a room without a PC in front of you is a more proper set up to listen to the talk engagedly.
What is your take on in-person events? Do you prefer in-person events as compared to hybrid or virtual? How soon do you think in-person events would return?
I hope they return soon 🙂 Actually I have joined a couple of them this year. You can better smell the atmosphere and understand the audience profile in in-person events.
In your opinion, what are the top 3 challenges to returning to 'In-Person' events? How could we mitigate risks?
I guess the biggest challenges are travel, accommodation and time. Especially if you are far away from the destination, you have to manage flights, reserve a hotel, and have permission from your organization to take a few days at least to join the event unless it is your main profession. Having an option to present online should be the B plan for the last minute surprises.
Eventible.com is a review platform catering to B2B events. Given how review-driven our lives have become today, do you think reviews will bring in a level of transparency to the events industry? Would you rely on event reviews from other speakers if you had to make a speaking decision?
I think it is a great idea. Speakers can share their positive/negative experiences and others can get an idea about the event.
Finally, do you have a favourite mocktail or drink? We'd be delighted to know.
Melon soda.