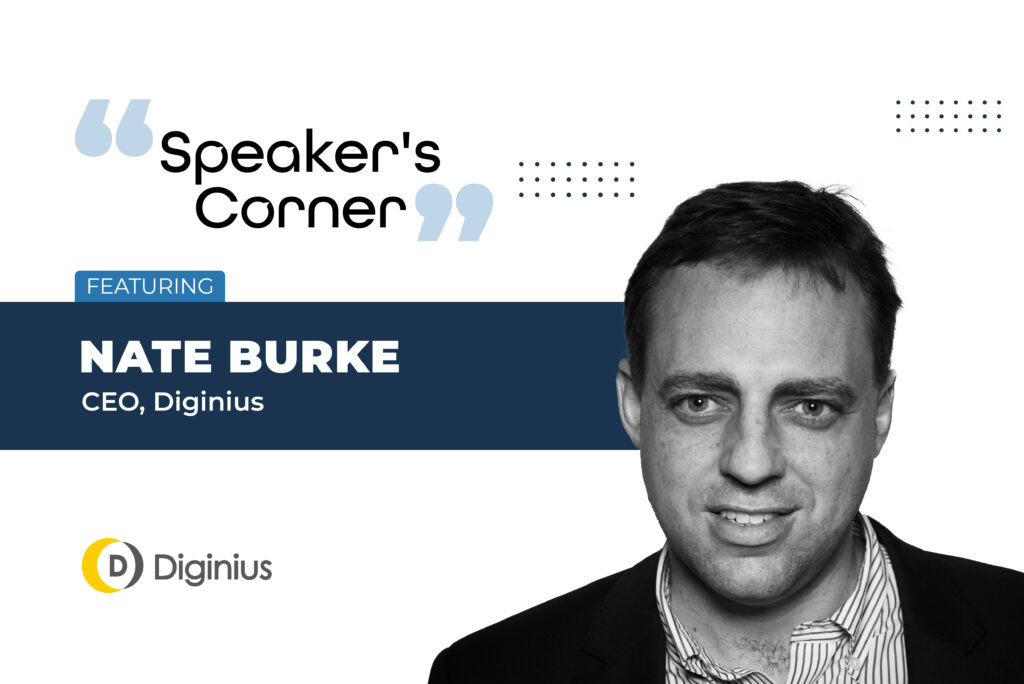 Speaker's Corner: Featuring Nate Burke, CEO, Diginius
Tell me about Diginius, its work and projects…   
Diginius is a SaaS platform designed to help PPC Agencies and their clients report key information faster, automate work processes, and increase sales.
What are the challenges within the Marketing industry today?
Adapting to a more complex way of reaching the market following all of the changes associated with new working styles post Covid, with increasing pressure on budgets as we face recessionary trends.
How has the COVID-19 pandemic changed the way you go about business?
It has greatly expanded our geographical reach as we can communicate with our customers remotely/over Zoom. Also our staff has expanded as we recruit specialist workers remotely to our teams.
What trends do you see for the future…
A hybrid work environment, both in terms of staff and service delivery to clients, which accelerates the drive to privacy/security.
What is your biggest objective as a speaker?
Increase awareness of Diginius and the problems we are working to solve.
Could you share with us the points of discussion (the input that you provided) during the panel(s) at the brightonSEO conference?  
Discussion was around the search engine landscape, the issues with privacy, and the emergence of privacy focussed search engine DuckDuckGo.
As a leader, what are the factors both professional and personal that drive you? What keeps you going?
The drive to innovate and solve problems for our customers, and create value for our stakeholders, while creating a positive workplace that creates opportunities for our staff.
In your opinion, do digital events give you a similar level of feedback/result vis-à-vis the live versions? What would you say were the biggest pros and cons of both formats? Which do you prefer?   
Digital events give very different feedback than live events. Live events give feedback on the day and opportunity to meet people, whereas digital events open up to a much larger community that is not restricted by geography/travel. I prefer hybrid/both at once rather than one or the other.
 What is your take on in-person events? Do you prefer in-person events as compared to hybrid or virtual? How soon do you think in-person events would return?
I prefer hybrid
 In your opinion, what are the top 3 challenges to returning to 'In-Person' events? How could we mitigate risks?
Reluctance to travel, budget constraints, avoidance of crowds. Hybrid events seem to be key moving forward as while many young people are keen to travel and go to events, many of the older decision makers seem to be more reluctant / have found out they don't need to attend events in person.
Eventible.com is a review platform catering to B2B events. Given how review-driven our lives have become today, do you think reviews will bring in a level of transparency to the events industry? Would you rely on event reviews from other speakers if you had to make a speaking decision?
Reviews are always useful in making decisions.
About Nate: Nate is the Founder and CEO of Diginius. An industry veteran with 25 years experience in search, software and Ecommerce across the US and UK, Nate leads Diginius development of solutions for PPC Agencies and companies to drive better performance online.
To view the event, click here. To review, click here.