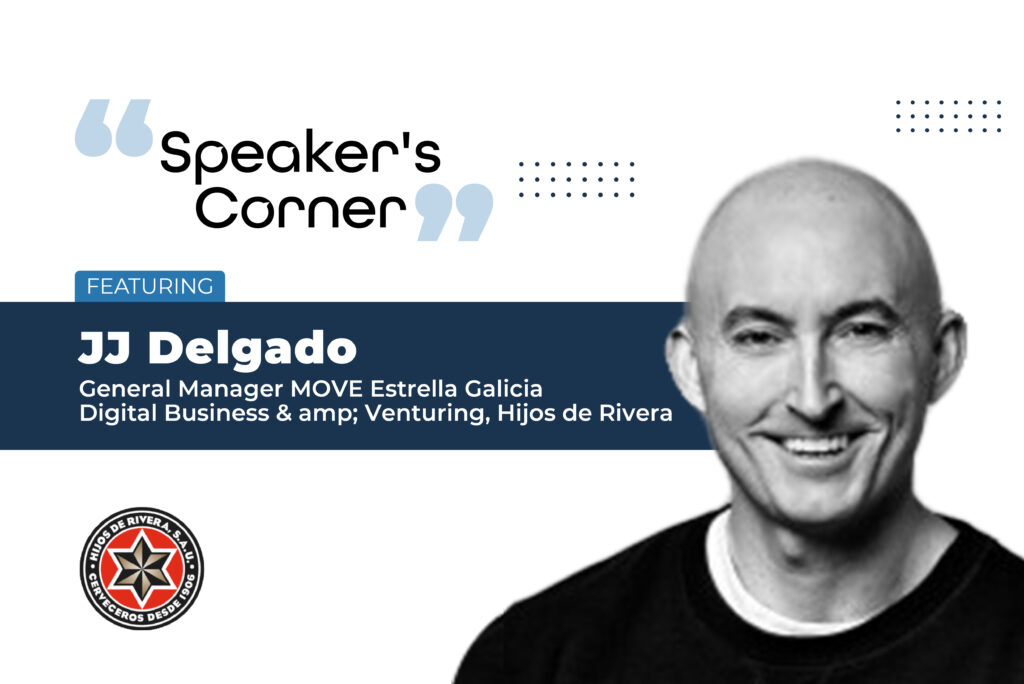 Tell me about your company, its work and projects…
MOVE Estrella Galicia Digital is a spin-off of the parent company focused on developing new digital business models that accelerate the future of the company.
One of our most important projects is the launch of the most important marketplace for food and beverage artisan products. The platform is called Bigcrafters.com and it was born with the ambition of helping all small, medium and large artisans to remain competitive in the Digital Age. And all by bringing artisan products closer to those customers who also resist the standardization of the industry.
Another important project is TheHop, our entrepreneurship program that this year opens a new phase focused on Web3. The blockchain and all the solutions built on it open up a new virtual economy that promises to change the most structural pillars of modern society.
What are the challenges in the industry you operate in?
The main challenge is the speed of change and the exponentiality of digital solutions. Sectors are becoming more hybrid so you don't compete with those you thought historically were the ones that could make similar products or services. The context we live in and digital adoption by consumers and workers is much faster than the ability of organizations to evolve. This generates certain frictions for business models that have to be reinvented at the same time as they operate.
How has the COVID-19 pandemic changed the way you go about business? What trends do you see for the future?
Mostly I see two big changes. The first is nothing more than an acceleration of previous trends around digital adoption. Consumers are becoming more digital and more capable of operating in decentralized and virtual environments. And second, I see a major change in the way people relate to their jobs. Increasingly more importance is given to the balance between work and personal life, telecommuting and virtualization of labour relations greatly challenges past models and allows talent to perform their work for companies that can be anywhere in the world. It seems as if the demand for freedom and autonomy has increased due to COVID.
What is your biggest objective as a speaker?
My purpose is to help the companies and professionals of the present lead the companies of the future. If people knew how disruptive and profound the change is; and above all, the speed of change that is coming, there would be more awareness of the urgency of training, learning, experimenting and changing the mindset in order to face the new challenges of the future.
As a leader, what are the factors both professional and personal that drive you? What keeps you going?
My main source of inspiration and driving force for everything I do, both professionally and personally, is overcoming myself. The fact of being able to overcome challenges that I previously thought were difficult or impossible for me, is what gives me the strength to continue. This is closely related to knowledge concerns; I am passionate about knowing new things and having answers to questions that open my mind and develop me as an individual.
In your opinion, do digital events give you a similar level of feedback/result vis-à-vis the live versions? What would you say were the biggest pros and cons of both formats? Which do you prefer?
The important thing is to convey a message and get some kind of reaction from the audience that has decided to spend their time listening to you. The channel and the messenger, for me, is in the background.
In a live event you always have other types of tools to communicate and generate emotion in those who listen to you; That is why there will always be a special energy. However, virtual events allow you to reach a larger audience and in a different way since the listener himself is more relaxed and comfortable. In my case, the best are those hybrid events where face-to-face feedback from an audience is combined but with the reach of digital channels.
In your opinion, what are the top 3 challenges to returning to 'In-Person' events? How could we mitigate risks?
I think that the return to face-to-face events is going to have little challenge. People want to get back to normality and meet again with events where they can maintain informal contact with both speakers and the rest of the audience. The main challenge will be the same as previously. In a physical event it entails an investment of time that in many cases people cannot afford.
Eventible.com is a review platform catering to B2B events. Given how review-driven our lives have become today, do you think reviews will bring in a level of transparency to the events industry? Would you rely on event reviews from other speakers if you had to make a speaking decision?
Reviews are a fundamental tool in decision making before any purchase. In this sector it is too. It is true that social networks are a great tool to get that feedback that can convince you to go see or hire a speaker or another. So all the tools that help give truthful information about what to expect from a speaker are always welcome.
Finally, do you have a favourite mocktail or drink? We'd be delighted to know.
Estrella Galicia is my favorite drink.