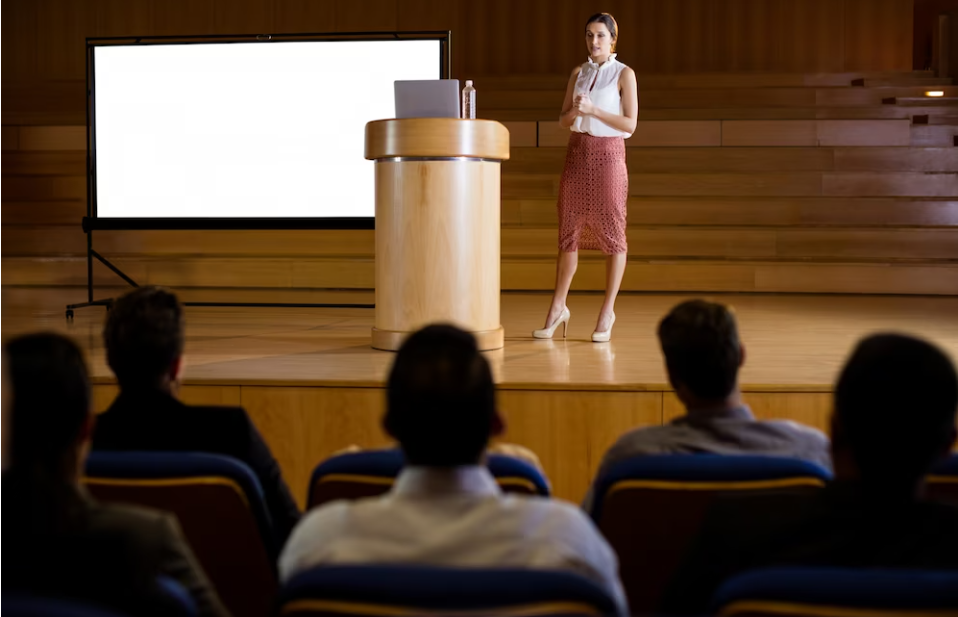 The art of public speaking may advance your professional development. Speaking engagements is an excellent method to accomplish your objectives, whether you want to become recognised as a thought leader in your field or to develop your brand. But not all speaking engagements are made equal, so it's crucial to get the ones that are right for you.
In this article, we'll look at ten practical techniques for securing speaking engagements that will help you advance your career. From identifying suitable events and crafting compelling proposals to honing your presentation skills, we'll cover everything that you need to know to make the most of your speaking opportunities.
10 ways to find the best speaking opportunities
Whether you're a seasoned speaker or just starting, these methods can help you advance your speaking career. Read the tips below to discover 10 practical techniques to locate speaking opportunities in any field. From leveraging your network to utilising online resources, these tips will help you discover speaking opportunities that align with your expertise and goals.
1. Develop Your Online Presence
In the modern digital era, individuals frequently form their initial impressions of you based on your online presence. You may build your brand, improve your exposure, and attract new prospects by having a strong online presence. You may take the following steps to put this into practice:
Establish a credible website: Create a website that highlights your knowledge, experience, and achievements. To convey your brand, use an expert design and concise messaging.
Optimise your social media profiles: Make sure your social media profiles are consistent with your brand. Update your bio, use a professional profile picture, and share material from your domain.
Maintain consistency: To keep your online presence consistent and strengthen your brand, use the same profile picture, and username, on all of your channels.
Get your audience involved: To interact with your audience and position yourself as an authority in your profession on social media, reply to comments, address inquiries, and participate in industry-related debates.
Develop a content strategy- This should support your brand and disseminate your material on your website and social media channels. By doing this, you will gain a following and develop a reputation as a thought leader in your field.
#ProTip- Employ SEO strategies to make your website and social media accounts more visible to search engines. This can improve your visibility to potential clients and business partners and help you rank better in search engine results pages.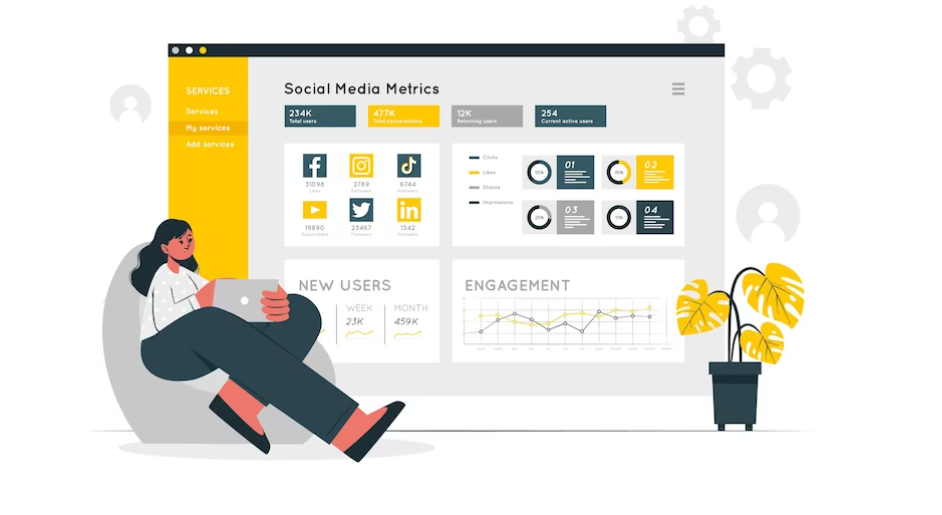 2. Network to Establish Long-standing Connections
The ability to network is essential for establishing connections, learning about your business, and finding new possibilities. It may help you connect with other professionals, establish yourself as a subject matter expert, and advance your career. This is how to carry out this action:
Attend industry events: This helps to network with other experts in your sector. Bring business cards and have an elevator pitch ready to give.
Join industry groups and professional organisations: Network with other people in your field of expertise. Participate in their online groups, attend their events, and offer to serve in leadership roles.
Use social media: To network with other businesspeople in your sector, use sites like LinkedIn. Participate in relevant topics, interact with their articles, and contribute material pertinent to your industry.
Develop connections: Networking is about more than simply exchanging business cards; it's also about developing relations. After events, arrange coffee encounters with new contacts, and stay in touch with them on social media.
Be a giver: Volunteer to assist others without anticipating compensation. This can help you create enduring relationships and position yourself as a helpful resource in your field.
#ProTip- Plan out your networking strategies. Put your energy into developing connections with people who can support your professional aspirations. Choose which events are most likely to get the attention of significant figures in your sector.
3. Attend Speaker Bureaus
Speaker bureaus are businesses that represent speakers and help them find speaking opportunities. Visiting speaker bureaus may be an excellent method to meet event organisers, discover forthcoming speaking opportunities, and demonstrate your speaking abilities. To choose the appropriate ones, take the following actions:
Research speaker bureaus: Look for speaker bureaus with expertise in your sector or subject. Find bureaus that represent speakers with a background or area of knowledge similar to your own.
Attend speaker showcases: Speaker bureaus frequently conduct showcases where speakers may demonstrate their abilities in front of event organisers. Attend these showcases to meet event planners and gain more information about the speakers the bureau represents.
Submit your speaker profile: After choosing the speaker bureaus in which you are interested, send the bureau your speaker profile. Your history, experience, speech subjects, and any videos or endorsements from prior speaking engagements should all be included in your profile.
Follow up: Contact the bureau again after submitting your profile to confirm receipt and to indicate your interest in any scheduled speaking engagements.
#Pro tip- When communicating with speaker bureaus, be courteous and professional. To improve your chances of being chosen for speaking engagements, ensure your speaker profile and presentation materials are professional and exciting.
4. Create a Profile on Online Speaker Directories
Online directories are a terrific resource for finding groups and event organisers seeking speakers. You may present your knowledge and broaden your clientele by setting up a profile on a speaker directory. To gain more practical information, visit the Gazebo- Speaker Directory Eventible. Eventible's Gazebo Speaker Directory will help you find passionate and experienced people to speak at your next event.
How to look for the best directories is as follows:
Look through speaker directories: Search for well-known guides with a large audience. Choose the ones that have expertise in your sector or subject.
Make a profile: Once you have determined which directories you are interested in, make a profile. The details should contain your educational background, professional experience, and areas of expertise. To demonstrate your abilities, including any videos or client testimonials from prior speaking engagements.
Optimise your profile: Use keywords to make it easier for event organisers to locate you. Provide a quality photo and a captivating bio that showcases your qualifications.
Regularly update your profile: Include your most recent speaking engagements, subjects, and accomplishments. To prospective clients, this will establish your authority and skill.
Give prompt replies: When a potential client contacts you, reply promptly and professionally. Ask inquiries to understand their demands better and show your interest in collaborating with them.
#ProTip- Utilize internet directories to enhance your existing networking and marketing efforts. Although directories can be a terrific method to meet new customers, you shouldn't rely only on them to get speaking engagements.
If you're an event organiser looking for relevant speakers to speak at your conference, look no further and visit our Speaker's directory.

Likewise, if you are a speaker and wish to create a page for yourself on Eventible's Gazebo Speaker Directory, fill out this Google form!
5. Give An Effective & Impressionable Pitch
One of the most efficient ways to land paid speaking engagements is to pitch yourself directly to event organisers and groups. You can set yourself apart from other speakers and improve your chances of being chosen for an event by showcasing your knowledge and value. To implement this, adhere to the steps below:
Determine potential customers: Find organisations and event organisers who could be interested in your speaking topics and area of expertise. Search for conferences and events that relate to your areas of expertise.
Develop your pitch: Create a pitch emphasising your speaking subjects, areas of experience, and the value you can provide to the company or event. Provide any pertinent data, case studies, or testimonials that show your expertise and success as a speaker. Be concise and convincing.
Contact prospective customers: To promote your speaking services, contact event organisers and groups directly. Be polite and express your worth in a straightforward, professional manner. If you don't hear back, contact the client again.
Make your pitch unique: Adjust your angle to the particular occasion or target organisation. Show how your speaking subjects and area of expertise fit with the organisation's aims and objectives.
Be adaptable: Be willing to modify your speech's themes or structure to suit the organisation's requirements. Offer to collaborate with the event organiser to design a unique presentation satisfying their needs.
#ProTip- When presenting yourself, emphasise the value you can offer the customer rather than merely marketing yourself as a speaker. Be persistent while maintaining civility, and only become disheartened if you hear back immediately. Continue pitching and honing your strategy until you land the speaking engagements you want.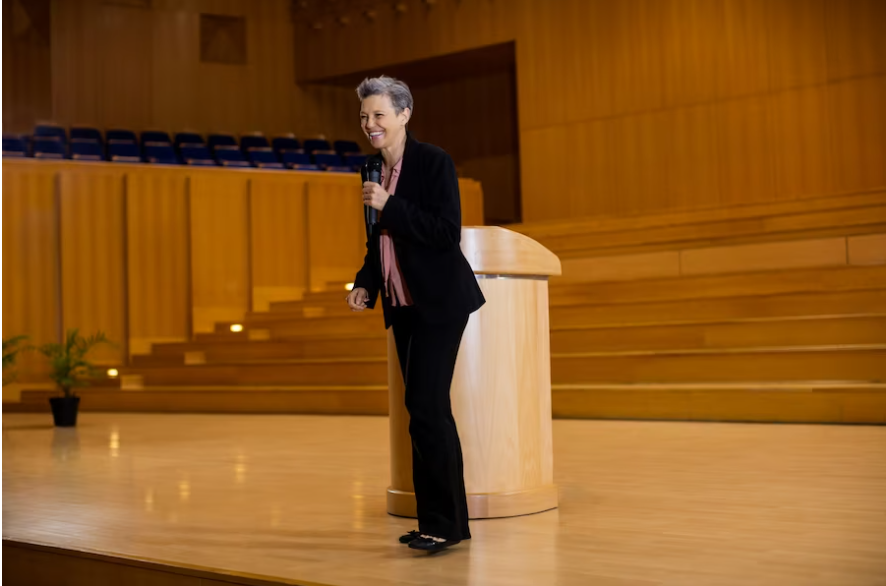 6. Join Industry Associations
Industry associations are groups that unite experts in a particular field. By joining an industry organisation, you may network with other experts in your area, attend conferences and events, and demonstrate your knowledge to potential customers. To discover how to accomplish it, continue reading-
Investigate industrial associations: Seek groups with a solid reputation and a broad reach.
Join the association: Once you've discovered a few associations in which you're interested, become a member of the association. You will then have access to their conferences, events, and networking possibilities.
Attend events and conferences: This is a great way to meet other people in your sector. Make sure to bring business cards and make as many introductions as possible.
Volunteer to speak: To demonstrate your subject-matter expertise and attract new clients, volunteer to speak at association gatherings and conferences. Offer to offer your expertise on a subject that will interest the audience.
Follow up with contacts: After speaking at events and other appearances, get in touch with the contacts you established. Connect with them on LinkedIn and thank them for their time with a special note.
#ProTip- Pay attention to the demands and difficulties of other professionals in your sector when you attend organisation meetings. Find chances to add value and address issues, whether through your speaking engagements or in different ways.
7. Participate in Corporate Events
Corporate events, such as company retreats, employee training sessions, and industry conferences, are an excellent opportunity to showcase your expertise and secure paid speaking opportunities. You can build your reputation and gain exposure to potential clients by delivering a successful presentation. Follow the steps below to know more-
Research corporate events: Research upcoming corporate events in your industry or area. Look for events that align with your expertise and speaking topics.
Identify decision makers: Identify the decision makers for the event, such as the event planner or the human resources manager. Reach out to them to express your interest in speaking at the event.
Customise your pitch: Tailor your pitch to the specific event and audience. Research the organisation and their needs, and show how your expertise can help them achieve its goals and solve its problems.
Demonstrate your value: Provide examples of past successful speaking engagements and the value you have provided to other organisations. Show how your expertise can help the organisation achieve their objectives.
Be flexible: Be open to adjusting your speaking topics or format to fit the needs of the event or organisation. Offer to work with the event planner or company to create a custom presentation that meets their specific needs.
#ProTip- When speaking at a corporate event, be sure to engage with the audience and provide value. Use real-world examples and case studies to demonstrate the relevance of your topic to the audience. Be professional and personable, and be sure to follow up with the event planner or company after the event to thank them for the opportunity.
8. Attend Webinars to Expand Your Network
You may network with other experts in your area and remain current on industry trends and subjects by participating in webinars. You may expose yourself to potential clients and demonstrate your speaking skill by participating in webinars. This is how to carry out this action:
Look into pertinent webinars: Look into webinars related to your area of expertise and speech subjects.
Sign up for the webinar: Make a note of the date and time in your calendar and enrol for the webinar.
Engage in the webinar: Actively participate by posing queries, sharing observations, and interacting with the other attendees. Make an effort to introduce yourself and share your knowledge with the other guests.
Follow up with attendees: Following the webinar, get in touch with those you initiated a conversation with.
Offer to speak: Take advantage of the opportunity to offer to talk about the subject in the future if the webinar includes a Q&A or discussion section. You can contact the webinar's organiser if you're interested in speaking at a later event.
#ProTip: When participating in webinars, talk to the presenter and other participants. Introduce yourself to other guests and strike up conversations using the chat feature. You may raise your profile and highlight your speaking abilities by participating actively.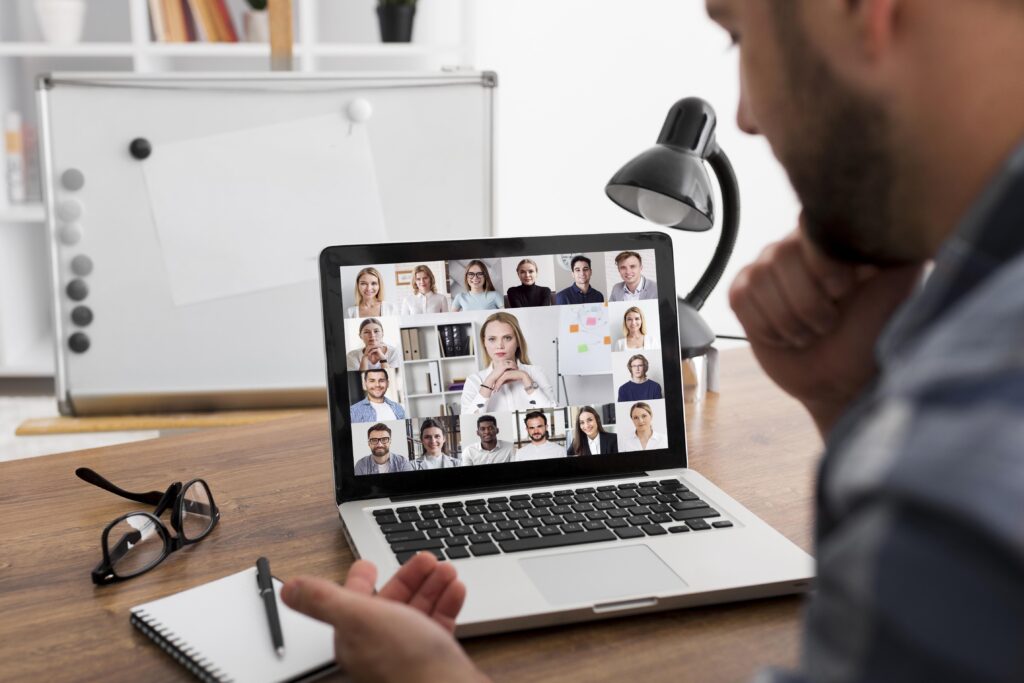 9. Be A Guest On Podcasts
This is a fantastic method to demonstrate your knowledge and get in front of more people. You may reach new customers and position yourself as a thought leader by participating in podcasts. To put it into practice, take the following actions:
Look up relevant podcasts: Research podcasts related to the subjects of your speeches and areas of expertise.
Message the podcast host: Express your desire to appear as a guest on the show by doing this. Provide a brief overview of your area of expertise and what you have to offer the audience.
Prepare for the interview: Once you've been given the go-ahead, learn more about the host and their target audience. Come up with discussion points consistent with the podcast's overall subject and purpose.
Promote the podcast: To boost your exposure and connect with more people, advertise the podcast on your website and social media accounts after it has been published.
Follow up with the host: Thank the podcast host for the chance and indicate your interest in appearing as a guest on future episodes.
#ProTip- While speaking on a podcast, make sure to interact with the presenter and listeners. Use your experiences to demonstrate your knowledge and establish a connection with the audience.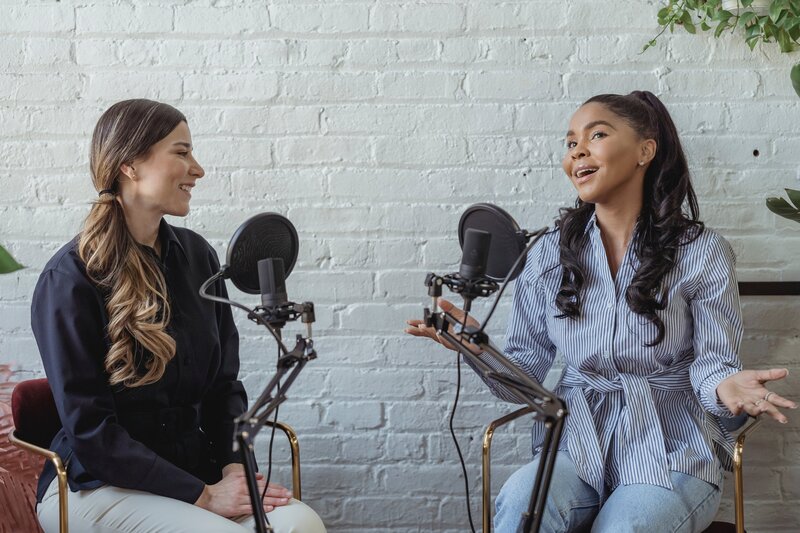 10. Ask for Referrals
Asking for recommendations is a fantastic approach to using your current network and finding new speaking engagements. You may reach a larger audience and meet more prospective customers by requesting referrals. How to use it is as follows:
Determine prospective referral sources: Look for people in your network who might suggest you for speaking engagements. Past customers, coworkers, industry peers, and other experts in your area may be among them.
Contact your reference sources: Ask your referral sources if they are aware of any speaking engagements that would be a suitable fit for you. Be sure to include a concise outline of your speaking themes and areas of experience.
Follow up and express gratitude: Thank your referral sources for their time and work. Inform them of your progress and let them know if any of their recommendations lead to speaking engagements.
Request recommendations and testimonials: You may use these on your website and social media pages as testimonials.
Give rewards: Take into account rewarding clients or colleagues who suggest you for speaking engagements with rewards like discounts or free consultations.
#ProTip: Be explicit about the kinds of speaking opportunities you're seeking for when asking for recommendations. Furthermore, include a concise synopsis of your speaking experience.
Key Takeaway
It takes a mix of strategic preparation, intelligent networking, and in-depth knowledge of your audience and their requirements to get profitable speaking engagements. You may establish yourself as an authority in your industry by figuring out your distinctive value proposition and developing a strong personal brand. This will help you catch the interest of the conference and event organisers.
Delivering powerful presentations that create an impression on your audience and advance your career may be accomplished via continuous outreach, good communication, and careful planning. Speaking engagements may be excellent tools for your professional growth if you put effort and determination into them. This will help you succeed more in your chosen industry. At last, don't forget to visit Eventibe to be a part of a bigger speaker's community.