Virtual networking events have become the new networking norm after the pandemic. Even though it differs significantly from in-person gatherings, virtual networking enables employees and coworkers to form many new relationships. However, virtual networking activities are now widely used in businesses. These meetings have opened up the opportunity to form strong connections even if attendees can't meet anyone in person.
Any virtual networking event's basic objective is to bring people together. It focuses entirely on participation, interaction, and connection to boost business.
Explore what virtual networking events are, how to create virtual networking events, and read on to find tips for creating virtual networking events that boost business.
15 Sure-Shot Steps to Create Engaging Virtual Networking Events:
Whether it's an actual event or a virtual one, creating successful virtual networking events has always been difficult for event planners. But with the correct equipment, planning, creativity, and strategies, any event planner can create a special occasion.
We will discuss in this article how to create engaging virtual networking events and how to arrange a captivating event that will have attendees coming back for more.
1. Specify your goals:
Specifying goals in your virtual networking events can create an impactful and engaging experience that boosts business growth and facilitates valuable connections among participants.
Check out some of the significant tips to help you create engaging virtual networking events that boost business:
The primary goal of virtual networking sessions is to facilitate connections and relationship-building among participants. Ensure that your event creates opportunities for potential attendees to engage and interact with each other meaningfully.
Offer high-quality and relevant content during the event day that adds value to participants' professional lives. It could include keynote speeches, panel discussions, workshops, or industry-specific presentations.
Create structured and informal networking sessions within your virtual event. Incorporate features like virtual breakout rooms, speed networking sessions, or one-on-one chat functions to enable participants to connect with each other.
Utilize live polls, Q&A sessions, chat features, or gamification elements to encourage active participation and create a dynamic environment. Engaged participants are more likely to forge connections and remember the event positively.
Use a reliable and user-friendly virtual event platform that supports networking features and offers seamless communication channels. Ensure that the virtual escape room can handle the number of participants and provides opportunities for group and one-on-one interactions.
After the event, provide opportunities for follow-up and continued engagement. Share contact information, encourage participants to connect on professional networking platforms, and provide post-event resources or opportunities for further collaboration. Nurturing relationships beyond the event can lead to long-term business connections.
Gather feedback from participants to assess their satisfaction with the event and identify areas for improvement. Utilize event analytics and metrics to measure the event's success, such as attendee engagement, post-event conversions, or increased business opportunities. Use these insights to refine your strategy for the next virtual events.
2. Define your budget:
The budget for virtual networking events can vary greatly. The budget depends on several elements, such as the number of virtual attendees, the scale of the online event, the desired features and technologies, and the overall goals and objectives.
Let's see a few points that one needs to consider while designing a budget for virtual networking events:
Allocate a budget for event marketing and promoting your virtual networking large event. It may include social media advertising, email marketing campaigns, content creation for promotion, and potentially working with influencers or industry partners.
If you plan to include keynote speakers, panelists, or industry experts, consider any fees or honorariums associated with their participation.
Allocate funds for content creation, such as video production, graphics, and slide design.
Ensure your budget covers the necessary technical equipment and services. It includes high-speed internet connection, reliable audio and video equipment, lighting, and potentially hiring technical support or AV professionals.
If you plan to provide a speaker or attendee gifts as a gesture of appreciation, allocate a budget for sourcing and shipping these items.
Budget for post-event activities such as sending follow-up emails, analyzing event analytics, conducting participant surveys, and assessing the event's success.
3. Pick a suitable virtual platform:
Several virtual networking platforms are available, each with its features and strengths. The choice of forum will depend on your specific requirements and budget. Here are a few popular virtual networking ideas to consider: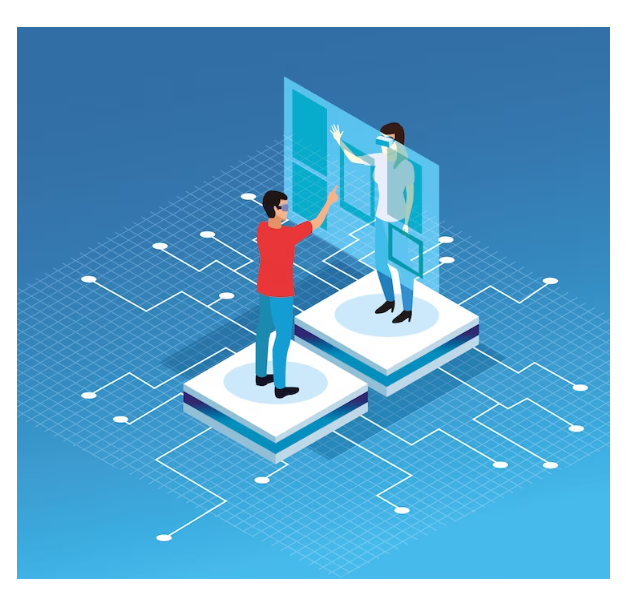 Zoom: This app features breakout rooms, screen sharing, chat functions, and virtual backgrounds.
Google Meet: The app can schedule a live video meeting. Here, you can invite up to 100 members and have a virtual meeting for up to 60 minutes at no cost. It also features international dial-in numbers, meeting recordings, live streaming, and administrative controls.
Microsoft Team: The core capabilities in Microsoft Teams include business messaging, calling, video meetings and file sharing.
Remo: It provides a virtual space where live event attendees can move around, engage in meaningful conversations at different tables, and interact with each other through video and audio.
Hopin: Hopin is an all-in-one virtual event platform that provides a range of networking features, including virtual booths, chat functions, video calls, and interactive sessions. It also offers customizable branding options and integration with other tools and platforms.
Airmeet: It offers features such as customizable event spaces, breakout rooms, networking lounges, and attendee engagement tools like Q&A sessions and polls.
Gather: In this app, participants can navigate the space, interact with others using video and audio, and join group conversations.
4. Prepare the event's structure:
When preparing the structure for a meaningful networking event, creating a well-organized and engaging agenda is crucial for participants to connect, interact, and build meaningful relationships.
Here's a suggested structure for your virtual networking event:
Welcome and Introduction: Start your event with a warm welcome and introduction to set the tone and purpose of the event. Explain the networking event's format, goals, and objectives to the attendees. After this, introduce the hosts or moderators who will guide the event.
Activity: Plan an icebreaker activity to break the ice and encourage participants to interact. You can start with fun sessions where participants share something interesting about themselves.
Keynote or Panel Discussion: Schedule a keynote speech or a panel discussion featuring industry experts or thought leaders. Schedule time for question and answer or interactive polls to encourage engagement.
Networking Sessions: Set a time limit for each session and rotate participants between rooms to maximize connections. Assign topics or themes for each group to facilitate focused discussions. Divide participants into smaller groups for personal networking sessions.
Speed Networking: Organize speed networking sessions where participants have short one-on-one meetings with each other.
Virtual Exhibitor Booths or Showcases: If applicable, include virtual exhibitor booths or showcases where participants can explore products or services offered by sponsors or relevant companies. Provide opportunities for participants to interact with exhibitors through live chat or video calls.
Interactive Sessions or Workshops: These sessions can provide participants with valuable insights, skills, or knowledge. Offer interactive sessions or workshops related to the event's theme or industry. To enhance engagement, incorporate interactive elements like polls, quizzes, or hands-on activities.
Vote of Thanks: Conclude the event with closing remarks summarizing critical takeaways, and thank participants for their attendance. You can provide information on how participants can stay connected or access post-event resources.
5. Make a compelling agenda:
Creating a detailed schedule for virtual stage networking events involves careful planning and considering the attendees' needs and objectives. Firstly, clarify the primary aim of your virtual networking event. Pick brainstorming key topics or themes that align with your event's purpose and audience's interests. Seek industry experts, thought leaders, or experienced professionals who can deliver valuable insights and engage your audience.
Once you have finalized the agenda, clearly communicate it to participants in advance. Provide a detailed schedule with session timings, topics, and pre-event preparation instructions. It allows attendees to plan their participation and make the most of the event.
6. Invite relevant speakers and participants:
While inviting speakers and participants for virtual networking events, it's essential to identify individuals who can contribute value, expertise, and relevance to the event.
Conduct thorough research to identify potential speakers with expertise in the relevant industry or subject. Look for individuals recognized as thought leaders, experienced professionals, or with a track record of success. Look for speakers who are knowledgeable and have strong presentation and communication skills.
Craft personalized invitation messages for each speaker, highlighting why their expertise is valuable to your event and how their participation can benefit both the audience and themselves. Clearly outline the event details, including date, time, format, and expected duration.
Create clear, professional, and enthusiastic invitations. Alter your messaging to highlight the benefits and relevance to each potential speaker or participant.
7. Stimulating networking opportunities:
To facilitate networking opportunities in virtual events, creating an engaging and interactive environment that encourages participants to connect and build meaningful relationships is essential. You can stimulate network opportunities by encouraging participants to exchange contact information, share experiences, and discuss relevant topics.
Extend networking opportunities beyond the event itself. Provide a post-event communication platform, such as a dedicated online community or social media groups, where participants can continue networking, share insights, and collaborate even after the event. Implementing these blueprints, can create a dynamic and interactive networking environment that fosters connections and enhances the overall experience of your virtual conferences.
8. Virtual Lunch Party:
Conducting a virtual lunch party as part of a networking event can be a fun and effective way to foster connections and create a casual and unstructured way to communicate among participants to engage in casual conversations. Here's how you can conduct a virtual happy hour or lunch party in a networking event: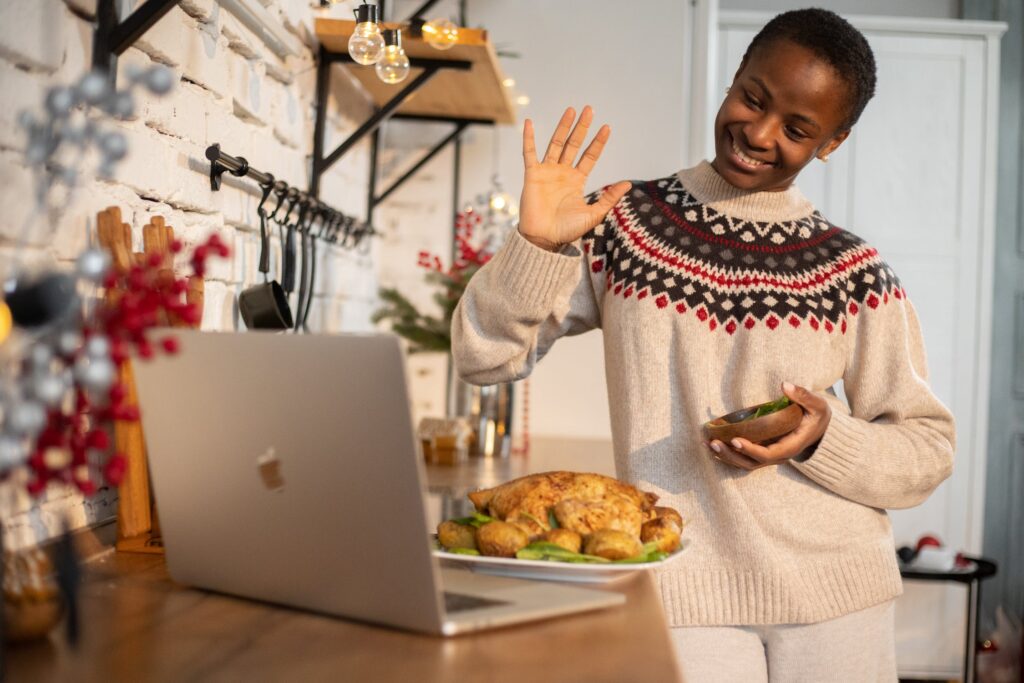 Select a suitable time slot for the virtual lunch party that aligns with different time zones.
Choose a virtual meeting platform that allows for easy interaction and engagement during the lunch party of virtual networking events.
Use virtual backgrounds or visual elements related to their lunch.
Encourage participants to try new recipes or share their favourite dishes during the virtual lunch party. It can create a shared experience and provide talking points in a fun way.
After the virtual lunch party, encourage participants to continue networking and following up with their new connections.
9. Online Activities:
Virtual networking events offer a range of online activities to facilitate connections, knowledge sharing, and engagement among participants. Here are some common online activities you can include in a virtual networking event:
Online Sessions: Organize panel discussions or Q&A sessions with industry experts or thought leaders.
Live Chats: Participants can engage in live chat or submit questions to the panelists, fostering knowledge sharing and meaningful discussions.
Interactive Training Sessions: Conduct interactive training sessions led by experts in specific fields. These sessions can provide practical knowledge, skills development, or interactive exercises encouraging participant engagement.
Breakout Sessions: Facilitate breakout sessions where participants can engage in small group conversations on specific topics. Assign moderators or discussion leaders to facilitate meaningful discussions and encourage participation.
Live Polls: Use real-time polls during virtual networking events to gather participant feedback, opinions, or preferences.
10. Use quantitative data:
Collect quantitative data to measure virtual event's success. Track metrics such as the number of participants, session attendance rates, engagement rates in polls or chat features, and social media reach or impressions.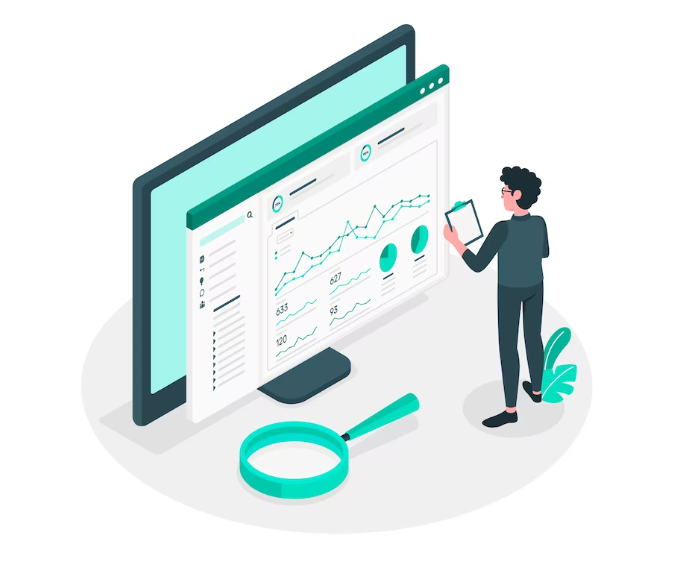 Analyze these metrics to assess the event's reach, engagement levels, and overall participation.
11. Provide downloadable resources:
The option of downloading resources on a secure platform or webpage where participants can access them easily.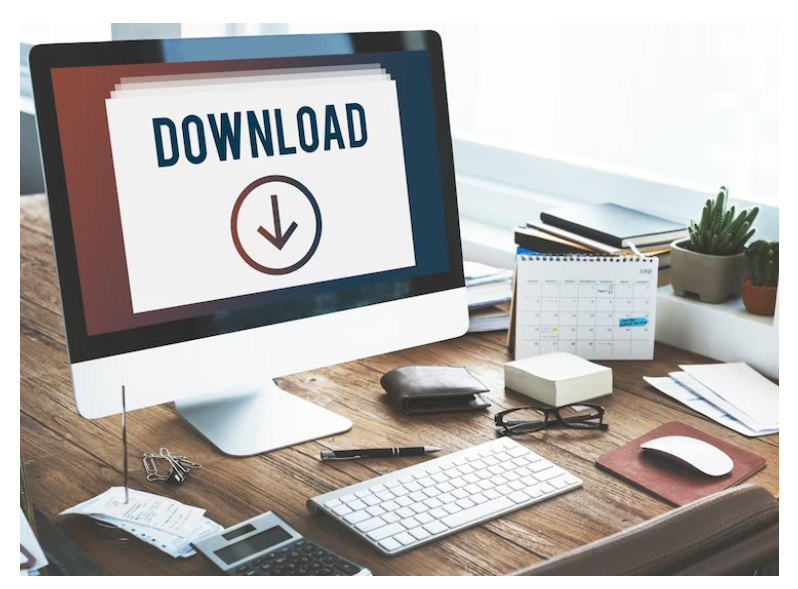 If you've previously hosted webinars or recorded sessions related to the networking event's theme, make those recordings available for download. Participants who missed the live sessions can catch up later. Also, give access to downloadable templates for standard business documents like resumes, cover letters, project proposals, or marketing plans.
These templates can save participants time and serve as a helpful starting point.
12. Encourage active participation:
Participation during virtual networking events is crucial to create an engaging and interactive experience. Active participation allows participants to connect, engage, and construct relationships with other professionals in their field. Participants can expand their network, exchange ideas, and identify new business opportunities or collaborations by actively participating in conversations, asking questions, and sharing insights.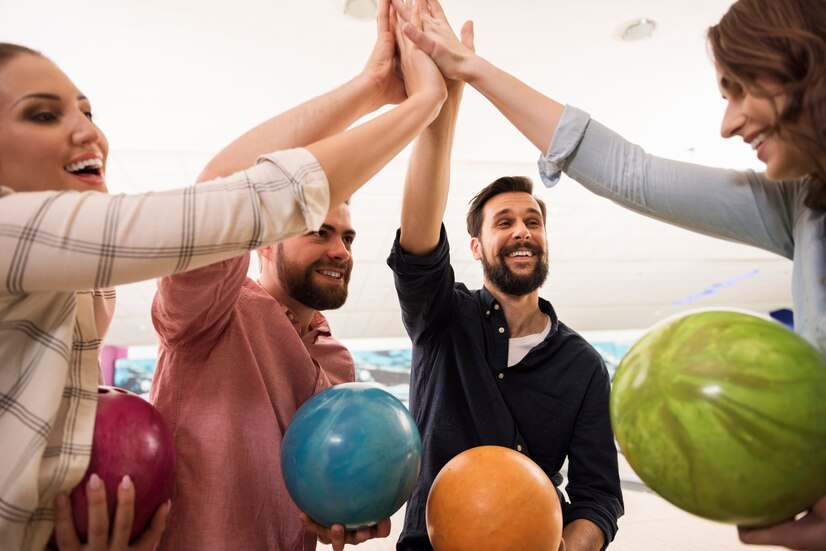 Active participation during virtual networking events creates a dynamic and engaging atmosphere, facilitates meaningful connections, and enhances the overall value participants derive from the event. It contributes to their professional growth, expands their network, and opens up new opportunities within their industry.
13. Follow up and nurture connections:
Given below are strategies to effectively follow up and nurture connections: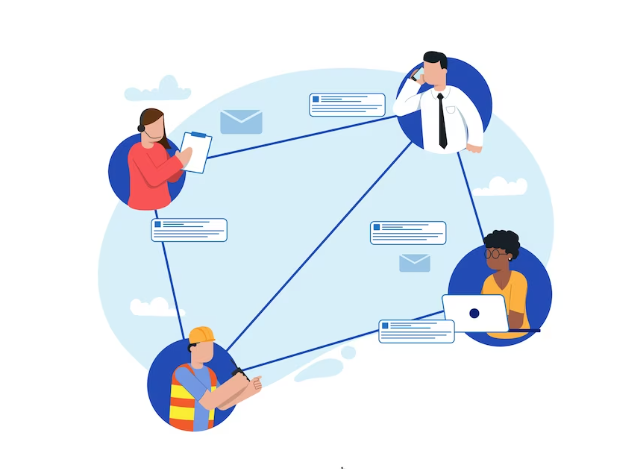 Send personalized follow-up emails. Refer to specific discussions or topics you discussed, express gratification for their time, and reiterate your interest in staying connected.
Connect with them on LinkedIn. Engage with others on different social media platforms.
Identify opportunities to collaborate on projects, initiatives, or shared interests with the individuals you met.
Stay updated on future events, webinars, or workshops organized by the same group or organization. Attend these follow-up events and use them to reconnect with the individuals you met during the initial networking event.
14. Testimonials and Reviews:
Encourage participants to provide testimonials or reviews about their experience with the virtual networking event. Request them to share their thoughts on social media platforms or through testimonials on your event webpage. Positive testimonials can serve as testimonials for future events and help promote the event to a broader audience engagement.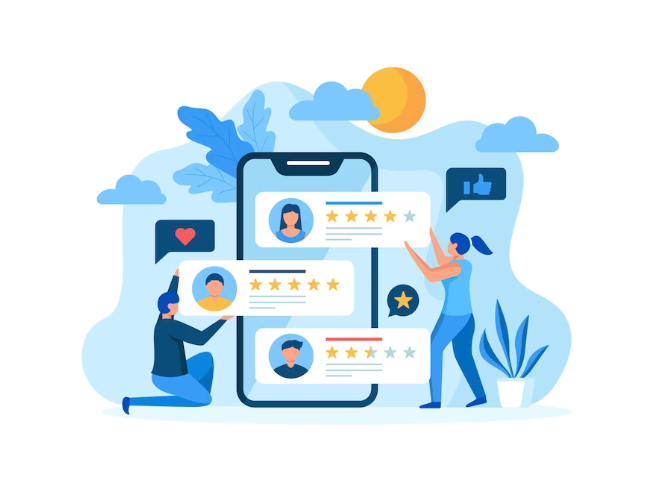 Collect feedback from the organizers and volunteers planning and executing the virtual networking event. They can provide valuable insights into logistical aspects, technical challenges, and the overall effectiveness of the event. Conduct post-event debrief sessions to gather their feedback and suggestions for improvement.
15. Collect feedback and evaluate the successful collaborations of virtual Networking events:
This process is vital for understanding its significance and identifying areas for improvement. To gather participant feedback, you can create an online survey using platforms like Google Forms or SurveyMonkey.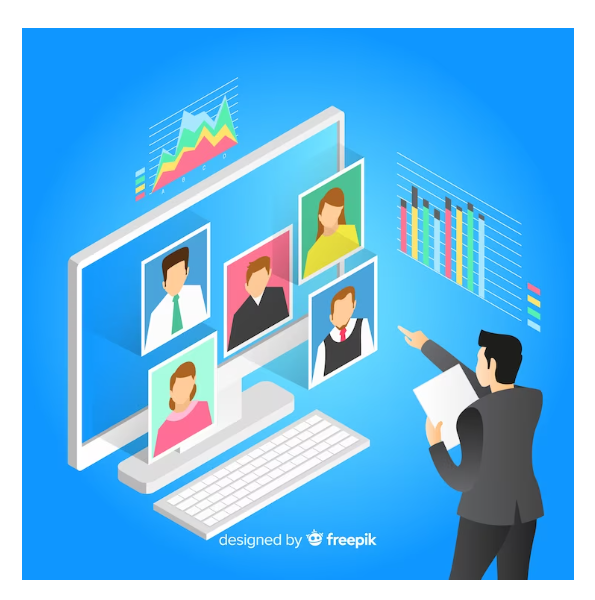 Design the survey to capture participants' overall satisfaction, perception of the event's value, and feedback on specific aspects such as networking opportunities, content relevance, and engagement activities. Allow participants to ask open-ended questions to gather qualitative feedback and suggestions for improvement.
Key Takeaway:
This article will help you boost your business through virtual networking events. Virtual networking events have become increasingly popular in the business world, providing an opportunity for professionals to connect, share knowledge, and expand their networks.
Investing energy and time into building relationships, can turn virtual networking connections into meaningful professional connections that benefit both parties in the long run. You can also promote your virtual networking events through various mediums, which include social media, email marketing, industry forums, and partnerships with relevant organizations. Providing value, fostering interaction, and creating a positive and inclusive environment will contribute to the success of your virtual networking events and boost your business in the long run.
Meanwhile, if you're a speaker, we hope you've found this helpful article. Additionally, consider signing up as a speaker on Eventible's Gazebo Speaker Directory by completing this Google form. Doing so can help event organizers or managers discover and connect with dedicated and knowledgeable speakers for their upcoming events.