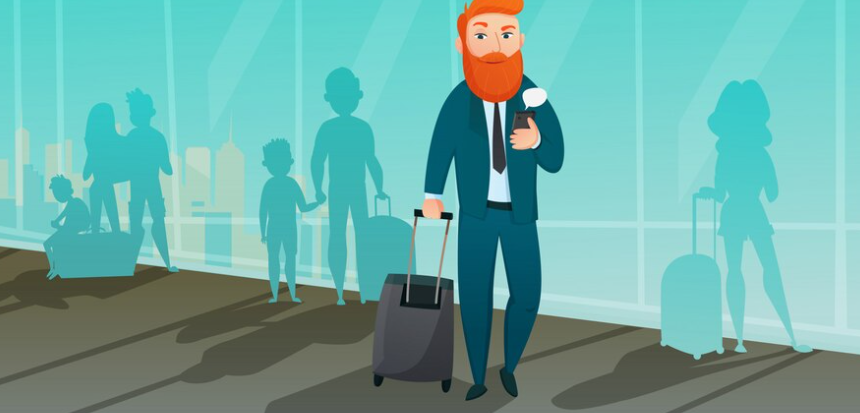 At some point or the other, we have all arrived at a work event or conference only to realise that we've left something important at home or in our hotel room. Sometimes a conference may require one to leave the city or country and that's when it becomes imperative that we remember to carry our conference essentials.
At Eventible, we understand the importance of being prepared for a conference or work event. To help you stay organized and stress-free, we have compiled a list of essential items that you should pack before leaving for the event.

By using this list of what to bring to a conference, you can ensure you have everything you need to make the most out of your experience and enjoy your time networking with peers and learning from industry experts.
17 Must-Have Items To Bring To A Conference
Planning ahead can make all the difference when it comes to being prepared for a conference or work event. Here are some suggestions for items to bring with you to ensure a successful experience.
1. Business cards
One must always remember to carry business cards to conferences as they provide a quick and easy way for people to exchange contact information.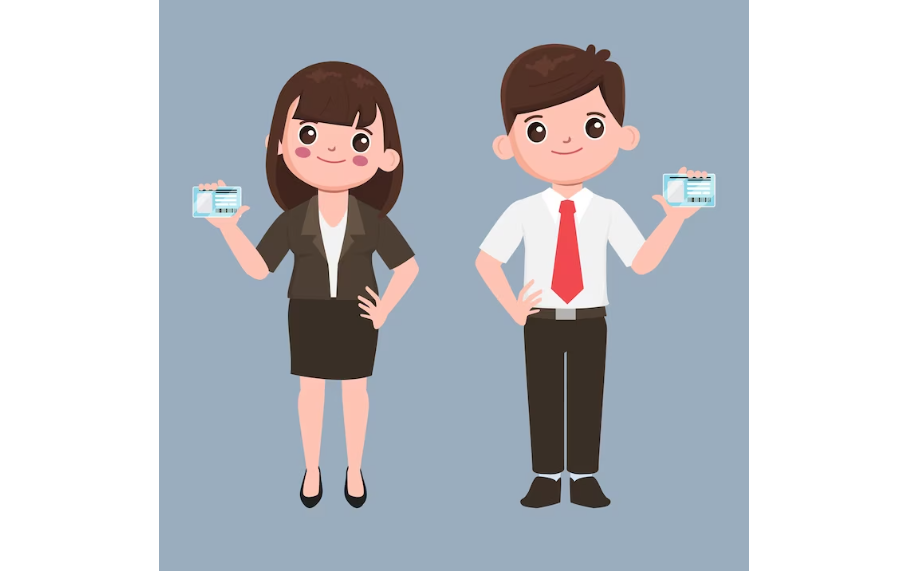 When you meet someone at a conference, you may want to stay in touch with them after the event. A business card lets you provide the person with your name, job title, company, and contact information. This way, they can easily reach out to you in the future if they want to collaborate or follow up on something you discussed at the conference.

Additionally, business cards can serve as a way to leave an impression on people you meet at the conference. They can be a professional way to introduce yourself and your company, and they can help to establish your credibility.
2. Notebook and pen
While the host or organisers of a conference usually provide attendees with notebook/pads and pen, it is always best to carry one yourself. They come in handy for taking notes during presentations and discussions.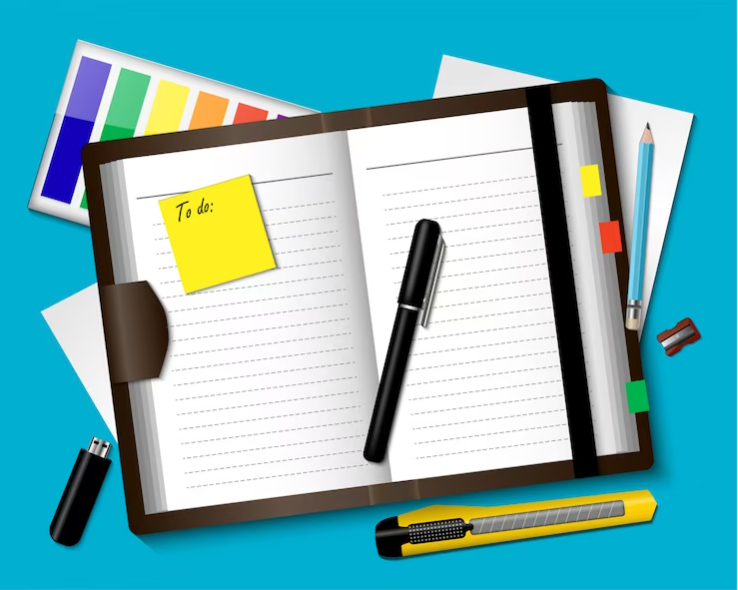 Taking notes can also help you remember important points and details that are discussed and can also help you review the material after the conference is over. In addition, a notebook and pen can help jot down ideas or questions that come up during the conference or for making a list of follow-up actions you want to take.
3. Laptop
A laptop can be a handy tool at a conference, as it can help you stay organized, connected, and productive. A laptop can be a convenient way to take notes during the conference, especially if you choose to type rather than write by hand.

Many conferences provide materials (such as presentations or handouts) that are only available electronically; a laptop can be used to access and view these materials. A laptop can be a valuable tool for communicating with other conference attendees, either through email or social media.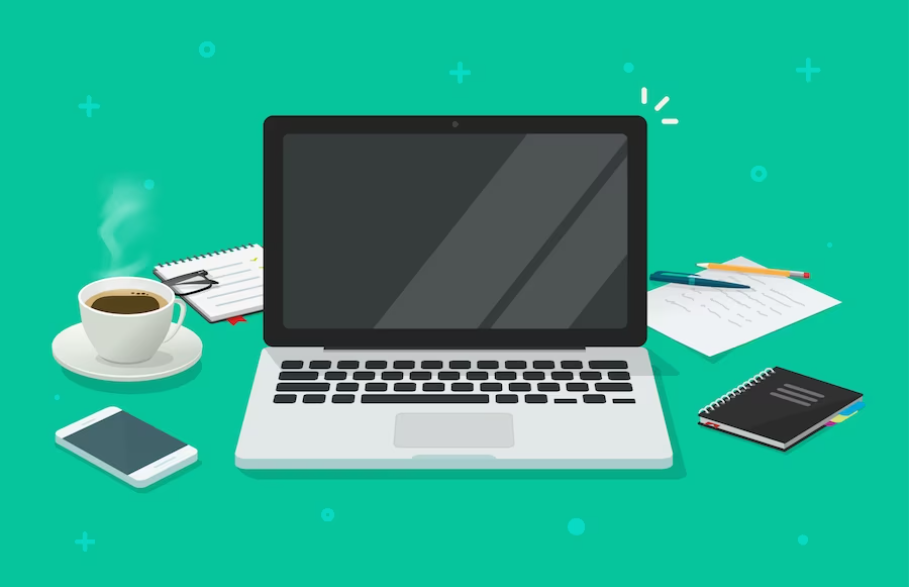 Depending on the nature of the conference, you may need to do work related to your job or studies while you are there. A laptop can be a convenient way to do this, especially if you need to access files or programs that are only available on your personal computer.

If you are the one presenting at the conference, a laptop is a must-have item to carry with you as you can use it to connect it to the projector to make your presentations. A laptop can be used to access the internet, which can help find information related to the conference or stay in touch with people back home.
4. Phone Charger/Power Bank
Bringing a phone charger or a power bank with you to a conference can help ensure you have enough power to stay connected and productive throughout the event.

You may be using your phone a lot while you're at the conference, whether it's for taking notes, staying in touch with colleagues, clicking photos or checking your schedule. Doing this can drain your phone's battery, so having a charger on hand can help ensure that you have enough power to last through the day.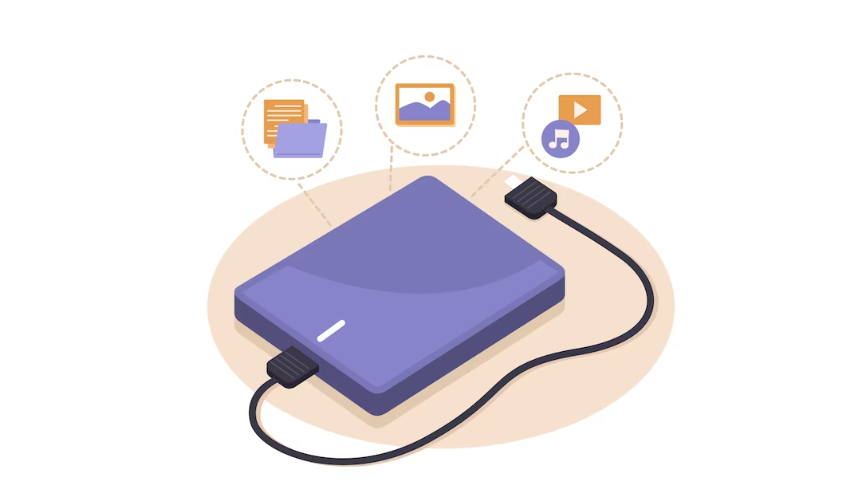 Many conferences provide charging stations or outlets for attendees to use, but these can often be crowded and difficult to access. Having your charger allows you to charge your phone more conveniently and at your own pace.
In some cases, you may not have easy access to an outlet to charge your phone. For example, if you're attending an outdoor conference, you may not have access to power outlets. In this case, having a portable charger or power bank can be especially useful.
5. Presentation Materials
Having the right presentation materials can help make your conference presentation more engaging, informative, and effective. Presentation materials are an essential thing to carry at a conference because they help you to communicate your ideas to your audience effectively.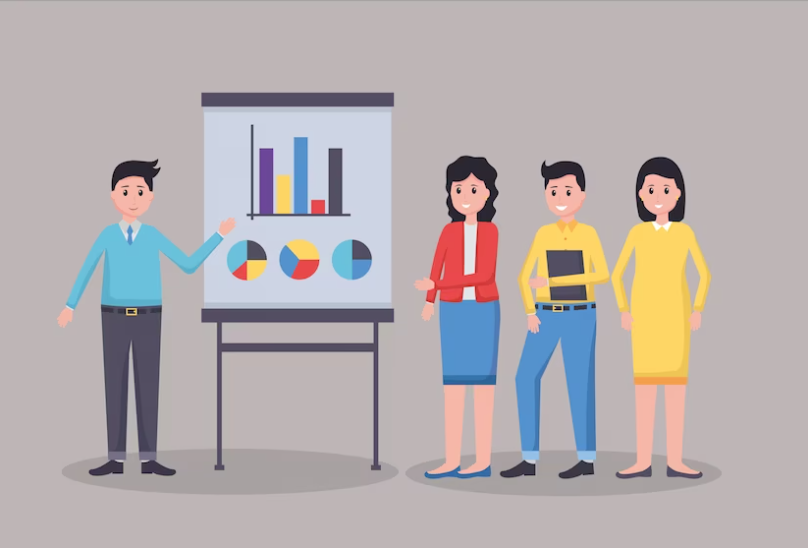 If you are giving a presentation, be sure to bring the following materials:
Slides or handouts: These can be used to present key points or data and can be helpful for attendees to follow along or refer back to after the presentation.
Visual aids: Items like charts, graphs, and images can help to clarify and illustrate your points.
Demonstration materials: If you are demonstrating a product or process, you will need to bring any materials or equipment necessary to do so.
Marketing materials: If you represent a company or organisation, you should bring flyers, brochures, or business cards to share with attendees.
Presentation materials can also help you stay organised and on track during your presentation, and they can serve as a reference for you and your audience. Additionally, having materials to refer to can help you appear more professional and credible to your audience.
6. Attire
Professional attire is typically expected at conferences because it shows respect for the event and the people in attendance. It also helps to create a more professional and cohesive atmosphere, which can be essential for networking and building connections with other attendees.
Wearing professional attire can also boost your confidence and make you comfortable in the conference setting. Finally, dressing professionally can be a way to show that you are taking the conference seriously and are committed to making the most of the opportunity.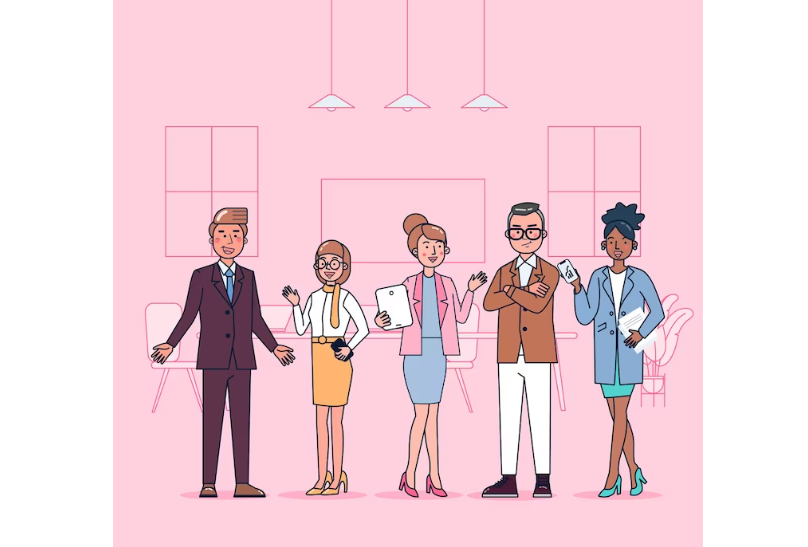 Read our blog, A Comprehensive Guide On What To Wear To A Conference For Men & Women, to know more about what one can wear to a work conference.
You can also carry sufficient spare clothes to change into should you drop something on your attire or need to change them for whatever reason. You can carry a mix of professional and leisure clothing as you may have some downtime while at a conference, and you don't want to be forced to sit in your hotel room wearing formal clothing.
Most conferences also include outdoor sessions or activities, so you should be prepared for the same by carrying appropriate clothing. Additionally, it is always advisable to check the weather forecast before going to a conference, primarily if it is hosted in another country.
7. Comfortable shoes
Comfortable shoes are essential to bring to a conference because you will likely be on your feet for long periods, walking between sessions and networking with others. Wearing uncomfortable shoes can lead to foot pain and discomfort, distracting you from fully engaging in the conference and making it more difficult to enjoy yourself.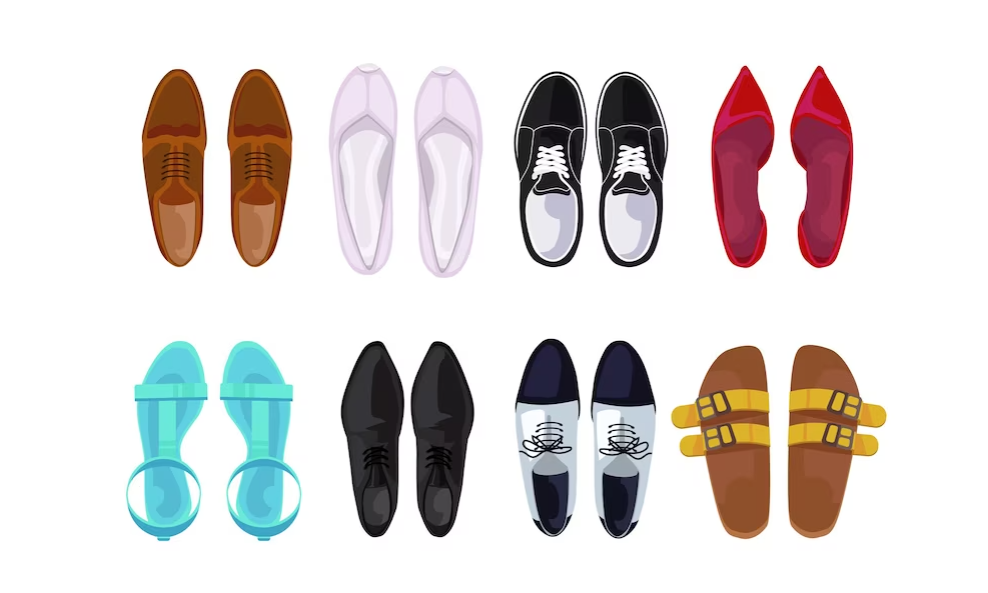 By bringing comfortable shoes, you can focus on the content and activities of the conference without being distracted by foot discomfort. Shoes should be well-fitting and provide support to your feet. They should have a cushion to absorb shock and a good arch support to help evenly distribute your body weight across your feet. They should also have a breathable upper to keep your feet cool and dry and a flexible sole for natural movement. Avoid wearing heels if you are not comfortable wearing them for long hours.
8. Water Bottle
While you may think water will be readily available at a conference, carrying your water bottle with you is always better to be on the safe side.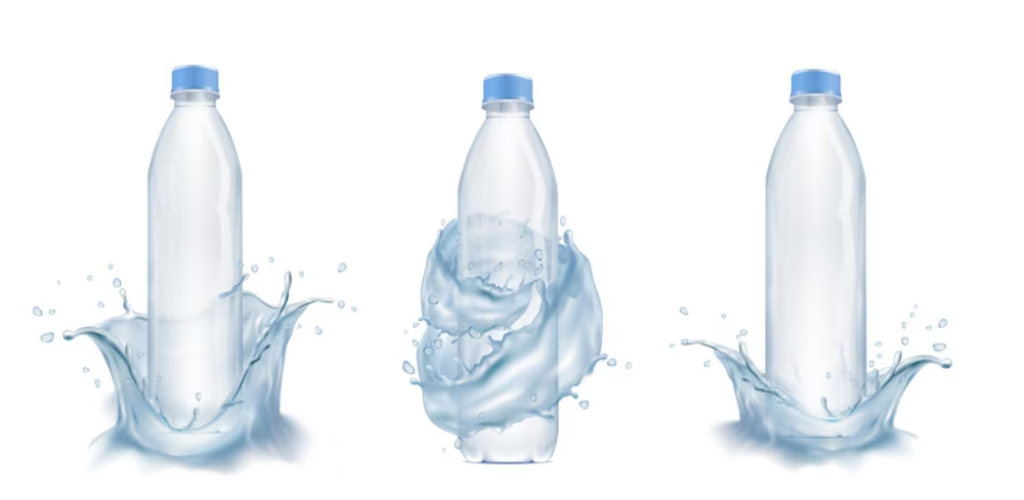 A few reasons why bringing a water bottle to a conference might be a good idea:
i) Staying hydrated is essential for maintaining physical and mental energy levels. Conferences can be mentally draining, and it's essential to ensure you're getting enough fluids to help you stay focused and alert.
ii) Conferences can be long, and finding a place to drink water is not always easy. Having a water bottle with you means taking a drink whenever needed without worrying about finding a water cooler or vendor.
iii) Many conferences occur in large venues that may not have easy access to water. Having a water bottle with you means you can stay hydrated even if the conference facilities don't have a convenient water source.
iv) Bringing a reusable water bottle is also a more environmentally friendly than buying bottled water. It helps reduce plastic waste and is a more sustainable option.
9. Umbrella
It's a good idea to bring an umbrella to a conference if you think there's a chance you might need it, whether that's because of the weather, the sun, or any other reason.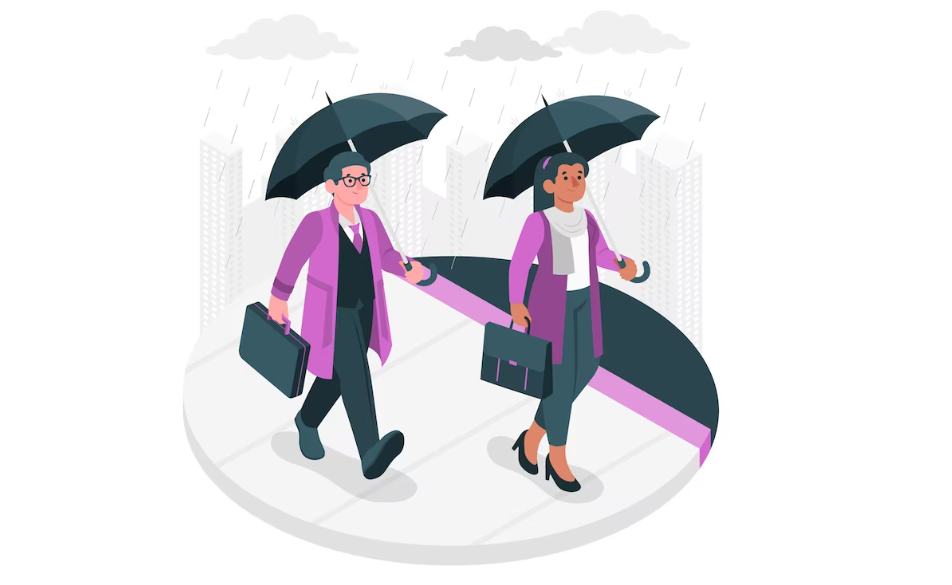 If the weather forecast predicts rain, you'll want to bring an umbrella to keep yourself dry. If you're attending a conference in a warm climate, consider bringing an umbrella to provide shade and protect yourself from the sun. Some people also like to carry an umbrella as an accessory to their formal attire to make a statement.
10. First Aid Kit
It would be best to carry a first aid kit to a conference as accidents and injuries can happen at any time, and it is essential to be prepared in an emergency.

A first aid kit can be helpful in various situations, such as if you or someone else gets a cut, burn, or scrape, or if someone has an allergic reaction or experiences a minor illness.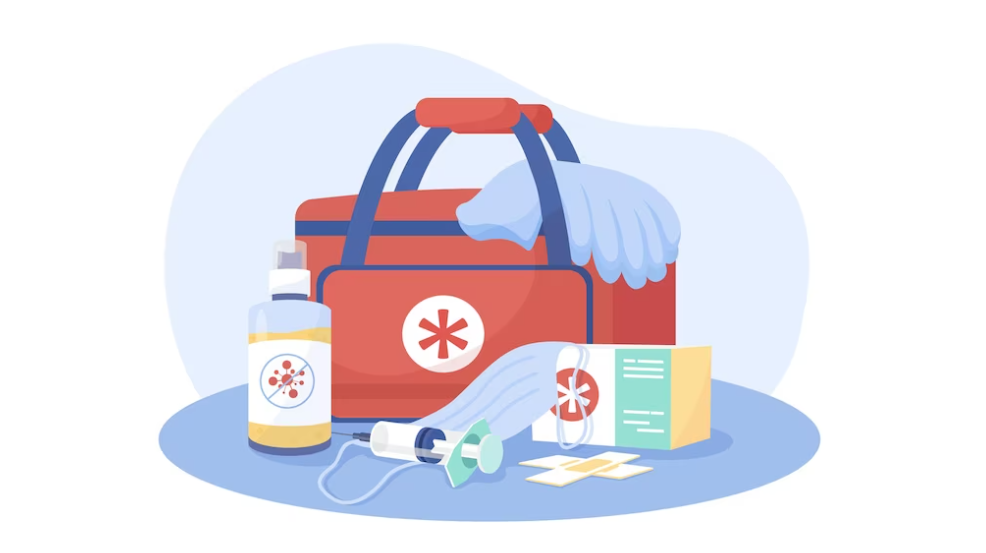 Having a first aid kit can take care of minor injuries and illnesses quickly and effectively, which can help prevent them from becoming more serious.

Additionally, having a first aid kit can prepare you for potential emergencies.

A first aid kit should ideally contain various items that can be used to treat common injuries and illnesses. Some items that you may want to include in your first aid kit are:
i) Adhesive bandages in a variety of sizes
ii) Gauze pads and roller gauze
iii) Medical tape
iv) Scissors
v) Tweezers
vi) Disposable gloves
vii) Antiseptic wipes or an alcohol-based hand sanitiser
viii) Instant cold packs
ix) Over-the-counter pain medication such as acetaminophen or ibuprofen
x) Antihistamines (for allergic reactions)
xi) Prescription medications you take regularly
xii) A thermometer
xiii) A flashlight
xiv) A first-aid manual
xv) You may also want to include items specific to your needs, such as an epinephrine injector if you have severe allergies. It's also a great idea to keep a list of phone numbers that will come to your rescue during emergencies, such as a number for poison control.
xvi) Also, carry medications that you take regularly.
11) Travel Documents
It is generally essential to carry your travel documents with you whenever you are travelling, including when attending a conference. This is because you may need to present your documents for identification purposes or to prove your citizenship or right to be in a particular country.
Sometimes, you may also need to show your documents to access certain events or locations, such as a conference centre or special event. Having your documents with you ensures that you can participate fully in the conference and have a smooth and successful trip.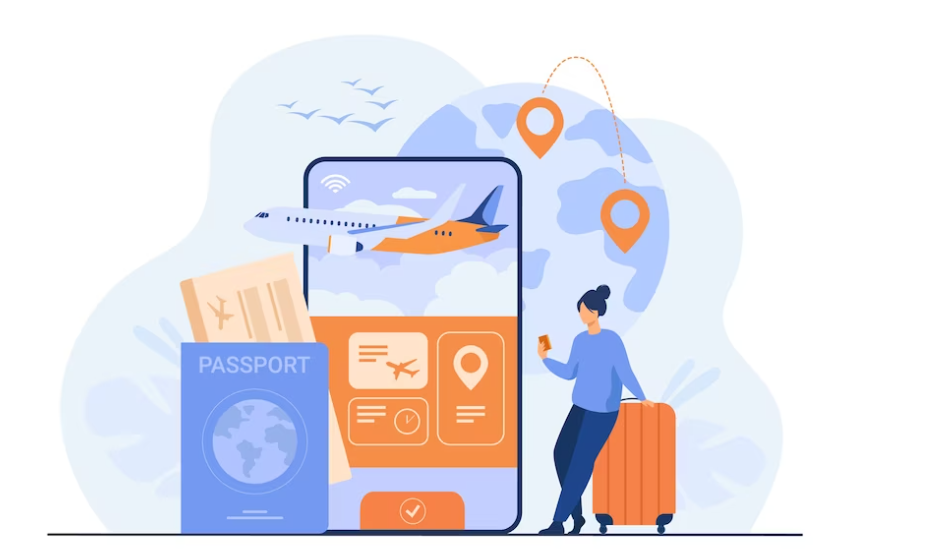 There are a few types of documents that you may need to carry with you when you travel to a conference:

i) Passport: Everyone needs to have a passport to travel abroad. Ensure your passport is up to date and that it will not expire while you are travelling.

ii) Visa: If you are travelling to a country requiring a visa, you must obtain one before you travel. This can typically be done through the embassy or consulate of the country you're planning to travel.

iii) Conference invitation letter: Some countries may require you to have a conference invitation letter to obtain a visa. This letter should be provided by the conference organisers and should state the purpose of your visit, the dates of the conference, and any other relevant information.
iv) Conference registration confirmation: You may also want to carry a copy of your conference registration confirmation with you, as this can serve as proof of your attendance at the conference.
v) Travel itinerary: It is a good idea to have a copy of your travel itinerary, which should include your flights, hotel reservations, and any other travel arrangements you have made.
vi) Insurance: You may also want to carry proof of travel insurance with you in case of any unexpected medical emergencies or other issues that may arise during your trip.
vii) Other documents: Depending on your travel destination and personal circumstances, you may also need to carry other documents with you, such as vaccination records or a power of attorney. It is a good idea to check with the embassy or consulate of the country you visit to find out what documents are required.
12) Cash and Credit Cards
It is highly recommended you carry cash and credit card with you wherever you go, including a conference, because it is good to have multiple payment options available, as it can provide flexibility and peace of mind when you are travelling.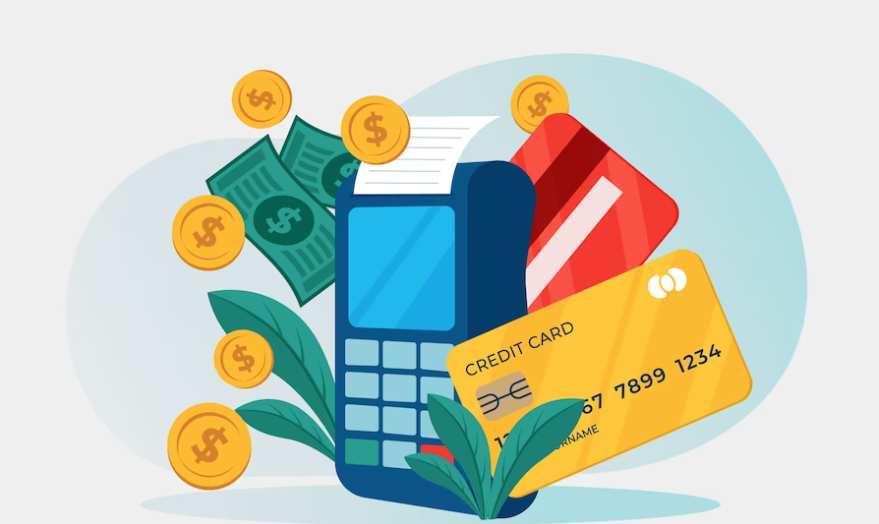 There are several reasons why it is a good idea to carry cash and a credit card with you to a conference:

i) Emergencies: It is always ideal to have a backup payment method in the case of emergencies.
ii) Convenience: It may be more convenient to pay with a credit card for certain expenses, such as meals or transportation, while cash may be necessary for small purchases or tips.
iii) Security: Carrying a credit card can also provide an extra layer of security, as you can dispute any potential fraudulent charges.
iv) Acceptability: Not all vendors or service providers may accept credit cards, so having cash on hand is a good idea as a backup payment method.
That is why you bring enough cash and credit cards to cover any unexpected expenses during the conference to make the most of the opportunity and not face any unforeseen issues or inconveniences caused due to the lack of sufficient funds.
13) An extra bag
You may want to carry an additional bag for a few reasons such as:
i) Convenience: An extra bag can help carry any items that you might need during the conference, such as a laptop, notebook, snacks, and any additional materials you have picked up at the conference.
ii) Organisation: An extra bag can help keep your belongings organised and easily accessible.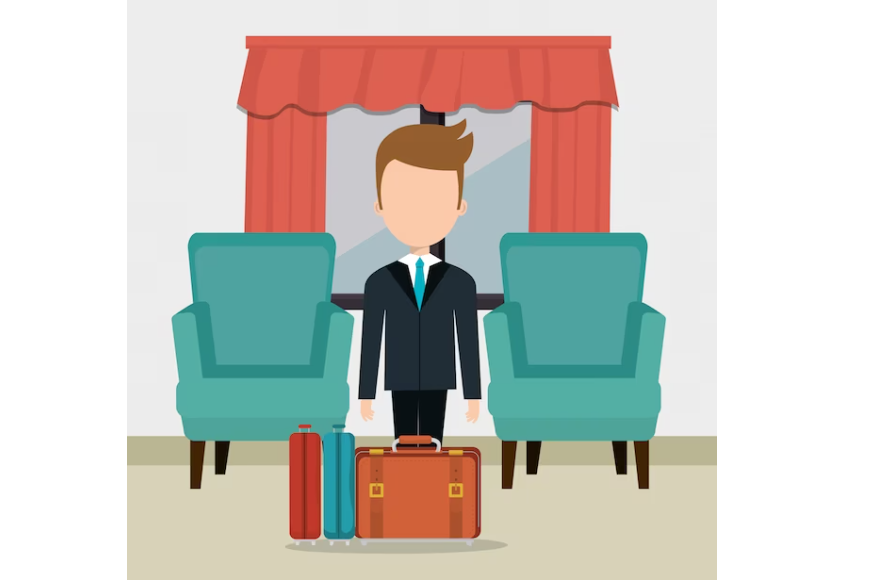 iii) Comfort: Carrying an extra bag can help distribute the weight of your belongings more evenly, making it easier to carry everything around with you.
iv) Security: An extra bag can also help store valuables, such as your wallet and phone, while you are attending sessions or networking events. This can help reduce the risk of losing your valuables or having them stolen.
14) A list of essential contacts
Make a list of important contacts, including the conference organisers and any colleagues you want to meet up with. You might want to carry a list of important contacts with you to a conference for several reasons:

i) In case you lose your phone or other contact information, you will have a backup list of phone numbers and email addresses to use.
ii) It can be helpful to have a list of contacts in case you want to get in touch with someone.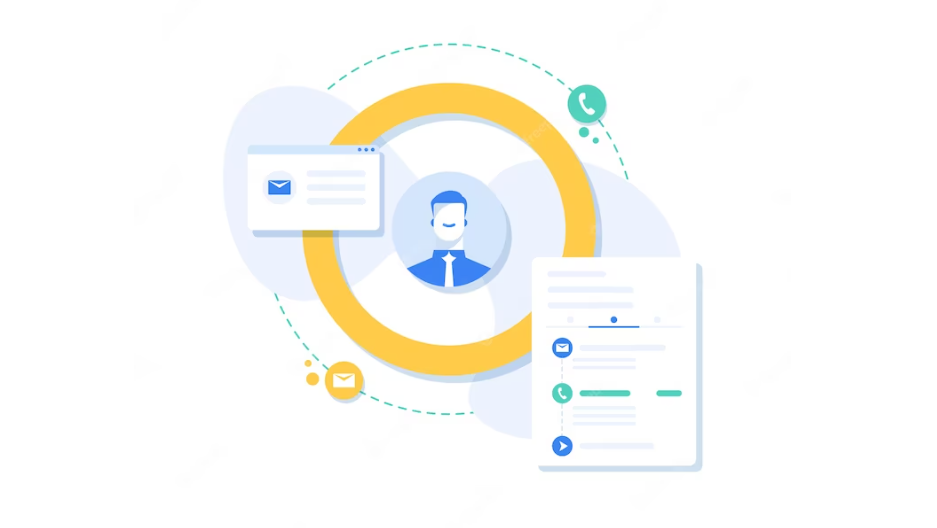 iii) A list of contacts can also serve as a handy reference for networking at the conference. You can use it to jot down notes about the people you meet and their contact information.
iv) If you plan to set up meetings or other events at the conference, having a list of contacts can make it easier to coordinate and stay organised.
15) A map or directions
A map can be a handy tool to have in hand at a conference, especially if you are still getting familiar with the venue or the local area. It can help:
i) Navigate the conference venue and find your way around.
ii) It can help you locate amenities such as restrooms, food vendors, and water fountains.
iii) A map can help you find your way to the various conference sessions and workshops you want to attend.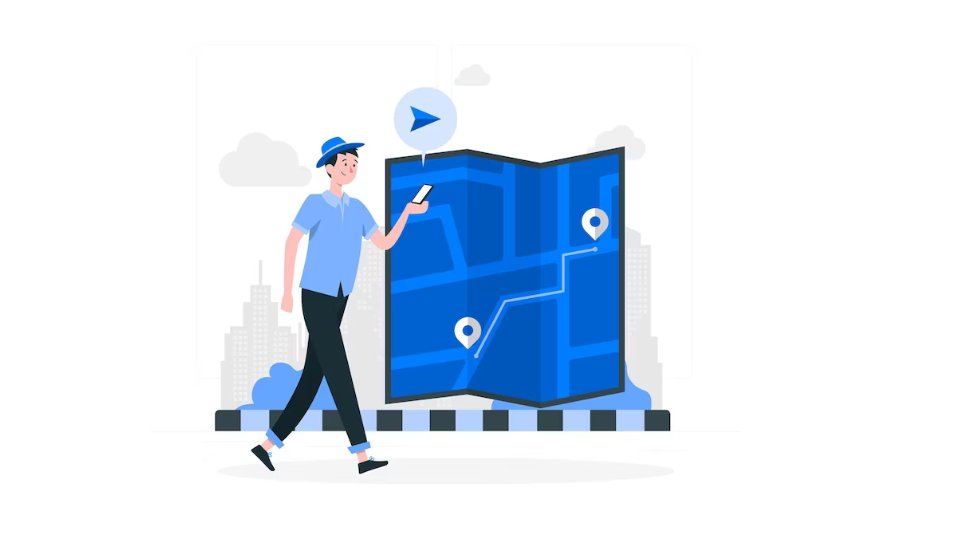 iv) It can be a helpful reference tool to explore the local area during your trip.
Even though most maps are digitised and are readily available on a phone or laptop, some prefer carrying a hard copy while travelling. If you're one of them, remembering to carry a map of the venue or the city will help you reach your conference on time.
16) Snacks
Bringing snacks to a conference can help you stay energised, nourished, and engaged throughout the event. It might be a good idea to bring snacks to a conference for several reasons:
i) Conferences can be long and tiring, and having some snacks on hand can help keep your energy levels up.

ii) Conference schedules can be packed, and finding time to sit down and have a proper meal may not be possible. Snacks can help tide you over until you can eat a more substantial meal.

iii) Conferences often occur in unfamiliar places and finding food that you like or that fits your dietary needs may be challenging. By bringing your snacks, you can ensure that you have something to eat that you enjoy and that meets your dietary requirements.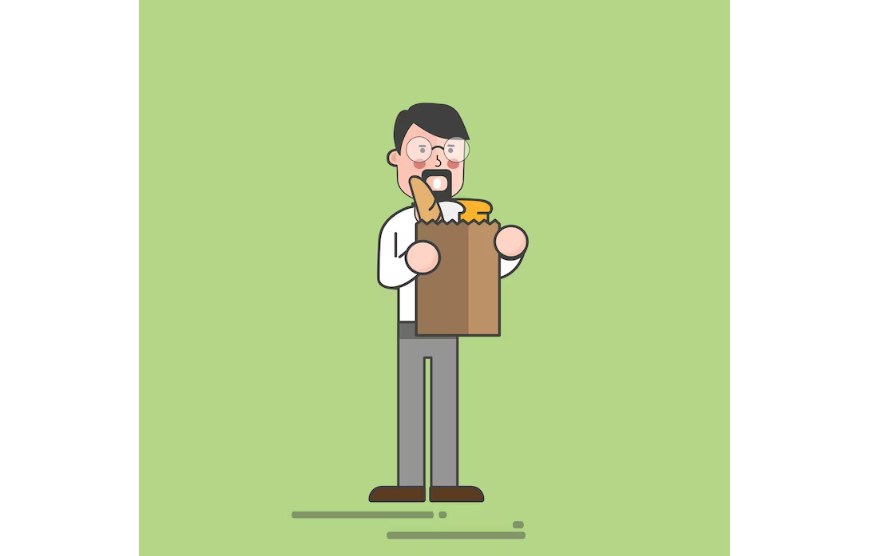 iv) Snacks can also be an excellent way to socialise with others at the conference. Sharing snacks can be an excellent icebreaker and help facilitate connections and conversations with other attendees. Pack healthy, easy-to-eat choices such as granola bars, nuts, and dried fruit.
17. A Positive Attitude
Bringing a positive attitude to a conference can help you make the most of the experience, both personally and professionally. It can help you build relationships, learn new things, solve problems, and advance your career.
Bringing a positive attitude to a conference can have several benefits for you. Here are some reasons why:
i) Networking: A positive attitude can help you make a good impression on others and establish new connections. When you're positive and friendly, people are more likely to remember you and want to stay in touch.
ii) Learning: Conferences are great opportunities to learn new things and gain insights from experts in your field. With a positive attitude, you'll be more open to new ideas and more engaged in the learning process.
iii) Problem-solving: Conferences can also provide a forum for discussing and solving problems related to your field. With a positive attitude, you'll be more likely to approach these challenges with a constructive mindset and be more effective in finding solutions.
iv) Career development: Attending conferences can be a great way to advance your career by gaining new skills and knowledge, meeting potential employers or clients, and building your professional network. A positive attitude can help you approach these opportunities with confidence and enthusiasm.
What Are Some of the Last-Minute Preparations To Consider Before Attending a Conference?
We all tend to be master procrastinators; sometimes, we miss out on essential things to carry for the conference at the last minute. So here are a few last-minute preparations you might want to consider before attending a conference: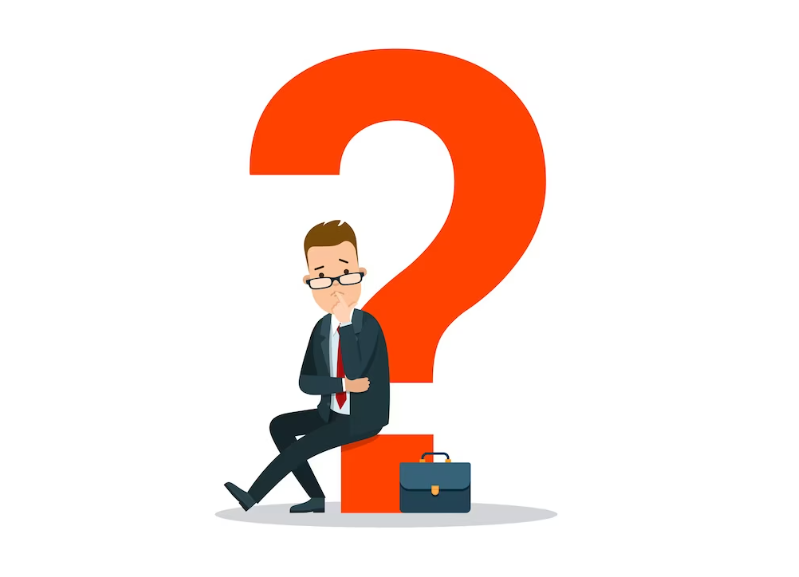 Review the conference schedule: Familiarize yourself with the conference schedule and plan out which sessions you want to attend. This way, you can get an overview of the conference and plan your schedule. This can also help you make the most of your time at the conference and ensure that you don't miss any sessions or events that you are interested in.

Studying the itinerary lets you see which speakers will present and decide which sessions you want to attend. This can help you tailor your conference experience to your interests and ensure you get the most value out of the conference.

You can also see where and when each session or event will be held, which can help you plan your travel and logistics. Reviewing the conference schedule before attending can help you maximise your conference experience and ensure you get the most value out of your time and resources.
Pack your bag: Make sure you have all the necessary items packed, such as your conference badge, business cards, laptop, phone charger, and any other materials you might need.

If you pack your bag 2-3 days in advance, you will have enough time to double-check that you have everything you need and that it is all packed correctly. This can help you avoid forgetting essential items or frantically searching for things at the last minute.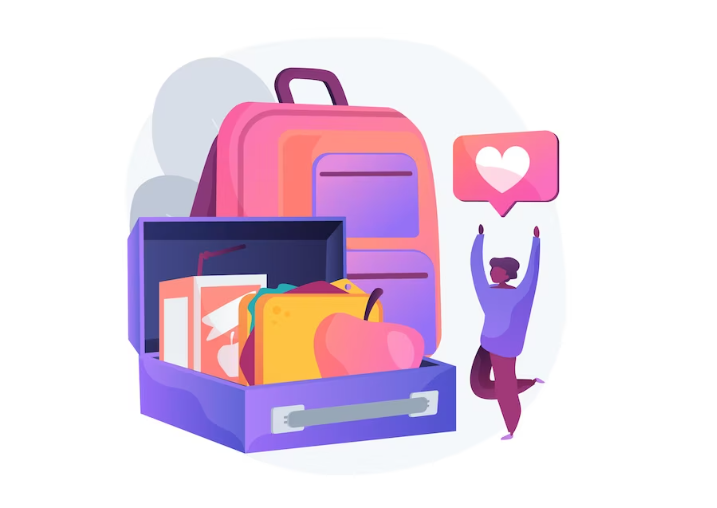 It will also help reduce stress and anxiety. You may feel rushed and overwhelmed when you leave packing until the last minute, which can increase your stress levels.

When you leave packing until the last minute, you may have less time for other vital tasks, such as reviewing your presentation materials or making travel arrangements.
Print any necessary materials: If you need to bring any handouts or other materials, print them out before the conference. Having a physical copy of these documents can be more convenient than trying to access them electronically, especially if you don't have a reliable internet connection at the conference.

Printing necessary documents can also help you stay organised and ensure you have all the information you need.
Review the conference venue: Carefully study and examine the layout of the conference venue, including the location of restrooms, food and beverage areas, and any other facilities you might need to use.

Knowing the venue's layout will allow you to plan your time effectively and ensure you arrive at your sessions on time. Familiarising yourself with the venue layout will make it easier to find your way around, mainly if the conference is large and spread out over multiple buildings or floors.

Knowing the venue's layout will allow you to utilise networking opportunities and locate the different networking areas.
Update your social media profiles: Consider updating your LinkedIn, Twitter, or other social media profiles to reflect your participation in the conference. Doing so can be an excellent way to demonstrate your professional development and expertise to your network.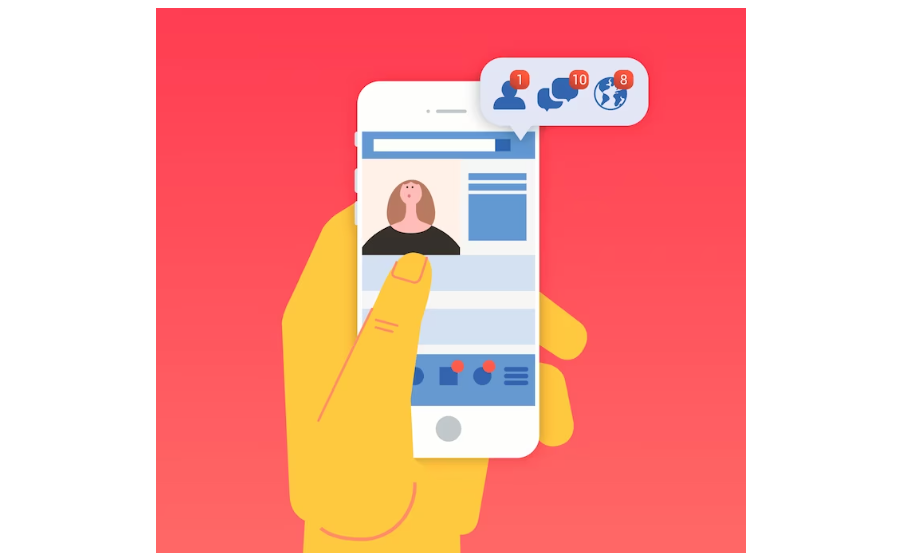 It can also help you connect with other professionals who attended the conference or are interested in the same topics discussed.
Review the conference code of conduct: Familiarise yourself with the conference code of conduct and make sure you understand and follow it during the event.
It is essential to do so because it sets out the expectations for behaviour at the conference and helps to create a safe and respectful environment for all attendees.

The code of conduct outlines what is and is not acceptable behaviour and serves as a reference point if any issues arise during the conference. By reviewing the code of conduct, attendees can make sure they understand what is expected of them and can help to create a positive and inclusive conference experience for everyone.
Arrange your transportation: Make sure you arrange transportation to and from the conference venue, including any necessary parking or transportation passes. By arranging for transportation beforehand, you will arrive at the conference on time and not miss out on any essential sessions.

By arranging your transportation, you will also be able to travel stress-free. Additionally, If you are worried about transportation, you may be distracted and unable to engage in the conference. You can focus on the conference and maximise your experience by arranging transportation in advance.
Set out your clothes: Arranging your clothes ahead of time can save you time in the morning, especially if you rush to get out of the house.

Having your clothes ready to go can help you feel more prepared and reduce stress, as you won't have to scramble to find something to wear in the morning. Making decisions can be mentally exhausting, and choosing what to wear can be one more decision you must make each day.

By arranging your clothes the night before, you can reduce the number of decisions you must make in the morning. That's why lay out the clothes you plan to wear to the conference the night before, so you don't have to think about it in the morning.
Charge your devices : Make sure your phone, laptop, and other electronic devices are fully charged before leaving for the conference.

Charging devices before a conference or any other event where you will be using them frequently is generally a good idea. This is because you want to ensure your device has enough power to last through the entire event.
If your device runs out of power, it can be difficult or impossible to recharge it during the conference, leading to you missing important information or being unable to communicate with others.
Key Takeaway
While it is pretty run-of-the-mill to forget certain things ahead of a conference, it can be avoided with better planning. Follow our list to be better prepared to attend a conference without forgetting any of the aforementioned must-have items. And if you are still contemplating which conferences to attend, visit Eventible, and we will help you decide.
Eventible is a highly trusted review platform for B2B events. With tried and tested set of event survey questions and voice regarding polls conducted from concluded events over the years, Eventible will help you decide which events/conferences are worth attending.